SIHH Day 4 by Eléonor Picciotto
Hungover by day, waisted by night, that's when you figure that the SIHH boat struck again and there is an immeasurable pleasure to party with the members of your professional family you only get to see sporadically. A rainbow of colors shine on some faces starting the fourth day of the fair with fewer press conferences to take up your time. That's when you manage to breathe a bit, take pictures, catch a few people or catch up with others.
Carole Forestier, the humble Cartier Queen of watch complications can't blame journalists to ask her what was the biggest challenge to realize the vibrating setting but she'd rather be asked how it works and if it does!
Although she doesn't handle the SIHH 2015 high jewelry watches due to their quarts movements, the art and beauty of the unique pieces collection are left to designers. Following the guidelines of the house, those designers imagine and craft starting off one central stone. The central stone is given to the designer who has the best feeling to express at best his creativity.
If we keep on going to Van Cleef and Arpels, the sculptural model at the entrance of the booth adorned with rivers of diamonds floating on her milky skin is proud to present the Carpe Koï ring inspired by the Poetry of Time collection, in addition to the unique watch that was launched this fair.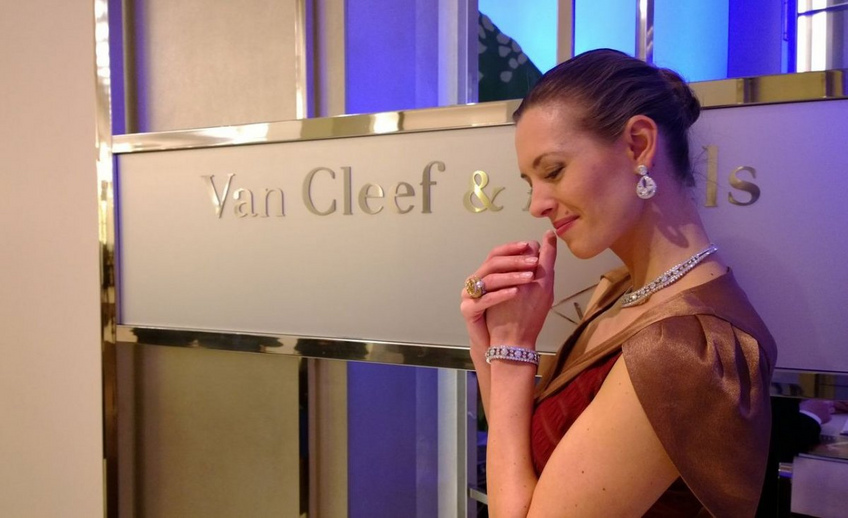 Van Cleef & Arpels Model at the SIHH 2015
« Can we take a picture of you? » she is questioned.
« It's the first time someone asks, so sure," she pauses, " No I'm kidding I've been doing this all week." I'm reassured and want to text her instead: #LOL #haha #joke #humor … but I won't, my Savelli is on charge.
With an Italian CEO, a French muse (Julia Restoin-Roitfeld) and a product 100% made in Geneva, Alessandro Savelli released the new version of his feminine cell phone with a red alligator back, a champagne diamonds and rubies setting on the line of grace – Savelli's logo- designed on the top of the cell phone. An it-accessory for any watchonista/fashionista to-be.
"Hi! We are a party of 104 people, can we be seated?"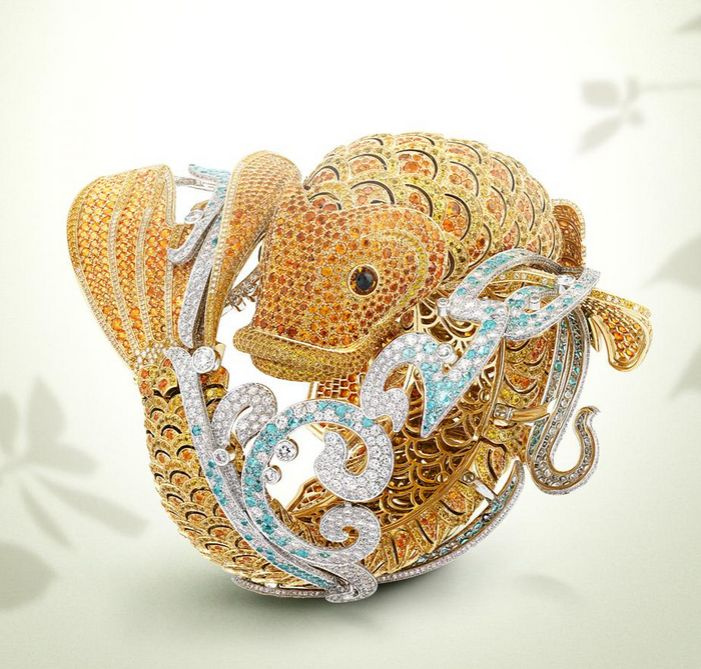 Van Cleef & Arpels The Carpe Koï
After the traditional Revolution Thursday fondue organized at le Bain des Paquis, the team of the magazine found it smart to book tables in advance at the Kempinski Hotel club-Java to finish the night in order to properly celebrate their 10th anniversary, observing the look of the bouncer letting in a crowd of human living cheese is priceless.
What is sure, is that some pharmacists, drivers, bar tenders, probably hookers, sailors, babysitters, a sheep and a raven made new friends- and wait impatiently for SIHH 2016 to start again. What happens Geneva, stays in Geneva… If seen, some are better left untold.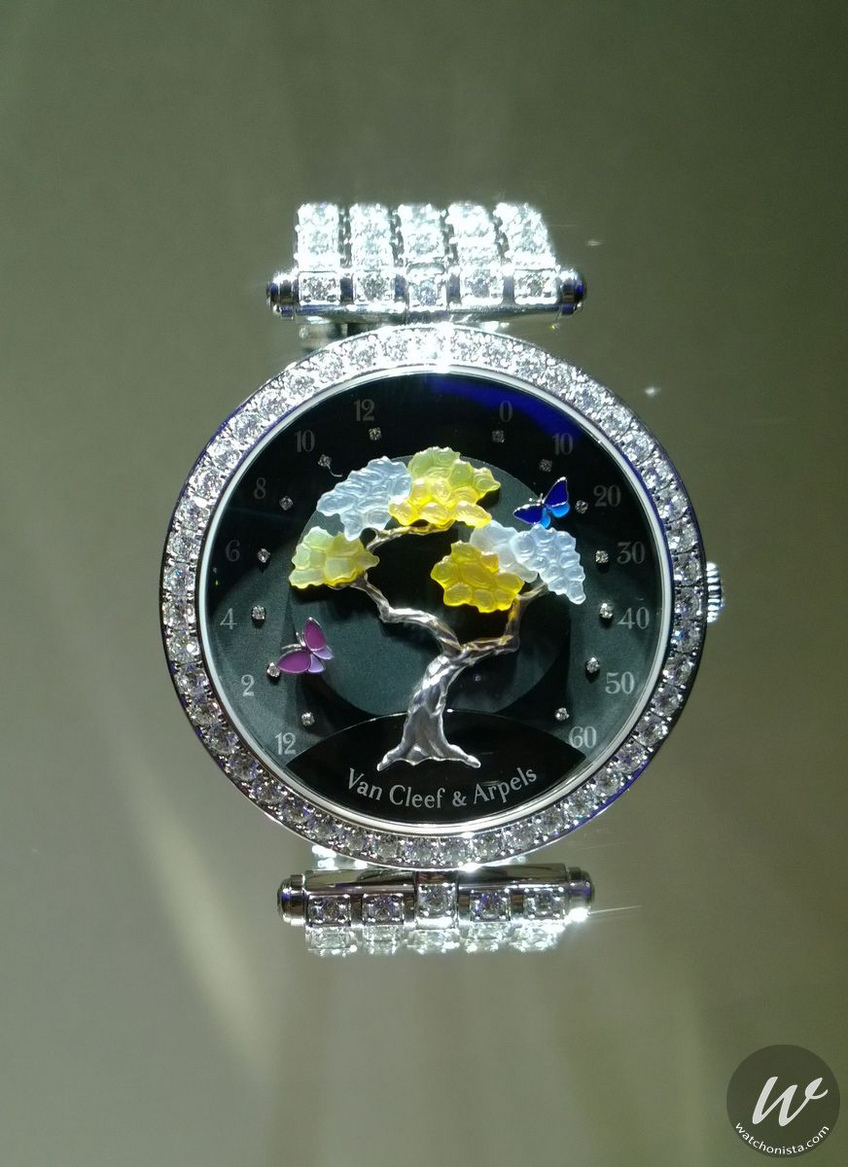 Lady Arpels Butterfly Symphony
See you next year !