SIHH 2015 - Day 3 by Eléonor Picciotto
Steve Jobs was right. Power point presentations should be banned. I am always amazed how boring a presentation can be. If it is just a matter of reading slides, I promise that I can go on stage and present products I have never seen before. How hard it is to read when you are not 5 or 6-years old ?
What I mean is that not only the person presenting is part of the brand, but has been working on the product launch in one way or another. Why on earth does he or she needs to use the most monotone voice he could ever have to arouse our curiosity? Get excited! Smile! Pretend you know what you are talking about, say something real you actually mean and believe.
« It really is an interresting piece » Really? How so? « Aesthetics is at the service of mechanics » Are you guys playing the « service game » only you know the rules? Play around and find your combination. Something is always at the service of another : aethetics, technique, mechanics, art, beauty, delicacy, emotion, prowess… You all want to be different.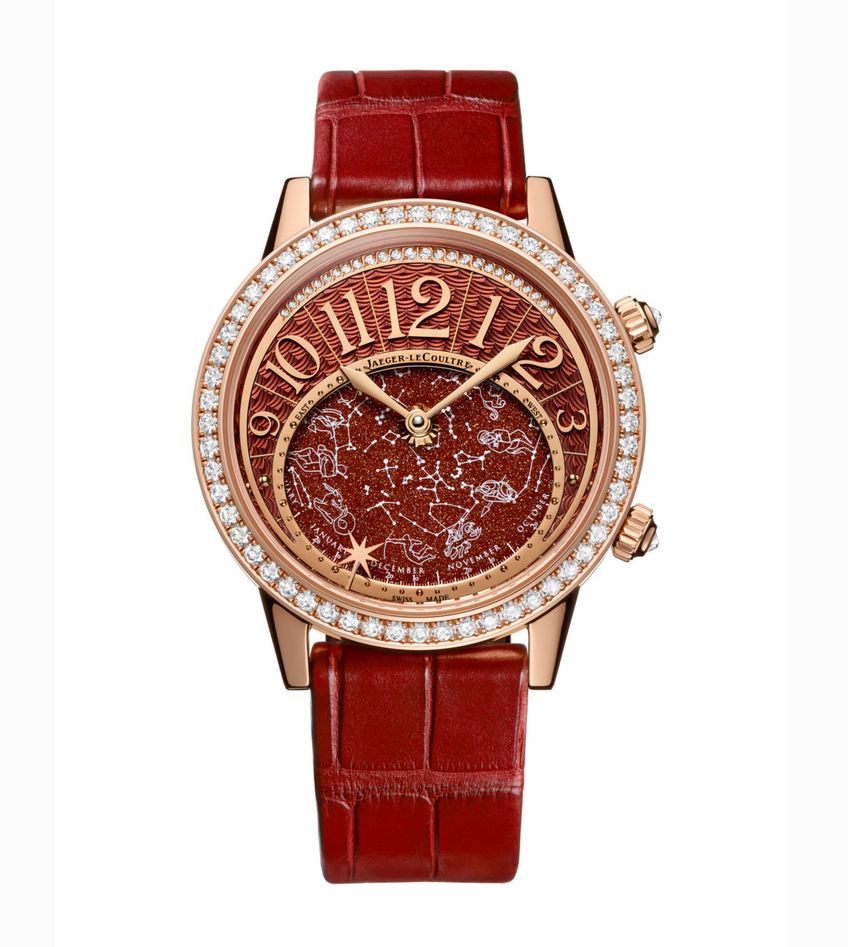 Jaeger LeCoultre Celestial Rendez-vous with aventurine dial
I have an annoucement to make : DISNEY WORLD DOESN'T EXIST. Stop asking to « Magic mirror on the wall who's the fairest one of all ? »
Congratulations on launching your first chronograph, first tourbillon, first QP obvioulsy combined to the smallest, thinnest, smartest something, but you tend forget one important thing : creativity! What we see on the outside is what we remember.
If we come and see you it is because you have done something to mesmerize us… at least in the past years – but most recently where did go with your artistic genius? Besides a few exceptions we can number on the fingers of a single hand – who managed to surprise us with a talking piece we wouldn't have expected and revolutionized all of the shapes, design and conception of what we have already seen before?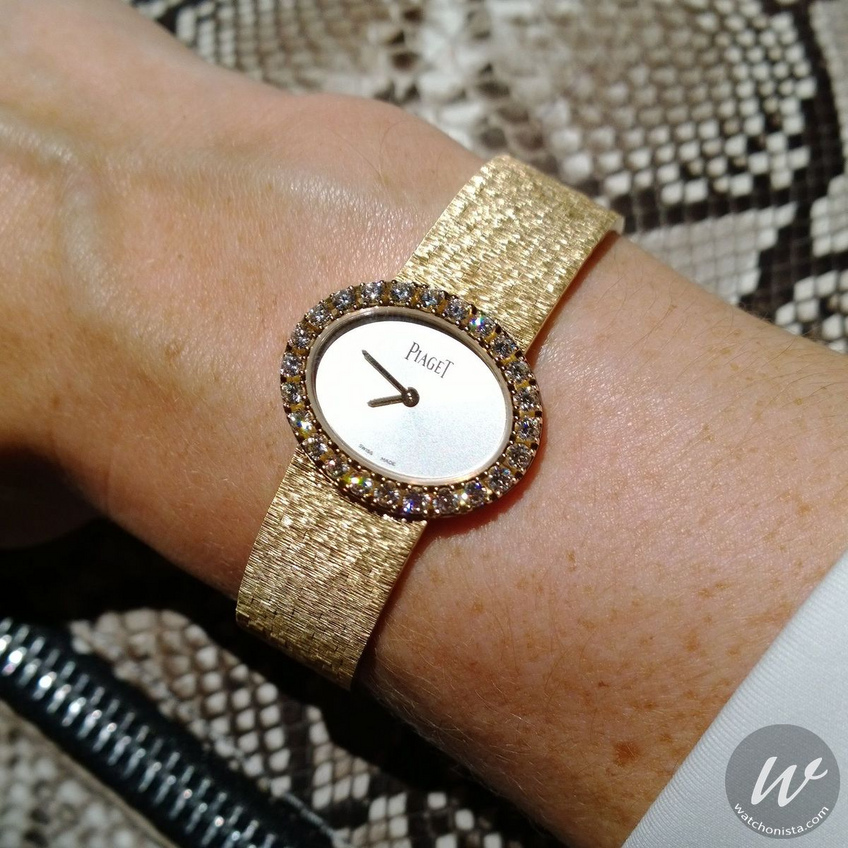 Piaget Traditional Oval yellow gold
Remember : a reinterpretation of a piece is not a new piece !
However, I must admit that the choice Jaeger-LeCoultre made using the Aventurine Bordeaux (normally blue) for the Celestial Rendez-vous piece is stunning. Presented with a piece of the meteorite used inside the watch, we can enjoy the guilloché crescent shape on the top part of the dial with zodiac signs and constellations that have been painted on the lower dial. The new Rendez-vous has a mechanical automatic movement with a 40-hours power reserve, a red gold case paved with diamond on the bezel. A JLC beauty that works perfectly !
When Philippe Leopold-Metzger warned everyone that there was nothing to see and he had not much to say - no other way than to be hooked. He presented two new versions of the Piaget Traditional Oval in white and yellow gold with diamonds on the bezel of the quartz movement piece. 300 hand-polished and individualy assembled links compose the bracelet that takes two days to be completed. Simple and elegant, this historical piece is a nice tribute to Jackie-O, who we know, wasn't anywhere close from boring !