Prix Gaïa 2016 – Vianney Halter. Craftsmanship-Creation category
With his retro-futuristic creations, Vianney Halter can be considered the vanguard of a new era in watch design and display.
Since the inception of the Gaïa prize in 1993, there are among the laureates many of the geniuses and talents that where, at the time, not yet recognized by their counterparts or collectors. To name a few: Jean-Claude Nicolet, François-Paul Journe, Michel Parmigiani, Vincent Calabrese, Philippe Dufour, Derek Pratt, Georges Daniels, Anthony G. Randall, Beat Haldimann, Kari Voutilainen or Andreas Strehler…It is now the turn of Vianney Halter to be recognized by this institution that some media compare to the "Nobel Prize of watchmaking".
According to the official presentation, «The jury of the Gaïa Prize recognised Vianney Halter's contribution to the renewal of aesthetic and technical code in contemporary watchmaking, showing a respect for craftsmanship, without ever making concessions to conformism».
Vianney Halter's Career
Vianney Halter was born in the suburbs of Paris in 1963. He studied at the watchmaking school in Paris, whilst working in the workshop of watchmaker Philippe Baille. He received his diploma in 1980 and then spent several years restoring antique clocks, pocket watches and wristwatches. In 1989, he moved to Sainte-Croix, where he joined forces with François-Paul Journe and Denis Flageollet to form THA (Techniques Horlogères Appliquées). They developed complications and prototypes for several prestigious brands, including Breguet, Cartier and Franck Muller.
In 1994, Vianney Halter set up his own company which he named La Manufacture Janvier after one of greatest talents in the history of watchmaking, Antide Janvier (1751-1835). He initially focused on restoration, developing prototypes for a number of brands (Harry Winston, Breguet and Audemars Piguet) as well as special commissions for private customers.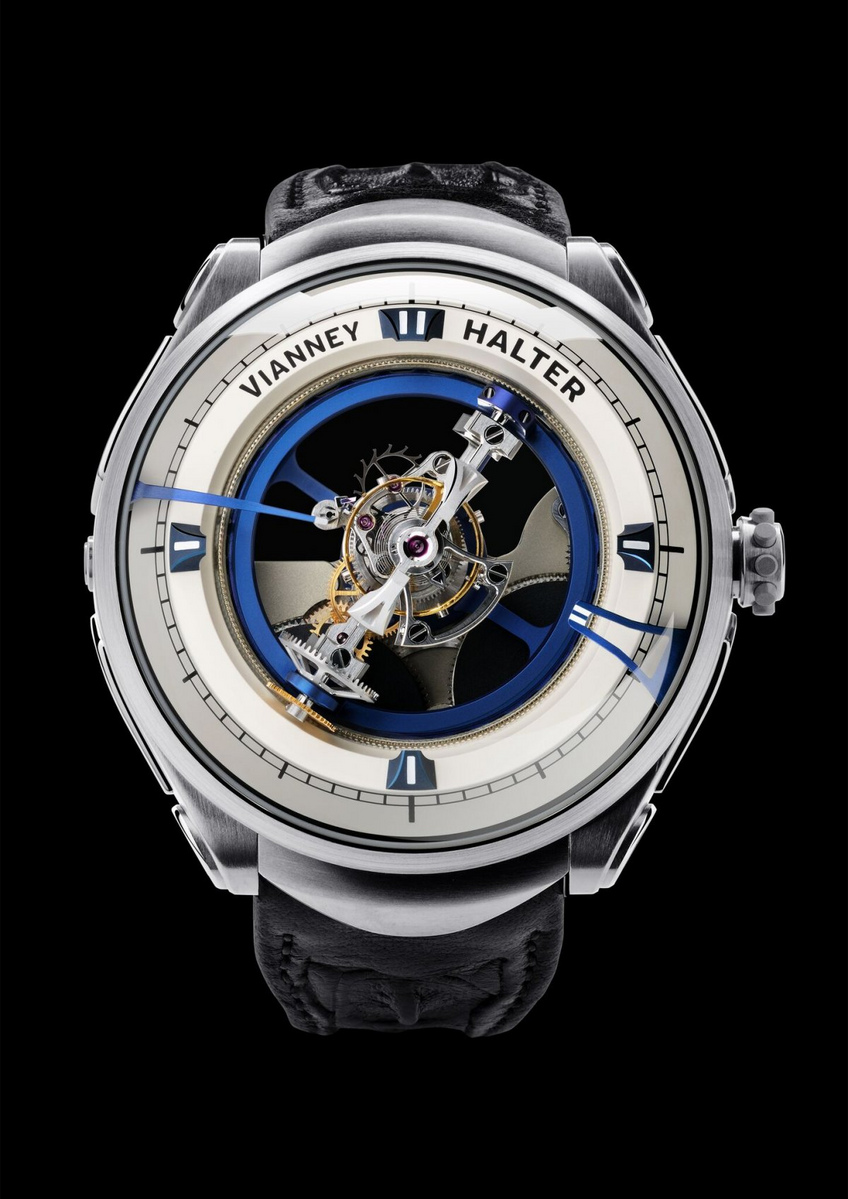 Vianney Halter Deep Space Tourbillon
The first creation released under his name, the Antiqua wristwatch with perpetual calendar, was unveiled at Basel in 1998 as part of the Académie Horlogère des Créateurs Indépendants (AHCI). The Antiqua watch can be perceived as a "relic of the future". Vianney Halter then started to develop a collection which now includes a dozen models, each produced in tiny quantities. To date, fewer than 500 pieces bear the Vianney Halter signature.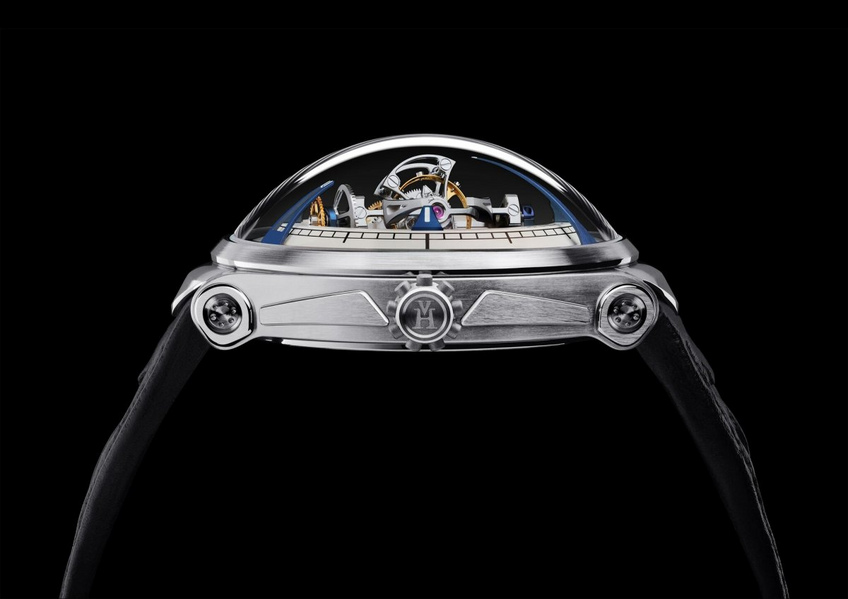 Vianney Halter Deep Space Tourbillon
Amongst his creations, the Trio Grande Date and more recently, the Deep Space Tourbillon have been most widely recognised and praised. One of life's mavericks, Vianney Halter takes his inspiration from science fiction literature, the novels of Jules Verne, scientific instruments and the vintage cars he collects. He sees watchmaking as a means of expression; his watches mix the historic with futuristic elements, creating a cross-pollination that Halter has called "Past Future". Passionate about instrument panel counters and measuring instruments, Vianney Halter is clearly one of the first in the category of "independent" watchmakers, characterised by their own highly personal style. He is also considered to be amongst the vanguards of a new era which, by the year 2000, had led to the creation of designs and displays never before seen in the world of watchmaking.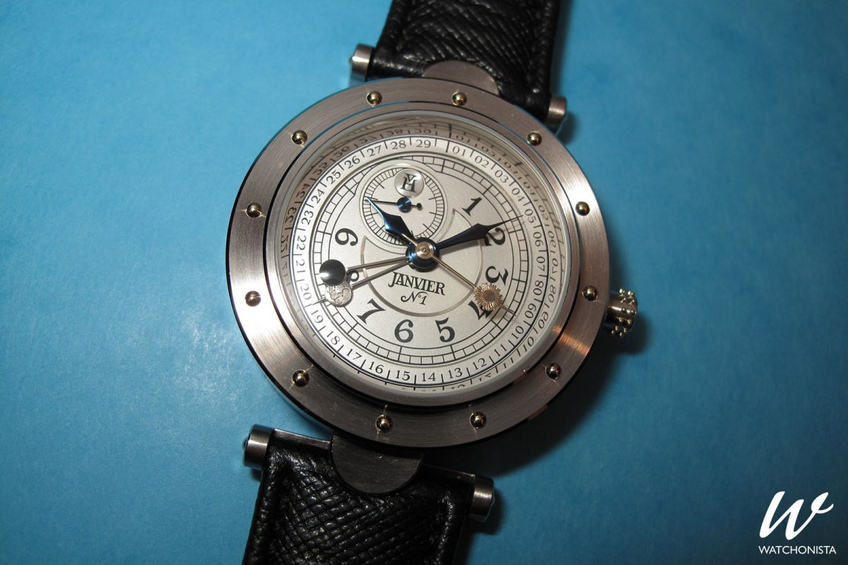 Vianney Halter Classic Janvier Masterpiece Equation of Time
Work
Opus 3, Harry Winston (2003). The watch has six circular windows showing the hour, minutes and date. It breaks with classic watchmaking conventions by having no hands. Limited edition of 55 pieces.
Antiqua (1998) was the first piece produced by Vianney Halter under his own name. The retro-futuristic design of this perpetual calendar watch with a self-winding calibre caused a sensation, combining technical expertise with references to ships' chronometers and to Jules Verne.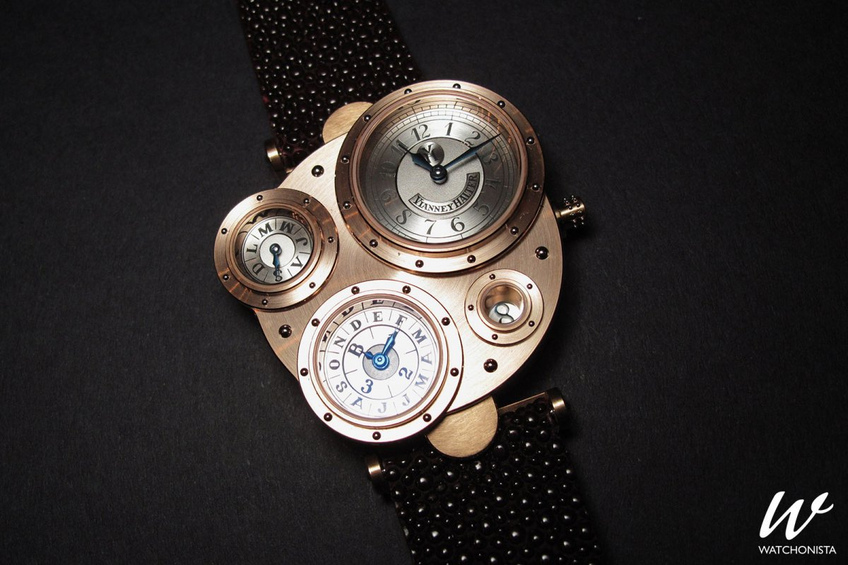 Vianney Halter Antiqua Perpetual Calendar
Trio Grande Date (2006), reflects Vianney Halter's "steampunk" vision of watchmaking.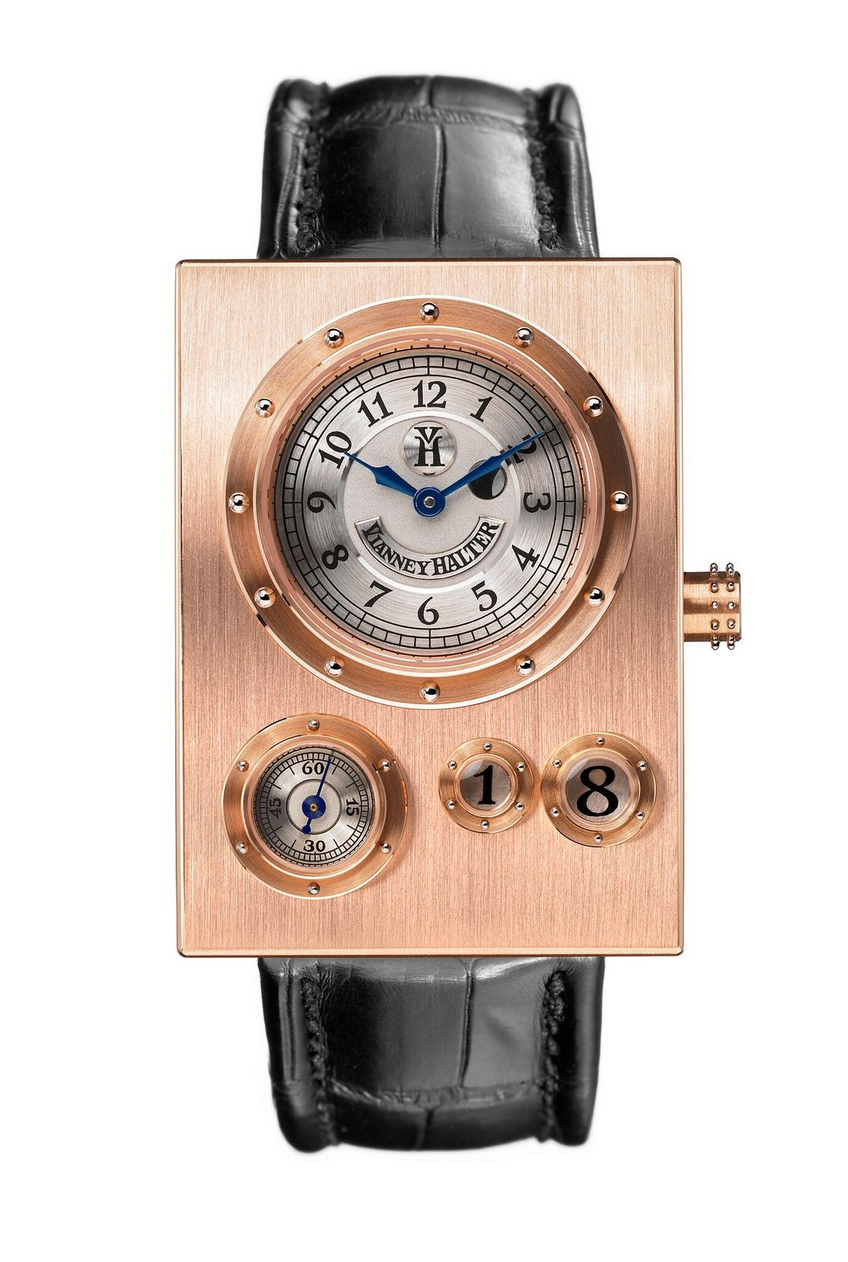 Vianney Halter Trio Grande Date
Deep Space Tourbillon (2013). This model boasts a central triple-axis tourbillon. Vianney Halter describes this piece as a mechanical sculpture, a metaphor for the human condition. Its triple-axis represents the three spatial dimensions of width, length and height which, when combined with time, reflect the four dimensions of space-time.
Available on Watchonista, the complete gallery of the 1993 to 2015 laureates. Original articles, interviews, reports, picture galleries…