A Day with my Chanel Boyfriend
Where is my boyfriend? Always with me, always on me and never left behind. Pure, sleek, masculine yet feminine, timeless, chic and easy to carry at any given time. If it's not a puppy what is she talking about?… some may wonder. There is only one answer to that!
In a room architecturally organized with large white panels were overhead projectors leaving messages about a mysterious boyfriend she was supposed to meet with on a regular basis according to her agenda.
I want to meet him too I thought!
And that did not take long … walking towards the end of the room, I was able to spot four boyfriends, two styles in two different sizes. Lucky me right?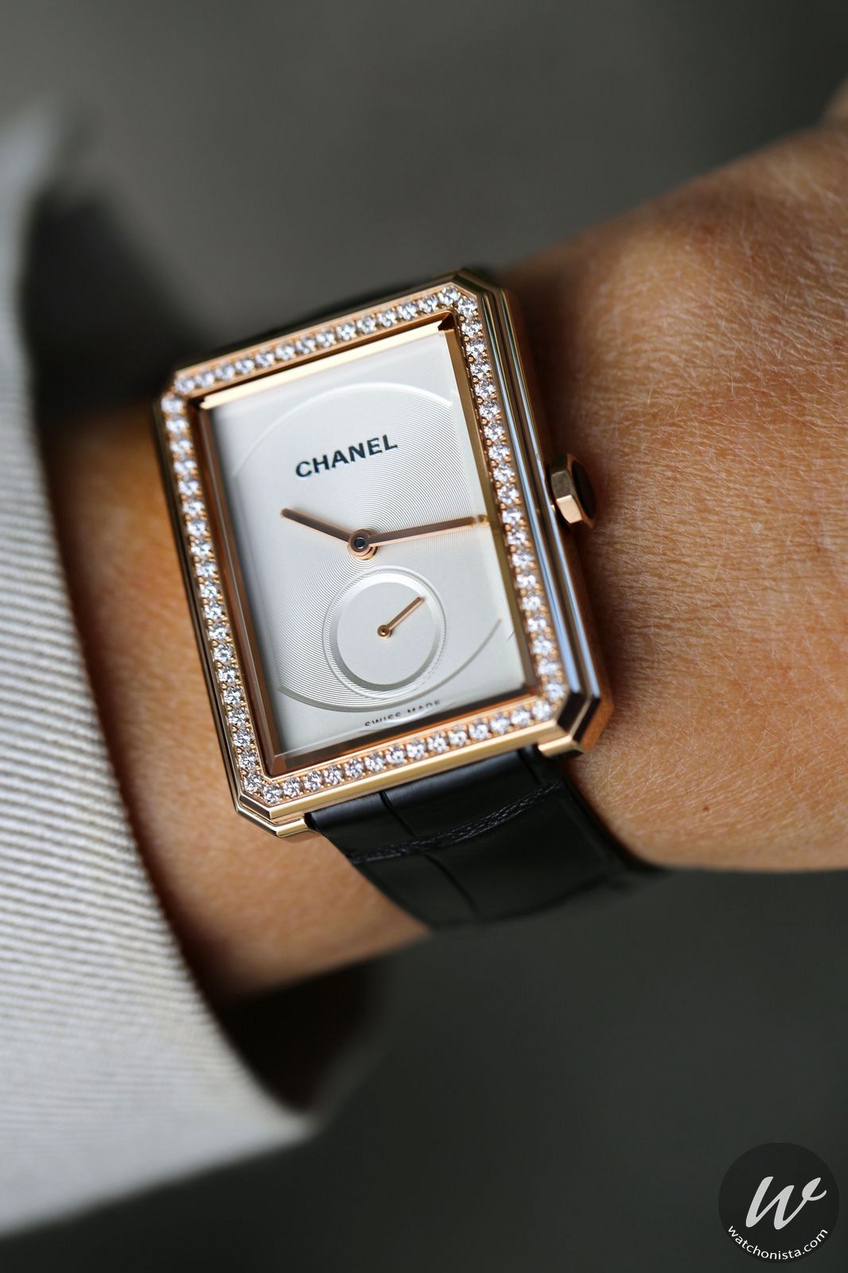 CHANEL Boy.friend beige gold large with diamonds
Let's play on words…
I am afraid to disappoint, but the Chanel Boyfriend is nothing more but a watch. An octagonal shaped timepiece, reminding us the iconic Premiere watch that was inspired at the time by the fragrance cap of the Chanel N°5 fragrance, combined to the Parisian Place Vendôme. Yet, by its design the Boyfriend seems to be a masculine piece revealing part of its femininity. An object of emotion you can wear with a tuxedo (for women,) a pair of jeans or a summer dress. Well-aware of the personality of Gabrielle Chanel and how she loved to twist the codes of masculinity adapting them to hers, the Boyfriend should have been her piece … though it's mine now!
CHANEL Boy.friend beige gold large with diamonds
When femininity stops at the edge of masculinity
No wonder the watch comes in two sizes, Large or Extra-Large, in white or beige gold – a patented color lighter and more subtle than rose gold. As a throw-back to the eighties, the 26.7 x 34.6 mm or 28.6 x 37 mm case dimensions make the Chanel Boyfriend a statement piece. A mechanical movement with manual winding for the larger size is replaced by a quartz movement on the smaller one. And when you can have the date on the opaline guioché dial of the L size, (which is the small size – you'd have guessed) you will see the 42 hours power reserve on the XL. The choice is up to you if you want diamonds set on the octagonal bezel or not, and a pin or triple-folding buckle set on the semi-matt alligator strap with straight-cut hems.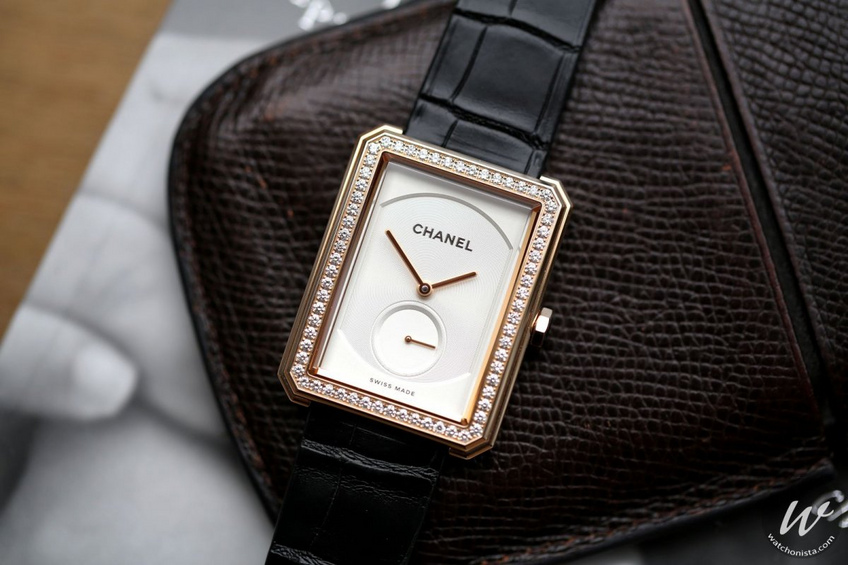 CHANEL Boy.friend beige gold large with diamonds
Personally, I chose the XL in beige gold with 66 diamonds and the pin-buckle.
Now can you please leave us alone? My boyfriend and I have some things to talk about…
1930 was the historical date where Blancpain created the first automatic wristwatch for women. Twenty-six years later, they launched the smallest automatic...