Post SIHH 2015: Vincent Daveau's insider observations
In the wake of both the first major watch event of 2015 and several exhibitions outside Palexpo-Geneva, Watchonista.com has interviewed some fellow journalists. They told us about models, leading figures and brands.
Since 2001, Vincent Daveau has been editor in chief of "l'Express Hors-Série Montres", the bi-annual watch supplement with the largest circulation figures in the watch world. Daveau is a specialized journalist and history teacher; he graduated in watchmaking in 1999 and is an expert antique watch repairer. A passionate sailing skipper, a fan of marine timepieces and of 18th-century watches and creations, Daveau was also the instigator of the research work about watchmakers Arnold and Graham. He furthermore wrote the second edition of the book "Celebrity Watches" and a book on François Paul-Journe's Grande Sonnerie.
Since 1997, he has been working for "Revue des Montres" in France. He also writes weekly for the watch-dedicated section of "l'Express" and monthly for "l'Expansion".
He additionally is in charge of "L'Optimum"'s horology section. Added to his consultancy work in the field of watchmaking techniques (mechanical development and sales force), he writes for special watchmaking publications in different formats and for reference magazines such as Big Book M Lascar or Watch Your Time every year. On top of all this, he writes for "Le Temps", a major newspaper in French-speaking Switzerland, directed by Isabelle Cerboneschi.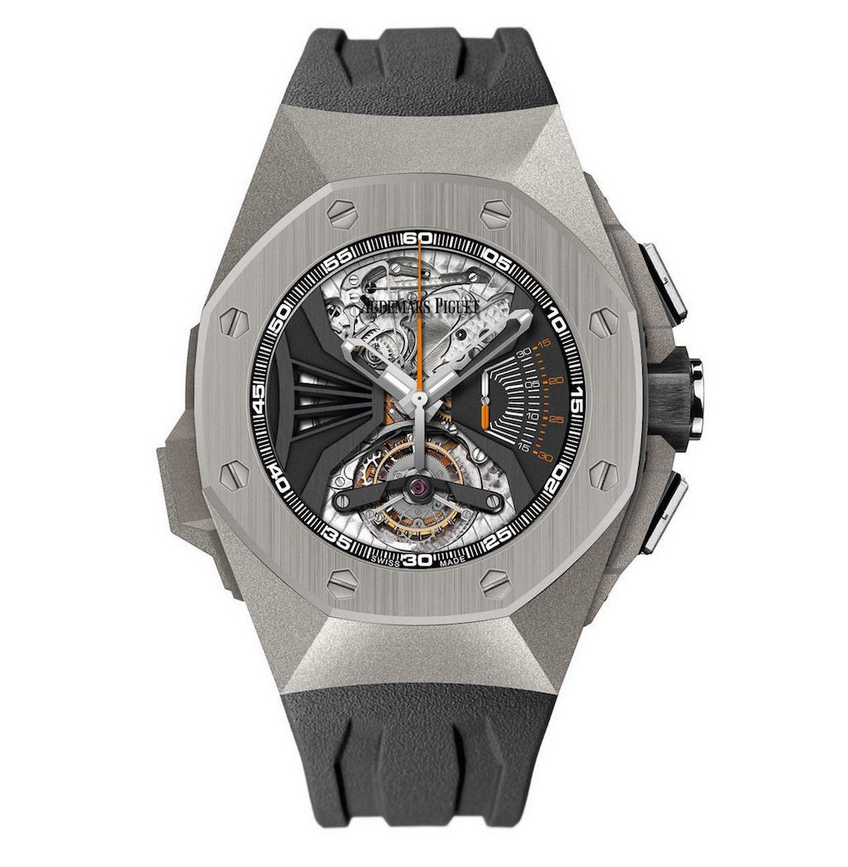 Audemars Piguet Royal Oak Concept Minute Repeater Acoustic Watch
We promise we won't tell, but please do tell us about your most unfortunate late arrival.
I wasn't especially late this year but Jérôme Lambert did cancel a strategic interview, which is a shame, as his answers would have made headlines. Too bad for him.
Your most memorable appointment?
The one that didn't take place with Jérôme Lambert. We would have discussed why he chose to launch a smart product at the SIHH and the connections that could exist between Montblanc and Vasco de Gama. I would have liked to have his answers and cross-check them with mine before giving my opinion on the matter.
Your best selfie?
I never take selfies or wrist shots. I am not narcissistic enough for the former and I am too hairy for the latter.
Your best encounter?
I'd daresay it was outside the SIHH. But it is the unexpectedness of certain encounters that reminds us that the most pleasurable experiences are usually unplanned. And the SIHH is so structured that it leaves little room for unexpected meetings.
Your most pleasant surprise?
I was pleasantly surprised to see that difference of opinions could bring people closer.
Something that struck you about the organization?
The relative punctuality of the shuttles. I only made it to the last one to the station by chance, as it came slightly late, just like me.
Your shortest night?
This year was quieter. I wrote one paper per day and I used the evenings to have dinner with CEOs and obtain information.
Your longest day?
My days were full but not necessarily long. The SIHH is a bit like a big party. BaselWorld was by far more complex to handle in terms of timing.
Your favourite watch?
The Royal Oak Concept Minute-Repeater that was not for sale but whose decibel power seems to prove that my own research on the treatment of harmonies and the "skin effect" enhances the sound wave produced by tones.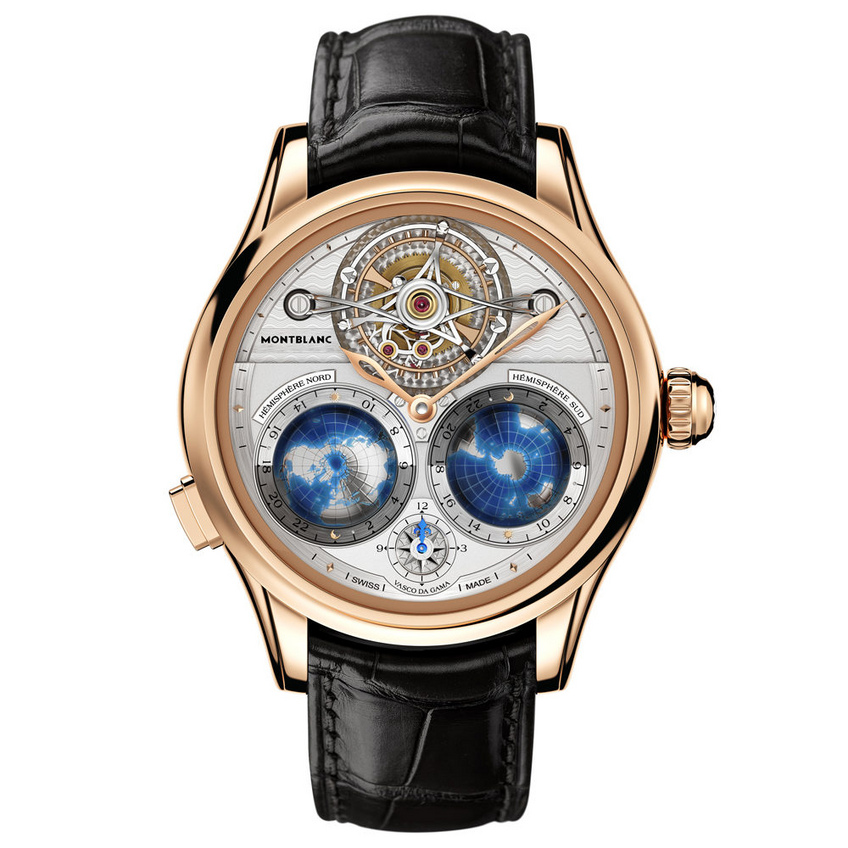 The Montblanc Villeret Tourbillon Cylindrique Geosphères Vasco da Gama
The contact you most look forward to following up on and to getting to know better
Sometimes, you end up having interesting encounters when you have a clash of opinions. This is what happened to me at Vacheron Constantin, where I found readiness to listen and to discuss.
The sentence or words that got to you?
"We are not going to argue about terminology because there's no big difference between an 'Heures du Monde' watch and an 'Heures Universelle' piece". Oh, blissful ignorance!