Interview: Karl-Friedrich Scheufele On The Launch Of Ferdinand Berthoud
Chopard's co-president, Karl-Friedrich Scheufele, fell under the spell of legendary watchmaker Ferdinand Berthoud. Driven by a growing passion for this native from the outskirts of Fleurier, Scheufele has created a brand with his name in 2015.
Karl-Friedrich Scheufele is known for his love of chronometry and watchmaking history and worked as an assembling craftsman at the Manufacture in Fleurier, in Val de Travers (Canton of Neuchâtel). There, he oversaw the creation of the range of L.U.C mechanical calibers, as a reference to Louis-Ulysse Chopard. These movements are housed in the most expensive Chopard watches.
An enthusiast entrepreneur, Scheufele also opened a museum gallery named L.U.Ceum and with a wide range of "Traces of Time". Indeed, the name itself is very promising, since it is a contraction of "L.U.C" and "Lyceum", Latin for a place of learning. He also drove his teams at the Manufacture into the crazy adventure of the "Concours de Chronométrie" and practices the tri-certification and application of the Poinçon de Fleurier" of which he is one of the co-founders. His honorable passion today falls under the spell of Ferdinand Berthoud's incredible career. Berthoud (1727-1807) was born in Plancemont-sur-Couvet and became a master watchmaker in Paris in 1753 and later on a researcher.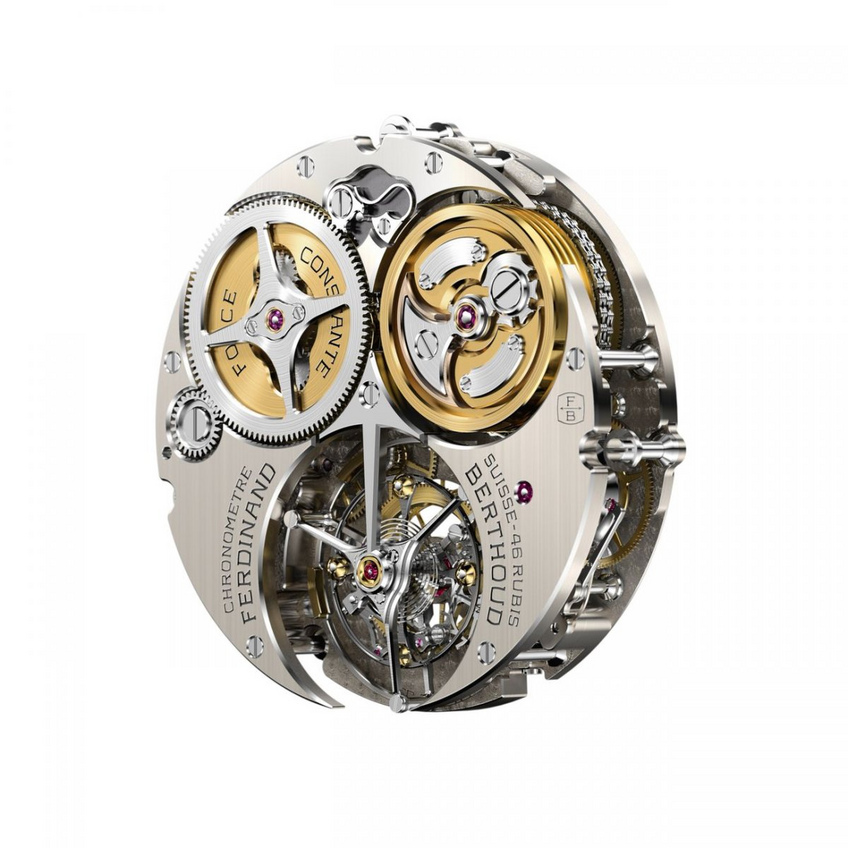 The movement of the Chronomètre Ferdinand Berthoud, the calibre FB-T.FC
How did the idea of reviving Berthoud come about?
In the early 2000s, I extended and completed the L.U.Ceum's collection. At the gallery, there are different spaces dedicated to various areas such as precision, chronometry and marine clocks amongst others. It was there that I discovered Berthoud, whom I didn't know before and who, as I found out, pursued his career in France. Not only was he a great watchmaker, but he was also a native of Plancemont, which is 5 minutes from Fleurier. He piqued my curiosity so I carried out some research and read books about him. We acquired one piece, and then another. This, incidentally, was no easy task as his pieces are very rare.
Yet he is famous
Very famous in the watchmaking industry, yes. It is strange that nobody thought about reviving a name as famous as some big names such as Breguet. So, I did some research which led me to a supplier who was already working for Chopard. He had registered the name Berthoud but had not yet made his mind up about a potential revival. Additionally he either didn't know where to start, or did not want to try – if you ask me – to make a movement. So I decided to see to it that a Berthoud movement was made and, as it would bear his name, it could not be just another watch with an ordinary movement.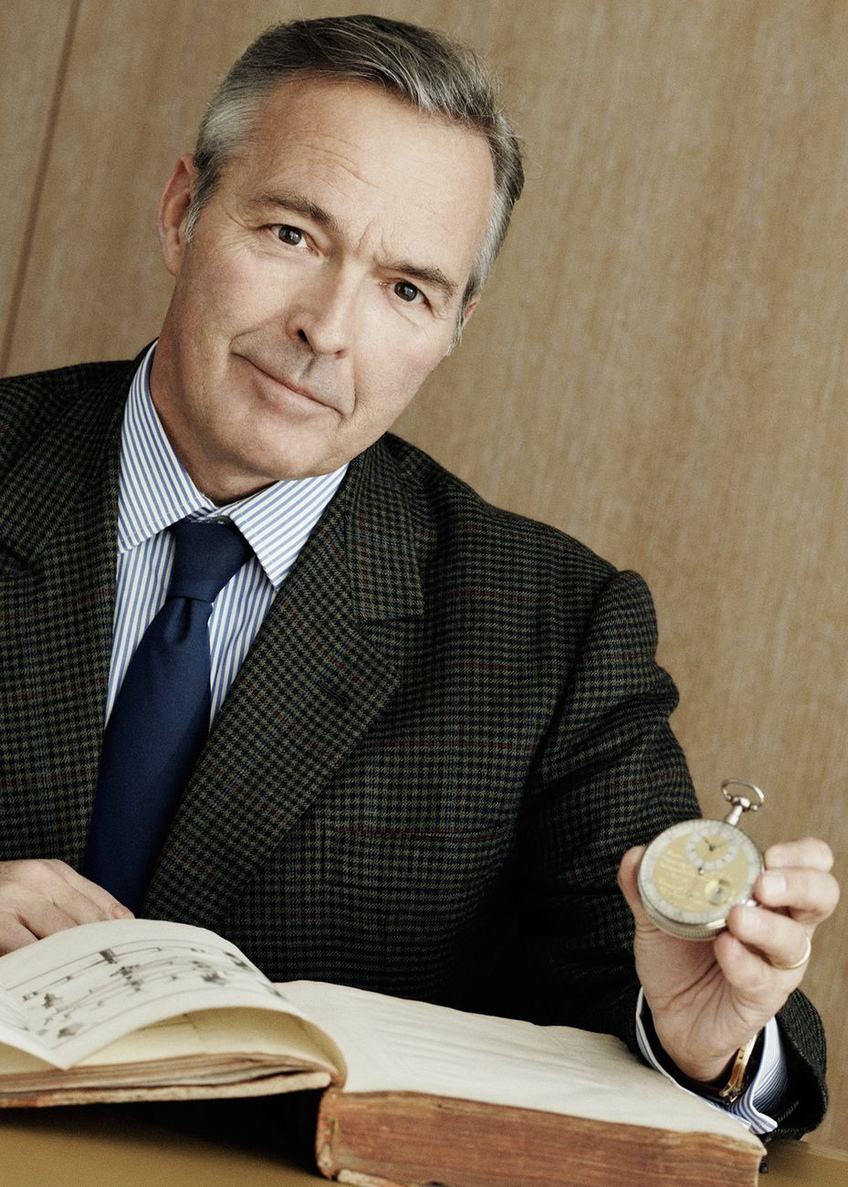 Karl-Friedrich Scheufele, President of la Chronométrie Ferdinand Berthoud
That was a rich and thorough project!
I was really determined to start a true project with a dedicated Berthoud movement and a well-defined philosophy.
Wasn't it very hard to find historical traces and enough information to revive a brand?
Let's just say that it is exciting, above all. Yes, it was hard but that only made it even more exciting. I devoted myself to this project, as did several of my collaborators. We gradually eliminated the strategies we did not want to adopt and we defined and refined our field of action as well as our philosophy until we came up with a project that was ready to be launched.
In 2006, we acquired the name but we had not yet made any final decisions about what we would do with it. It was only some five or six years later that things began to take shape.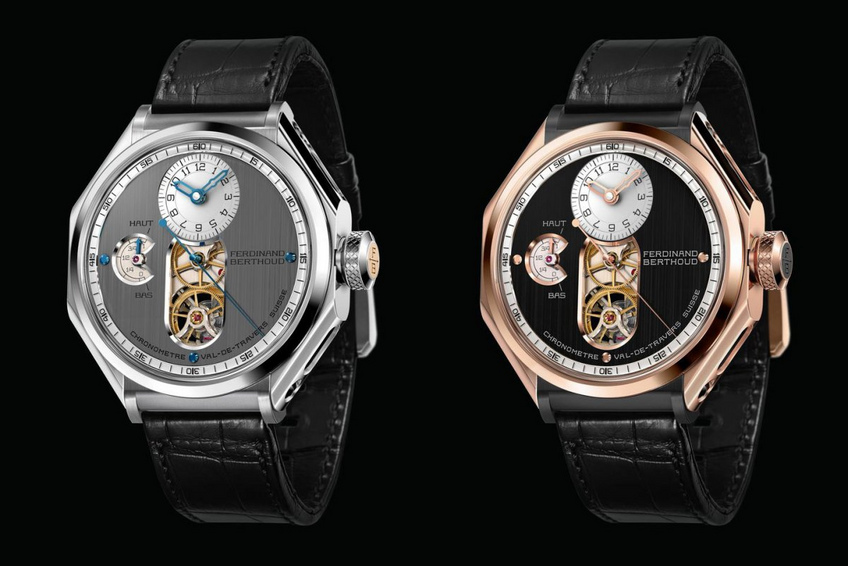 The chronometer Ferdinand Berthoud FB-1 is available in white and rose gold
What are your medium-term projects?
Berthoud will remain a niche brand and thus very exclusive, with very limited distribution and an equally limited production. Indeed, if our current plans prevail as I hope they will, we shall produce some 150 pieces per year. These watches have been named FB1. And whoever names something "1" is obviously expecting that a "2" will follow, right? In any case, this is not a one-off adventure at all. It is really the start of a series of interesting models, which will be followed, I assume, by more reasonably-priced models. Nevertheless, we will be uncompromising. Berthoud's history is rich and full of inspiring elements. And as they say, the more you have, the more you want!
More reasonable prices? Aren't you afraid of clashing with L.U.C?
By definition, L.U.C has a more classical approach. Here, however, we are playing a different game: we have more or less sidetracked the traditional principles of movement assembling. We drew most of our inspiration from a very old movement that we reinterpreted and miniaturized. And it is nothing like a L.U.C movement which is more about modernity, rationality, and obviously, precision.
Further, we have deliberately chosen a reduced frequency of 3 Hertz for this movement while the L.U.C beats at 8 Hertz. The two collections are thus clearly from two different worlds. Customers who buy a L.U.C are not necessarily those who will want to acquire a Berthoud. However, a collector of beautiful watches will perhaps have both in their collection. I don't think Berthoud and its limited production can rival the L.U.C.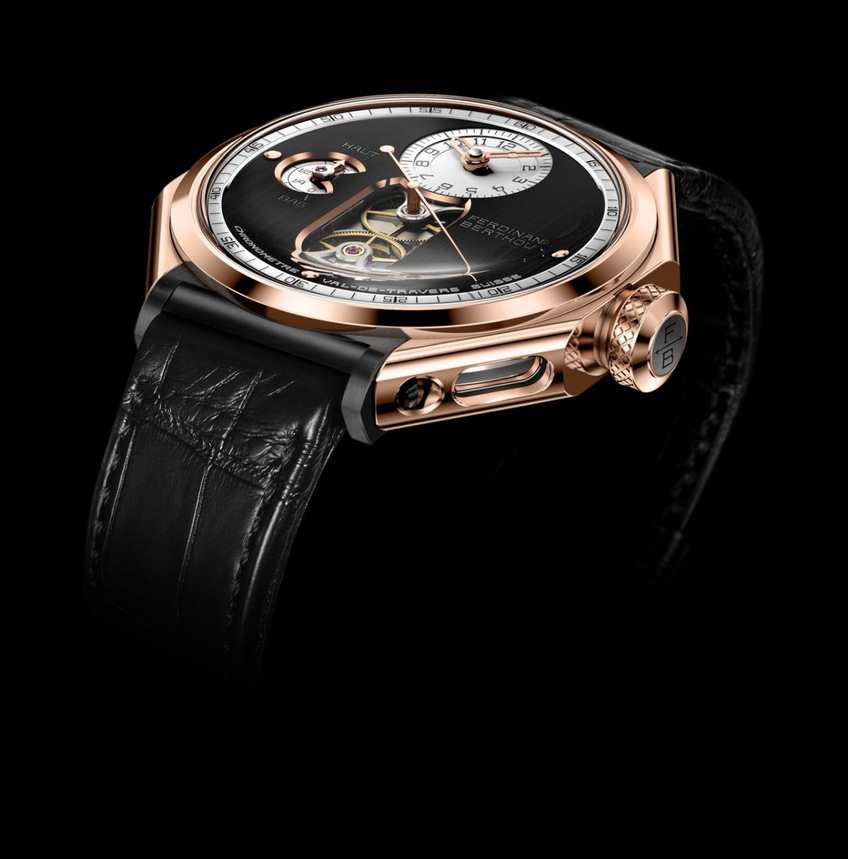 Chronomètre Ferdinand Berthoud FB 1
Berthoud is currently still located at the Chopard Manufacture. Is that temporary?
Throughout the years we have extended our manufacture in Fleurier from its initial half-of-a-story of the building in which we are currently set up, to an entire building. On top of that, Fleurier Ebauches is close by.
Almost opposite, you mean.
Berthoud today occupies a third of the Manufacture's attic. I hope that the brand will move to its own buildings at some point, it would be (we hope) the natural order of things. Besides, we bought a building in the center of Fleurier two years ago and we have not yet decided what we will do with it. It needs to be renovated. It is still in its original condition and does not even have central heating. Everything remains to be done. I find these projects particularly enthralling.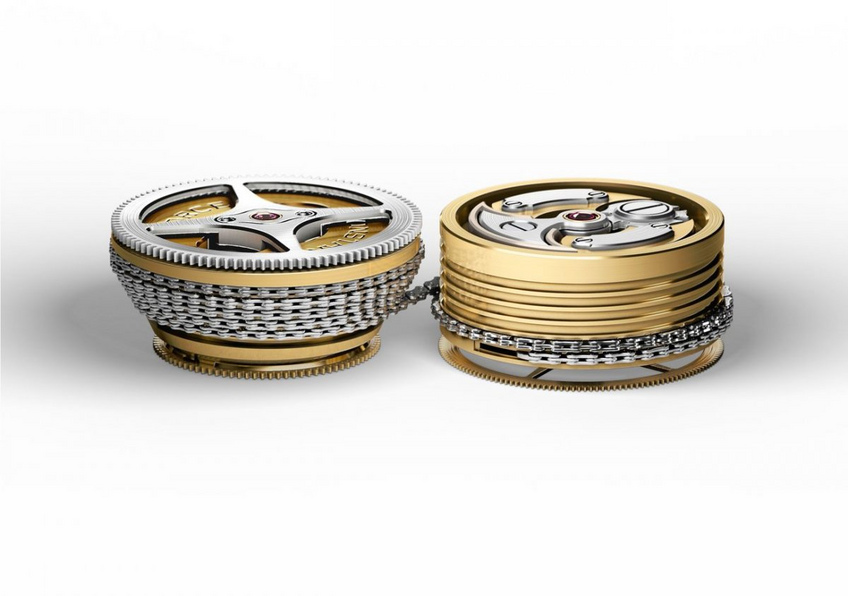 Chronomètre Ferdinand Berthoud FB 1's chain-fusee
If you don't mind me asking, to whom will the first Berthoud be delivered?
It will be for the first partner who trusted us: Dubail in Paris. But I cannot tell you more yet because we will work with seven or eight points of sale in the world. This is quite unlike Chopard's traditional distribution. We are also currently negotiating with brands that will potentially represent Berthoud and which, for the moment, do not work with Chopard. For instance, William & Son in London.
Will you be at Baselworld 2016?
No, we won't. There will be no Berthoud space at the Chopard Genève stand. I hope that if we go to Basel in 2017, Berthoud will have a stand of its own and of a size that corresponds to that of the company.
Will you make a marine chronometer one day? Would that fit into your plans?
Of course, I would like that. I surely will. That could indeed be a suitable project for Berthoud. Who knows?