Prix Gaïa 1995 – Ludwig Oechslin. History-Research Category
He was awarded for his peculiar career path as a historian, watchmaker and scientist, particularly for the first study led about the astronomical Farnese Clock, kept at the Vatican museum.
Training
BA graduate and Doctor of Science
Master watchmaker.
Selected works
Die Farnesianische Uhr, Studi E testi 300 301 302, Città del Vaticano, 1982
Die Uhr als Modell of Kosmos, Studi E testi 316, Città del Vaticano, 1985
Philipp Matthäus Hahn, Werkstattbuch Band I-IV, mit Christian Väterlein (Hrsg.) und Helgard Bisterfeld (Textübertragung), Stuttgart: 1987-1991
Before Gaïa
Ludwig Oechslin, a graduate in archeology, was predestined to forge a career in research or teaching. However, his never-ending curiosity kindled his interest in watchmaking. And so, in the 1970s, while he was studying in Rome and worked at the Vatican Library, he was given the responsibility to restore the legendary Farnese Clock.
Said clock was created by Bernardo Facini, a watchmaker hailing from Venice, in 1725. The complex piece displayed more than 60 civilian, astronomical and astrological data. After he identified more than one thousand components in the clock, Oechslin drafted the design before he reassembled the clock and restored it.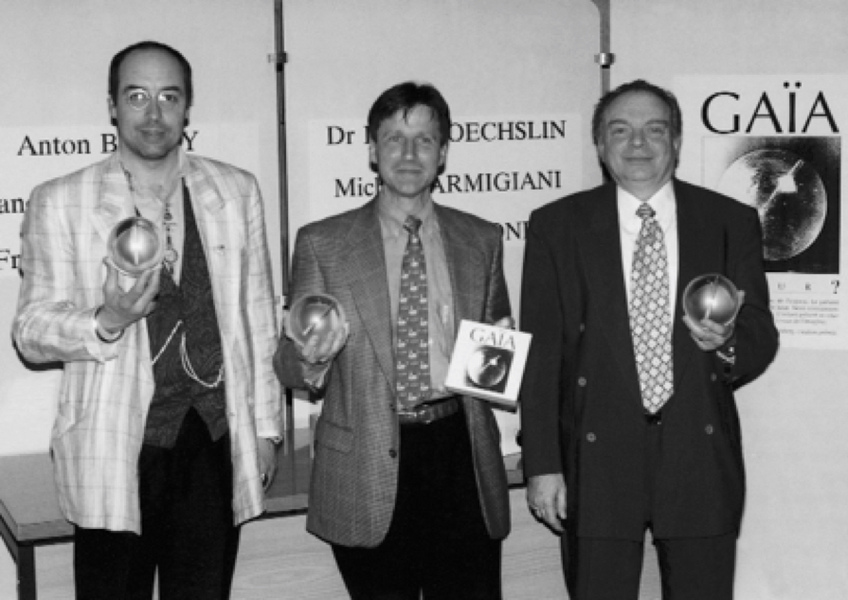 The 3 laureates : Ludwig Oechslin, Michel Parmigiani and Antoine Simonin
Based on the three years he spent as an apprentice in Rome, he wrote a paper which earned him doctorates in philosophy and applied sciences, and moved on to complete his watchmaker apprenticeship with brio. The results of his research were published in the prestigious Studi e Testi collection of the Vatican in 1982. After that, he won several scholarships at different institutions, where he was able to continue work on clocks, astrolabes and other planetaria of German and Austrian priests from the 18th century. Oechslin put together several documents regarding astronomical clocks, a field in which he is one of the best specialists.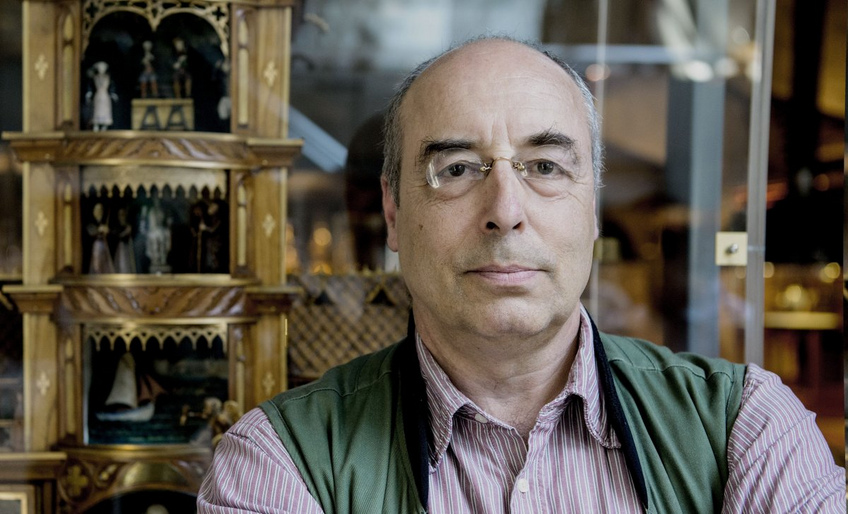 Ludwig Oechslin
Some years later, Oechslin was hired at the Swiss Museum of Transport in Lucerne, where he was in charge of the rail transport section. At 41 years old in 1993, he decided to complete his watchmaking training by studying for a masters.
Since 1983, Oechslin has created prototypes and watches with high complications, especially for ULYSSE NARDIN. In parallel to his designing job, he also pursued his theoretical and fundamental research.
Ulysse Nardin Planetarium Copernicus created by Ludwig Oechslin ©Fondation de la Haute Horlogerie
After Gaïa
In 1995, three months after he received the Prix Gaïa, Oechslin revealed the Türler Clock, which he designed and developed with his master Jörg Spöring. The astronomical clock was a model of the Universe with its moving planets. He continued his career as watch designer and came up with several prototypes. He also taught science history at ETH Zurich in privat-docent capacity. From 2001 to 2003, he was the curator at the International Museum of Horology in La Chaux-de-Fonds.