Ochs und junior: creative sobriety
Ludwig Oechslin's work is filled with cross-disciplinary skills that have been attuned to one another. He is not only a most prolific and creative master watchmaker but also the founder of this alternative brand.
It was Friday October 31, 2014 and I was sitting at the back of the "Grand Théâtre de Genève" during the 14th ceremony of the "Grand Prix de Genève". To my right, there was Ludwig Oeschlin, an outstanding scholar. He had some control over the Grand Prix's voting process and his influence here in Geneva is also sound.
A genuine scholar
He wears many hats and seems to be very comfortable with that; something rare in our regions where we love to categorize people and types. Oeschlin is the personification of a multitude of transversal intelligences. He is capable of putting together different types of knowledge that may appear unconnected so they orbit around a single force. In 1976, he graduated in archeology, ancient history and Greek.
He then continued his education with a watchmaking apprenticeship at Jörg Spöring in Lucerne. He later received an order from the Vatican to restore the "Horloge des Farnese", an astronomical clock dating back to the 17th century. His reparation and restauration work inspired a four-volume memoir that was even published by the Vatican Library. He holds a PhD in theoretical physics and is also a mathematician and an astronomer.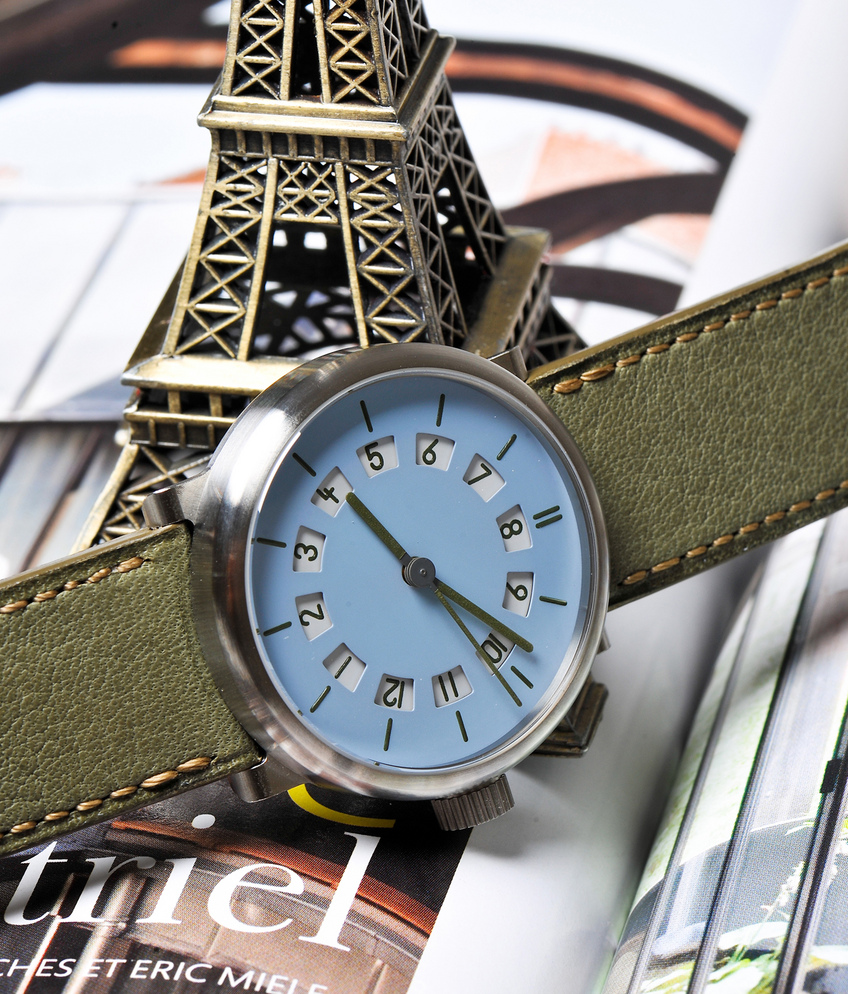 Creator of major watchmaking innovations, for Ulysse Nardin particularly, Ludwig Oeschlin was from 2001-2013 the much-appreciated curator of the MIH, the only international watch museum in the world, located in La Chaux-de-Fonds. While there, he reinvigorated the Gaia Award, which is to watchmaking what the Nobel Prize is to politics or science. He furthermore oversaw the first silicon balance-springs trials. That was even before the CSEM and its three industrial partners – Rolex, the Richemont Group and Patek Philippe – started to sponsor the developments that we know of today. How can someone so remarkable be of this world? I watch him complain about his name being mispronounced by the co-host of the evening – former Miss Switzerland and German speaker Mélanie Winiger – and I start thinking about his brand: ochs und junior.
Four simplified complications
When Ludwig Oeschlin and his partner Beat Weinmann founded ochs und junior in 2006, with which Ulysse Nardin got also involved, they introduced an alternative business model. The brand focused on transforming the inventions of its co-founder – a watchmaker – into concrete prototypes which it then made into small series. The brand chose to sell its watches directly in Lucerne and on a website that provides detailed information about the production stages, components and all the suppliers who were called upon to help. The then new brand chose to explore four watchmaking complications: moon phases with "selene", annual calendars with "anno", the date with "mese" and the double time zone with "due ore". Its digest of micro-mechanical efficiency, unfortunately marred by a design too inclined towards the Bauhaus style (yet considered as a plus by some), can be customized in a variety of ways. Thus, with a configuration of basic components which only vary slightly, ochs und junior's creations combine several uncommon watchmaking experiences efficiently. All this portrays the life and works of a scholar who is a bit like an eccentric and crazy scientist.
The
due ore
model
This model is available in silver or titanium but can also be customized to be made in any other color offered by the brand. Aficionados can create and preview their own timepiece on the website. This 39-mm model is driven by a self-winding caliber ETA 2824 "simplified" by Oeschlin. It also features a double time zone. It is the fourth in a series of models. The three others feature a moon phase (selene), an annual calendar (anno) and a date (mese).
More info: www.ochsundjunior.ch
He was awarded for his peculiar career path as a historian, watchmaker and scientist, particularly for the first study led about the astronomical Farnese Clock...