Watch auctions: towards two-tier pricing
Everything beautiful is expensive': such could be the slogan for the current collector watch market. But beyond the record prices for exceptional lots at auction, a division is clearly emerging in the market: premium, and everything else.
By Marco Gabella
Chairman & Executive Publisher
Thanks to the industry media coverage before, during, and after the event, everyone in the world of watches knows that this November a steel Patek Phillipe Ref 1518 was sold by the Phillips auction house in Geneva for more than eleven million Swiss francs (including the buyer's fee). It's a world record for a wristwatch.
The fact that such a piece, of which there are only four known to the market, was even included in the auction catalogue made a historic sale almost inevitable. While the price represents a new record to be beaten, it's a safe bet that it won't be the last.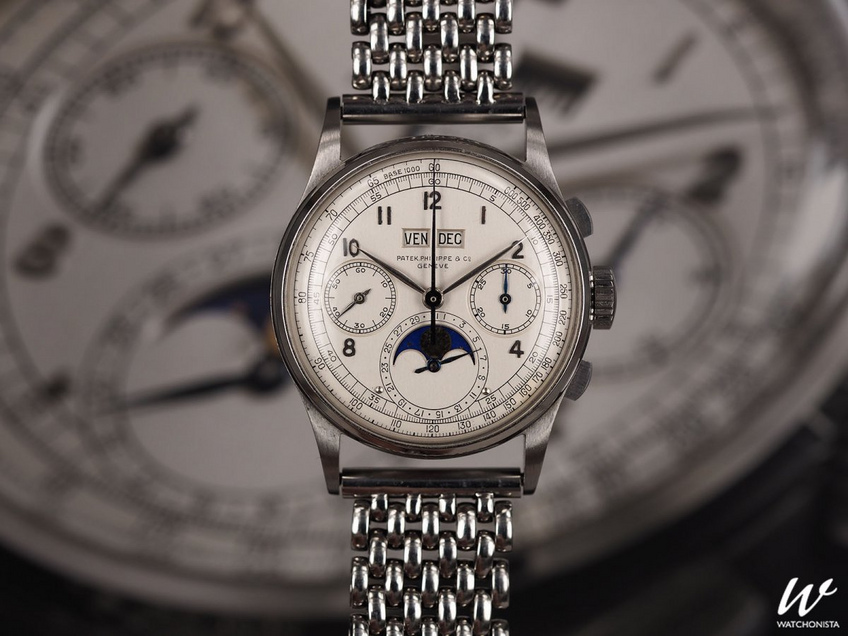 Patek Philippe Ref. 1518 stainless steel - PHILLIPS Auction 12-13.11.2016 (lot 38)
Luxury costs the price we are willing to pay
Premium lots, defined as the rarest pieces, offered for sale in their original condition and with pedigree, are increasing in price at each new sale.
This trend has already been observed in the collector car market, which has witnessed increasingly significant price increases for cars in their original condition. The recent 50th anniversary of the Lamborghini Miura and the attention given to this model demonstrate a two-tier pricing system. While prices for cars that have had the foresight to come to us in their original mint condition go through the roof in terms of both potential value and sales value, those in a slightly inferior condition do not share the same destiny, although their prices are still rising.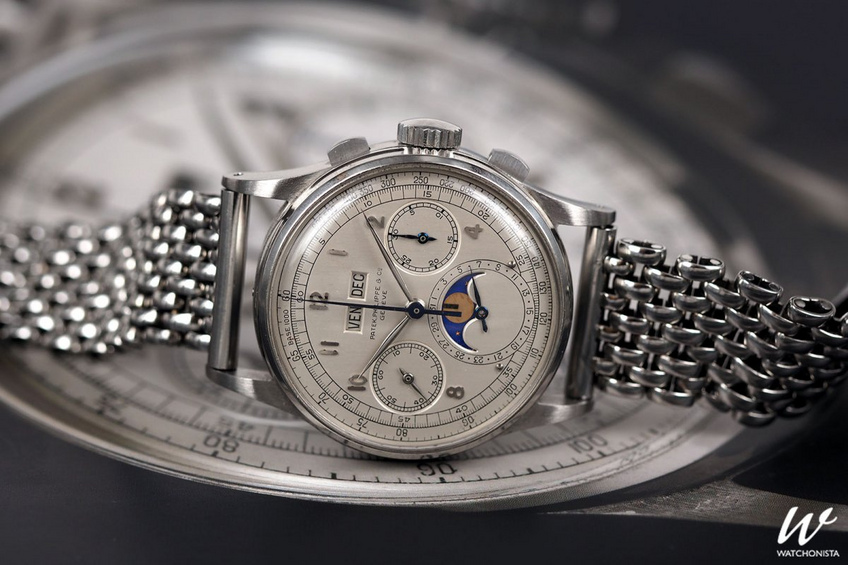 Patek Philippe Ref. 1518 stainless steel - PHILLIPS Auction 12-13.11.2016 (lot 38)
Beyond the rarity of lots in both the collector car and watch markets, other factors can explain the trend for rocketing prices for premium products. First up is the number of buyers, which has continued to rise, automatically causing an increase in sales prices due to the principles of supply and demand. This well-documented price inflation for luxury goods has also attracted new players to the market who are looking for safe bets in a world of uncertain investments. Finally, some collectors and traders who have enough examples of a rare model or of a sought-after speciality such as cloisonné enamel dials are wise to acquire pieces on the rise. This guarantees an intrinsic increase in the price of the watches they already own, but also sometimes a dominant position that allows them to play the market.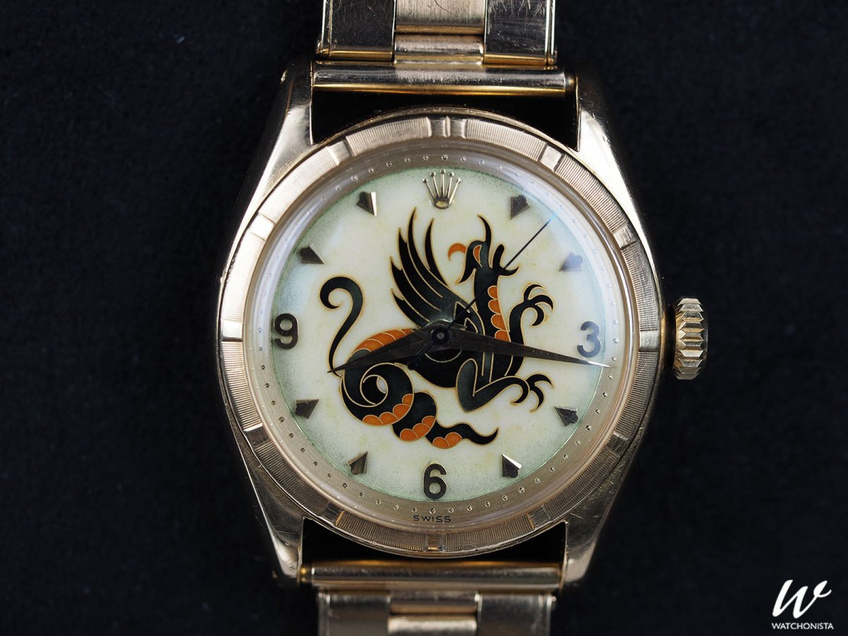 Rolex Ref. 6085 The Dragon - PHILLIPS Auction 12-13.11.2016 (lot 157)
Fluctuating prices and new realms to explore
Part of a perverse phenomenon of focusing attention on the exceptional, these extraordinary watches tend to overshadow models that would ordinarily be more popular on the market. An experienced collector recently told me that at auctions in November he had acquired three remarkable pieces at the lower end of their initial valuations. So it is still possible to make attractive purchases in a market that's looking to sort the exception from the rule.
Finally, just as happened in the art market, growing demand entails carefully selecting potential markets and developing new realms for collectors in order to respond to an increased range of supply. Just as Ferdinand Hodler went from being a renowned Swiss artist to a superstar of the auction catalogues, a brand like Universal Genève has seen interest from the market increase significantly in two years, rocketing models such as the Tricompax to the status of must-haves for any in-the-know collector. The latest trend is for steel chronographs from 1950-1960, although it isn't so long ago that they were rebuked for all being the same...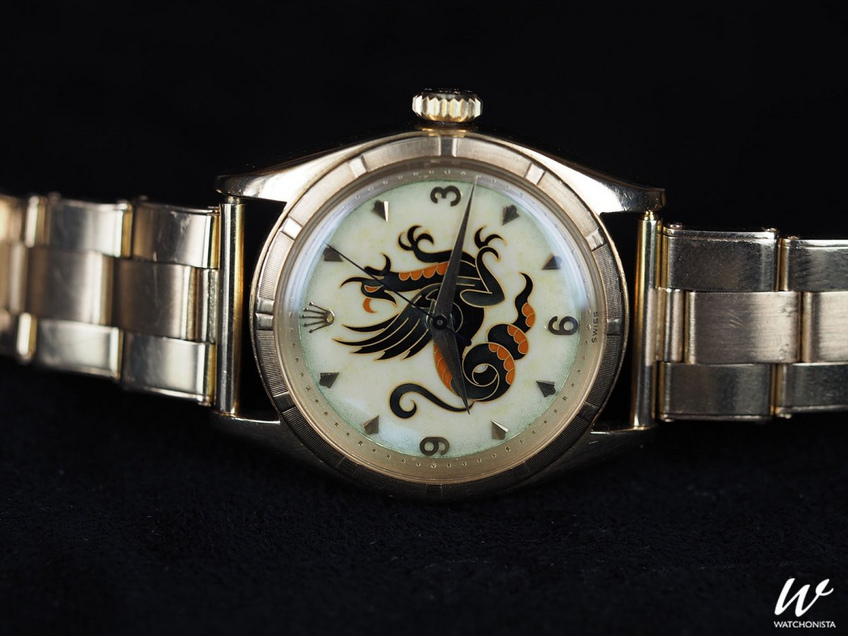 Rolex Ref. 6085 The Dragon - PHILLIPS Auction 12-13.11.2016 (lot 157)
A bubble...?
And so we can ask: in a market where prices are skyrocketing, should we be prepared for this potential market bubble to burst? The answer is not yet clear, as until there is proof to the contrary, there still seem to be plenty of people willing to pay astronomical prices, and the appetite for these types of product appears as large as it is keen.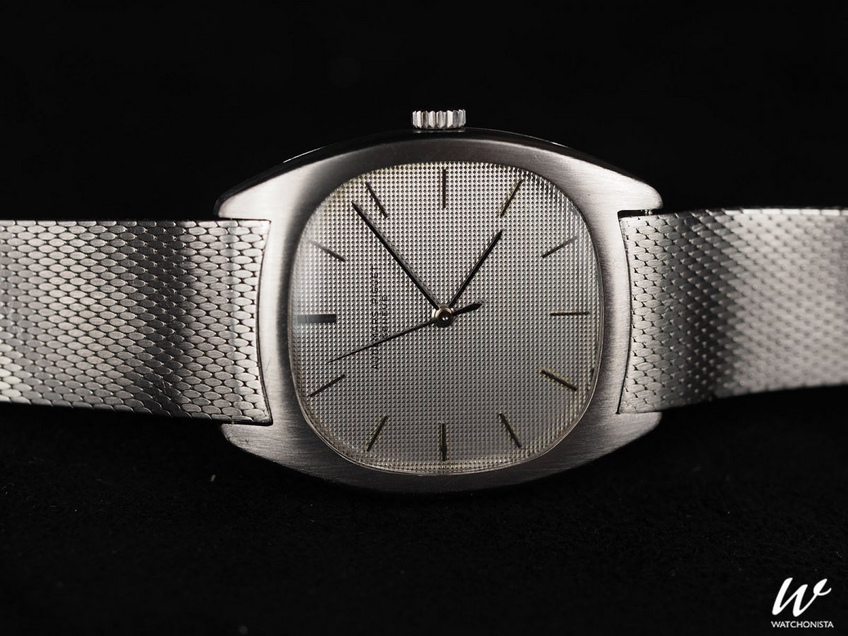 Audemars Piguet Ref. 5369 ST - PHILLIPS Auction 12-13.11.2016 (lot 104)
On the other hand, things are no less uncertain for less significant pieces that have nonetheless overall seen a substantial increase in value both at auction and at specialist retailers. For comparison's sake, photography experienced an incredible surge of interest around five years ago in response to the essentially prohibitive, dizzying price hikes on the art market. But today, it would seem excessively difficult, impossible even, to be able to produce some of those works, even if only for the purchase price achieved five years ago, now that the market has become more discerning. Will the same phenomenon affect the watch?
Find this article in Europa Star / TIME.KEEPER (Chapter 1/17)
Patek Philippe Ref. 1518 Stainless steel
Sold for CHF11,002,000. An extremely rare, highly attractive and historically important Patek Philippe stainless steel perpetual calendar chronograph wristwatch with moon phases, applied arabic hour markers, tachymeter scale and bracelet. The present watch is accompanied by an Extract from the Archives confirming the date of manufacture in 1943, and subsequent sale on February 22, 1944. Amongst the four known examples, the present watch, until now, was the only one that had yet to appear at auction. Of the four, three were made in the first series of the 1518's production, and one in the later series. The other three known examples remain closely held in private collections. Furthermore, this is the first time in over a decade that a stainless steel 1518 has been offered at auction. Since this watch's rediscovery in the 1990s, it has resided in the most exclusive private collections in the world.
Rolex Ref. 6085 "The Dragon"
Estimate CHF500,000 - 1,000,000. Sold for CHF670,000. A highly important and most attractive yellow gold Rolex 1952 wristwatch with cloisonné enamel dial depicting a Dragon. The dial, was made by one of Geneva's most acclaimed enamelers, Mrs. Nelly Richard, who worked with Stern to produce the dials of some of the most sought after Rolex watches to date.
Audemars Piguet 5369 ST
Estimate CHF8,000 - 12,000. Sold for CHF10,000. A rare 1972 Audemars Piguet stainless steel tonneau-shaped wristwatch with center seconds and mesh bracelet. Research tells us that like the iconic Royal Oak the present watch is the brainchild of designer extraordinaire Gerald Genta. Furthermore, the 2002 caliber used within is an extremely rare transitional caliber, made in only 200 pieces and used by Audemars Piguet in different references, thus making the present lot a rare and exclusive model.
By
Josh Shanks
,
Contributor
With each passing year, the fall auctions season continues to cause ripples on the global vintage watch market. Rare finds are unearthed and sold for...
By
Joël Pynson
,
Contributor
Chronographs from the 1950s and 1960s are currently among the most highly prized by collectors.
By
Audrey Humbert
,
Contributor
As we are all heading to Dubai to attend the Dubai Watch Week, an event that brings together worldwide watchlovers should they be watchmakers, collectors,...