Vintagemania – Chronographs for Collectors: in praise of diversity
Chronographs from the 1950s and 1960s are currently among the most highly prized by collectors.
World leaders such as Omega Speedmasters, Breitling Navitimers, Rolex Daytonas and Heuer Carreras are frantically sought after and subject to intense speculation. Yet, the history of Swiss chronographs is not limited to these few models: on the contrary, it offers a surprising diversity for those who are curious enough to carry out some research.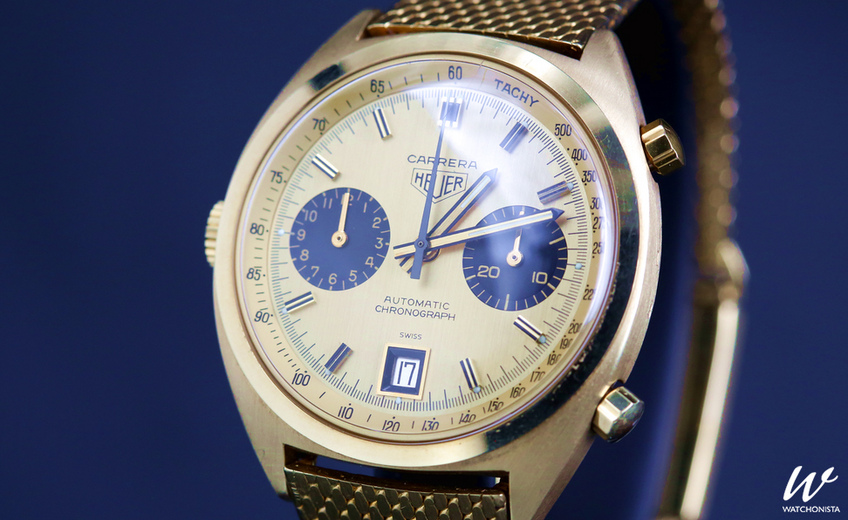 Heuer Carrera Chronograph Ref. 1158
Vintage» chronographs have everything to delight lovers of antique watches: a strong design, a technical as well as statutory look, and comfortable dimensions (nowadays very fashionable). Furthermore, as they were manufactured in large quantities on the basis of standardised movements, they are easy to repair. All the ingredients of a global, planetary success! Chronograph-makers still in business have perfectly grasped the situation and keep drawing into their archives to resurrect old models reminiscent of their heyday.
New paths of knowledge
In the 21st century, the quantity of information available to any human with a connected keyboard is virtually immeasurable. This information, however, is horizontal and highly redundant; data is often formatted by shrewd marketing services, relayed from site to site, from blog to blog: hence, gross errors or historical distortions become intangible truths and are firmly rooted in social networks but barely in our neurons, owing to the cloud. Such forms of media reverberation only benefit a few «selected » brands and very seldom antiquated models, for lack of active lobbyists.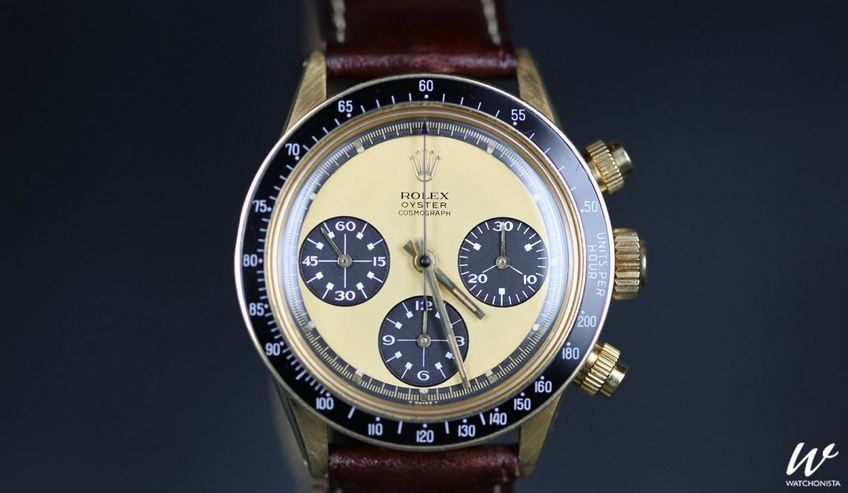 Rolex Daytona Paul Newman Ref. 6263 Lemon dial
In this horizontal ocean, enlightened amateurs have created wells of knowledge: expert sites, specialised in one brand or even a single model. According to Marco Richon when he evokes different versions of the Omega Speedmaster, this is quite a painstaking task, but it helps identify hundreds of different versions of dials, needles, bezels, boxes and bracelets. A wealth of verified data are cross-checked with multiple sources. However, while fans may find the model of their dreams, they stand to pay a price: a limited vision of the watch-making world. And an unexpected risk...
From hyperspecialisation à l'hyperspeculation
If a watch model, particularly a chronograph, has been produced in large quantities – which is the case with the "top four" Navitimer, Daytona, Carrera, Speedmaster – the availability of many versions implies that some will be scarce. A number of sellers use such minor differences as a pretext to charge exorbitant prices for models that are identical except for a few details. This hyperspecialisation has also generated an overall surge in prices. Such «mythical» chronographs have left the «small» collector's market and become speculative objects, with an unavoidable dark side: counterfeiting. Whereas twenty years ago, you could still purchase an antique chronograph with full confidence, those care-free times have passed. You are strongly advised to identify precisely all the features and details of the watch you wish to acquire. And also, perhaps, to ask yourself a common sense question : what could/should be the price of an item, however elegant and desirable it may be, that is mass-produced industrially in thousands of copies? One solution might be to think outside the box and consider all those strange old forgotten chronographs on the market: they are abundant but too often neglected because the name on the dial doesn't ring a bell or the use of their pushers seems mysterious… Why be afraid of such a rich history?
(Re)discovering a world
The history of the watchmaking world in the 20th century is indeed rich and complex: watches switched from pocket items to wrist ornaments, they became watertight, anti-magnetic, automatic, chronometric and… democratic. But this history has still not been written. Rigour and, above all, a lot of patience are of the essence if you wish to delve into the literature, to track company stories, new model presentations, corporate name changes, successes at national and international exhibits – and all the events punctuating the turbulent itineraries of famous or forgotten watchmakers.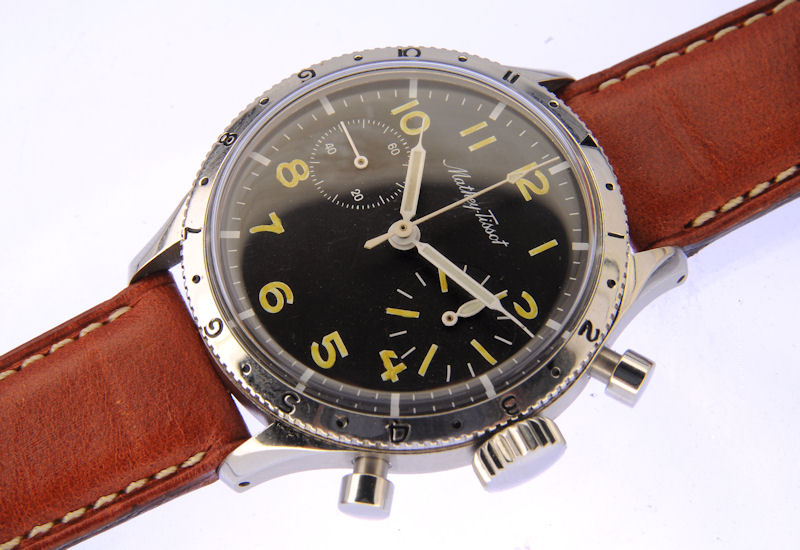 Mathey-Tissot Type 20 chronograph
Thus, you realize that the wrist chronograph already existed in 1909, that Venus chose a superb regulator dial in 1935, that Bovet invented the split-second hand (« rattrapante ») available to all the following year, that Geneva Sport commercialised a chronograph for ladies in 1937, that Movado invented the modular caliber with the help of Victorin Piguet's sons in 1938, that Angelus was the first to display a date set on its chronographs in 1942, that Navitimer almost didn't exist, that Mathey-Tissot produced the finest type-20 chronographs, that surprising models with no pusher could be found in 1955, that El Primero was created by Zenith but also by Movado, and that the first automatic chronograph with digital display hit the market in 1973. These watches, which have beautiful stories to tell, are often easy to find and affordable. All that is needed is a love for beautiful watches and an ounce of curiosity.
Joël Pynson and Sébastien Chaulmontet are the authors of Chronographes de Collection («Chronographs for Collectors») published by Time To Tell. The book is available on the site time2tell.com
Discover the dedicated page Vintagemania by Europa Star on Watchonista
By
Marco Gabella
,
Chairman & Executive Publisher
Everything beautiful is expensive': such could be the slogan for the current collector watch market. But beyond the record prices for exceptional lots at...
By
Pierre Maillard
,
Editor in chief Europastar
An interview with two young collectors
By
Pierre Maillard
,
Editor in chief Europastar
Interview with Juergen Delémont, manager of vintage watches at Beyer Chronométrie Zürich.