A mindblowing 11 million Swiss francs for the now world most expensive wristwatch
As we are all heading to Dubai to attend the Dubai Watch Week, an event that brings together worldwide watchlovers should they be watchmakers, collectors, journalists or afficionados for a moment of knowledge sharing the memory of the recent auctions is still fresh in mind.
As foreseen, it was horological madness that happened again under Mr Bacs gavel. Just like for any of these long expected events, the atmosphere was electric. The even stronger attendance to the sale came as another sign that a new milestone in the history of watch auctions was about to be written.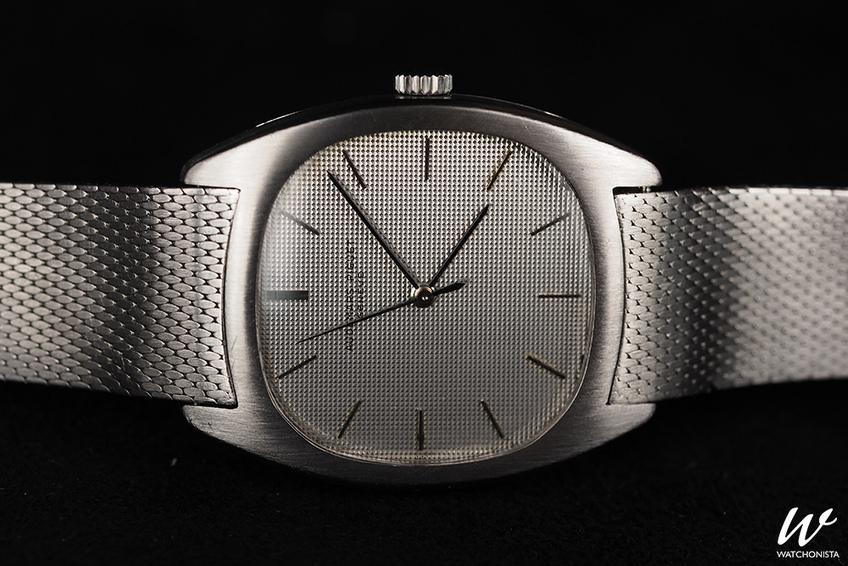 Audemars Piguet Ref. 5369 ST (lot 104) - Phillips Auction
After a nice mise-en-bouche of several lots of the highest quality exquisitely directed by Aurel Bacs and that sold beyond high estimate, lot 38 finally came up to the rostrum. No less than seven bidders were recorded on this lot.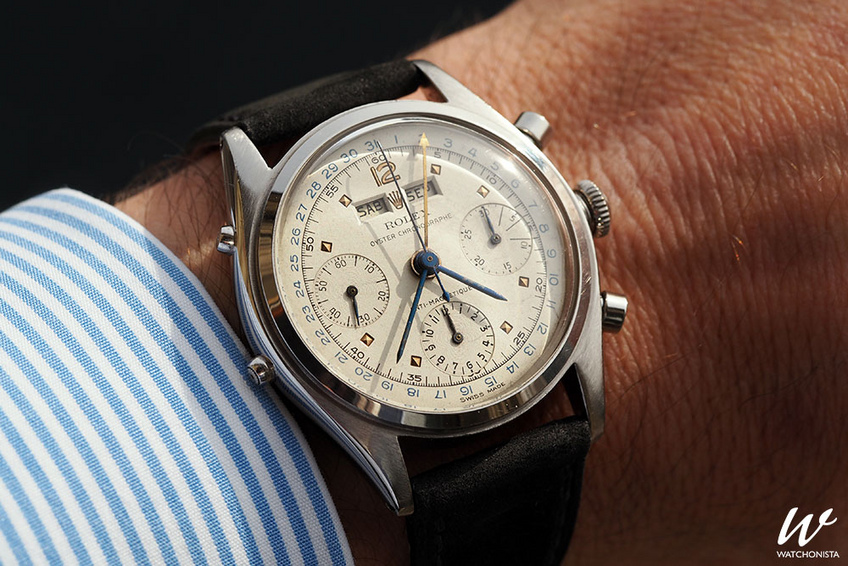 Rolex Ref. 4767 Chronograph (lot 171) - Phillips Auction
The Patek Philippe ref. 1518 in stainless steel was indeed the most expected timepiece of the entire auction season and as it always happens when a « once in a lifetime » opportunity appears at auction, collectors showed their strong support to the auctioneer as a thank you for digging out such an exciting piece.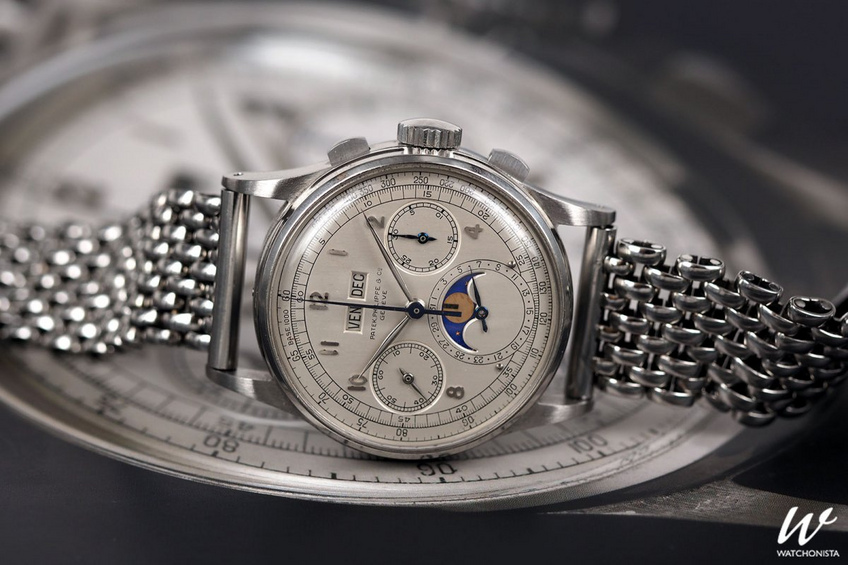 Patek Philippe Ref. 1518 stainless steel (lot 38) - Phillips Auction
After a strong bidding since the opening of the lot, two giants are left in the competition. Bidding at this level on a watch requires to think carefully before taking each further steps. The final and winning bid is set reaching a mindblowing but not surprising CHF 9.6 million, thus becoming the most expensive wristwatch in the world. From that moment, I would say that the auction season is over for most people and I am not even going to mention the total amount reached for each sale, as it is only a further emphasize to the difference between the level of service provided by each House and their dedicated Watch Department.
Rolex Ref. 1807 Sultanate of Oman (lot 112) - Phillips Auction
But let's forget about the total figures for a moment and focus on some highlights as there were some incredible timepieces offered over the week-end that are worth to spend some time on, starting with the Audemars Piguet platinum minute repeater with bracelet that appears to be a unique piece and that sold at CHF 379'500 (including premium).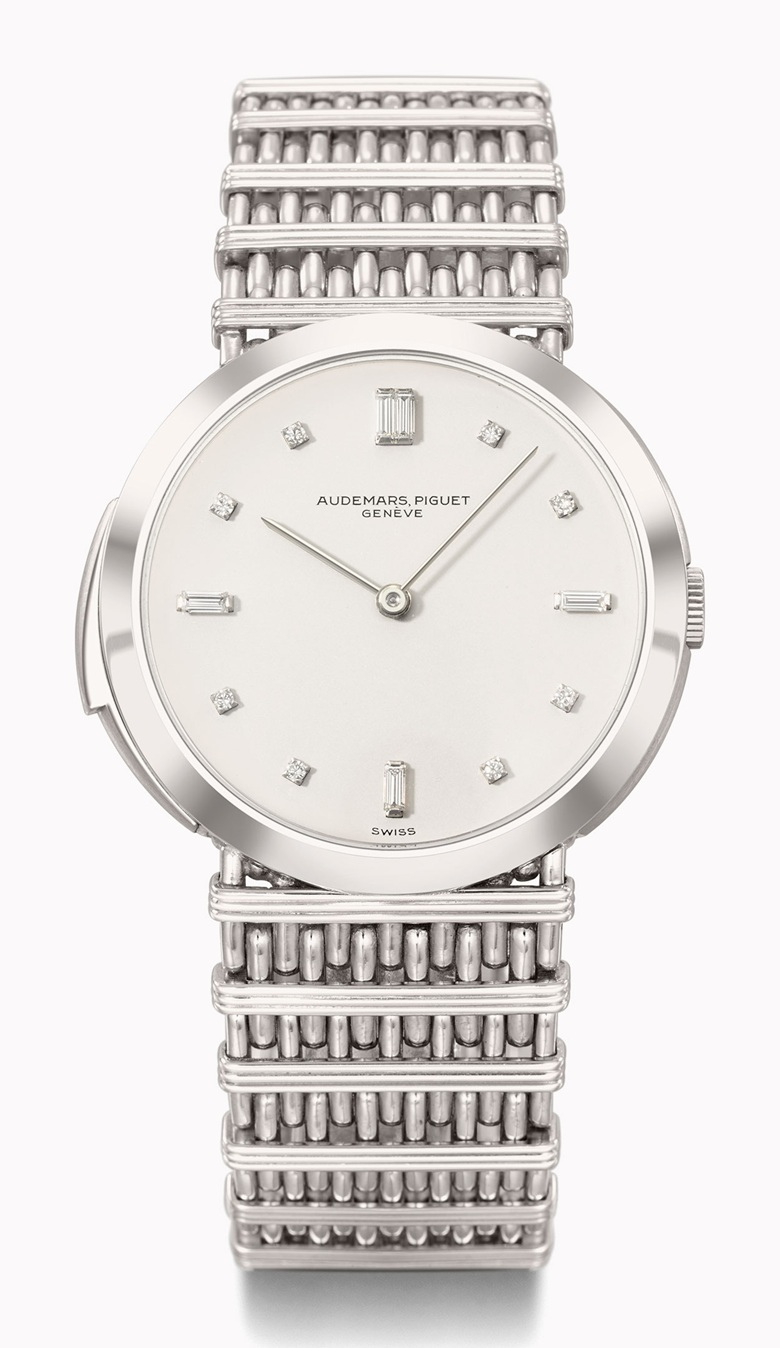 Audemars Piguet Minute Repeater - Christie's Auction
Indeed, the connoisseur's timepieces received a very strong interest over this extended weekend. Also sold at Christie's, the exceptional Ilbery enamel duplex watch fetched three times the high estimate whereas the Patek Philippe with an enamel scene by Suzanne Rohr achieved CHF 307'500 (including premium).
With a market that is getting always more educated, auction houses are being challenged like never before and they have to raise their own standards and filter only the best quality in terms of rarity, provenance and from a technical point of view in order to keep on providing the level of service that is expected by a demanding market.
The results
Phillips, 12-13 November 2016, Geneva
Total of the sale, including premium: CHF 27'513'625.—
https://www.phillips.com/press/release/Phillips,-The-World%E2%80%99s-Leading-Watch-Auction-House,-Sets-New-World-Record-for-Highest-Result-Achieved
Christie's 14 November 2016, Geneva
Total of the sale, including premium: CHF 14'702'500.—
http://www.christies.com/rare-watches-including-nautilus-26329.aspx?saletitle=

Antiquorum, 14 November 2016, Geneva
Total of the sale, including premium: CHF 5'313'520.—
http://www.antiquorum.com/press-releases/patek-philippe-130-louis-berthoud-no-35-rolex-6238-girard-perregaux-99060/

Sotheby's 15 November 2016, Geneva
Total of the sale, including premium: CHF 7'088'750.—
http://www.sothebys.com/en/auctions/2016/important-watches-ge1604.html
Cover photo: Patek Philippe Ref. 1518 stainless steel (lot 38) - Phillips Auction