The new role of independent retailers in Asia: The Hour Glass
Until not long ago, watches were sold through independent retailers. Yet, the latter have had to modify their strategy and The Hour Glass (THG) is a perfect example of it.
Since 2000, the opening of brand-owned stores and the verticalization of distribution have become key to the market extension of Swiss watchmakers, particularly in Asia. Consequently, independent retailers have had to modify their strategy. The evolution of The Hour Glass (THG), based in Singapore, illustrates this perfectly. The evolution process of the company founded in 1979 by Henry Tay and Jannie Chan can be divided into three major phases.
Market extension and diversification
THG's first developmental period started with the opening of a multi-brand store in Singapore in 1979 and goes up to the Asian financial crisis of 1997. During that time, THG represented mostly Rolex in Singapore.
The brand's aim throughout this phase was to base the company's growth on geographically expanding its markets and diversifying its activities.
In the 1980s, THG opened new stores in downtown Singapore followed, in the decade to come, by Indonesia (1991), Thailand (1996) and Australia. By 1994, THG had a total of 20 points of sale, 11 of which were in Singapore. THG's shops sold luxury watches from a variety of brands. In line with its geographical extension plan, THG acquired the two Swiss watchmaking companies Daniel Roth and Gerald Genta, in 1994 and 1996 respectively. One of the main objectives behind this was to take control of their distribution channel outside Asia and hence establish itself as one of the world's leading watch retailers.
In addition, whilst initially THG specialized in selling watches in its own points of sale, the company started selling watches in South East Asia in 1990. To name but an example, it was the exclusive distributor of Christian Dior and Burberry in the region. At the same time, other than its activities in the watchmaking world, THG invested in Italian gastronomy in Singapore (1989 – but THG divested itself of that in 1995), perfume distribution in the United States (1990) and jewelry in Asia (1990). THG's goal was to be recognized as a diversified company in the luxury industry.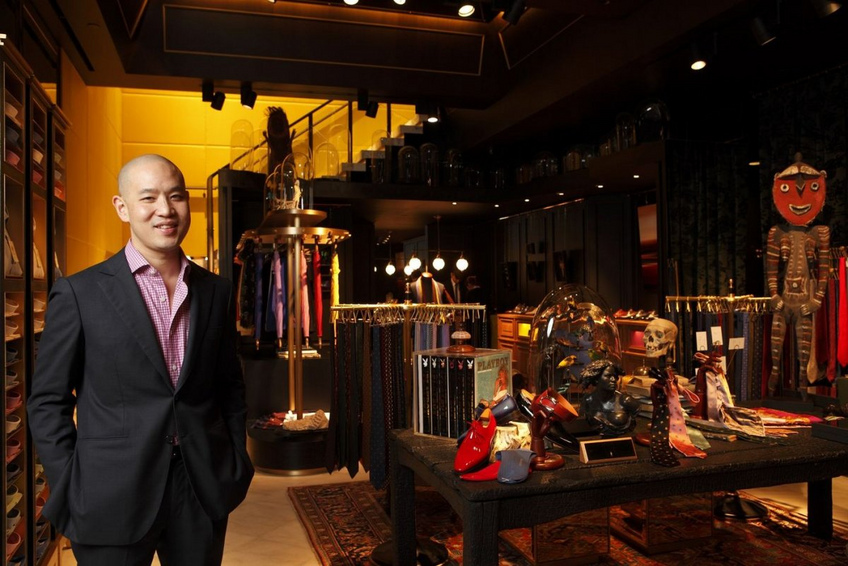 Michael Tay, Group Managing Director of the Hour Glass
Reorganization
THG's extension and diversification strategy was significantly profitable – its turnover increased almost tenfold between 1985 and 1996. However, the Asian crisis from 1997 to 1999 was a serious setback for the company and its turnover went from 434 million Singapore dollars (S$) in 1996 to 256 S$ million in 2003, while its profitability also fell.
Faced with these difficulties, THG had to reorganize its strategy and thus reverted to its original business. In 1999, the company gave up its distribution subsidiary in the United States and sold the two Swiss companies Daniel Roth and Gerald Genta to Bulgari. Two years later, it stopped distributing perfume and closed the watchmaking stores that were in deficit.
Back to the original business and two new services
From 2003, THG focused again on watch retailing in Asia and came forward with two types of new services for Swiss watch manufacturers. The first was the management of single-brand stores, primarily for independent companies such as Chopard, Parmigiani, Patek Philippe and Ulysse Nardin. Since they have not verticalized their distribution, access to points of sale is a matter of increasing importance for these companies. THG provides them with single-brand stores even though they do not own the stores.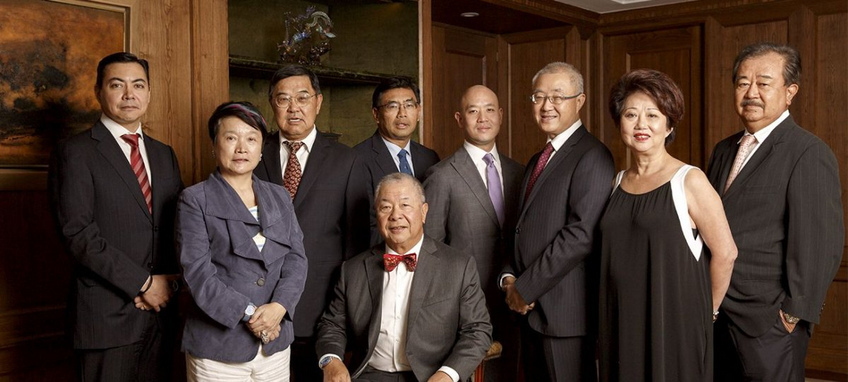 The Hour Glass, Board of Directors
It should also be noted that THG occasionally offers its services to leading groups but they have a quite unstable relation. For example, in 2011, THG lost the contract it had obtained for four Montblanc stores because Richemont decided to reinforce its direct control on the sales of said brand's watches.
The other service THG offers to Swiss watchmakers is access to particular multi-brand stores that focus on traditional Swiss watchmaking, for example, the exhibition of old tools and workbenches. Whilst the thematic shops L'Atelier and Malmaison in Singapore represent the luxury brands of the leading groups, such as Breguet and Hublot, they also provide points of sale for independent watchmakers such as MB&F and Urwerk, thus giving them easy access to Asian markets.
Returning to its original business has proven to be a highly profitable strategy for THG. The company's turnover went from 320 S$ million in 2004 to 683 million in 2014, with its operational profit continuously increasing (9.9% in 2014). The retailer is today the privileged partner of several Swiss watchmaking brands in South East Asia.
By
Pierre-Yves Donzé
,
Historian
Since the late 1990s, the Swatch Group, Richemont and LVMH have made huge investments in their distribution channels in Asia. Here we focus on their...