GPHG, the Oscars-style celebration of watchmaking excellence
This Thursday November 10th 2016, The winners of the Grand Prix de Genève made their mark on the stage of Geneva's Théâtre du Léman. The public prize goes to Czapek, l'Aiguille d'Or to Ferdinand Berthoud and the prize Revival to TAG Heuer for their Monza…
Karl-Friedrich Scheufele (President of Chronométrie Ferdinand Berthoud, laureate of the Grand Prix de l'Aiguille d'Or)
To see the tears forming in a watchmaker's eyes is to understand the reason of being behind the Grand Prix d'Horlogerie, alias GPHG to use the sector's jargon. It is also to be aware that behind the footlights, the diplomatic niceties and flamboyant gestures, there are often solitary human beings, humble in the face of their heritage, yet improving and surpassing their inherited skills. Nimble-fingered craftsmen with magical hands, men of limitless patience and wilful determination. I'm always surprised to see the way such displays of humanity can provide an equal match to all the conventional marketing rhetoric. They play for time, but the inclusion of a plethora of independent brands in the 2016 selection, some with their own designers, meant that the podium saw some truly genuine watchmaking values. Values that might benefit all, including the big names.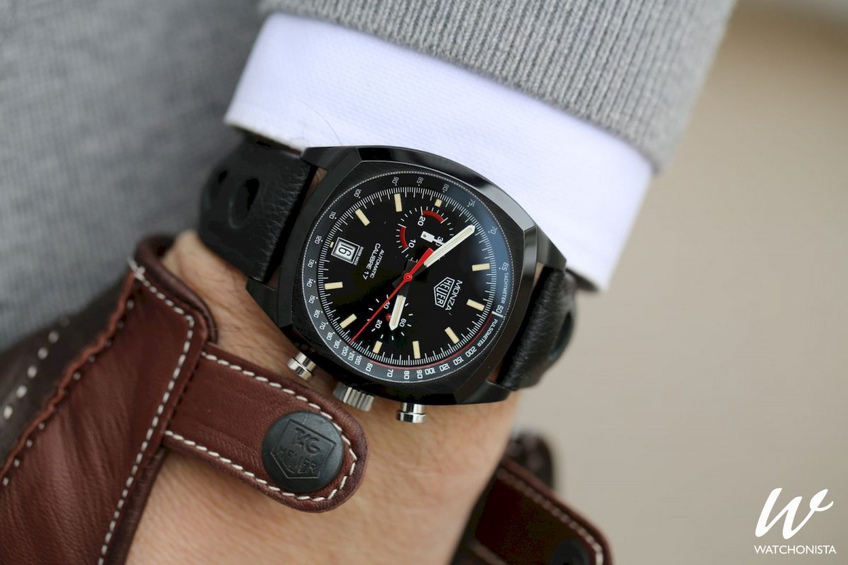 TAG Heuer Monza - "Revival" 2016 Watch Prize
The late Mr. Georges Daniel, for the Special Prize of the Jury
After being moved to tears in past years by the emotions of Antoine Preziuso and his son, or charmed by the timid antics of Kari Voutilainen, we watch as it is now the turn of the Grönefeld brothers, so sincerely happy to be climbing onto the podium to tug at our heartstrings, so emotional was their speech, so heartfelt their gratitude for the industry's recognition.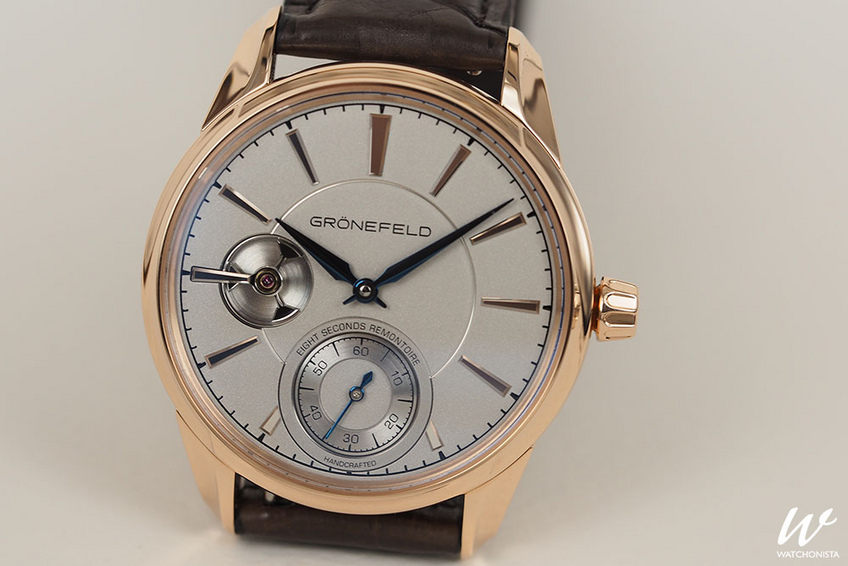 Grönefeld 1941 Remontoire - Men Watch Prize
Happily, it wasn't all about emotions tonight; that would have been too overwhelming. There were also a few serious moments, such as the politicians' speeches. Unlike the humble watchmakers, who are after all craftsmen ennobled by their market, the politicians increasingly present at the ceremony need to hear and deliver a bit of rhetoric. They were therefore given the chance to indulge in their fair share of speechifying. The man responsible for achieving this official presence, which even extends to the top of Switzerland's governing pyramid, including a few Swiss Federal Councillors and even the President of Switzerland, is Carlo Lamprecht, President of the organising foundation and former Minister of the Economy in Geneva. The likes of Pierre Maudet Minister of the Economy in Geneva, and even Guillaume Barazzone, young Mayor of Geneva were thus able to make themselves heard, albeit sometimes interrupted and heckled by a particularly dynamic presentation duo. For invited back on stage were the eclectic author, Frédéric Beigbeder , in especially humorous form, and his sidekick, Gaspard Proust, the immaculate introvert.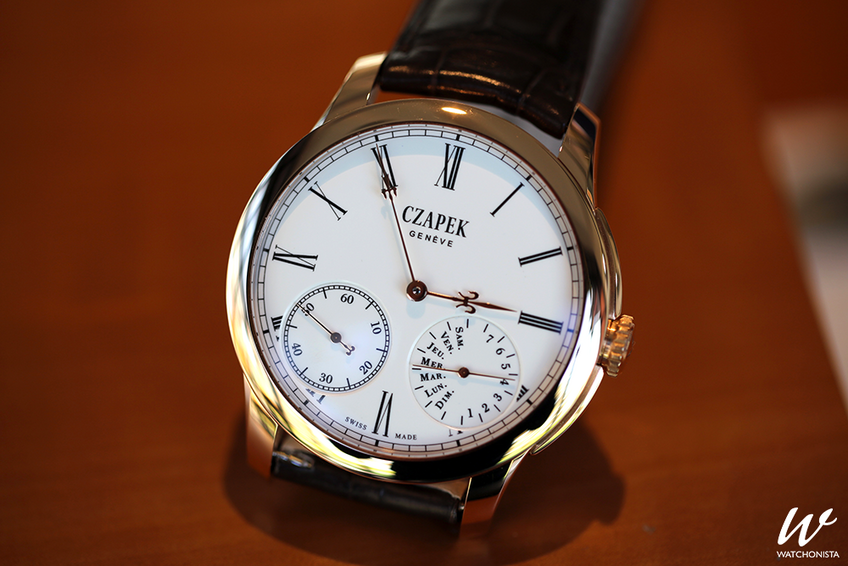 Czapek 33bis Quai des Bergues - Public Prize
Watches that speak for themselves
For anyone suspecting that the final results (see complete list of winners) reflect an uncannily happy balance, or those looking for signs of a kind of Swiss-style compromise with a horological flavour, it is worth remembering that the 30 or so members of the Jury participated in a secret ballot, in other words they had no knowledge of their colleagues' votes, nor any inkling of the final results. Needless to say, the pieces spoke for themselves, with all due respect to anyone scouring the list for clues in geographical provenance, or equal numbers between large and small watchmakers. But the stage was the arena for democracy, jurors included.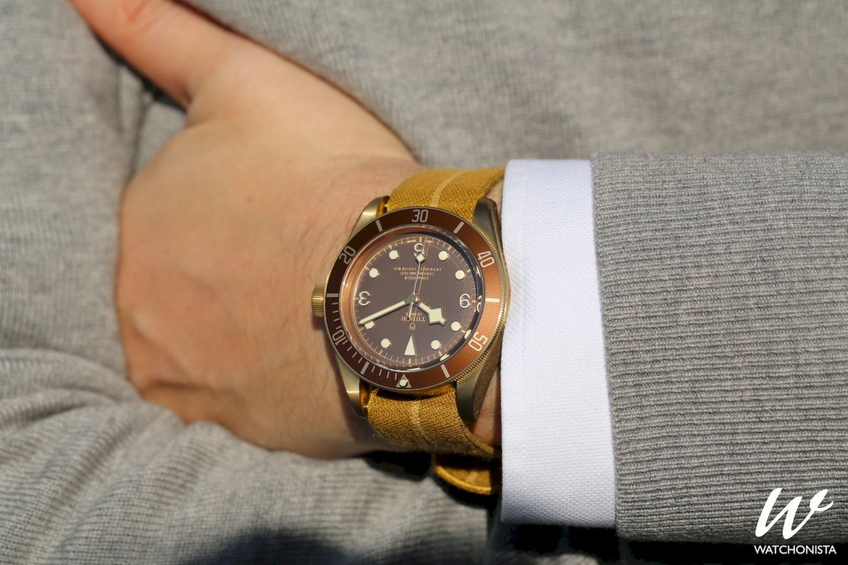 TUDOR Black Bay Bronze - "Petite Aiguille" Prize
Once again, the evening lived up to its promise, not just for Geneva's celebrities, out in force for the evening, but also in international terms with real time coverage of the event on the web, and local TV station, Léman Bleu, airing the proceedings on a continuous loop with our co-founder, Marco Gabella in the hot seat. Once again the quality of the pieces being presented was palpable, showing there is no shortage of innovation and creativity in the sector, despite these difficult times.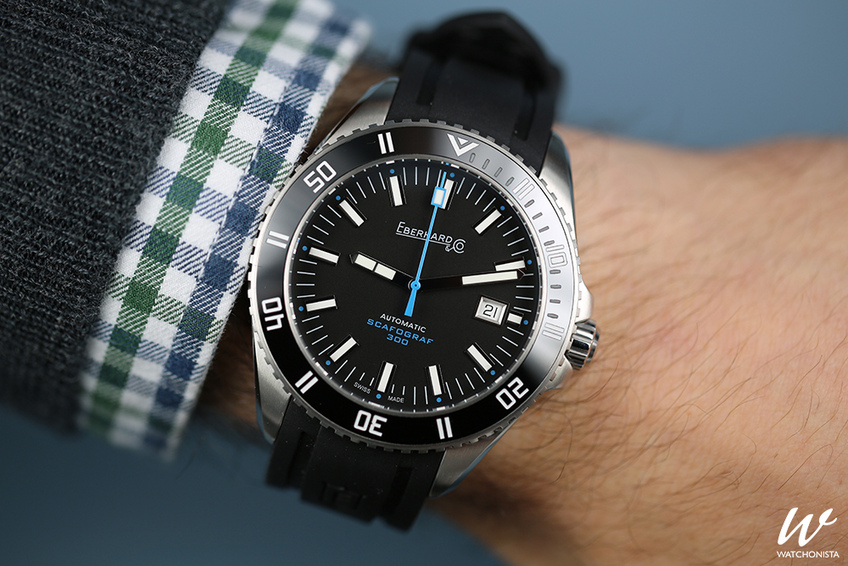 Eberhard & Co. Scafograph 300 - Sport Watch Prize
Attendance by members of the general public, however, was down by nearly 250 compared to 2015. And as the usual venue of Geneva's Grand Théâtre being closed for works and refurbishments, the Théâtre du Léman reception room had the happy task of hosting the event, despite its smaller reception capacity….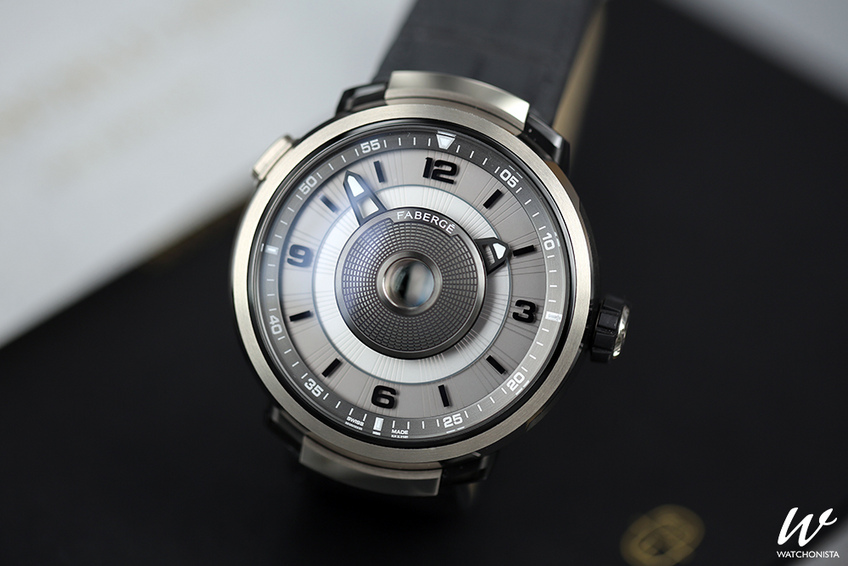 Fabergé Visionnaire DTZ - Travel Time Watch Prize
2016 PRIZE LIST:
"Aiguille d'Or" Grand Prix: Ferdinand Berthoud, Chronomètre Ferdinand Berthoud FB 1
Ladies' Watch Prize: Piaget, Limelight Gala Milanese Bracelet
Ladies' High-Mech Prize: Girard-Perregaux, Cat's Eye Tourbillon with Gold Bridge
Men's Watch Prize: Grönefeld, 1941 Remontoire
Chronograph Watch Prize: Montblanc, 1858 Chronograph Tachymeter Limited Edition
Tourbillon Watch Prize: Girard-Perregaux, La Esmeralda Tourbillon
Calendar Watch Prize: MB&F, Legacy Machine Perpetual
Travel Time Watch Prize: Fabergé, Fabergé Visionnaire DTZ
Mechanical Exception Prize: Audemars Piguet, Royal Oak Concept Supersonnerie
"Petite Aiguille" Prize: Tudor, Heritage Black Bay Bronze
Sports Watch Prize: Eberhard & Co, Scafograf 300
Jewellery Watch Prize: Chanel, Secret Watch "Signature Grenat"
Artistic Crafts Watch Prize: Piaget, Protocole XXL "Secrets & Lights" Venice Micro-Mosaic
"Revival" Watch Prize: TAG Heuer, Heuer Monza Chronographe
Special Jury Prize: The George Daniels Educational Trust
The public, which cast its votes on the Internet and at the various international exhibitions, chose to award the Public Prize to: Czapek Genève, 33 bis Quai des Bergues
GPHG 2016 on Watchonista
Between 15 and 19 November 2016, watchmaking excellence is heading over to Dubai. For one whole week, the focus will be on sharing expertise and knowledge....
By
Joel Grandjean
,
Editor-in-Chief
If you ask me, there's nothing wrong with asking a non-insider to present the Geneva Watchmaking Grand Prix. Beigbeder is an author and omnipresent fixture...