Donations are key to the survival of museums
The "Musée International d'Horlogerie" (MIH), based in La Chaux-de-Fonds, is arguably (and some do argue it isn't) the most important watchmaking museum in the world. Les Ambassadeurs were not mistaken when it recently made a donation to the museum.
In Régis Huguenin, the museum's curator, words: "Every donation matters and there is no such thing as a 'small gift'. We appreciate all gifts as without them, we would not be able to carry out our work".
On the fine morning of September 30, 2015, the MIH in the watchmaking metropolis was in for a pleasant surprise. And it was not because of the bright sunshine which made the autumnal colors in the tress vibrate, but because retailer Les Ambassadeurs made a donation to the museum. Philippe Meyer, Head of Marketing & Communication at "Les Ambassadeurs" answered some questions in the museum's "small theater" amidst pendulums and watches, witness to mankind's genius in mastering time measuring.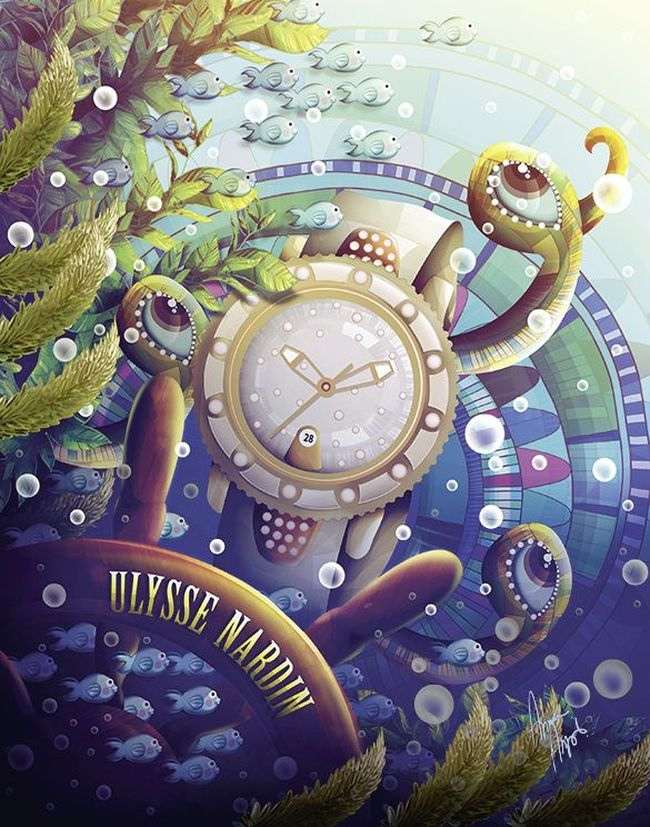 Anna Anjos, the brazilian artist created a painting on Ulysse Nardin
50 years calls for celebration
In 2014, Les Ambassadeurs celebrated the 50th anniversary of its foundation and of the inauguration of its first store in Geneva in 1964. Later, the brand would also open stores in Saint-Moritz, Lugano and Zurich and it will soon open a new store in Lucerne. To commemorate their fifty years of history, Les Ambassadeurs decided that, rather than placing a statue in the garden, they would make a donation to the Museum. And they also wanted to do something unique. Then, together with Sotheby's, we organized an auction sale where brands were able to acquire the paintings dedicated to them. It was also the occasion for our own customers to buy the paintings they liked. This sale brought us a total of CHF 30,000 that I am today pleased to officially donate to the MIH.
Originality and creativity
An enthusiastic Philippe Meyer, explained the reasons behind this: "It was very important for us to do something for the watchmaking industry, the one that provides our livelihood. We looked for it and finally found it in the magazine that we publish twice a year. Some time ago, we contacted four artists and asked them to create a portfolio in which they expressed their vision of the watchmaking industry. Hence, Brazilian Anna Anjas, American Bruce Emmet, Swiss David Curchod and Spanish Manuel Rebolo got down to work and painted a total of 50 paintings.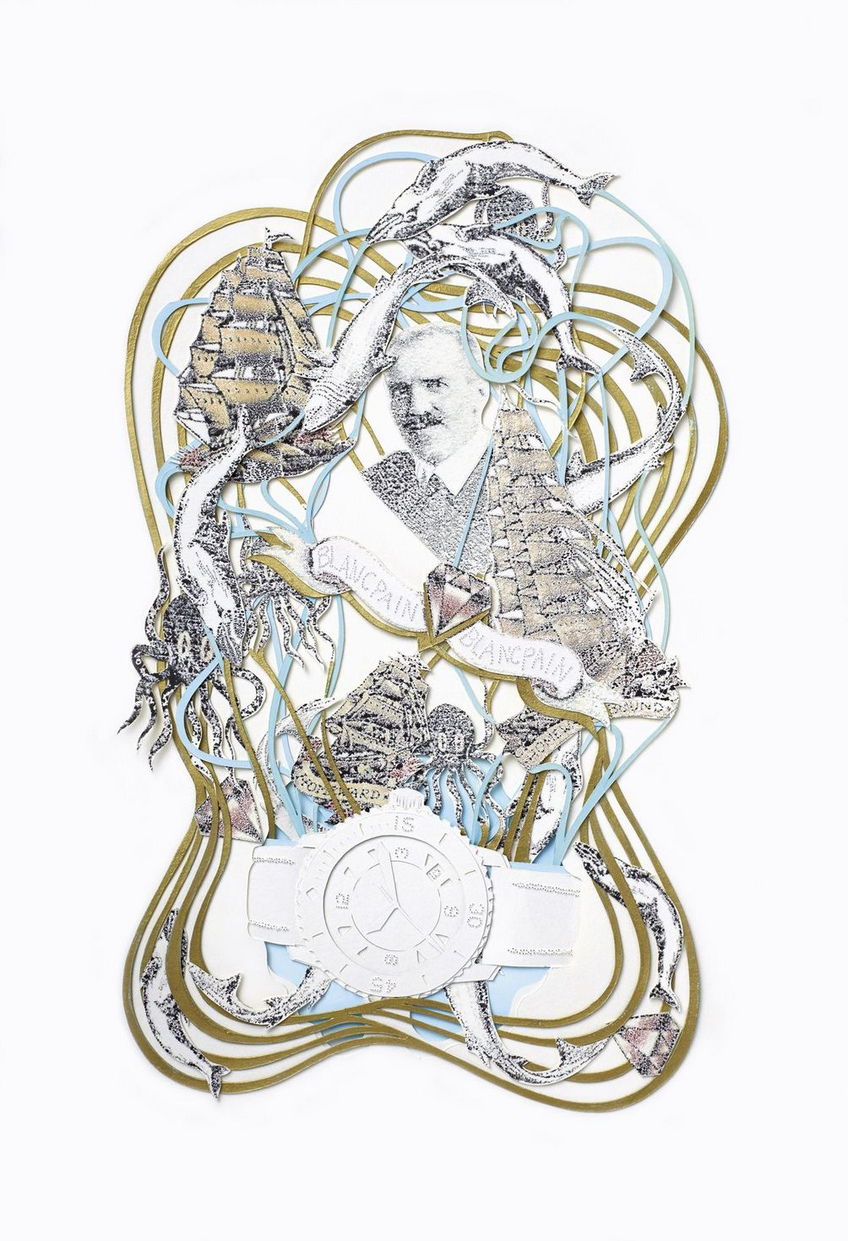 The Swiss artist David Curchod has chosen Blancpain for his painting
A simple "thank you" is not always enough
Régis Huguenin, curator of the museum highlighted: "A simple "thank you" is not always enough and it is important to know what lies behind it. I would thus like to draw attention to the fact that what Les Ambassadeurs did was to elicit creativity. And I am particularly happy that they took this initiative in 2014 - the year they celebrated their 50th anniversary - as it coincided with the 40th anniversary of the establishment of our museum in its current building that has not aged at all. It felt like they appreciated our work when they sold paintings to help us. Thus, the MIH is today both an actor and a partner for watchmaking. To some extent, we evolve in a lively sphere. This donation will enable us to keep our creative approach as it will contribute to support our publication series for the general public.
We have really missed doing that. Of course, we have published books as well as a catalogue but they are too large and thus not really accessible to a larger audience. These publications - the first of which will be available in 2016 and dedicated to watchmaking - will be written in a simple language and will be published in pocket format. The next publications will focus on the museum's other pieces from different fields.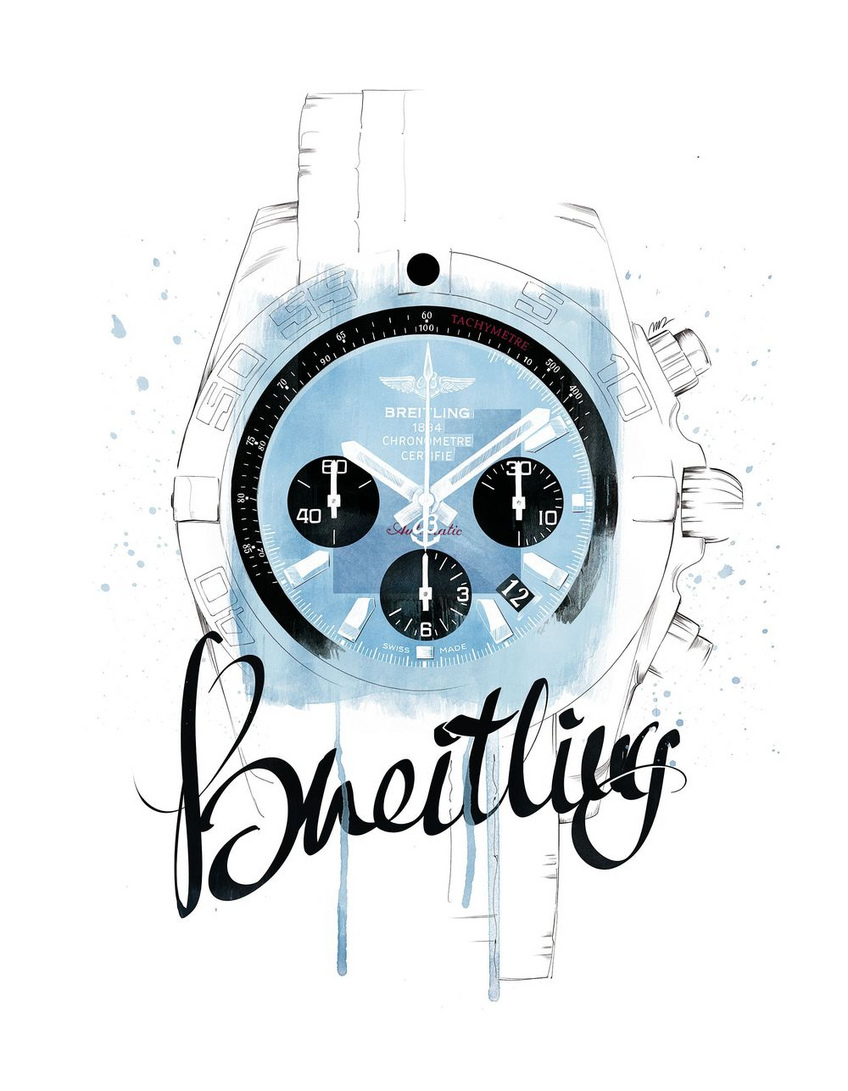 Breitling for the Spanish artist, Manuel Rebollo
Different types of donations
Huguenin thus obtained what he needed as this donation enabled him to continue the museum's development policy. Incidentally, he specified that these donations are essential for the institution's survival, if not in terms of its operation (which is assumed by La Chaux-de-Fonds), then definitely for what concerns acquiring and enriching collections. He also pointed out that most donations usually come from the "Société des amis du Musée" foundation, which gives a certain amount of money for acquisitions every year. This money comes from donations but also from the generosity of the members of the "Société des Amis".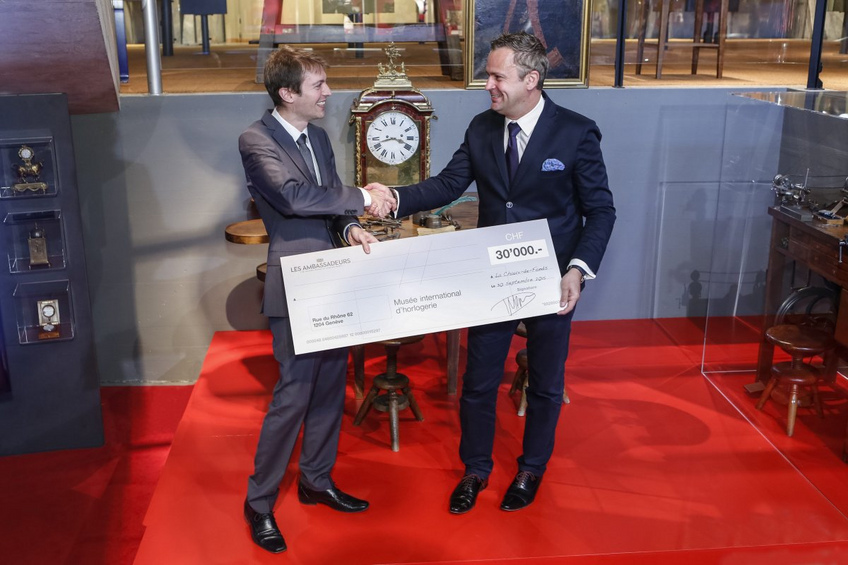 Regis Huguenin receives the cheque from Philippe Meyer
The donation from Les Ambassadeurs does not fit into this category, though. It will not be used to add more pieces to the existing collections. The museum will instead invest in more communication with interested people and visitors both from the area and from elsewhere.
Object donations are also very important. It can be a simple watch with no monetary value whatsoever but which is very interesting as it features a special technique or assembly, or is part of a precise social and economic context. Or it can be a unique piece worth hundreds of thousands of Swiss francs. Lastly, the Museum also receives donations meant for one of its spaces that require a particular lay out.
http://www.chaux-de-fonds.ch/musees/mih/
www.lesambassadeurs.ch