A tribute to Walter Lange: bringing the past back to life
The SIHH had just begun when the watchmaking world learned about the unexpected loss of the man who had risen from the ashes thanks to A. Lange & Söhne. We pay tribute to his determination and perseverance. "Thank you, Mr. Lange!"
It was January 17, 2017, the day after the Salon International de la Haute Horlogerie (SIHH) opened in Geneva. 92-year old Walter Lange turned out to be scheduled to meet the "Grand Horloger" – as Voltaire, the famous philosopher of the Enlightenment and watchmaking enthusiast, used to refer to it. He was also due to join Günter Blümlein, his friend (deceased in 2001) with whose help he revived A. Lange & Söhne after the fall of the Berlin Wall. (Read our tribute to Günter Blümlein)
For those who didn't have the honor of knowing him, the great grandson of the brand's founder Ferdinand Adolph Lange led an exciting life. He undertook the revival of the family business at the age of 66 after a successful career.
His objective was to restart the company of his ancestors. Initially founded in Glashütte (Saxony) in 1845, it served German watchmaking until the end of World War II. It stopped its production just in the wake of the Cold War, after Germany had been divided. The hiatus lasted over forty years.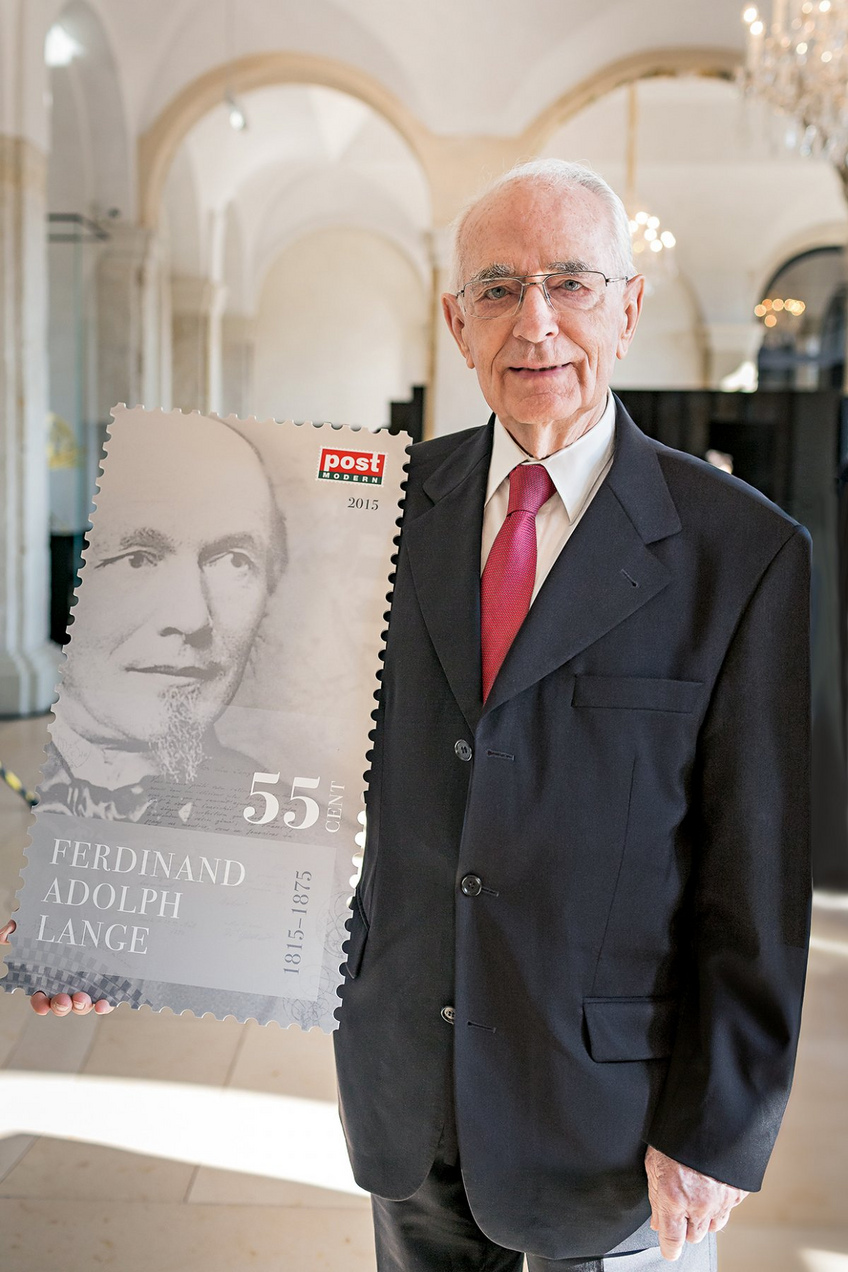 Walter Lange with the stamp in hommage of Ferdinand Adolph Lange
Reuniting and refbuilding
In 1990, Walter Lange, his friend Günter Blümlein and a few engineers set out to get the company of the Lange's great grandfather up and running again. The quite-crazy idea was to relaunch a watchmaking manufacture in Glashütte. Its production was a blend of necessary elements from traditional watchmaking and contemporary touches, and followed standards that resolutely allowed the young brand to compete with leading Swiss brands, as it had done in the past.
Their rules were quickly defined around highly specific aesthetic and technical codes that were inspired by the brand's old pieces.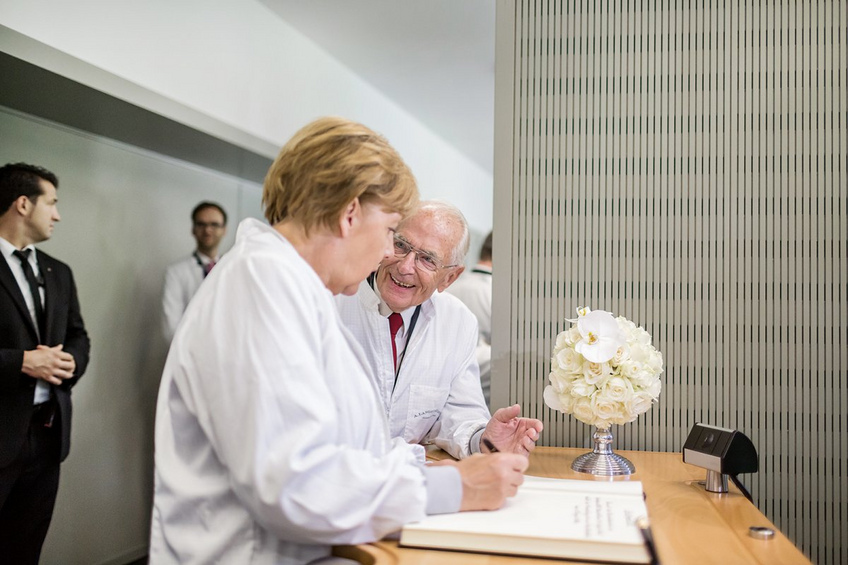 German Chancelor, Angela Merkel, to inaugurate new Lange building with Walter Lange
Once the technical structure was set, they focused on designing a case that they wanted to represent A. Lange & Söhne watches in the late 20th century.
An example of traditional but nonetheless resolutely authentic luxury, the Lange 1 is the piece that laid the foundations of the Maison established in the Ore Mountains, in Glashütte, just a few miles off Dresden. With a distinctive feel for design, Walter Lange helped rebuild and develop the family business with uncompromising choices and constant hard work.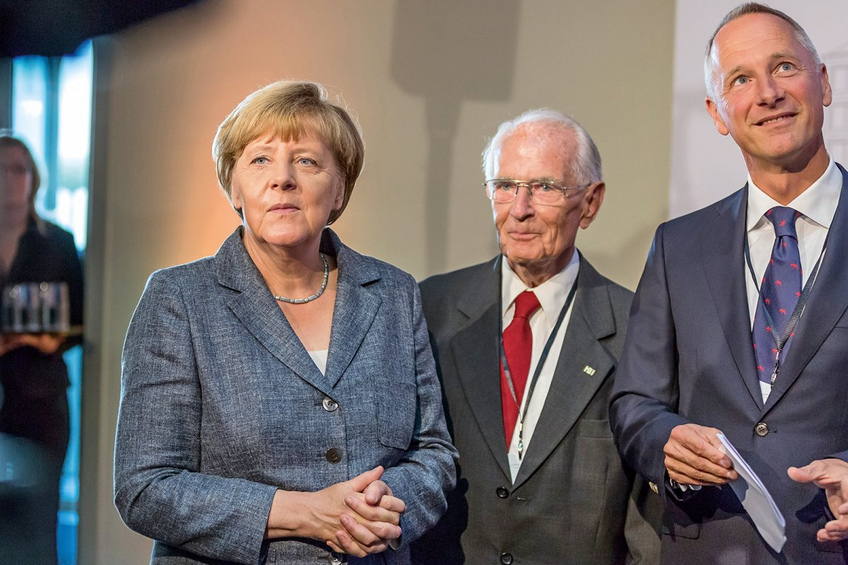 German Chancelor, Angela Merkel, to inaugurate new Lange building with Walter Lange and Saxony's Prime Minister Stanislaw Tillich
Lange lived to see the manufacture that he helped put back on track become one of the best and most exclusive success stories of refined timepieces. He continued to contribute to the brand, which now counts 770 employees and five watch collections, as ambassador and consultant. Owing to his enthusiasm, courage and critical mind, the company has turned its past into its best asset for a brilliant future. Lange may no longer be with us but his spirit and vision remain omnipresent at the brand. The same values are in one way or another present in every creation of the brand's workshops, which would not exist today were it not for his determination and passion for watchmaking. Thank you for everything, Mr. Walter Lange!
By
Joel Grandjean
,
Editor-in-Chief
Fifteen years have already gone by since the master watchmaker left us. Winner of the Gaïa Prize in 1996, for which Watchonista is media partner, he made...
By
Vincent Daveau
,
Contributor
Founded in 1845 by Ferdinand Adolphe Lange in Glashütte, A. Lange & Söhne has built a reputation for its omnipresent excellence. Proof of this is...