There is no future without innovation!
With the slowdown of the overall business climate, brands' development strategies are becoming more and more important. Jean-Claude Biver, in charge of LVMH's watchmaking division explains how he leads the three brands entrusted to him.
With Hublot, Zenith and TAG Heuer, the group is present in three segments: middle, higher and luxury. As such it covers almost the whole watchmaking pyramid and is consequently compelled to deploy different strategies for each brand. Jean-Claude Biver has therefore worked out "the foundations of development". Here are his thoughts:
Jean-Claude Biver, on Hublot
"To start with Hublot, I will say that the message is very clear. The brand evolves in the luxury end with a disruptive attitude. The result? Innovation that breaks with the past. We also brought back the art of fusion, especially concerning the combination of antimagnetic materials. For example, we use flax fibber to make watch cases and it works out pretty well. When you work in the high end, it is essential to explore every path. Hence, we have people who bring in ideas and who, to some extent, play the king's fools.
At Hublot, there are four of us pushing towards those disruptive actions, where I made a point to stay. You know, Hublot does not repeat the past, it reinterprets it and that works perfectly. The evidence is, a few years ago, the brand had a turnover of 28 million and today it makes about 500 million. It also distributes its designs in 78 shops throughout the world and it has two manufactures that produce 25,000 Unico movements each year as well as 700 Tourbillons. Furthermore, the brand does not count on loans from shareholders, it doesn't have leasing or mortgages and has zero debt. Such a success illustrates the fruitful disruptive niche that we wanted. Yet, allow me to insist, disruptive does not mean non-compliant with tradition; it means reinterpretation!"
Zenith: eternity and legend
According to Jean-Claude Biver: "Zenith is a kind of monolith. It illustrates eternity in the watch's case. It is a legend that never dies, particularly thanks to the famous El Primero caliber, which beats at 5 hertz; i.e., it measures the tenth of a second. And in the three-hand range, we also have the Elite movement, which belongs to these timeless movements, as pictured by the ETA 2892. Zenith is also a real contest beast. A little look back on the brand's past will suffice to see that the brand has won thousands of chronometry contests. Zenith is a manufacturer which produces only mechanical watches and only in-house movements. For a long time, it has been perceived to be exclusively an engine supplier.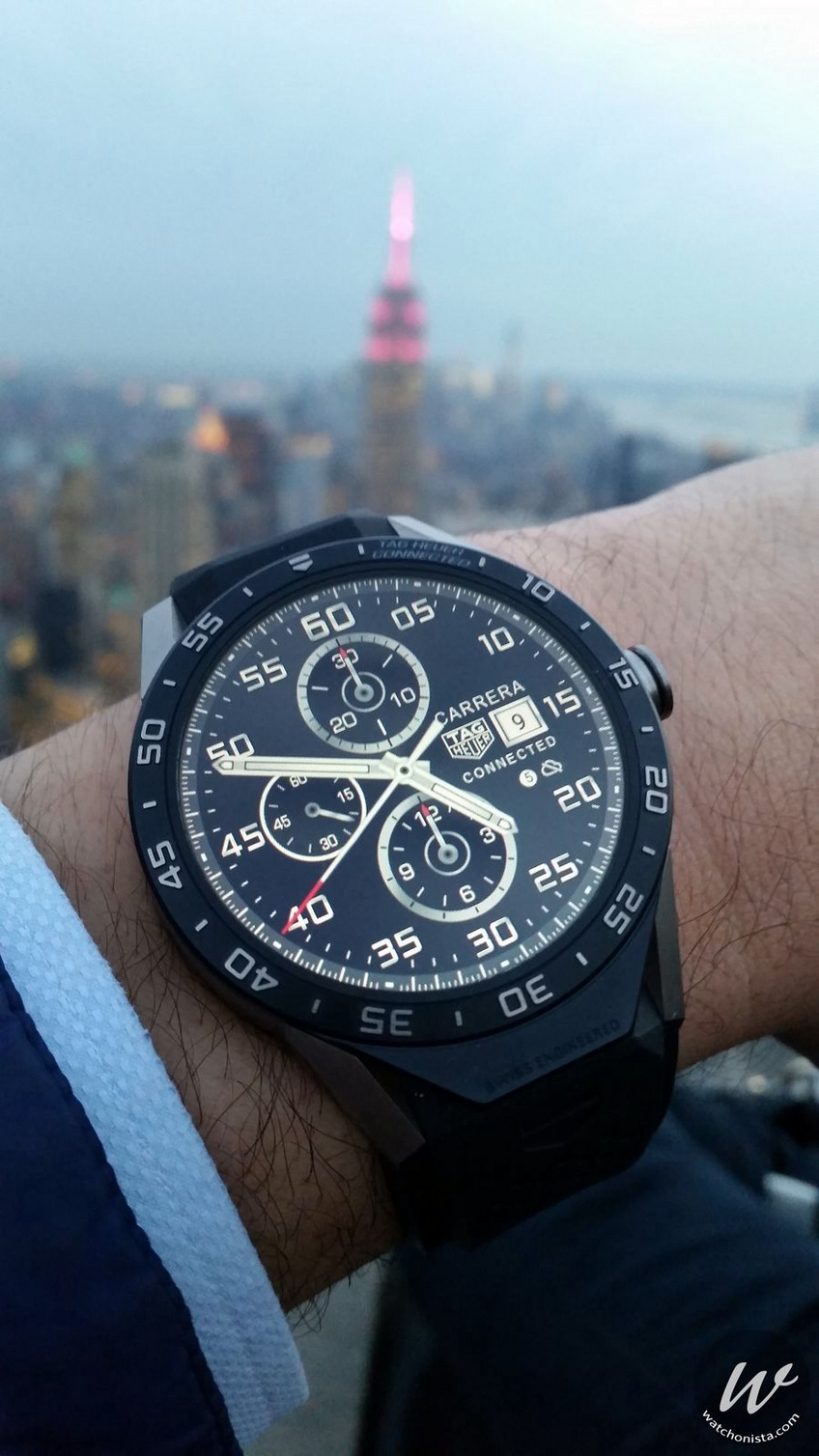 TAG Heuer Connected on the wrist
Today, we are repositioning the brand, providing connoisseurs of fine timepieces with attractive prices – CHF 6,000 or CHF 7,000, for example. Thus, nobody gets in anyone's way since, as the average price of Hublot is about CHF 23,000 while that of Zenith is CHF 6,000 or CHF 7,000 and TAG Heuer ranges between CHF 2,800 and CHF 3,000. Finally, we have, of course, complications at Zenith which are being the object of major interest on the market. This being said, Zenith is in full redeployment of its distinct identity. We thus still have work to do."
TAG Heuer or the mastery of affordable luxury
Jean-Claude Biver continues: "From the outset I have to congratulate TAG Heuer, which has become master of affordable luxury. The brand provides dreams and emotion and thus paves the way for Swiss watches. Always a benchmark for sports watches, TAG Heuer has always been at the forefront, particularly in the field of motorsport timekeeping. Today it continues its pioneering path through polytechnicians and mathematicians who graduate from top schools. They make a big effort in R&D because it is not enough to be at the forefront: one must win the medal. In other words, it is about being the best.»
Smartwatches
"Concerning smartwatches, our position in the watchmaking world asked for the production of timepieces for under 1,500 swiss francs. We can do it because it is well within our segment. And then we must occupy our land so as not to let others graze there! The TAG Heuer Connected has been released on November 9th and will be available from 150 retailers. This launch represents our commitment to fully enter into this technology where there are 3 giants – Intel, Google and TAG Heuer.
We have signed a partnership with Google to use Android OS and with Intel for the chipset. We are watchmakers, but we do not have resources that allow us to compete with Intel – $60bn in revenue each year – and Google some $62bn; that is to say, more than double the entire Swiss watch industry. That being said, we will also get into production as we are creating an assembly line of micro processors. It is also noteworthy that if Intel and Google have agreed to work with us, it is because we are part of the LVMH group – this has been of great help, because it is the largest luxury group in the world. And TAG Heuer is very well established in the US, which again played a part in their decision."
A tourbillon for CHF 14,900!

"If TAG Heuer operates in the scope of luxury accessible to everyone, it must offer several ranges of timepieces: from high end time pieces, to chronographs and three-hand quartz watches. But we have to be able to come up with attractive prices: if I sell a tourbillon at CHF 80'000, customers will look elsewhere. But if I offer one for CHF 14,900, as is the case since this year, with, in addition, a chronograph and all, I respond to the given mission consisting of providing an accessible luxury that creates dreams. That's the goal, isn't it?"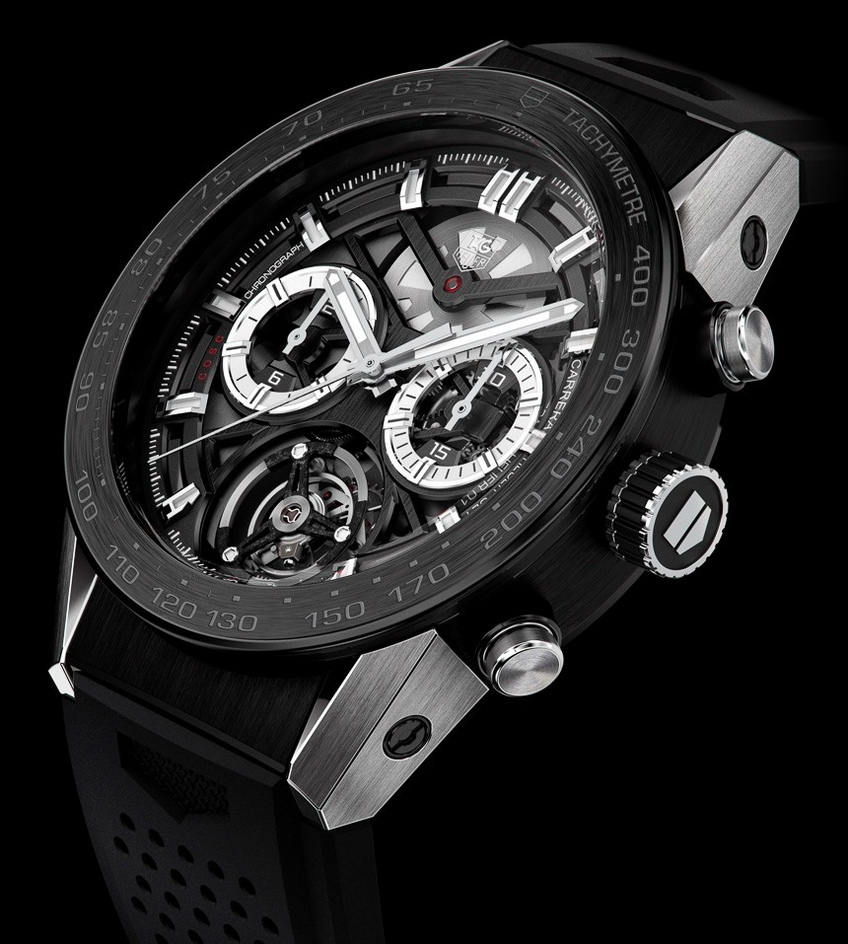 TAG Heuer Calibre Heuer 02 the future tourbillon of the brand for under 15.000CHF
By
Marco Cattaneo
,
Journalist
When my editor in chief requested that I do a hands-on test of a smartwatch for a few days, I immediately refused. No way!
By
Vincent Daveau
,
Contributor
November 9, noon, New York time. Jean-Claude Biver, CEO of TAG Heuer and President of the Watch Division at LVMH, unveiled the TAG Heuer Connected.