Davide Parmegiani launches app for vintage collectors
Today, Davide Parmegiani launched the Parmegiani App via the iTunes store (link). Davide has designed the app to be a showcase of his available inventory and past catalogs.
The app allows for direct interaction with Mr. Parmegiani and access to his vast inventory. I particularly like the ability to view Davide's past catalogs. If you've ever seen one of these in person, they're a drool worthy reference database for buyers and admirers of vintage timepieces. Like his website and Instagram pages, the app is full of rich images and some pretty rare vintage pieces.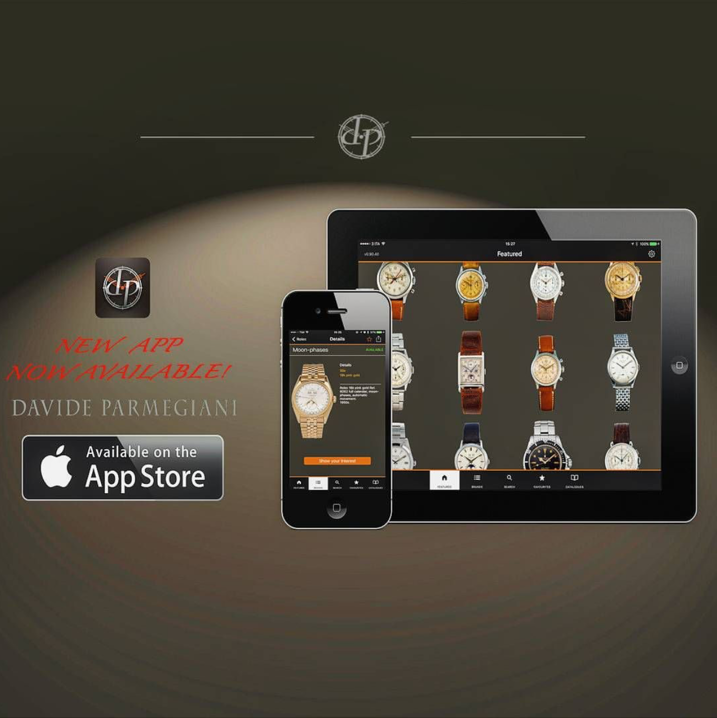 So whether you're a casual collector or seasoned professional, the app should help to expand your horological knowledge. Let's face it, there's a lot of people doing watch apps right now, but when Davide Parmegiani jumps into the proverbial ring, you take notice.
The app is designed for iPhone and iPad and is available starting today.
Davide Parmigiani website: www.davideparmegiani.ch