Streetstyle and watches from Milan Fashion Week
After years in which they were almost completely disappeared form the wrists of the fashion people, watches are becoming big again, in particular in precious and vintage versions.
In recent years of ups and downs in the fashion industry, accessories have often guaranteed the success of business and stirred up the desires of aficionados all over the world. Especially shoes and bags are considered to be the pivotal elements in order to achieve the perfect look.
The epitome of such research can be spotted during Fashion Weeks all over the world, when professionals, journalist, bloggers, influencers and curious passer-by are ready to shot and share pictures not only on catwalks, but also in the streets of the capitals of fashion.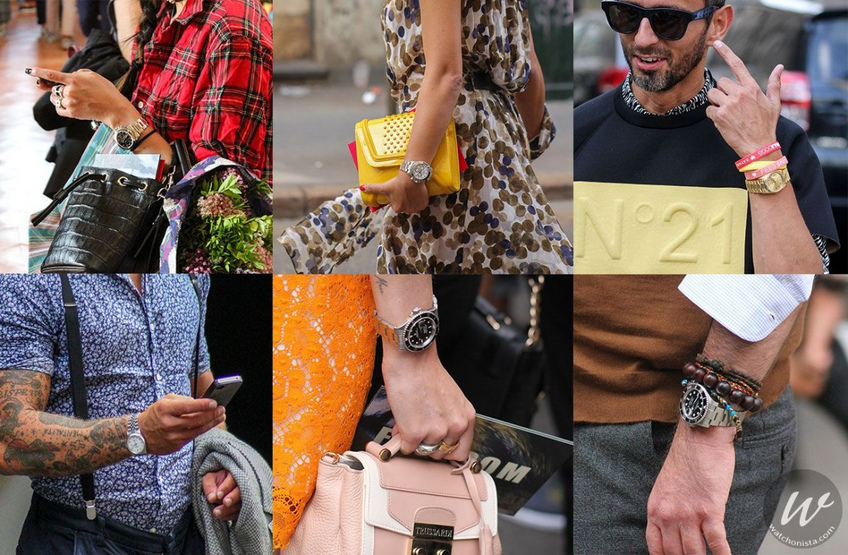 Rolex watches are always trendy at Milano Fashion Week
And what about watches?
It was pretty evident in Milan, when the "circus of fashion" (as Suzy Menkes loves to say) was going to catwalks and presentation, proudly showing classic watches, often in gold, both for men and women.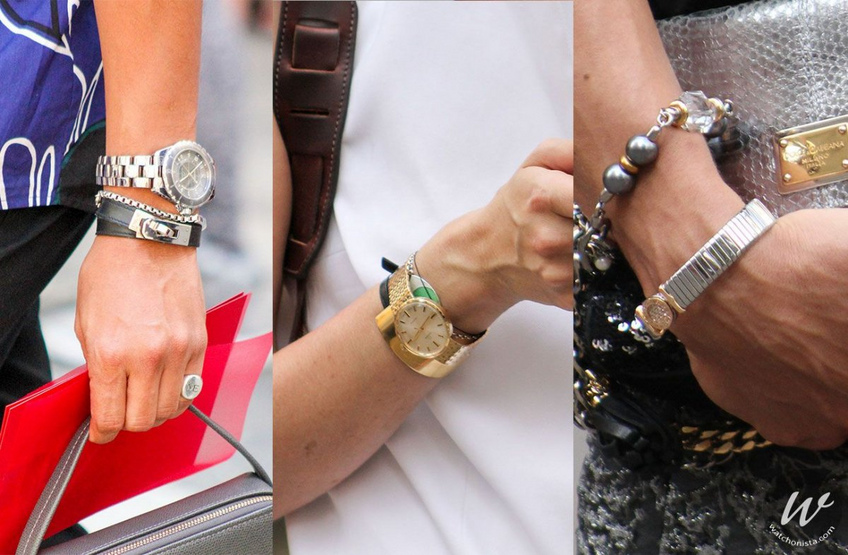 Chanel, Omega and Bulgari watches cannot miss a fashion week in Milano
They've been the perfect match to tattoos, wooden bracelets, cheap and colorful bags, but also to classic leather accessories every woman dreams in her wardrobe. Some occasional plastic or digital watch was also sighted, usually in pop outfits, but also in traditional and sartorial looks.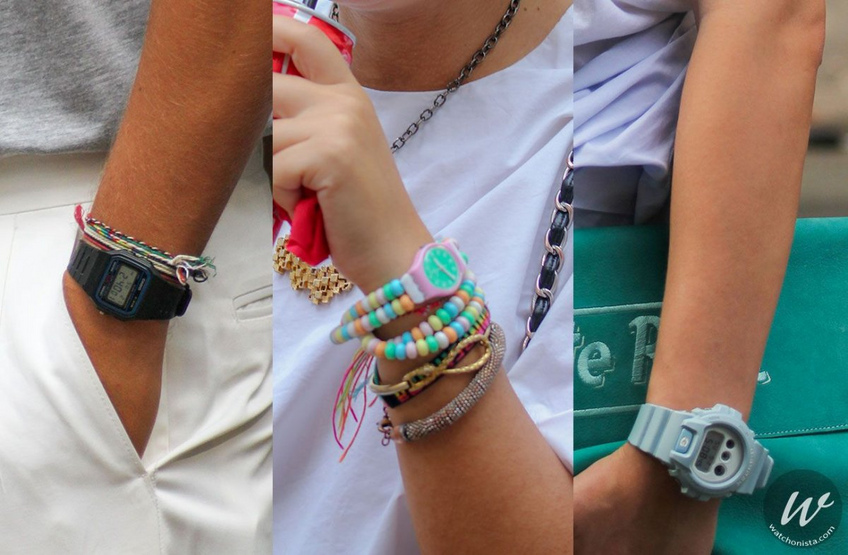 Fashion is not only luxury, Casio and Swatch are also trendy watches at Milano
The author
Paolo Ferrarini is a trend researcher and teacher. He collaborates with Future Concept Lab and Cool Hunting, as well as teaching at IstitutoMarangoni, Università di Bologna and design schools all over the world. His fields of interest include innovation in fashion, design, communication and applied technology.
More pictures from Milan Fashion Week
This June, buyers and press from all over the world gathered to Florence to discover what the fashion industry has imagined for Spring-Summer 2016.
By
Vincent Daveau
,
Contributor
Visiting Casio in Japan helps one understand that precision and robustness can be compatible. This is an account of a trip to the heart of a unique production...
By
Amr Sindi
,
Expert aka the Horophile
May 24th, on the breathtaking shores of Lake Como, A. Lange & Söhne took part as an "official partner" in one of the most illustrious...