A. Lange & Söhne at Concorso d'Eleganza Villa d'Este 2014
May 24th, on the breathtaking shores of Lake Como, A. Lange & Söhne took part as an "official partner" in one of the most illustrious classic car competitions of the year, the Concorso d'Eleganza Villa d'Este 2014.
Dating back to 1929, the Concorso d'Eleganza Villa d'Este is one of the most exclusive of all historic/classic car competitions, where entry requirements are so rigorous that a total of only 50 cars can participate. It's an annual get together of some of the rarest and most sought-after vehicles, where even a non-car guy such as myself would be speechless in their presence.
But what does it mean for a brand like A. Lange & Söhne to be involved with such a competition?
Let's face it; car and watch partnerships are hardly anything new. In fact there are probably more big brands out there that have some sort of association with cars or motorsports than not. But where most brands look to team up with established car manufacturers or a specific model that usually results in a limited edition watch or even an entire watch range to capitalize on the partnership, A. Lange & Söhne have taken a completely different approach.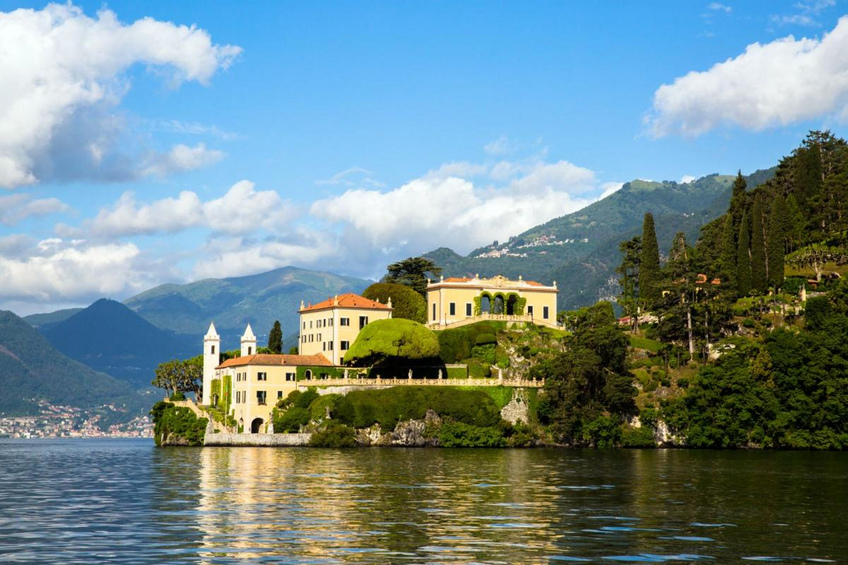 Villa d'Este on the shores of Lake Como
One could call it A. Lange & Söhne CEO Wilhelm Schmid's influence (read the interview of W. Schmid on The Horophile). After all, the man had spent so many years with BMW, the major partner of the Concorso d'Eleganza, prior to taking the helm at the Saxon watchmaker in 2011. But either way, one can't deny the synergy between the Concorso d'Eleganza, where cars are judged not by speed and performance but by elegance and beauty, and the German watchmaker that has always put on emphasis on superfluous craftsmanship and attention to detail in watches with a timeless, refined appeal.
What surprised me most at the Concorso d'Eleganza was the subtleness of A. Lange & Söhne's presence. The branding all over the event was as minimal as it gets, where you really had to look for it to know the brand was even present. It was something I found rather tasteful and restrained from the brand.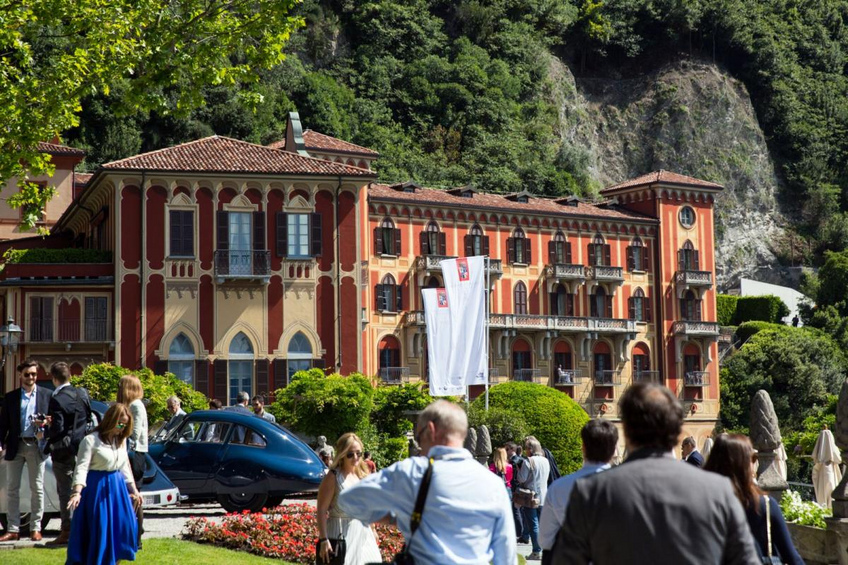 A. Lange & Söehne was a discreet partner during the Concorso d'Eleganza

And yet, I couldn't help but notice that several of the guests and car owners in attendance were sporting A. Lange & Söhne watches, perhaps the ultimate testament to just how much sense this partnership makes for the brand.
For those who did want to learn more about arguably the finest watchmaking brand, A. Lange & Söhne had set up a "pop-up" exhibition room within the Villa d'Este hotel, where guests could handle some of the watches on display and admire a watchmaker immersed in his work.
Some of the watches on display included the Zeitwerk Striking Time, as well as the imposing Richard Lange Terraluna from SIHH 2014.
There was even a large-scale model of their tourbillon cage from the 1815 Tourbillon, including the stop seconds lever.
The main attraction however was the unique Lange 1 Timezone Como edition, the prize watch that would be awarded to the winning car. The watch features "Como" as a city on the time zone ring, as well as a unique "hunter" case back engraved with the Villa d'Este crest.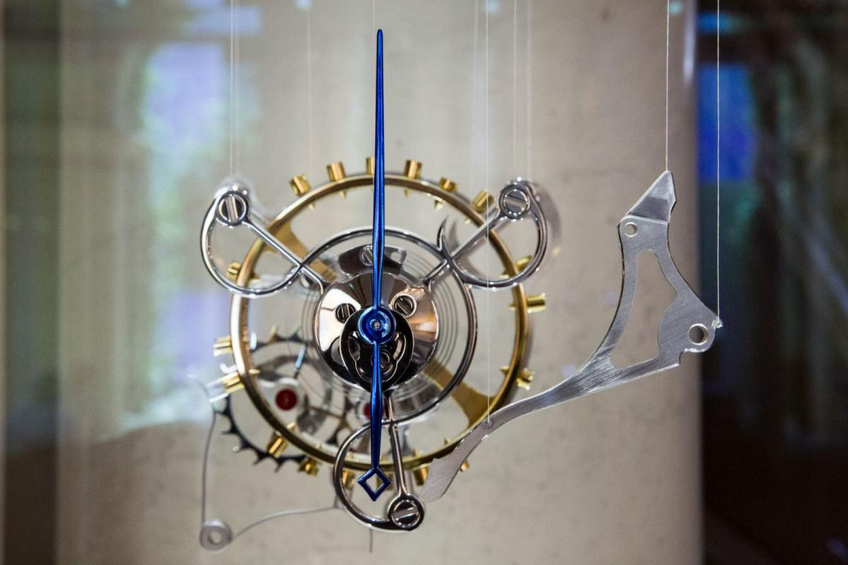 A giant tourbillon from A. Lange und Soehne
And speaking of the winning car, it was none other than this Maserati 450 S from 1956.
The winner of the Public Prize was this Alfa Romeo 6C 1750 GS from 1931.Some of the other notable cars included this Rolls Royce Phantom II from 1934, featuring a Riva inspired wooden "boat-tail" and also:
Rolls Royce Phantom I
Rolls Royce Wraith
Rolls Royce Silver Ghost
Mercedes Benz 500K
Mercedes Benz 230 SL
Mercedes-Benz 300 SL "Alloy" edition
Maserati V4 Sport
Maserati A6GCS
Maserati A6G/2000
Maserati A6G/54
Maserati 150 GT Prototype
Alfa Romeo 6C 2500 SS
Alfa Romeo 6C 3000 CM Superflow IV
Alfa Romeo 1900 C SS
Bugatti Type 57
BMW 328
BMW 507
Duesenberg A Straight 8
Jaguar XK120 with a Perspex "bubble" cockpit canopy from 1952
Jaguar D-Type
Packard 640 Custom Eight
Fiat Abarth 2000 Scorpione concept car. Hard to believe this was made 1969!
Ferrari 195 Inter
Ferrari 212 Inter
Ferrari 250 GT LWB in Bordeaux from 1959
Ferrari 250 GT Interim
Ferrari 250 GT SWB
Ferrari 500 TRC 2
FIAT 8V
FIAT 132 Aster
Lancia Astura Type 233
Lancia Astura Type 239
Visitors also had the chance to get a look at several concept cars, including the:
Lamborghini 5-95 Zagato
Aston Martin DB9 Coupe Zagato Centennial
F.LLI Frigerio Berlinetta SS 2
Maserati Alfieri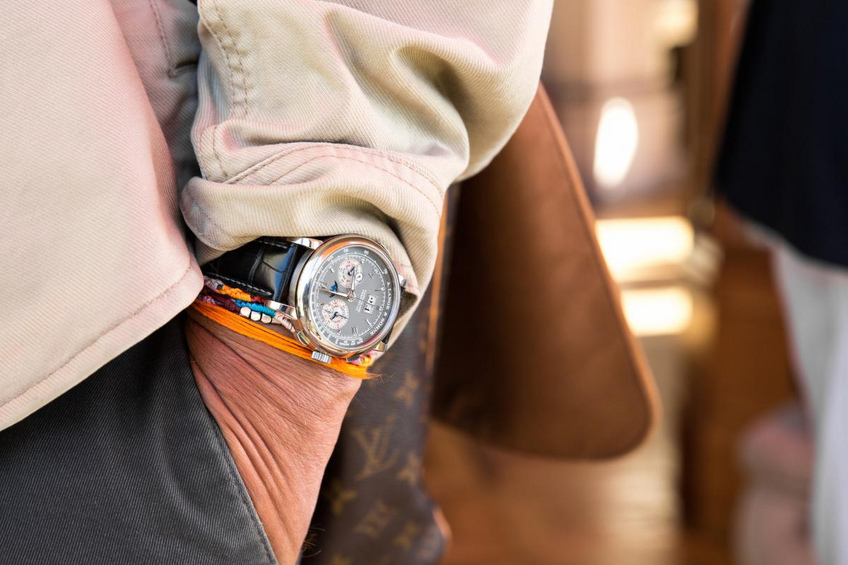 A. Lange & Soehne Datograph Perpetual at Concorso d'Eleganza
I hope you've enjoyed this photo report from my time at the Concorso d'Eleganza with A. Lange & Söhne.
Words and photos by Amr Sindi (www.thehorophile.com)
The prize ranks among the most coveted trophies of the eminent competition in the domain of classic automobiles. On Sunday, 26 May 2013, the US-American...