Prix Gaïa 2014 – Henri Dubois. Entrepreneurship category
Watchmaking is grateful to this visionary man, who right in the middle of the watchmaking crisis, launched "Laboratoire Dubois" for watchmaking and its subsidiary sectors. He is today the honorary chairman of the enterprise. We pay tribute to him.
Henri Dubois succeeded in making his company thrive in the fields of surface treatments and material control as well as watchmaking tests at national and international level. He is also successful because he always puts both average and important clients and staff satisfaction first. His driving force has always been friendship, modesty, honesty and customer service. On September 18, 2014, he will win the Gaia Award in the "Esprit d'Entreprise" (Spirit of Enterprise) category.
Electroplater and philanthropist
Henri Dubois was born in Le Locle and completed his primary and secondary studies there. He majored in pharmacy at the "Ecole Supérieure de Droguerie" in Neuchâtel in 1960.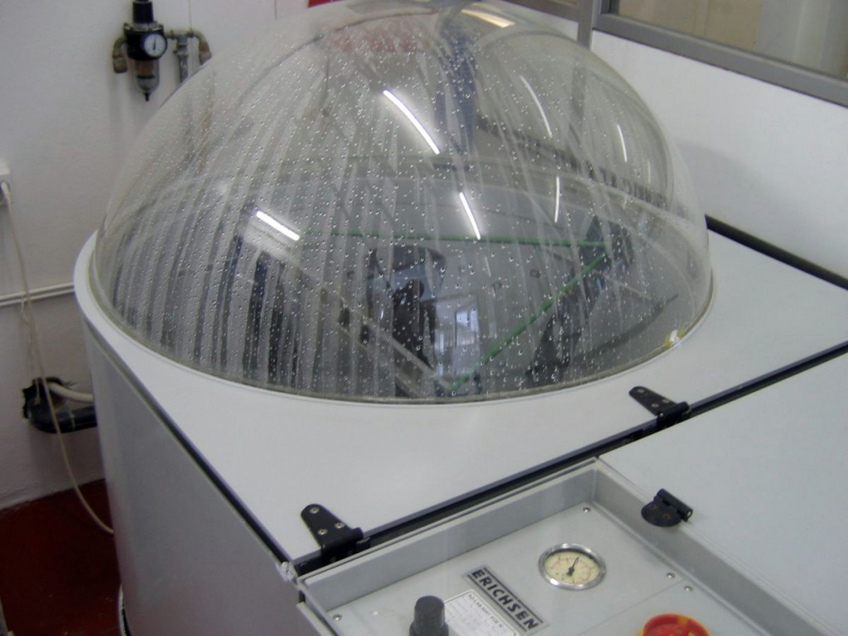 Corrosion testing at "Laboratoire Dubois"
Dubois soon developed an interest in electroplating and became an expert in it. Up to 1975, he had had a remarkable career at PROCHIMIE and acquired multiple contacts in watchmaking and its subsidiary sectors. In parallel with his professional life, Henri Dubois helped launch a professional training scheme in electroplating at the "Ecole des Arts et Métiers" in La Chaux-de-Fonds where he taught technology and chemistry. He was the chairman of the training board of electroplaters and an expert in testing for several years.
Henri Dubois acquired the laboratory of PORTESCAP in 1976. At the time, the watchmaking crisis was in full swing and inevitably caused unemployment. Henri Dubois put the tools and means in his laboratory as well as his network of professional relations at the service of companies specialized in surface treatment. In other words, electroplaters, sub-contractors and manufacturers of hands, dials, cases and straps. There was no independent analysis center for the fields of electroplating and metallography in French-speaking Switzerland at the time. Faced with this acute lack of expertise in these two fields, Henri Dubois decided to open his own laboratory in 1977.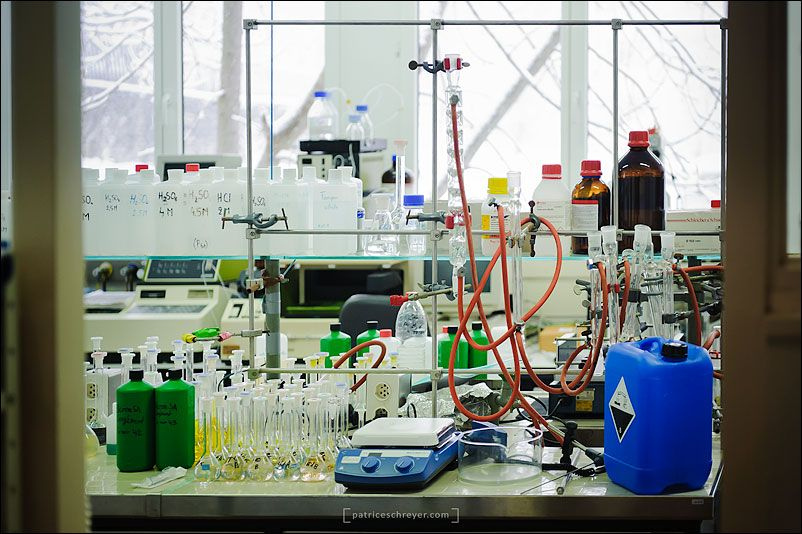 When he started working at PROCHIMIE, where he stayed until 1975, Henri Dubois had already made a network of several contacts in watchmaking and its subsidiary sectors.
Watchmaking and its institutional dimension
"Laboratoire Dubois", which started with a total of three employees, is a consultant in electroplating, inspection of surface treatments and metallographic cuttings. It offers its services to watchmaking, its subsidiary sectors, jewelry-making and luxury products such as eyewear and leather goods. Shortly after it was opened, a team of technicians and scientists joined the laboratory and helped expand its services. By 1978, the laboratory had ten employees and offered other services in the fields of industrial chemistry, corrosion and use. This hailed the beginning of quality control services. In 1980, the manufacture moved to La Chaux-de-Fonds. By then, it had fourteen employees and could also offer environmental chemistry services.
There was a significant change in the company in 1985. The Federation of the Swiss Watch Industry separated from the CCF (Centre de Contrôle de la Fiabilité). Henri Dubois realized that the latter would be the perfect addition for his company and immediately acquired it. The laboratory could henceforth offer high-quality watch function controls and a vast range of tests including magnetism, shocks, waterproofness and so on. It acquired the closing state agency "Controle Technique des Montres" (CTM) in 1975 and thus added another string to its bow of watchmaking services.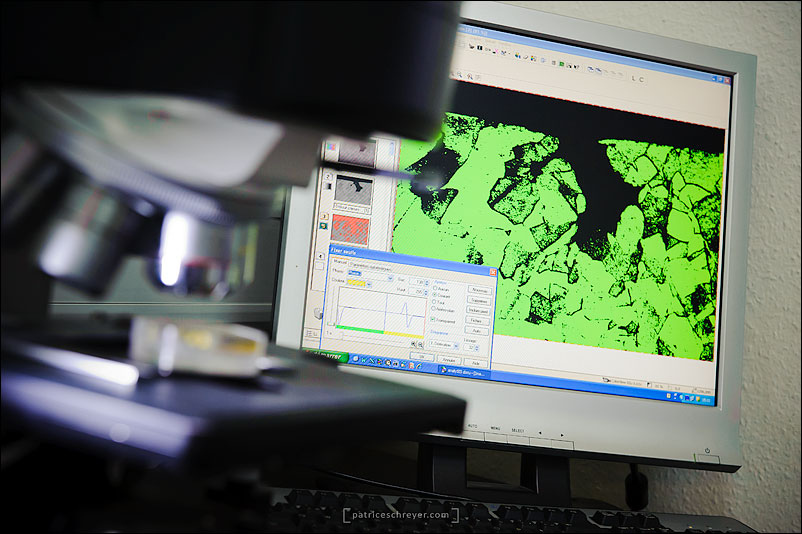 Metallography at Laboratoire Dubois
The creation of a high-end brand: Chronofiable
With the evolution of the laboratory, a new company, Chronofiable SA, was founded in 1993. As from that time, it was at the center of all typically watchmaking activities. In 2003, the company was integrated into the legal entity of Laboratoire Dubois SA. The company added tribology to its range of activities later on. Following this, Henri Dubois decided to certify "Laboratoire Dubois" with the ISO 17025 standard in order to add value to his company. In 1995, the laboratory became the first Swiss test laboratory to be certified for metallography, testing and material control.
After years of experience and now with thirty employees, Henri Dubois made "Laboratoire Dubois" a major partner in several industrial sectors. At the same time, he became a prominent expert in the watchmaking sector. His son, Patrick Dubois, succeeded him at the helm of the enterprise in 2012. He is still a member of its board of directors and was even made the honorary chairman.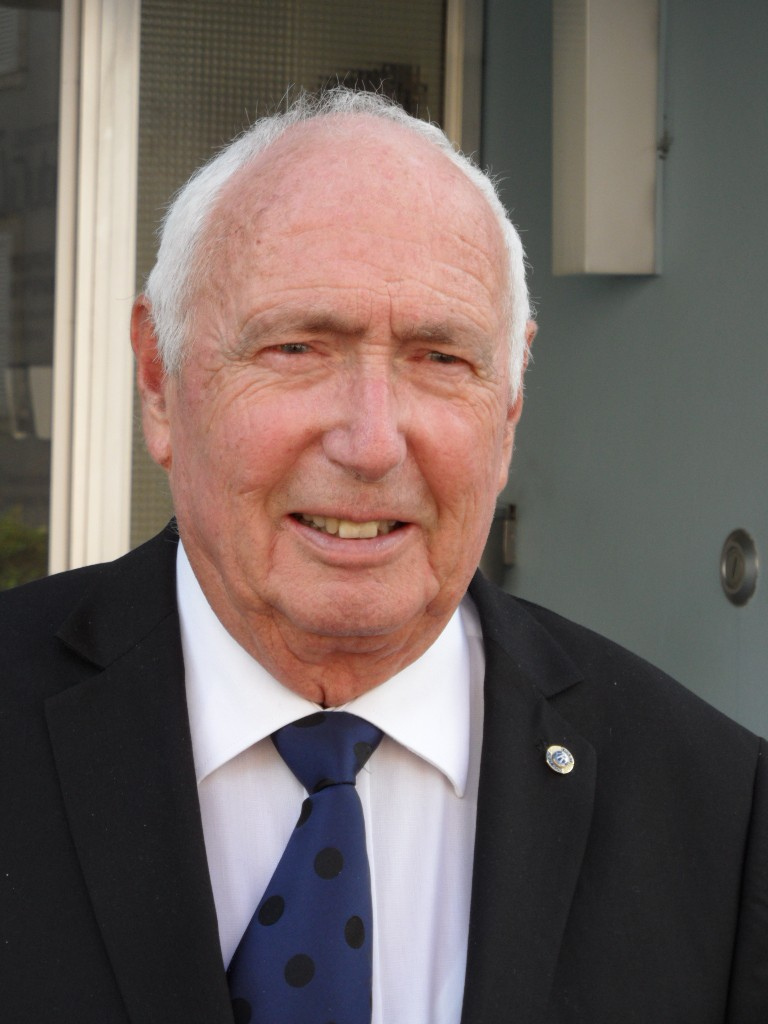 Henri Dubois has also held several corporate positions. He was a board member of the "Association Suisse de Recherche Horlogère" (ASRH), the Swiss delegate for the European work group "Nickel" and participated in the conception of the EN 1811 norm which measures the amount of nickel products release when in direct contact with the skin.
His main achievements: courage and putting service first
Henri Dubois was the first to introduce training in electroplating. This was a remarkable contribution to training in watchmaking. He developed procedures and baths for color coatings by using gold plating. These colorings adhered to the NIHS standard (National Institute of Health Sciences and 1N, 2N, 3N, 4N and 5N respectively) and were used in all sectors of watchmaking. When he created his own company right in the middle of the watchmaking crisis in 1977, he provided the subsidiary sectors of watchmaking with an independent control tool which could only be controlled by the sectors' skills.
In the 1980s, despite prevailing pessimism, Henri Dubois made the decision to diversify the activities of his company's watchmaking services (with the help of CHRONOFIABLE's tools and employees) and acquired the "Centre de Contrôle de la Fiabilité" (CCF) and the "Fédération Horlogère" (FH or Federation of the Swiss Watch Industry) and, some time later, the "Contrôle Technique des Montres" (CTM). He had foreseen the bright future of these activities at the service of watchmaking brands and manufactures. In addition, upon the request of subcontractors from the Maîche plateau, he opened "Laboratoire Dubois France Sarl" in Damprichard in 1989.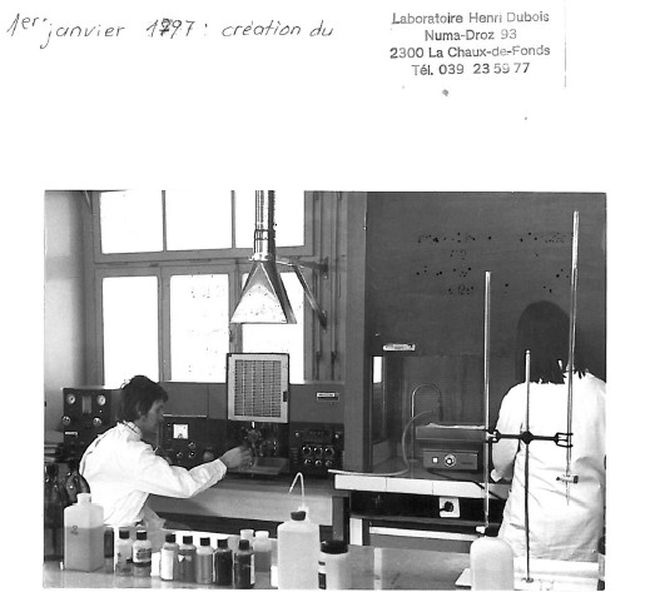 In 1977, while the watchmaking crisis was in full swing, Henri Dubois created "Laboratoire Dubois" on Numa-Droz street, its first location.
2014 Gaïa Award
The Gaia Award was created in tribute to Maurice Ditisheim, one of the sponsors of the "Musée International d'Hologerie" (MIH) and Chairman of the Board of Directors of the Central Office for Precious Metals Control (CPMC). It comprises three categories of prizes: "Artisanat et Création" (Crafts and Creation), "Histoire et Recherche" (History and Research) and "Esprit d'Enterprise" (Spirit of Enterprise). The 20th award ceremony will be held at 6.30 p.m. on Thursday, September 18, 2014 in the Hans Erbi room at the MIH in La Chaux-de-Fonds.