Revolutionizing the art of reading time
THE DESTRUCTURED HOURS :
As the name suggests, new watchmaking is the creation of non-traditional mechanical pieces that display time differently. Here are some brands that have opted for this approach.
Introducing aficionados to a different way of reading time? In the late 1990s, some actors of what is known as "new watchmaking" forewent tradition and created mechanical timepieces that would in all likelihood appeal to an originality-thirsty public. In doing so, they undertook the task of enriching watches' dials.

Whilst, as we know, watchmakers do appreciate precision, the very definition of what "precision" is in terms of watchmaking complications is still unclear today. For the purpose of this article, we'll refer to complications as mechanisms that provide any information other than hours, minutes and seconds in a watch.
Following a semantic misunderstanding somewhere along the lines, it is nowadays widely believed that sophisticated mechanisms such as the tourbillon or the karussel are complications. In reality, both have the function of displaying time with the utmost precision. Let's be clear: the original mechanisms that display time are not complications, however complex they might be in their construction. This, of course, does not at all undermine their qualities.
Tell me how you display time and I'll tell you who you are
We are all curious to know whoever dared to take the initiative of foregoing hands to display time. This was undoubtedly not the first act of watchmaking rebellion. During the 1920s, the trend reached the flourishing universe of wristwatches, which were timepieces equipped with digital mechanisms to display the time, like rare jumping hours or plates with "dragging" hours and minutes instead of hands. After the watchmaking crisis, digital time displays were created with diode at first and later on with LCD (Liquid Crystal Display). The watchmakers who survived the crisis developed an interest in expressing their skills by showing time in an unstructured way. However, this display mode brought too many bad memories to the surface and we can therefore say that it wasn't them who started the revolution.
The young brand, Urwerk, may be considered as the initiator of a trend that has today almost turned into a watchmaking school of thought. After its establishment in 1997, the brand introduced that same year its innovative vision of watchmaking at the AHCI (Académie Horlogère des Créateurs Indépendants) in Baselworld with the release of its first timepieces. The revolutionary design of the UR-101 and UR-102 featured an original display and had rotating satellites. Félix Baumgartner and Martin Frei founded this precursory maison, which laid the foundations of a new way of thinking from which stemmed both "new watchmaking" and truly original pieces.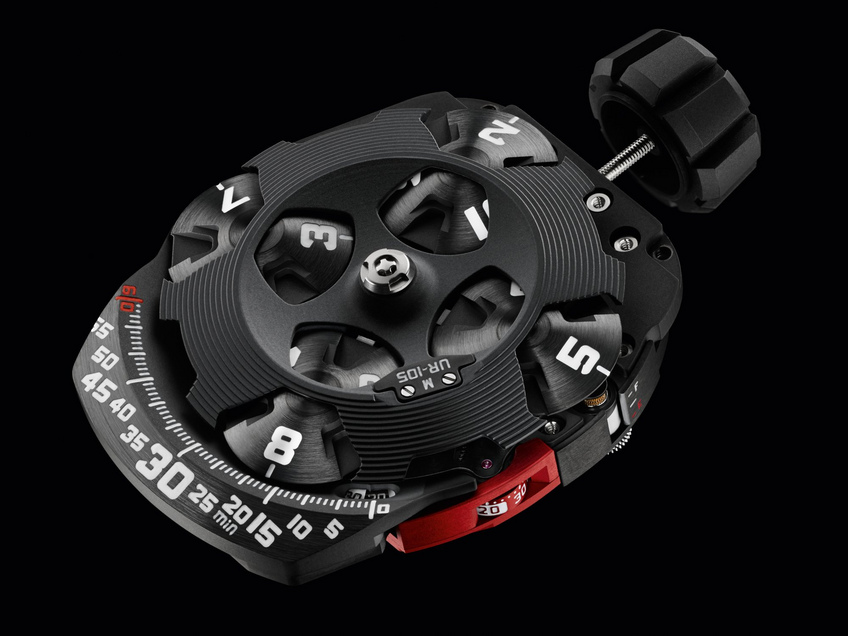 Urwerk UR-105 movement

Other watchmakers who were on the lookout for an opportunity to express their differences and to get some attention thus followed the early stage of this trend. However, in order for the trend to fully emerge, some sort of prophet would have been needed to catalyze the passions and clarify the approach of unstructured time display. Whilst not all actors of new watchmaking – a dissident approach meant to prevent the standardization of the craft – have not devoted themselves to produce new time displays, there are many who have.
Indeed, after all this kind of expression meant devising a new way of making watches and therefore creating new complications for time display, as some "new watchmaking" pieces need more components than a minute repeater. In fact, many watchmakers worked on either improving or deconstructing the display in order to redesign it. This is explained by the fact that some watchmakers consider a small complication presenting the time display of a wristwatch in the style of wall clocks (note that in watchmaking workshops there is usually a high-precision pendulum).
Deconstucting displays
Founded in 2003-2004 by Guillaume Tétu and Renaud de Retz, Hautlence undertook the design of a new time display. The brand dared to use a digital jumping time display, while the minute hand went backwards on a concentric arc with the aid of an original rod. The idea was launched and all other brands or designers had to do was to find their own style to catch the attention or to make it their signature. The new wave of designers heralded the end of the standard time display of hands moving from the center and displaying data symmetrically and announced new ways of reading the time on watches.
Traditional manufactures such as Vacheron Constantin, Audemars Piguet (and more recently, A. Lange & Söhne with its Zeitwerk) do sometimes venture into the world of different display modes by using double retrogrades and satellite double jumping hours. However, they prefer not to draw too much attention to it. On the other extreme, there are other brands like Harry Winston, whose watchmaking division seems to have understood the creative potential of young watchmakers. Indeed, the release in 2003 of Vianne Halter's Opus 3 is proof that the then director Maximilian Büsser was aware of what it could mean for a young brand to integrate into the world of new-generation complications. As he saw it, this could draw a new "breed" of watch collectors who were ready to be faithful to that brand only. When Büsser stepped down, it was up to his successors to continue enriching the Opus collection, while he put his visionary principles at the service of his own brand MB&F (Maximilian Büsser and Friends). From then on, he has been continuously producing non-traditional pieces, such as the HM3, with the aim of deconstructing classical time display
Figures in pieces
From 2005-2006, the sector became more mature and especially more aware of the fact that at the turn of the 21st century, watchmaking had to be rejuvenated in order to survive. As such, a maximum amount of original experiments were carried out to test different time displaying patterns.
In 2008, one of the experiments was taken further and resulted in the Meccanico dG by De Grisogono. Of rare mechanical complexity, the watch had an original digital display. That year, the watch helped to raise awareness of the work that independent watchmakers such as Denis Giguet, who designed the Sequential One at MCT, carried out on the rotating basis of components to display time differently.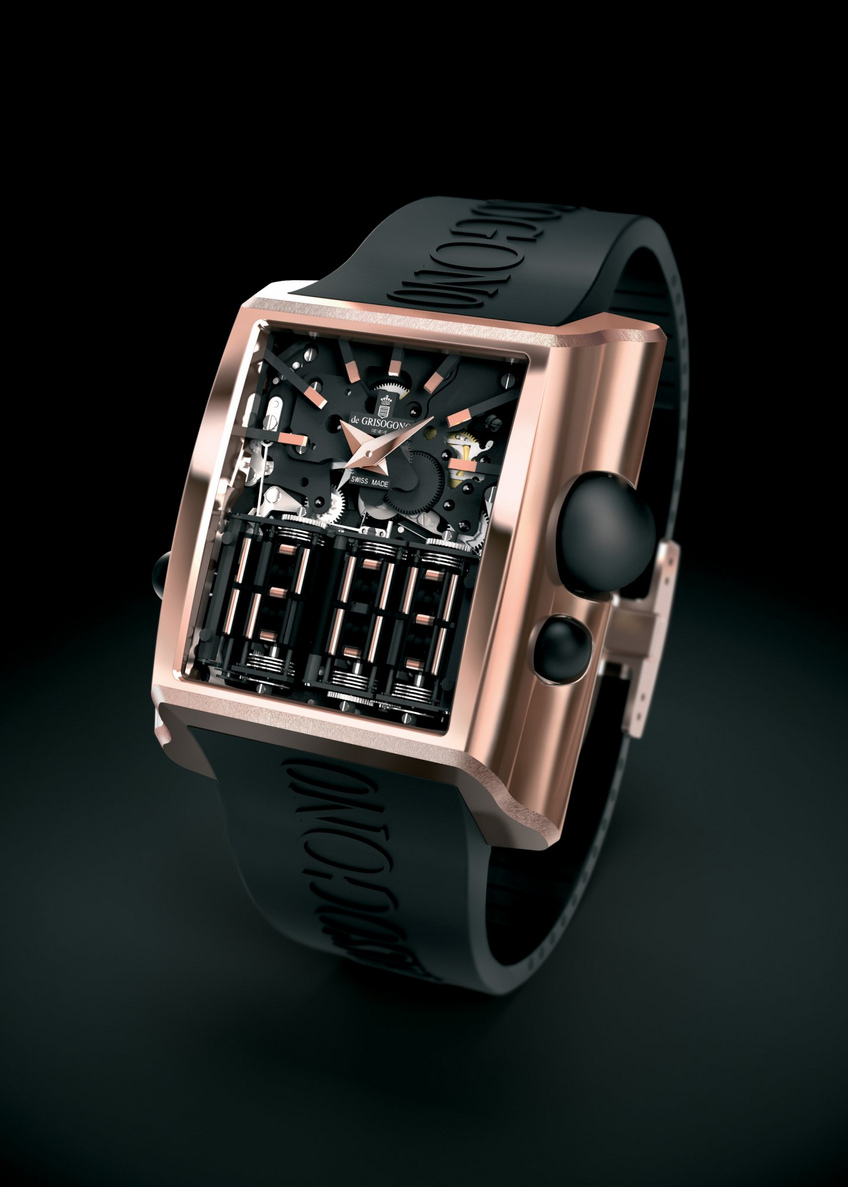 De Grisogono Meccanico dG pink gold

By then, the watchmaking sector had understood that this display mode could be expressed in different ways. Thus, a few remarkable watches were released between 2010 and 2011: the T-1000 by Rebellion (which more recently launched the T-1000 Gotham), the incredible 4N by François Quentin and the Louis Vuitton Tambour Spin Time, a part of which featured rotating cubes. Given that good ideas come in pairs, the independent watchmaker and designer Frédéric Jouvenot introduced during the same time period the "Hélios", a reference using slender rotating segments to display time.

After being put in the spotlight, this fascinating and complex way of reinventing time display modes gave rise to the creation of similar references in terms of dial reading.
For example, the Opus XI by Denis Giguet, the Opus XII by Emmanuel Bouchet or the Opus XIII by Ludovic Ballouard whose personal creations also have an innovating time display that required a complex mechanism. This year, De Bethune, a traditional manufacture, saw the change (quite late however) and, like Romain Jérôme and MB&F, released the DW5.2 (Dream Watch), a digital display timepiece with an alien-inspired futuristic design.
Reinventing time
Those who think that the time of complicated time display is over couldn't be more wrong. In fact, watchmaking artists have both the resources and the creativity needed. Furthermore, they have been pushing the boundaries of creativity since the introduction of computer-aided design software, 3D printers that allow for iterative approaches and that became quicker and more realistic with time. An additional factor was the exploitation of new-generation production modes such as DRIE (Deep Reactive-Ion Etching) or LIGA (increase of material use or plasma cutting).
In short, tables have turned and what yesterday seemed impossible today is actually feasible. Thus, with the help of new technologies, Jean-Marc Wiederrecht was able to create the innovating complication "Temps Suspendu" for Hermès. Valbray, which will celebrate its one hundred years of photography with Leica, introduced the Valbray EL1 Chronograph. The piece features a diaphragm dial that works either like a simple watch or, when turning the bezel, like a chronograph. It is the bearer who can choose what the piece should display, just as the Occhio by de Grisogono did or, before that, the functional prototype of the daring Michael Bittel.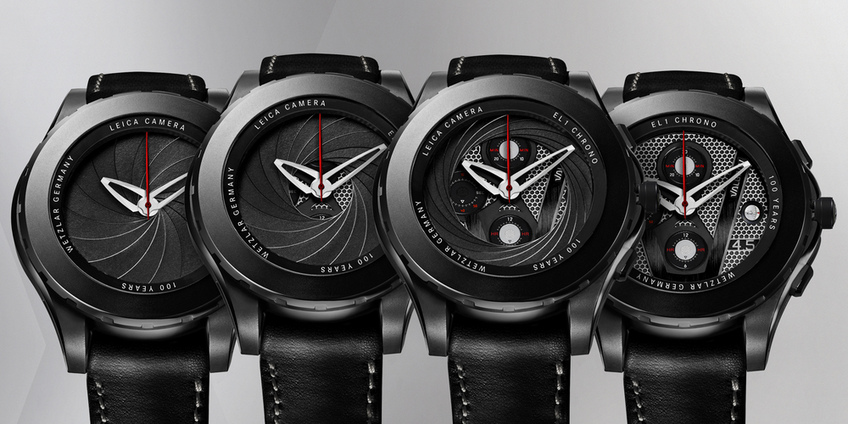 Valbray EL1 Chronograph

Along the same lines, Montblanc released the Metamorphosis with added sophistication. When it comes to complications, some maisons have the full intention of drawing attention to them by using strategies that were until now deemed impossible in traditional watchmaking. As such, believe it or not, HYT produced the H2, which displays time using a progressive liquid in a glass tube at the pace of a mechanical movement. However, this is not the only brand that has original ideas, as other watchmakers do seem to work magic as well.
Take Christophe Claret, famous for his creative complex movements, who managed to control magnetic forces that had always been thought dangerous to mechanical timepieces. Thanks to the research carried out by Frédéric Richard's think tank, Claret successfully used magnetic forces to display hours and minutes in his timepieces through steel buckles hanging from sapphire tubes. Since there is no end to invention, Vianney Halter, one of the precursors of different time displaying modes (Harry Winston's Opus 3's reliability is still being tested), recently introduced the Deep Space Tourbillon. The watch is equipped with display features on the edge of the dial/case that point towards the empty center where a tri-axial rotating tourbillon revolves.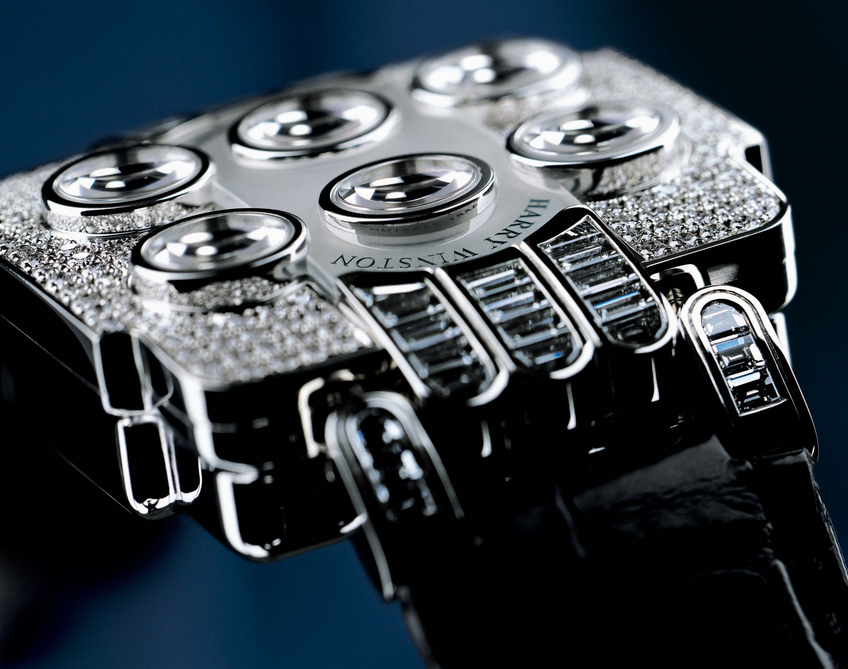 Harry Winston Opus 3 by Vianney Halter
Taking what already exists further
It is now clear that reinventing the way of reading time requires developing complicated mechanisms. This subsequently makes time display a complication and hence watches become more expensive. However, everyone does not agree on this. Urwerk, one of the undeniable contributors to making non-standard time display one of the research lines of the new generation of watchmakers looking for something sensational, also decided to develop movements that improved watches' precision.
The Urwerk EMC follows the same trend. This was the maison's first watch to feature traditional hands and the first one to be driven by an in-house caliber. This initiative of going back to traditional time display was however also taken by Hautlence, which is incidentally celebrating its tenth anniversary this year. In order to stand out, the Destination collection does not use jumping hours and retrograde minutes or the fascinating kinetics of the HL 2.4. Rather, it uses traditional hands, thus making the overall design of the piece key for identification and filiation.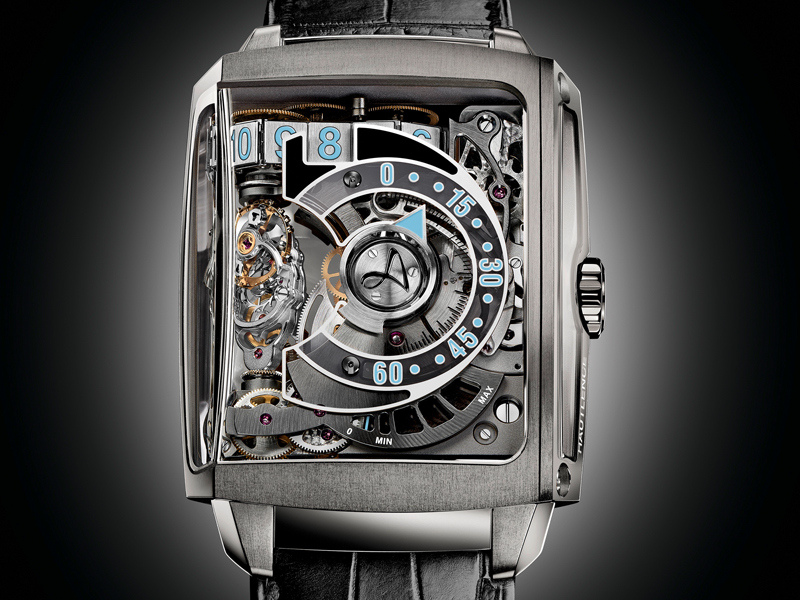 HAUTLENCE HL 2.4

The slow but sure arrival of the new "connected" watches, has finalized the process of breaking free from traditional time display. Furthermore, it wouldn't be much of a surprise if even the most original brands for time display were tempted to revert to quite traditional displays in order to distinguish themselves from others. As was the case with quartz some time ago, new displays are likely to compete with traditional watchmaking not just by offering something completely different, but rather by seeking to win over the spot where they are exposed: the wrist. To face the invader, which is the talk of the town and has made disruptive time display a way to communicate, traditional and innovating watchmaking is organizing its troops. To be continued.
----
This article is an extract from our page dedicated to New Horology
By
Vincent Daveau
,
Contributor
More commonly known as MCT among aficionados, this is one of the many burgeoning young brands.
By
Vincent Daveau
,
Contributor
Based in Lonay, on the banks of Lake Geneva, Rebellion was established in 2008 to produce uncommon timepieces equipped with original cases and movements.
By
Vincent Daveau
,
Contributor
The futuristic timepiece is an updated version of the Fawaz Gruosi model presented in 2008 and consists of 651 components.