Horological innovations and the 2017 SIHH: an eyeful of magic
It's inevitable. That question comes each time like a knife: "What are your impressions of the SIHH 2017?" And the more querying and insistent the look that comes along with the question, the more my answer drifts into variable geometry.
Please don't assume it's chameleonic logic. In other words, every answer to that question is an attempt to blend with the curiosity of my interlocutor. It's just that I am in a constant state of cogitation about what I have just seen, or am feeling and imagining how I could use the information garnered. So if you tap into my flow of thoughts, you will get something new each time.
A good vintage and opening up for the public
As I write, I just received a message announcing the arrival of the final press release from the SIHH 2017. It is a good reminder: There were thirty brands present, including a cluster of promising independent brands gathered in an area called the "Carré des Horlogers" (Watchmakers' Plaza). Between you and me, during five intense days, a number of genuine and experienced watchmakers working for brands belonging to groups, some top-notch brands even bearing the names of great watchmakers, shared their existential questions with me: "Are we not watchmakers, too?" No doubt. In addition to noting an increase of 10% in the number of visitors compared with 2016, i.e., a total of 16,000, of which 1,200 were journalists, the official communiqué also spoke of nouvelle horlogerie. Whew! That should generate consensus with regards to the innovations the brands introduced, even among the companies that are part of groups. Innovations in rather incredible quantities, that act as a counterpoint to the poor economic news reported in the run-up to "watch week." Proof of the pudding: Just re-read the articles we devoted to them on a daily basis on our site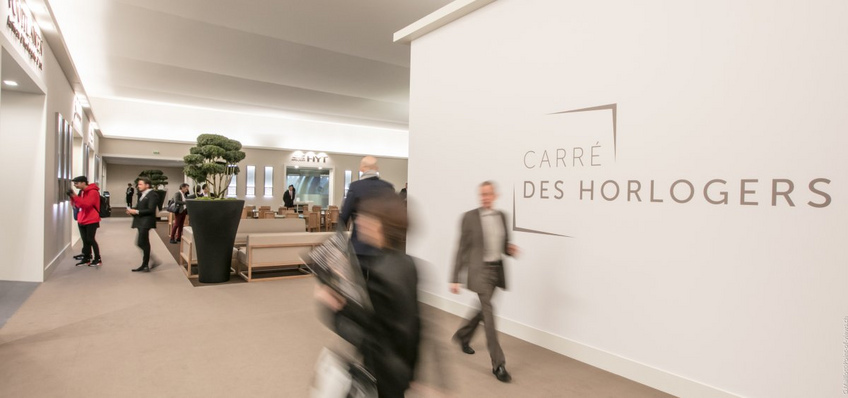 Carré des Horlogers © point-of-views.ch
Let me suggest in passing that the open-door idea of the SIHH 2017 allowed a selection of around 2,500 lucky devils – included in the above-mentioned figures – to enjoy some delightful moments, which had been off the grid to the public until now. And if anyone still thinks that this particular day would be draining Geneva of all its "ill-intended snoopers," let us cite Fabrice Mugnier, who was perfectly placed to suss out the feelings at his book dealership that exhibited over 800 references exclusively devoted to watchmaking and horology. On that one day, his store, Watchprint, welcomed a number of customers who had purchased airfare from the US not to avoid the inauguration of Donald Trump, but rather to visit the SIHH. While the brands boast about having the addresses of their collector, this specialized bookshop noticed from the watches worn by the customers, that many aficionados cultivate complete discretion with regards to their compulsive purchases and the unlimited nature of their wherewithal. It's definitely encouraging.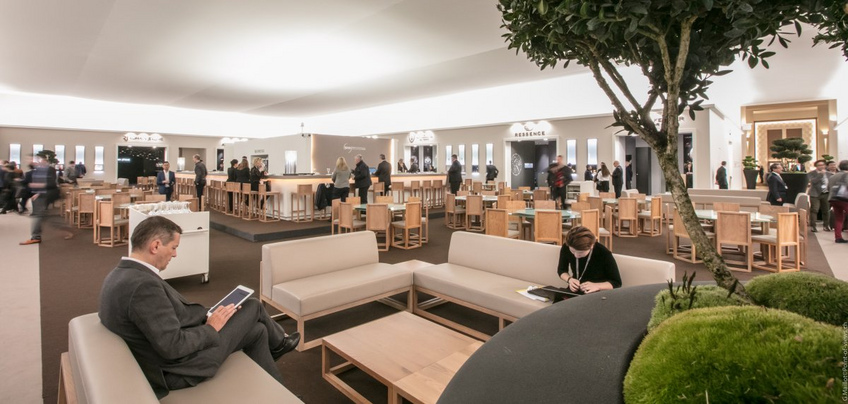 Carré des Horlogers © point-of-views.ch
Back to humility and genuine emotions
Naturally, the SIHH 2017 press release does evoke the general issues impacting the industry, that is, in very circumspect terms, the difficulties on the markets, and, in more optimistic terms, the upswing that appears to be on its way and coming very soon. For my part, I encountered many more optimists than I expected; either that, or they had all put on perfectly hermetic masks. It was as if their trials and tribulations had the effect of making them more humble, or being able to have greater appreciation of real and tangible joys. Not all brands are equal when it comes to double-digit progress. Nevertheless, I did see far more authentic smiles from the shine of unexpected performance than mere hope.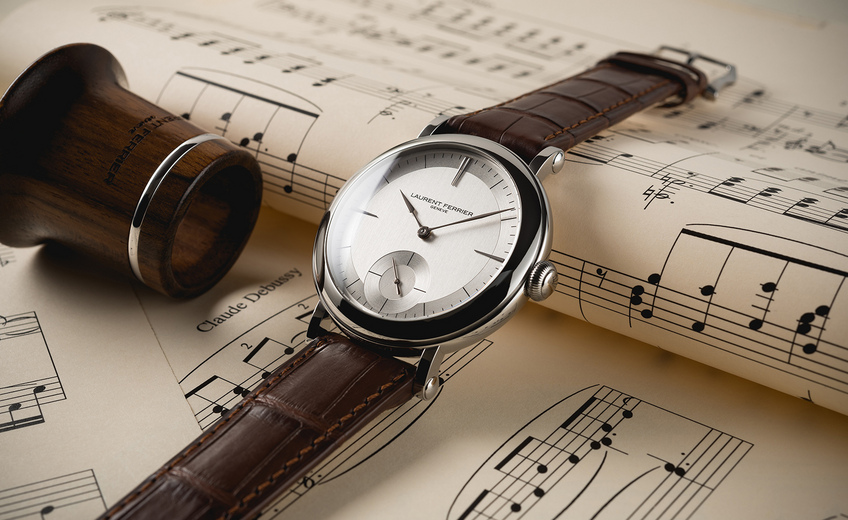 Laurent Ferrier Galet Micro-Rotor "Montre Ecole"
And I also found some concentrated emotions derived from many different factors. The human factor, for example, the one that touches us the most. First, there was that "montre école" (a student's watch) from Laurent Ferrier, which reaches out to both connoisseurs and fans, a watch that has a personal and also purely emotional dimension. Indeed, a watchmaker, regardless of age, will have an attachment to his first timepiece, the one he or she will have made during four years of apprenticing. Laurent Ferrier, whose son is also a part of the business, decided to share this treasure by way of a new collection. That feels good.
The SIWP, horological poetry with Vianney Halter and Ludovic Ballouard
There were other encounters at a human scale, like the round table that Amarildo Pilo, organizer of the SIWP (Swiss Independant Watchmaking Pavilion) asked me to arrange. You know, the booming micro-salon that takes place on a backdrop of green felt surfaces in the sanctuary of the Geneva Casino, which provides a terrific view of the gaming tables and the one-armed bandits, in addition to optimum security, limitless parking, and close proximity to the halls of Palexpo.
Click the image to watch the discover more
This sacred moment was the opportunity to listen to two independents – or rather, "independentists" – from the world of excellence in watchmaking, two men who are brilliant in terms of discoveries, playful impulses, or expeditions in the world of complications.In short, this is knowledge at its purest state, without any circumlocutions, decent, sincere. It was an hour-and-a-half of concentration that felt like a dizzy spell brought on by a sudden vacuum, and that concluded with the strange feeling of having come to an end too early.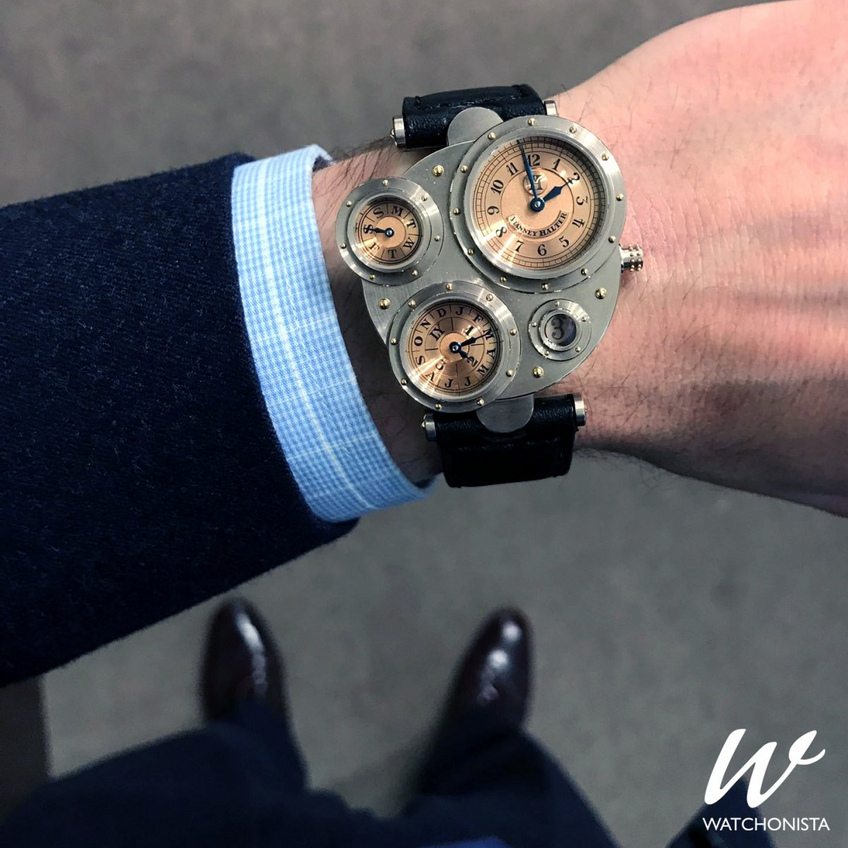 Vianney Halter Antiqua Perpetual Calendar
Shared knowledge, mutual regard
Armed with a commando of recognized watch writers, your online magazine will continue sending you its great moments, from unexpected meetings, to things it has found behind the scenes. From activities filled with passion and desire, to instances of coherence and precision.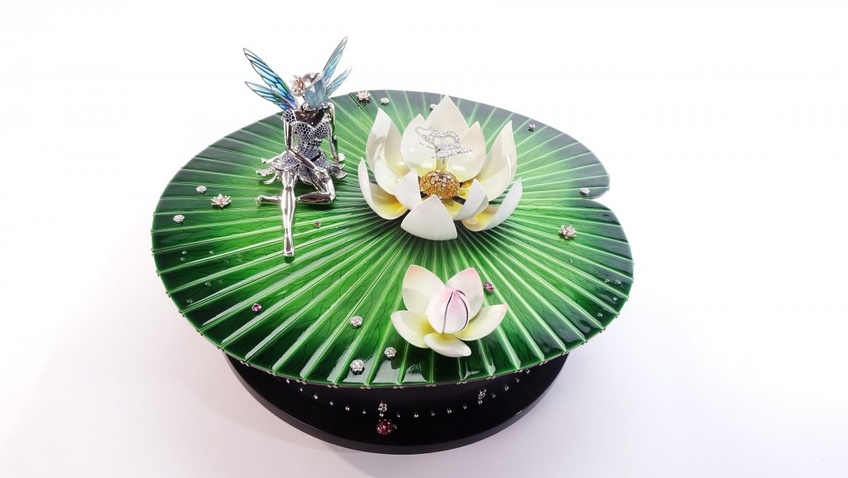 Van Cleef & Arpels Automate Fée Ondine
To conclude, the industry in 2017 appears to be a reflection of that incredible modern automaton built by Van Cleef & Arpels: La Fée Ondineis a fairy born from a micromechanical miracle and a huge stock of brilliance. She sits on a carpet of water lilies that seem to sway as if they were on actual water. She moves in a strangely human way while observing the more-natural-than-nature wing-beat of an ephemeral butterfly. The flower opens and closes, the butterfly begins to move in an almost random fashion, while a minuscule lady bug crawls along an arc around the base of the construction, with a horizontal line indicating time.
The work, and above all its introductory film, set a whole galaxy of traditional crafts in motion, rare and precious crafts that are drawn to the magnetic brilliance of one of the greatest companies on Place Vendôme. Watchmaking, be it at high or even excellence level, is still, in 2017, an indispensible line between two worlds that attract and respect each other. On the one hand is the working man's hand, which has become a golden finger, that is, the individual who dons his or her smock every day and works patiently, in silence. The other is the super rich and inaccessible collector, who is still able to go feel his childhood dreams. Together, these two extremes, who will in all probability never meet, share the same twinkle in the eye, little puffs of magic powder…
VISIT OUR SIHH 2017 SPECIAL PAGE
By
Vincent Daveau
,
Contributor
In a world that needs to be re-enchanted – the buzzword of the year in the sector – all brands, it seemed, made an effort to respond to the...
By
Yannick Nardin
,
Contributor
Why choose between aesthetics, poetry and mechanics? Ladies' wrists will rejoice! The SIHH unveils stunning mechanical models for women.