Tiffany & Co's East West collection: perfectly rectangular watches
The East West collection bestows upon Tiffany & Co a unique level of balance that enables the brand to draw the attention of dandies or free spirits who seek a creative way of displaying time powerfully without being ostentatious.
Rectangular shaped watches represent only a small share of the watchmaking market. According to some official sources, they amount to no more than 15%. However, these models (the shape of which was very popular in the 1920s and 1930s) are a must for men of taste for they allow them to completely stand out among the rest. Always chic and slightly eccentric, they slide perfectly well under cuffs and are a perfect match for those suits that have been cut to enhance the wearer's figure.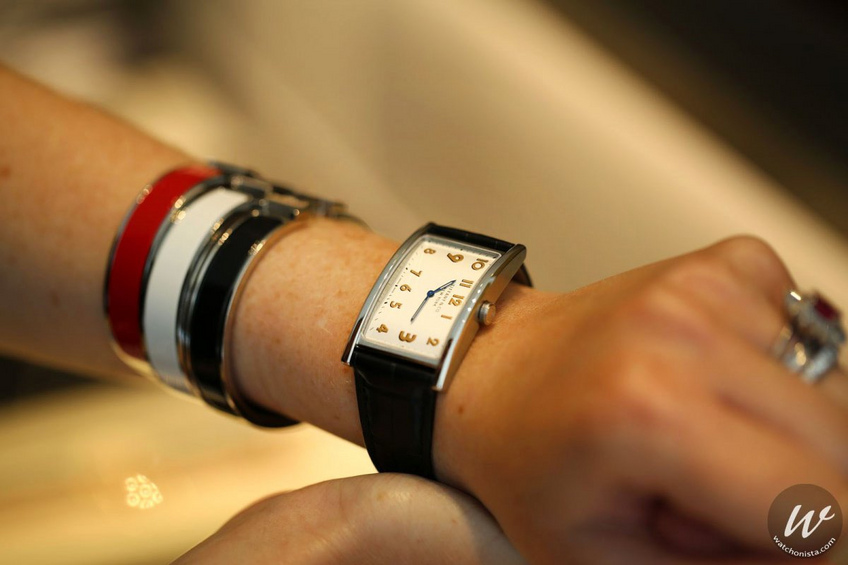 Tiffany East West with a white dial
Daring to shift everything
However, when it came to shifting, the brand decided not to hold back. And thus, the piece comes in a beautiful case with a harmonious 42x25-mm size and a shape that was conscientiously designed to fit the curved line of wrists. Further, it is equipped with a magnificent dial unquestionably inspired by the ones used in time-measuring instruments from the Art Deco period and with a completely atypical design. The twelve Arabic numerals follow the brand's typical design and Tiffany & Co chose to affix them in a shifted position a quarter to the right. This resulted in the number 12 being in the position usually occupied by number 3. Whilst this can be seen as a somewhat surprising decision, it does completely reinforce the purity of the case's shape and it adds a little something to this powerfully charming reference.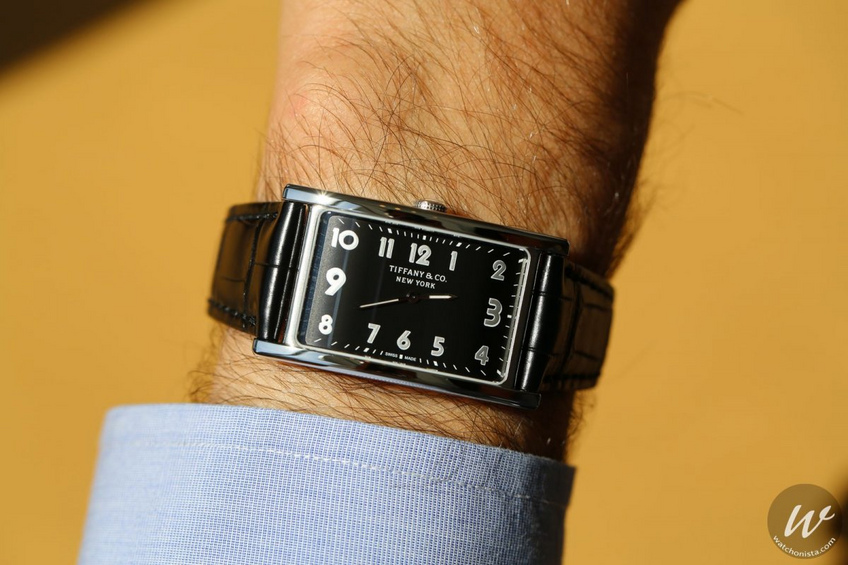 Tiffany East West with a black dial
Styled urban piece
The gracious piece sports long lines and was inspired by 1930s American architecture. Its beautifully made quartz caliber was chosen for its size, which will likely attract a clientele for which balance is important in every way.
The creation is a work of art and has been produced in three versions with different-color dials. Traditional watch enthusiasts will likely choose the reference with a silver dial while others may prefer the originality of the blue or black versions. These wonderful original and balanced watches are simple and come with an alligator strap. They are water resistant to 30 meters and are equipped to deal with the hazards of urban life. Elegant and timeless, they represent Tiffany & Co's interest in beautiful and extraordinary things.