Baselworld 2017 : Anonimo, military salute and a thirst for recognition
The brand has recently celebrated its 20th anniversary. The age of reason can wait. And yet, the brand – established in Switzerland since 2013 – masters vintage codes and measuring instruments in a way that speaks of age-old skills.
The brand exudes an iconic je-ne-sais-quoi -whichin marketing terms would be known as its DNA. It may be because its pieces belong to the breed known as tool watches, but they also encompass the brand's fundamental codes. Or it couldbebecause of bronze, a material it claims to have beenthe first one to use. In spite ofitbeing a young brand, the turning pointit took in 2016 made it appealing to seasoned collectors. Indeed, the brand made a move towards the universe of military watches and the nautical world.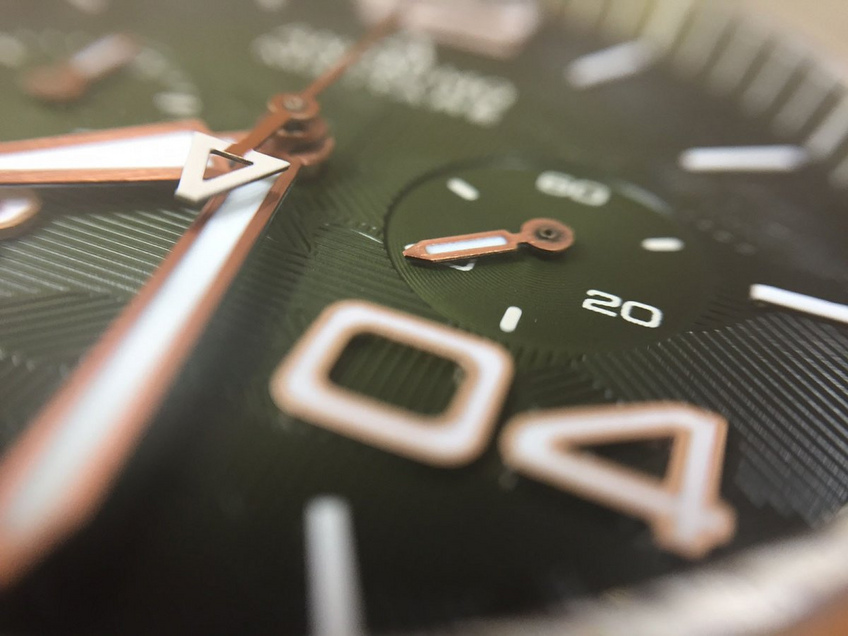 Anonimo Militare Alpini Camouflage
Julien Haenny started as Marketing and Communications Manager in 2015, and waspromoted to head of the company earlier in 2017. The officialannouncement was made just before the opening of Baselworld. Harmonyintends to put his ten years of experience at Hugo Boss, Jaeger LeCoultre and Technomarine at the service of his new challenge.
So much so as his multiple trips to different markets of the world have offered him a better understanding of distribution problems and the requirements of relay points. When asked to describe Anonimo's objectives in three key concepts, he didn't hesitate.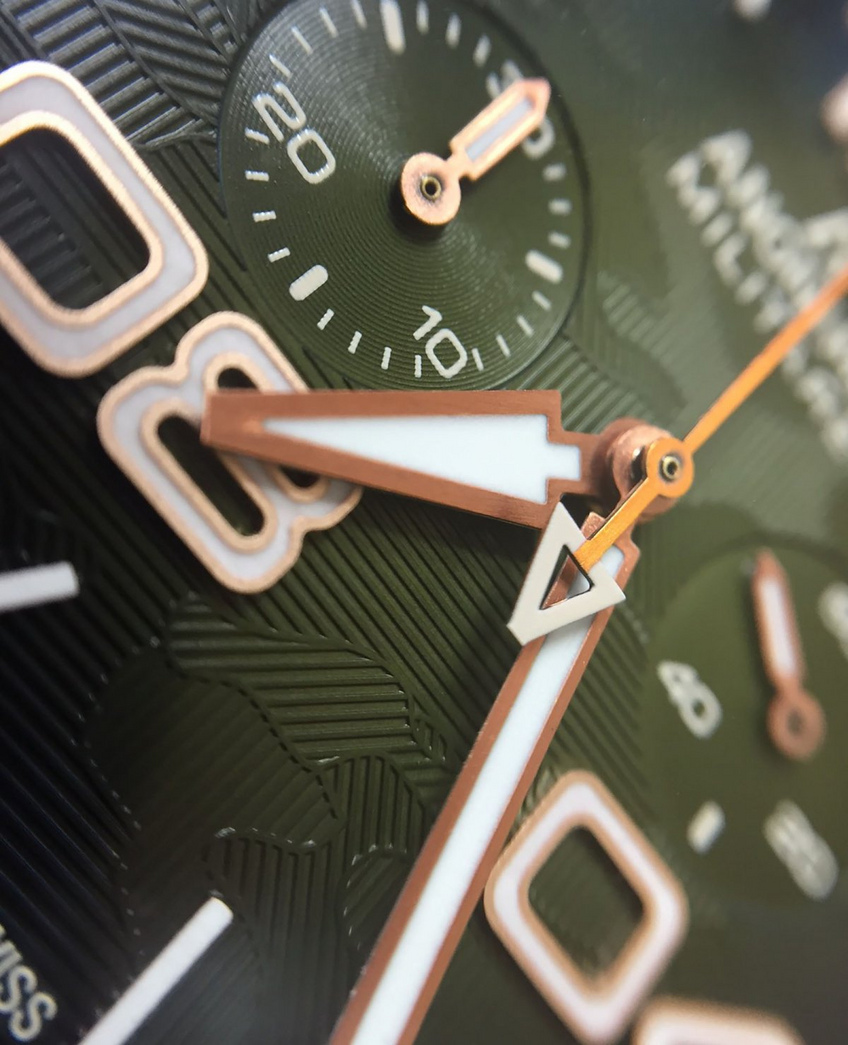 Anonimo Militare Alpini Camouflage
"Italian Elegance, bronze and watchmaking skills"
As Haenny put it: "Anonimo combines Swiss accuracy and a strong sport-chic Italian lifestyle to create powerful and robust watches. The Militare and Nautilo ranges are characterized by their atypical cushion-shaped case and their minimalist dials. The leather straps arehand-made in Italy". He is very open about their use of bronze: "Bronze watches have a historical legitimacy for us. They illustrate the brand's Florentine skills. The brand was one of the first to use bronze alloy in watchmaking. And it has kept using it in all of its ranges". Judging by the variety of models, materials, functions and by the very existence of several patents, the brand's skills speak for themselves and de facto propel them to the category of timepieces for professionals.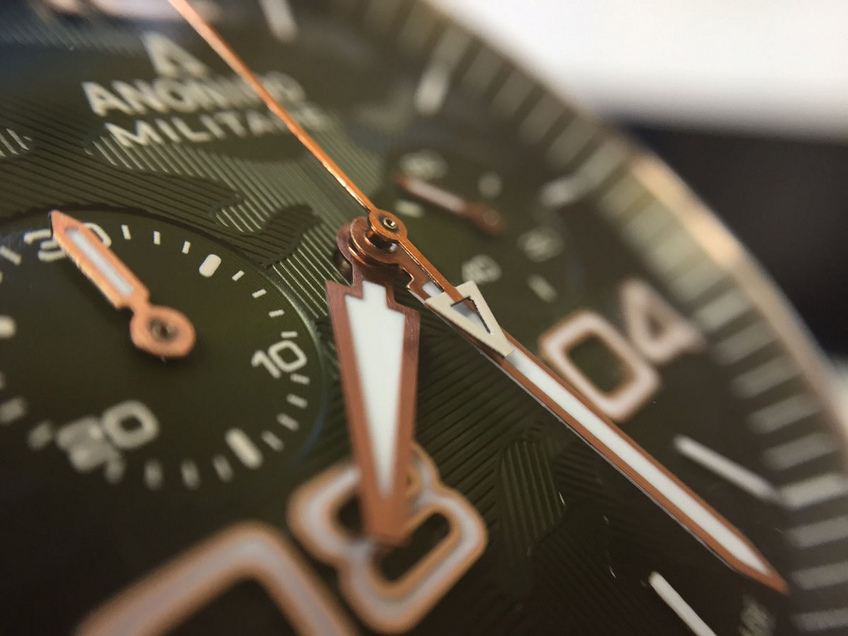 Anonimo Militare Alpini Camouflage
If you could choose but one...
…it would undoubtedly be the 43.4-mm Militare Chrono Bronze. Haenny enthusiastically shared: "The chronograph perfectly combines robustness with a strong sport-chic style". The watch had a supporting role in the comedy "L'Heureux élu" on the wrist of former TV host, now-turned comedian, Bruno Solo. What else? "Thanks to the patented protection device of its crown at 12 o'clock and to its lugs, it fits snugly on the wrist of the famous comedian. The hand-brushed black dial only featuresthe 12, 04 and 08 numerals,placed in a triangular position to evoke the Mattehorn –the legendary mountain that separatesSwitzerland and Italy. The mountain is the brand's logo as well as the'A' in Anonimo. Equipped with a self-winding Swiss Made movement, the Militare chronograph features small seconds at 3 o'clock and a 30-minute counter at 6 o'clock".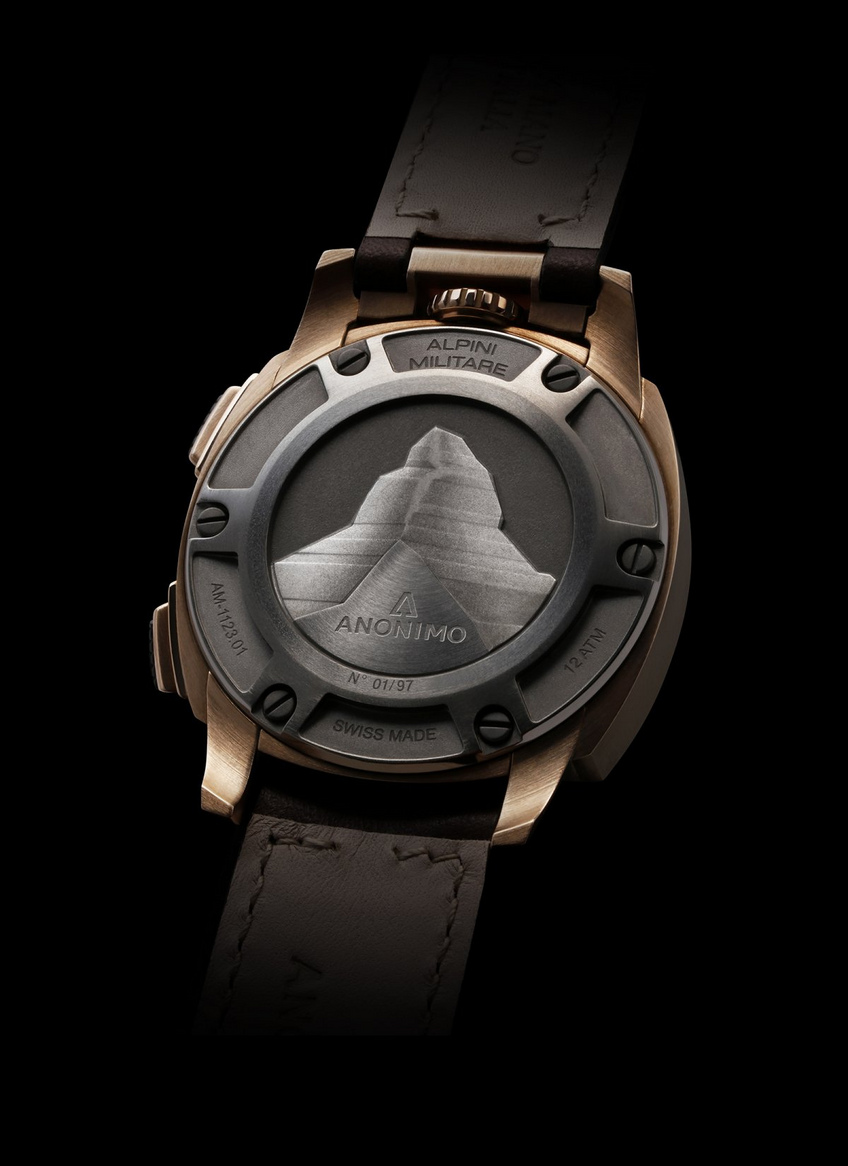 Anonimo Militare Alpini Camouflage back engraving
What happens next is neither vaudevillian nor satirical –unlike Eric Assous's play. Indeed, the Anonimo Militare Vintage, the new 2017 timepiece, climbed down from the stage to join the spectators.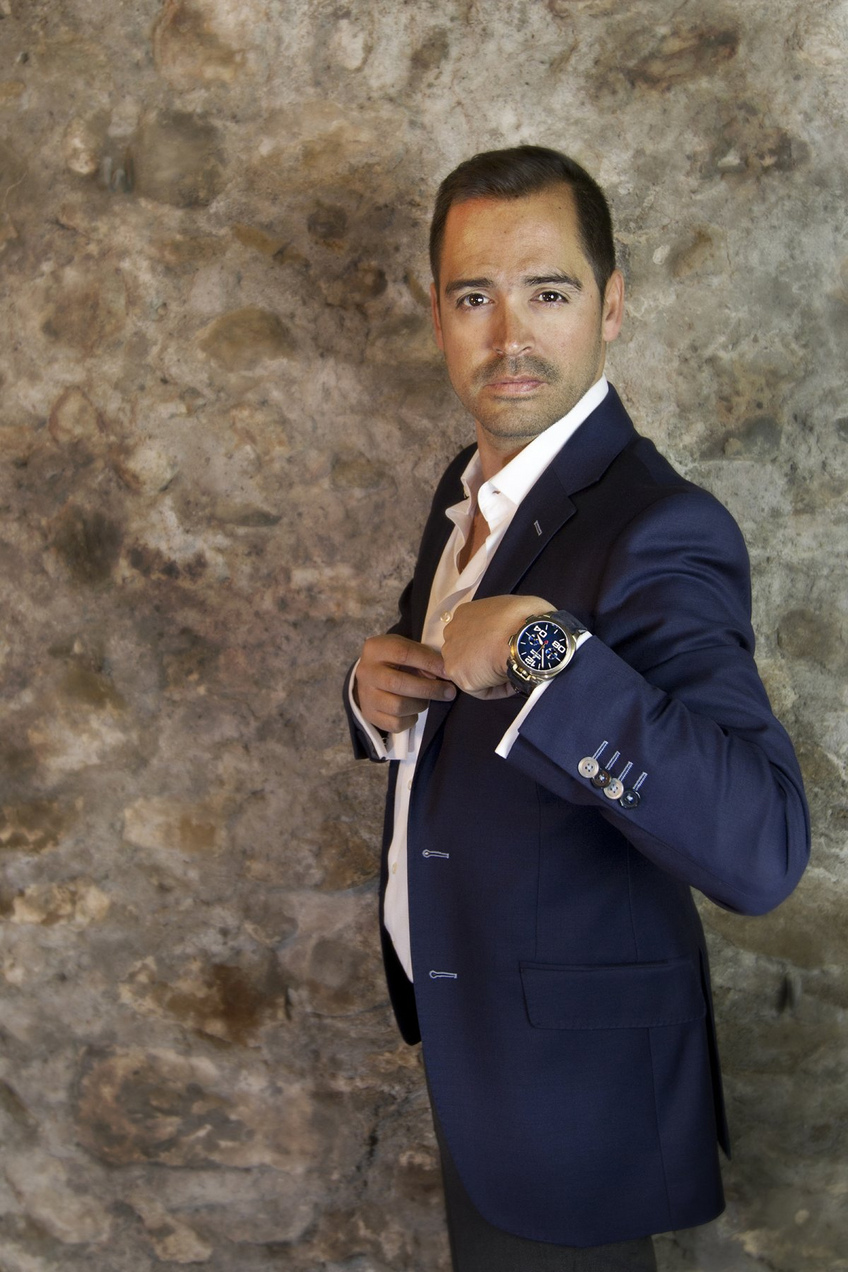 Julien Haenny, CEO of Anonimo Watches
Armed with its unshakable Italian class, it went around the room and made it clear that its cushion-shaped case and the trilogy of inscriptions on the dial belonged to the category of military watches. The eggshell white dial also features the mention "vintage" and red touches on the indexes as well as the 24-hour indication. The watch houses the self-winding mechanical Sellita SW260-1 caliber, which provides a 38-hour power reserve and features small seconds at 3 o'clock and the date at 6 o'clock. The original mention "Handcrafted in Firenze" has been replaced by "Swiss Made", as dictated by the new 'Swissness' law. Water resistant to 120 meters, it is a legitimate, unusual and aesthetically well-designed watch.
By
Benjamin Teisseire
,
Contributor
To establish a brand, horological or not, is to create a universe, to convey a message and ethos. Since 1997, Anonimo has created Swiss timepieces with a...
By
Ross Povey
,
Expert Tudor Collector
At last night's pre-Baselworld kick-off dinner, Tudor surprised all of their press partners (including us) with their new New Black Bay Chronograph.