Louis Vuitton inaugurates its "Fabrique du Temps"
The nice environment of the newly inaugurated site in Meyrin is a pretty good sign for the very popular brand. Indeed, having entered watchmaking less than ten years ago, the brand is obtaining double-digit growth rates in this field.
The popular brand that only entered reference watchmaking in 2002 stands out to the point that we might even forget it actually is the "LV" in the LVMH Group. Louis Vuittons's sister companies in the group are also popular (Hublot, Zenith, TAG Heuer) as is its high-born Italian cousin, Bulgari. In any case, the fact remains that the brand has historical watchmaking legitimacy but chose to avoid making allusion to it and instead focus on its 'traveling' background. Does the brand still remember that Louis Vuitton was a box-maker from the Jura who made small chest of drawers for watchmakers? Let's hope this will one day be mentioned at the museum of the "Fondation Louis Vuitton", in Boulogne (France). The museum's building is, one must add, a contemporary masterpiece by American architect Frank Gehry.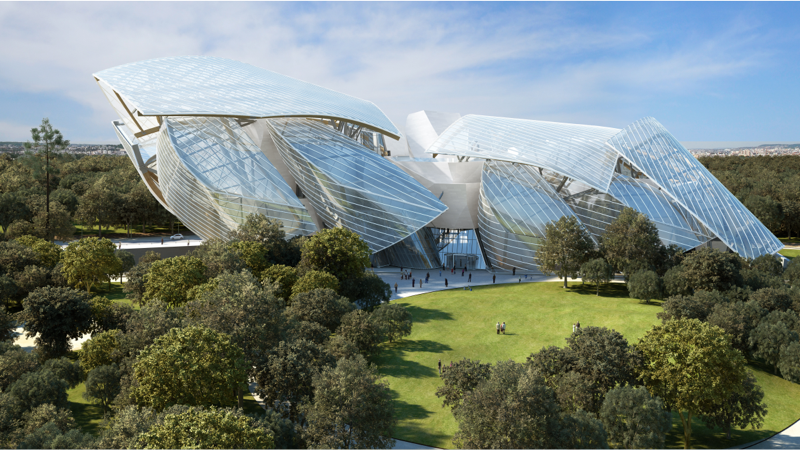 Fondation Louis Vuitton in Boulogne, France
History of "Fabrique du Temps"
It all started with BNB Concept, a company founded by three partners: Michel Navas, Enrico Barbasini and Mathias Buttet. The latter would later take over the reins alone and, overlooking the accustomed discretion amongst suppliers, become a well-known engine manufacturer who got a great deal of attention from the media. He would even become a talent hunter through the "Confrérie Horlogère". Though his level of success took a downward turn for a while, he skillfully bounced back and is now Head of Research and Development at Hublot. The other two original partners preferred to stay out of the limelight and created "Fabrique du Temps" in Satigny.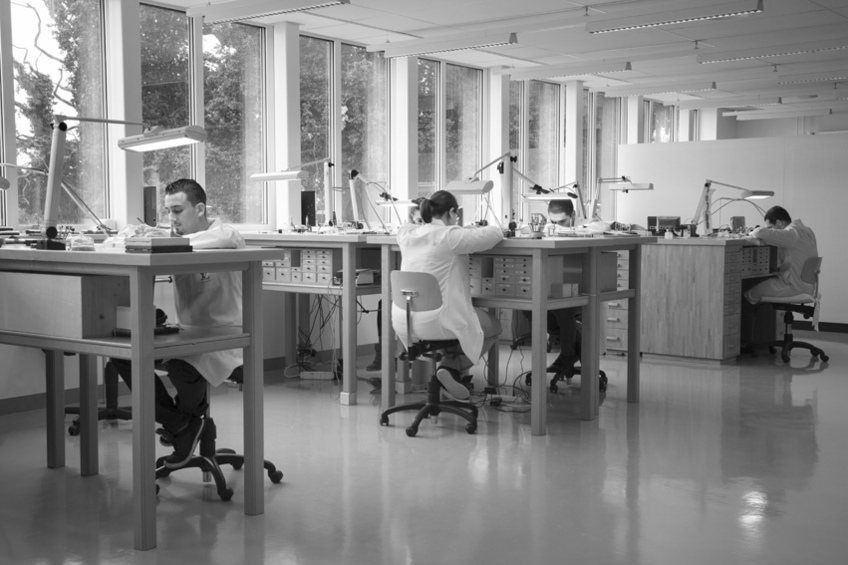 Watchmaking Workshop, La Fabrique du Temps Louis Vuitton

This genuine complications laboratory was acquired by Louis Vuitton, one of its most loyal and prestigious clients. This added skill led to Louis Vuitton opening the new building in Meyrin in early October 2014. The brand new "Fabrique du Temps" was filled with talented craftspeople who had until then been working in La Chaux-de-Fonds. The lively media-covered inauguration was the opportunity to remind attendees that the name "Tambour", the brand's flagship model, is a tribute to the invention that made the transition from pocket watches to wristwatches. In short, it is an icon that only brands hailing from the fashion world can create.
Hamdi Chatti, the man behind the two-digit growth
There has always been a human factor behind the history of great brands, even the ones owned by groups. A good example of that is Hamdi Chatti, Vice-President of Louis Vuitton's Watchmaking-Jewelry division. Even though he dreamt of becoming a watchmaker, Chatti actually graduated in engineering at the EPFL to fulfil his father's wish. He then trained as a watchmaker and specialized in watch design while working in his first job. In short, he is a perseverant and visionary man with a determination that is sure to blend in well in the complex universe of a group listed on the Stock Exchange.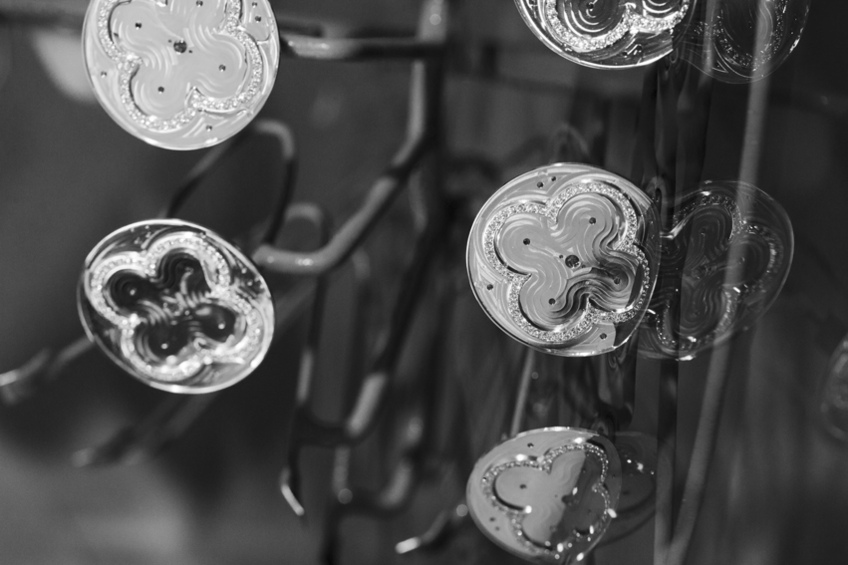 Rhodium bath of Tambour Monogram Forever dials set with diamonds
Chatti shows no interest in individual glory and he is a driving force to which we owe the industrial and craft coherence that has accompanied the inexorable expansion of Louis Vuitton in watchmaking. First, the brand acquired a 6,500-meter-square plot of land and then renovated a 3,500-meter-square industrial building. Today, the site counts almost 120 employees among its staff, three-quarters of which accepted to move from the original site in La Chaux-de-Fonds. It would seem that working in Vuitton's watchmaking division is a life-changing move well worth making. Of course, the two-digit growth it cheerfully flaunts also held promises of a better future.