Interview with François-Henry Bennahmias
Long critized for living on an icon- but what an icon, the octogonal shaped case of the Royal Oak designed by Gerald Genta. Audemars Piguet proved wrong in 2015, not only focusing on women but emphasizing on why the Swiss Manufacture from Le Brassus is still at its apotheosis. Six questions to Francois-Henry Bennahmias, appointed CEO in 2013.
How do you come up with a Diamond Punk ?
When we started working on the Diamond Punk, it was a timepiece that was not supposed to see the light of day. All teams united, everyone internally was against the production of this piece. Audemars Piguet has long been known for being a watchmaker, not a jeweler. Regardless of what everyone thought, I decided to go for it. They needed to find a solution. We were going to do it ! In general, jewelry timepieces are hardly wearable and rarely comfortable on the wrist. But when it's perfectly adjusted, no words can describe it. That was our goal.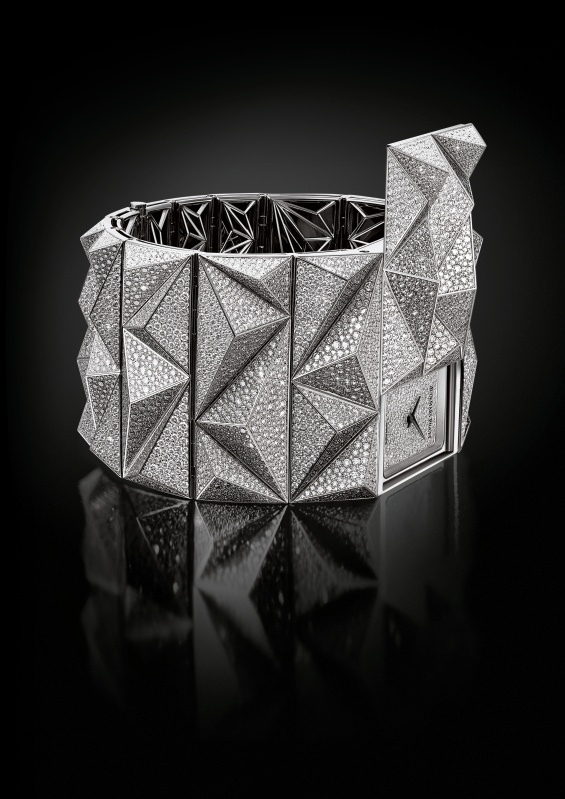 The Audemars Piguet Diamond Punk
How did you manage ?
In January 2014, the first prototype of the diamond punk came out of the manufacture and wasn't approved, whatsoever.
According to the team, the first Diamond Punk was not linked to the identity of the brand, the AP DNA could not be felt, which is why they thought it was unrealistic to conceive such a piece. I did not give them any other option than to produce it. I did not care, I wanted it, and I got it.
How are you defining horological jewelry ?
Growing !
There is an increasing offer of feminine watches with more and more crazy pieces. On our end, the next jewelry timepiece is being made as we speak. If you saw a Diamond Punk last year… be ready for a Punk-Punk next year ;) !
The Audemars Piguet Millenary Hand Wound
Why did you decide to focus on feminine launches during the SIHH ?
The AP feminine collections need to become statement pieces. They need to be discovered, understood, known, wanted and owned. Since women are getting more and more interested about watchmaking and what kind of timepieces are available for them, and them exclusively, it was a good move to impose our feminine style and follow the trend… in our own way !
According to you, what is the future in feminine watchmaking ?
The power of women is growing and their interest in watches – real watches – is growing ever faster. Aside a few exceptions such as the Happy Diamond launched by Chopard or the Chanel J12, rare are the feminine successes in terms of watchmaking. The more women are exposed to watchmaking the more they will ask for it. But it takes time and this time needs to be used smartly to get to a pyramidal effect : give an image, offer a nice concept, design a cool piece, and trigger emotion to seduce the woman !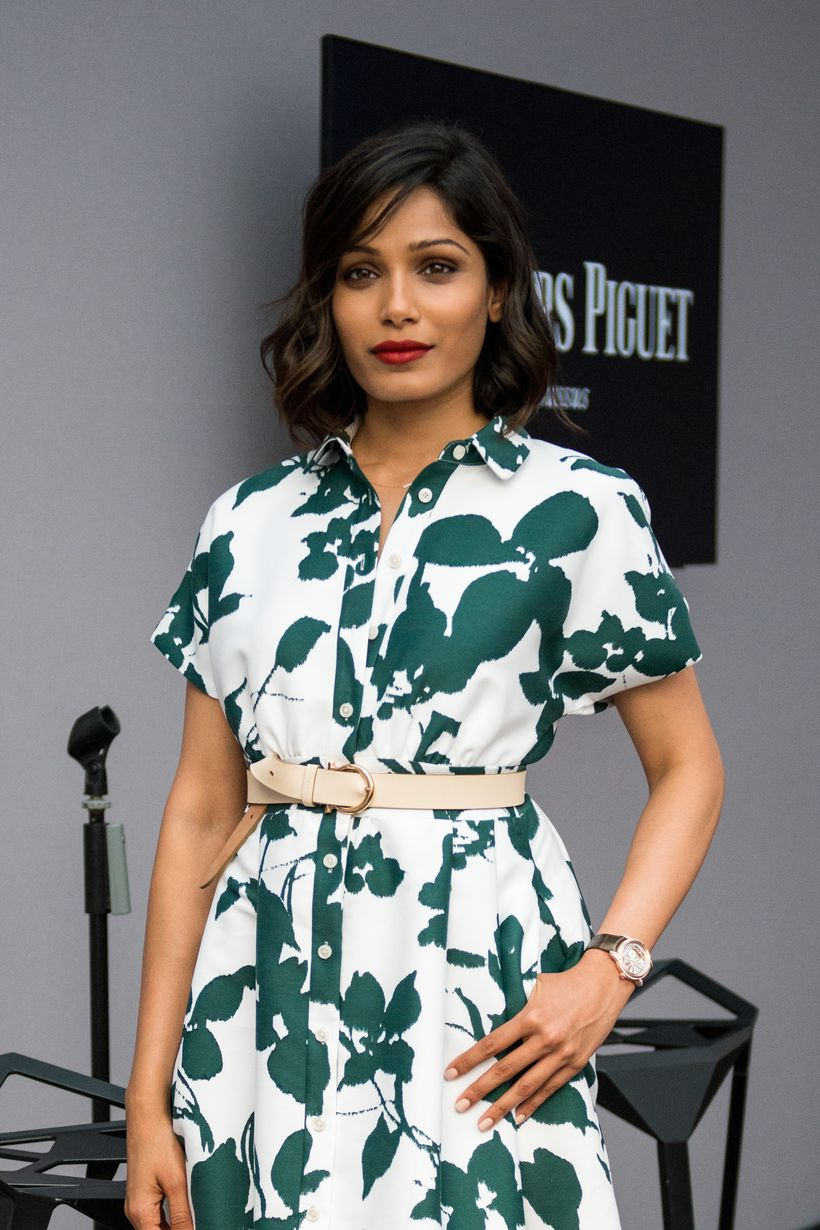 Indian actress Freida Pinto embodies with perfection the AP Women
What is your number one focus for Audemars Piguet ?
Establish the strategy that has been decided three years ago in regards to focusing on quality pieces rather than quantity. Of course, we would be stupid not to push the Royal Oak – it would be like kill the goose that lays the golden eggs. However, as iconic as the Royal Oak is, it is not the unique piece AP is known for !
Speaking of which, earlier this month in Paris was the worldwide launch of the new Audemars Piguet Millenary collection, the iconic ovale feminine wristwatch. FHB introduced the new AP Ambassador, Indian actress Freida Pinto who embodies with perfection the AP Women.
By
Audrey Humbert
,
Contributor
The iconic model Royal Oak, designed by Gerald Genta, introduced in the market in 1972 at the Basel Fair celebrated its 40th Birthday just 2 years ago with...