The watchmakers of Henry Graves part 1: history's forgotten contributors
Since the 18th century, La Vallée de Joux has been well known for its complicated watch mechanisms. The "Musée Espace Horloger" pays tribute to the watchmakers of Patek Philippe's famous Henry Graves.
By Dave-William Grandjean
Watchmakers in La Vallée de Joux inherited the great French and English watchmaking tradition. They all brought the skills they inherited from international watchmakers to a hitherto unprecedented level of mechanical sophistication and complexity. Yet we wonder: how was the daily life of these watchmakers? Did their level of technical sophistication reflect the way of life in one of the most preserved valleys of Western Switzerland?
When Patek Philippe sought the expertise of "country watchmakers"
The meticulous work of watchmakers from La Vallée de Joux helped them to gradually build a reputation. Indeed, a great deal of the world's most complicated watches from the 19th century, which were sold under the great Genevan or Parisian names had actually been designed and produced by these craftsmen.
In line with the time's manufacturing system, Genevan watchmakers sought the cheap but skilled labor of the "country watchmakers" from the Jura in Vaud. In the early 1900s, Patek Philippe used to call regularly upon the skills of an "établisseur" from Le Sentier to come up with an extraordinary watch. Said "établisseur", going by the name of Victorin Piguet, did not work alone. Founder of a small dynasty, he used to get help from his family and craftsmen to carry out the projects he was entrusted with.
Victorin Emile Piguet, the kid from La Vallée
Born in La Vallée de Joux, Victorin Emile Piguet (1850-1937) was, as mentioned above, the founder of a small dynasty. He taught at the watchmaking school in La Vallée de Joux and was a Judge as well as the president of the region's District Court. In 1872, he founded "Victorin Piguet et Frères" with William Alfred Piguet. He also spent some time in Geneva, where he worked as master teacher at the watchmaking school from 1880 to 1882, before he returned to La Vallée. He lived at "Chez le Maitre" in Le Sentier until 1873, when he moved to Etoy. We would later on move to Coppet. Between 1890 and 1895, he managed the "Victorin Piguet" workshop on his own before he joined Julien Henri Piguet again to create "Victorin Piguet et Cie".
Although his father, Henri-Daniel Piguet, had also been a watchmaker, Victorin was recognized as the founder of the dynasty and his sons inherited his workshops and his skills.
In the late 1920s, several Piguet generations crossed paths again at "Les fils de V. Piguet". In 1927, Jean-Victorin and Paul-Henri Piguet were managing the company under the watchful eye of their father and founder. Young Henri-Daniel Piguet, who took over the family company afterwards, also made his professional debut at the time. Thus, three generations of watchmakers worked together to create the "Henry Graves", the craziest project project Patek Philippe had ever entrusted them with and certainly the most challenging watchmaking endeavor until then.
Jean and Paul took over from their father in 1920. After Jean's death in 1949, it was his son Henri-Daniel – Victorin's grandson – who continued the production of hand-made complicated pieces for Patek Philippe as well as Vacheron Constantin, Breguet and Audemars Piguet amongst others.
The other watchmakers involved with the Henry Graves
The Victorin Emile Piguet watchmaking dynasty did not work alone. Following the requirements of "établissage", Victorin Piguet's sons called upon the skills of various watchmakers from La Vallée to carry out their projects. Between 1926 and 1932, several watchmakers and craftsmen from La Vallée de Joux were thus involved in the creation of the "Henry Graves". Each one was a specialist in their own field and they all gave the best of themselves to create this masterpiece. Each part of the watch and the mechanism was entrusted to a different specialist.
In an ever-changing world, still in transition between "établissage" and industrialization, the watch was developed in the workshops, the houses and the farms of each of these horology craftsmen. Around ten craftsmen contributed to this project under the supervision of the Piguet family. They all had strong characters and a rough lifestyle, in accordance with their time.
Paul Auguste Golay: the two-faced watchmaker
Paul Auguste Golay (1873-1937) was undoubtedly the closest friend of the Piguet family and the most prominent of the craftsmen who worked on the project. The amazing watchmaker was able to design and manufacture perpetual calendar mechanisms, certainly one of the most complex parts of such a great complication.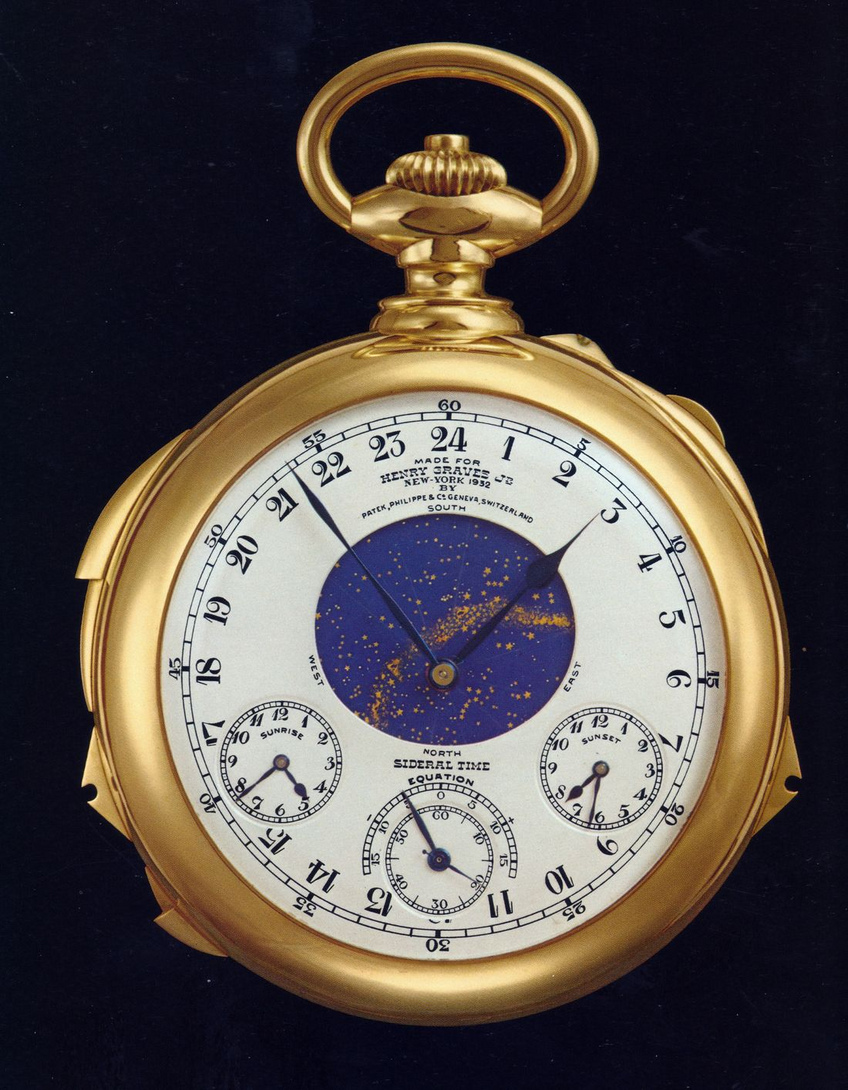 The Patek Philippe Henry Graves
His wife was a descendent of the Grand Duchy of Baden and had a reputation for not being able to stay in the same place for long. This is why they moved to La Vallée de Joux as well as to Corsier-sur-Vevey, at the foot of the Jura to find a more suitable climate for Auguste Golay's poor health. They had three daughters.
Beyond this apparently banal life, Auguste Golay had a dual personality. Also known as David of Ordons, he was an outstanding storyteller, a talented writer and a charcoal draughtsman in his spare time. His stories, such as the "Aventures de Pierroton Marréchaux" occupied the pages of the "Feuilles d'Avis de la Vallée de Joux" newspaper before they were republished by Editions Le Pèlerin. He particularly excelled at stories about wolves in La Vallée.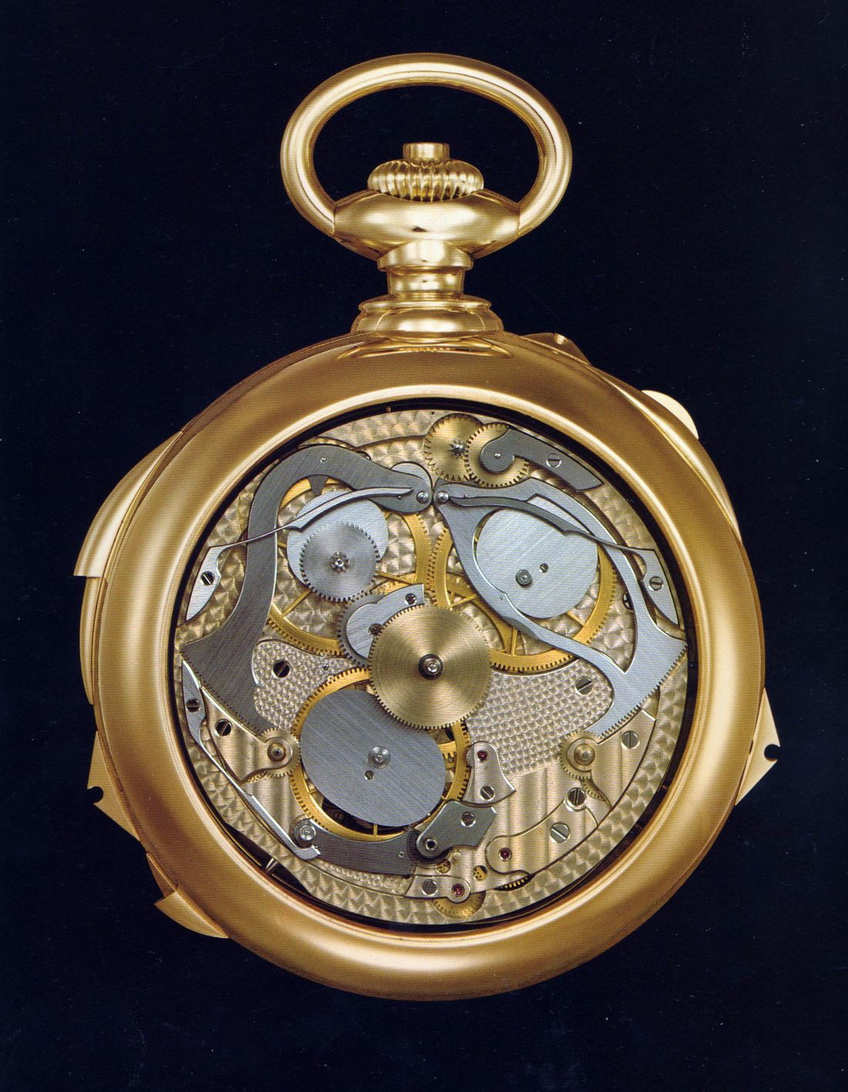 The Patek Philippe Henry Graves
Paul Auguste Golay was also one of the region's last patois speakers as well as a famous local historian and genealogist. He carried out a memorable historical study called "Le Passé des Piguet-Dessous" and made a geographical map that illustrated the colonization of the Brassus village around 1600.
He often corresponded in patois with professor Piguet in Lausanne and their letters were filed to the patois glossary of French-speaking Switzerland in Neuchâtel.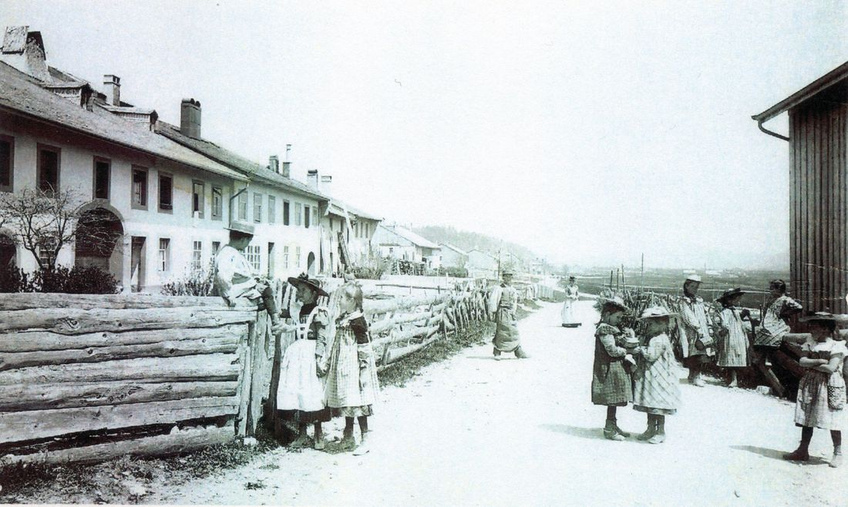 Paul Auguste Golay's house at Piguet-Dessous
Temporary exhibition: "Star Watch" dedicated to the Henry Graves pocket watch – until April 24, 2016 at L'Espace Horloger. Click here for more information and visit hours.
On the same subject: