Prix Gaïa 1998 – Philippe Dufour. Craftsmanship-Creation category
He was awarded for his work as designer of watches with great complications, the former of which are presented in such a way as to enhance the technical prowess of their movement.
Training
EHS watch repairer
Selected works
Restoration of highly valued antique and complicated watches.
Creation of his first minute repeater and grand strike wristwatch.
Duality, first double regulator wristwatch.
Before Gaïa
Born in Vallée de Joux, Philippe Dufour graduated with a watch repairer EHS diploma. In 1967, he started working at different places. He quickly felt the need to broaden his watchmaking know-how and thus went to London, Frankfurt and the Virgin Islands. Upon his return in Switzerland, watchmaking was under the influence of a huge crisis. He started working at some of the leading Swiss manufactures.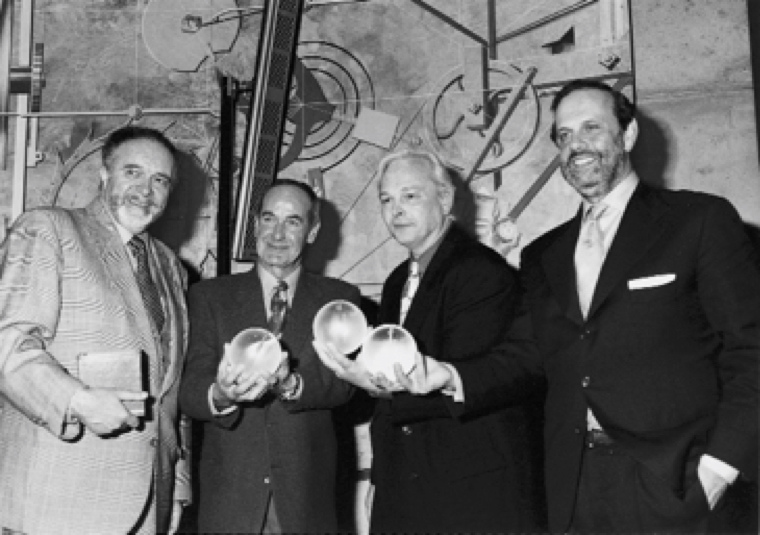 The laureates : Yves Droz, Joseph Flores, Philippe Dufour and Luigi Macaluso
After some time, Dufour decided to open his own workshop for the repair of highly valued antique and complicated watches. In 1989, at 41 years old, he started an eponymous production of watches. One of his first creations was a minute repeater and grand strike wristwatch released in 1992. It was interesting to see how he designed a simple watch despite the movement's high complexity. For instance, the winding crown had two functions – the winding stem turned in one direction to activate the movement and the other direction to activate the striking mechanism. The watch won the first prize for the best technical production at the Basel Fair in 1992.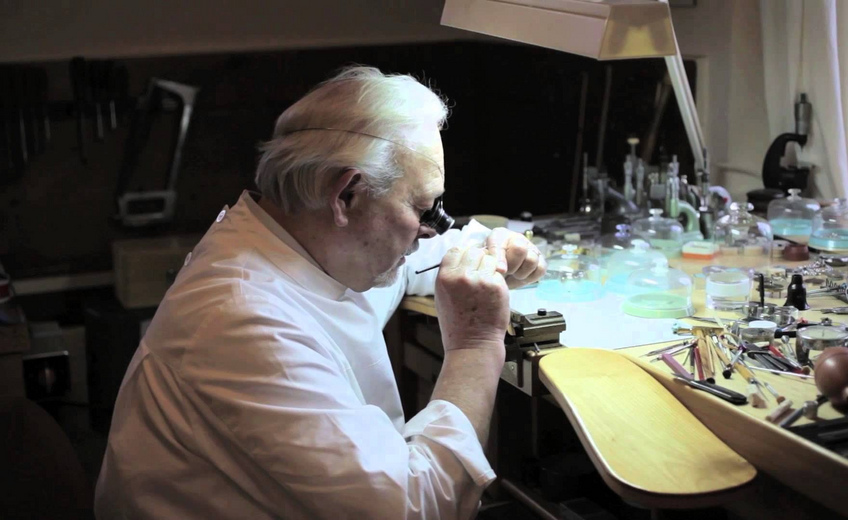 Philippe Dufour
Seven years later, he introduced Duality, the world's first double-regulator wristwatch. The watch required over two and a half years of research and effort. Dufour also made good use of his creativity on the aesthetics of the watch, particularly when he made the innovative decision to remove the traditional hour-circle.
One of his particular skills is that he can produce all the components of his watches on his own.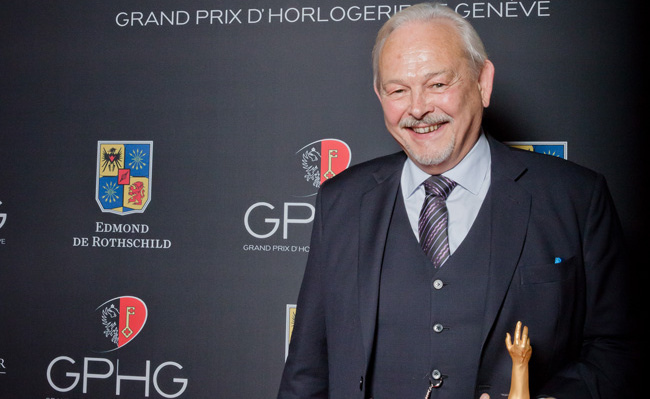 Philippe Dufour at the GPHG 2013
After Gaïa
In 2000, he released Simplicity, a model with no complications whatsoever. The watch's name encompassed the designer's intention and philosophy. After the release of Simplicity, he started the production of a mini line of approximately 25 pieces per year.
His works were mostly sold in Japan, to which he owed two-third of his turnover. As an independent person and a perfectionist, he amazingly reconciles his love for innovation with a total respect for the highest watchmaking traditions.
His daughter Magali has now joined him in his workshop. She has studied watchmaking at the Ecole Technique de la Vallée de Joux (ETVJ) and WOSTEP in Neuchâtel.