Prix Gaïa 1994 – François Mercier. History-Research category
He was awarded for seventeen years of service as curator of the Watch Museum of Château des Monts (Le Locle) where his hard work resulted in a significant increase of not only the museum's collections but also the number of visitors, and subsequently, the museum's popularity.
Training
All-rounder watchmaker specialized in accuracy setting
Selected works
Curator at the Watch Museum of Le Locle.
Watch museums, La Chaux-de-Fonds, Le Locle (with C. Cardinal), coll. Swiss museums, n°5, Geneva, Zurich, 1993.
Before Gaïa
François Mercier started his watchmaking career later than usual at 20 years old. In 1950, he started training at the Ecole du Locle. Four years later, he graduated with a watchmaker diploma and started to work in the industry where he specialized in accuracy setting. He won particular recognition when he participated in the accuracy competitions of the Neuchâtel Observatory. In 1959, he obtained his precision timer certificate and won the Prix Guillaume, an award that is exclusively reserved to timers competing for category-listed awards.
After that, Mercier took a particular interest in problems related to balance springs and escapements and started working in subsidiary fields of the watch industry.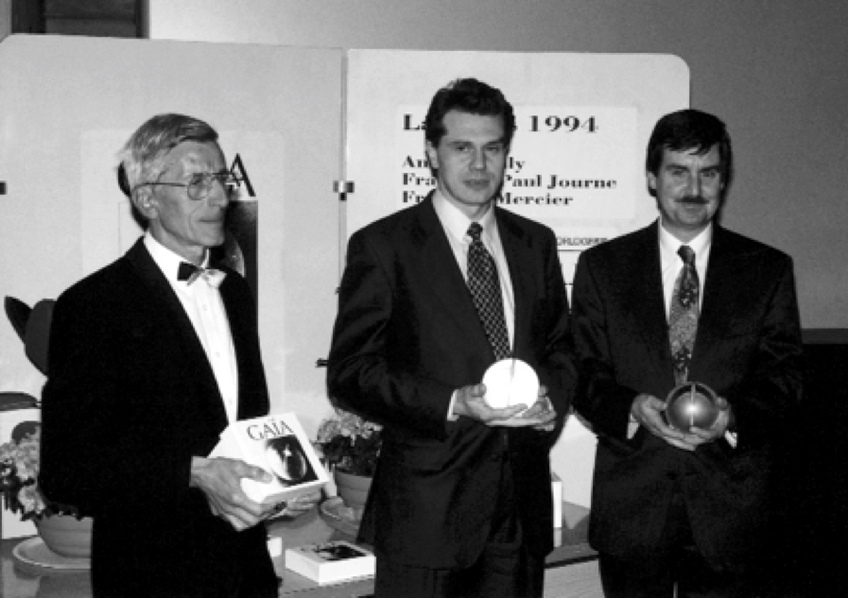 The 3 laureates : François Mercier, François-Paul Journe and Anton Bally
After his experience in the watch industry, Mercier applied for the position of curator as successor of Ephrem Jobin at the Watch Museum of Le Locle. Appointed, he became the first full-time curator at Château des Monts. He rapidly took a liking to Le Locle's history, which is steeped in the lives of watchmakers and master watchmakers. His ideas were readily accepted by his committee and, most importantly, by local authorities.
His main objective was to bring the Watch Museum of the Château des Monts better influence by enhancing the beauty of its collections. He wanted the splendid setting of the Monts to be a pleasant meeting point for the public, a place where they could enjoy the history of the watchmakers in the Mountains. To see it through, he put a lot of energy in setting up new infrastructure, in making sure visitors were well received and in highlighting the watch legacy of the region.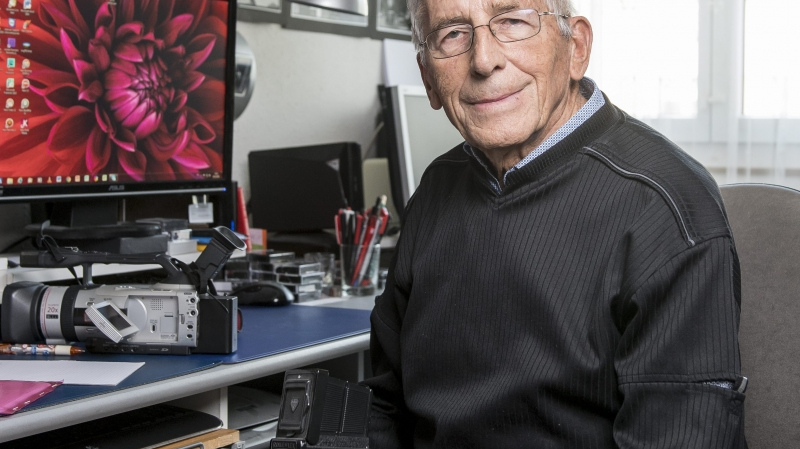 François Mercier
In 1993, Mercier retired after seventeen years at the head of the Watch Museum of Le Locle. During this time, he gave the Museum new dynamics by expanding the exhibition area and by adding pieces to its collections with, for example, the help of donations received. These improvements attracted several visitors to Château des Monts.
After Gaïa
However, after his retirement, Mercier did not cease all watchmaking-related activities. He listed and classified articles published in watch magazines. And as a fan of photography, he organized photo exhibitions and participated in film editing. He also kept up with several activities of the region's Senior's Clubs of which he is, incidentally, also the president.
His work as a "mechanical artisan" was awarded as his mechanical watches were remarkable in their technical and phenomenal complications, and...
He was recognized for the essential role he played in the technical management of ETA SA Fabriques d'Ebauches and most especially for the creation of the...