Guillaume Têtu: "Ralph Lauren to return to SIHH in 2018!
It's already a year since he picked up the torch handed to him by Luc Perramond. The watchmaking enthusiast now finds himself working alongside a living monument to worldwide elegance. None other than Ralph Lauren….
What more could anyone want? Having co-founded the brand Hautlence (an anagram of Neuchâtel) of which he remained a shareholder for 12 years, Guillaume Têtu is now COO and product development manager at Ralph Lauren Watch and Jewelry Co. Currently working in direct communication with the legendary icon and star, he turned up at SIHH 2017 in Geneva to cast a connoisseur's eye over the year's newest arrivals and play discreet host to a few friends and aficionados of the brand.
A little more light on the subject
Incredibly, he now regularly attends meetings with a legend who started his career by selling ties in Brooklyn. Ralph Lauren then went on to found his own range of neckties, polo shirts and everything else having contributed to his international renown as head of an empire that turns over nearly 8 billion Dollars. The brand now has a watch division, which employs around twenty people at Plan-Les-Ouates (a municipality of the canton of Geneva) and occupies a building numbering some 400 employees working for the brand's European branch.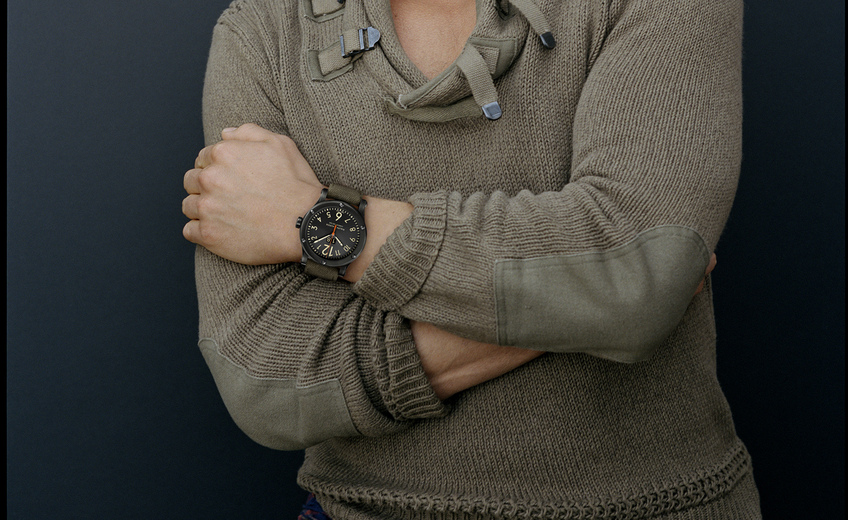 Ralph Lauren RL67 Safari Grand Date
The Pope of elegance is an agreeable, approachable man. His legendary good-naturedness does not detract from his ability to take quick, astute decisions, nor the natural authority of a man who knows exactly what he wants and who is not afraid to go out and get it. He is assisted in his tasks by his two historical advisers, namely his brother and one of his very first employees. During meetings that can last anything up to two hours, he can be seen shooting them complicit, questioning glances: he studies them for their approval and gut-feeling, searching their faces for confirmation of his first impressions.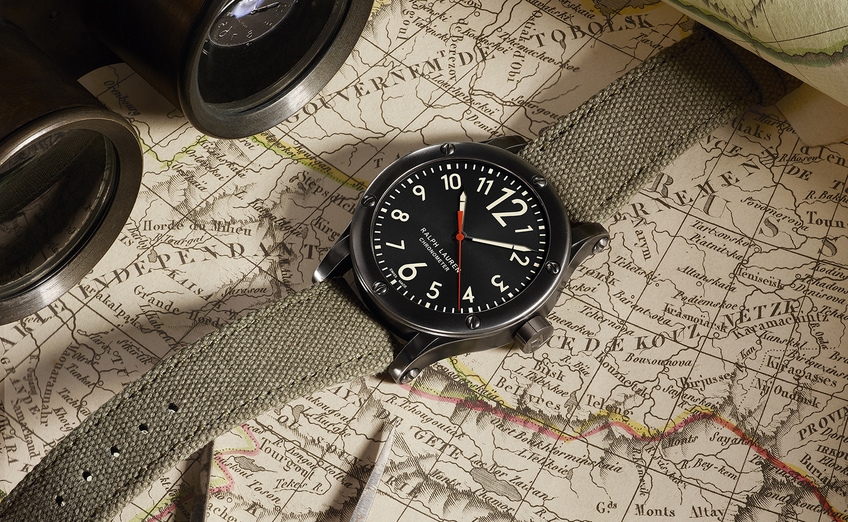 Ralph Lauren RL67 Safari Chronometer
Never believing that he might one day be working alongside such giants, Guillaume Têtu approaches the table armed with the perfect light. Carrying two portable desk lamps, not too dissimilar in appearance to a thermos flask, he calmly and assuredly describes the collections and their subsequent refinements. Consummate professional that he is, he knows that his lamps will play a decisive role. Decisions will be taken regarding colours and shades aide and abetted by light from the best lamp architecture in the world.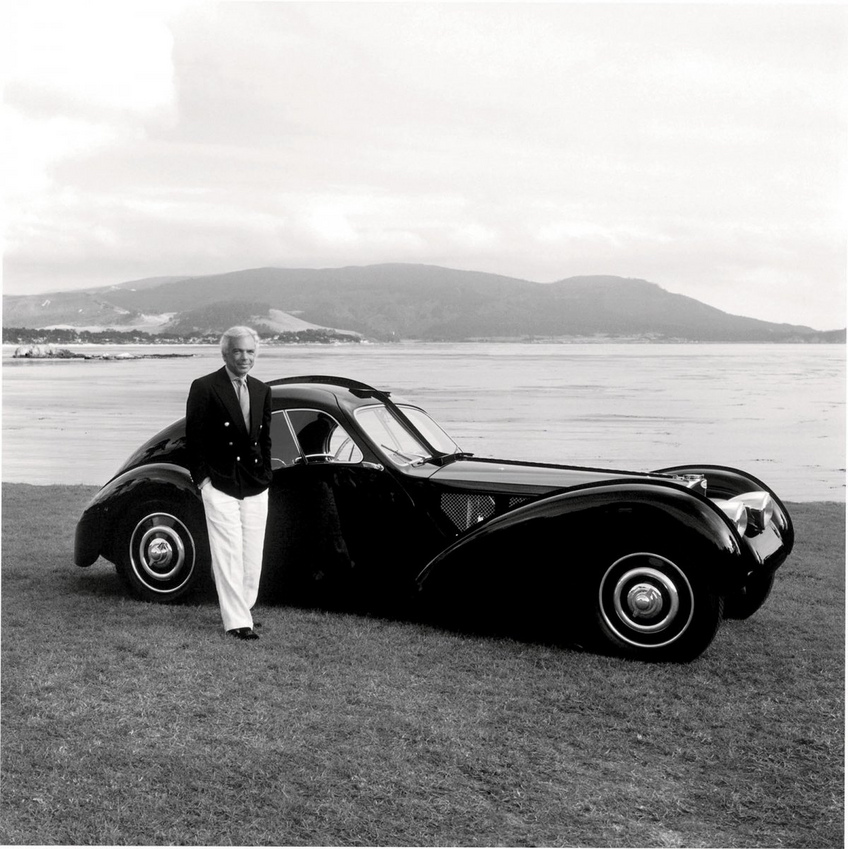 Ralph Lauren and his Bugatti Atlantic Type 57SC Coupé of 1938
Affordable Art Deco
Ralph Lauren's return to SIHH in 2018 is the big news of the day, but apart from that, Guillaume Têtu and his team had something else to offer. Four models comprise the offering. The Stirrup family has seen some new additions to elaborate further on the equestrian theme.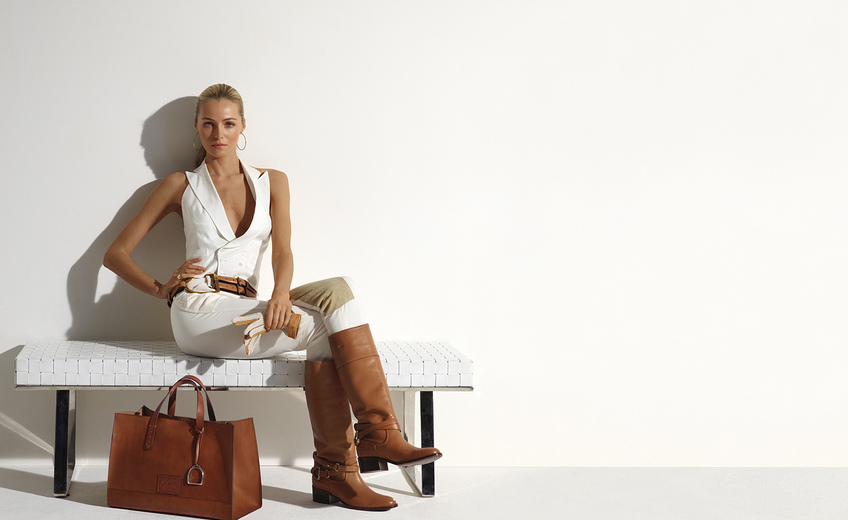 Ralph Lauren Stirrup collection
Next up is the Art Deco collection composed of the 867 for men and RL 888 for women. The number in each case is a nod to the respective Madison Avenue addresses of both the men's and women's stores in New York. This collection witnesses an increase in case size from the original 32 and 38 mm diameters launching the range to the 42 mm diameter dial now featured in a unisex model that has also swapped its quartz motorization for an honest-too-goodness three hand calibre, the Sellita movement designated 300-1. Once again, on a black and white dial with a choice of leather strap or steel bracelet (gold having been the preferred metal in previous years), concentric squares combine with a mix of Roman and Arab numerals, redolent of Art Deco design. The new models for 2017 thus secure a less elitist and more affordable positioning for Ralph Lauren watches for the first time.
The art of camouflage on a grand scale
In designing the RL 67 Safari collection, a reference to the year of the brand's creation, Ralph Lauren expresses a distaste for tiny date features. 50mm is a bold, no-nonsense size for a watch case that sports a large aperture devoted to its decimal date display. In addition to the Sellita 300-1 calibre, the model also features a big date module manufactured in Val Fleurier. The dial comes in a camouflage or dark, moody finish with surround crafted in hand-distressed PVD steel for an attractive pre-worn look. Let's not forget that, aside from being famous for his fleet of old-timers, Ralph Lauren is also known to be a big collector of vintage timepieces.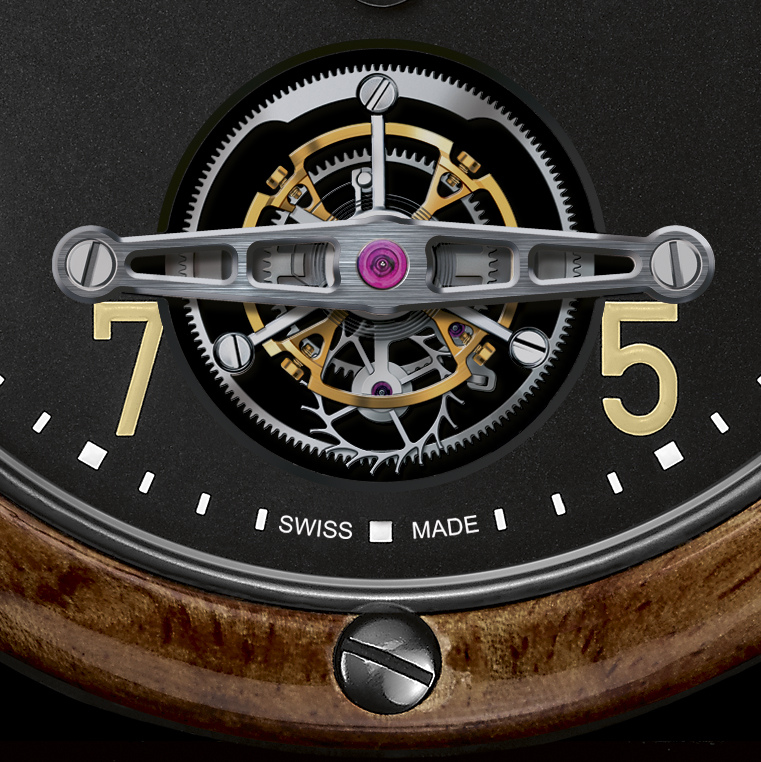 Ralph Lauren RL Automotive Tourbillon
Automotive welcomes the tourbillon
The third big piece of news is the brand's development towards complications in the Automotive range created in 2012, for which Watchonista, incidentally, was one of its most enthusiastic promoters.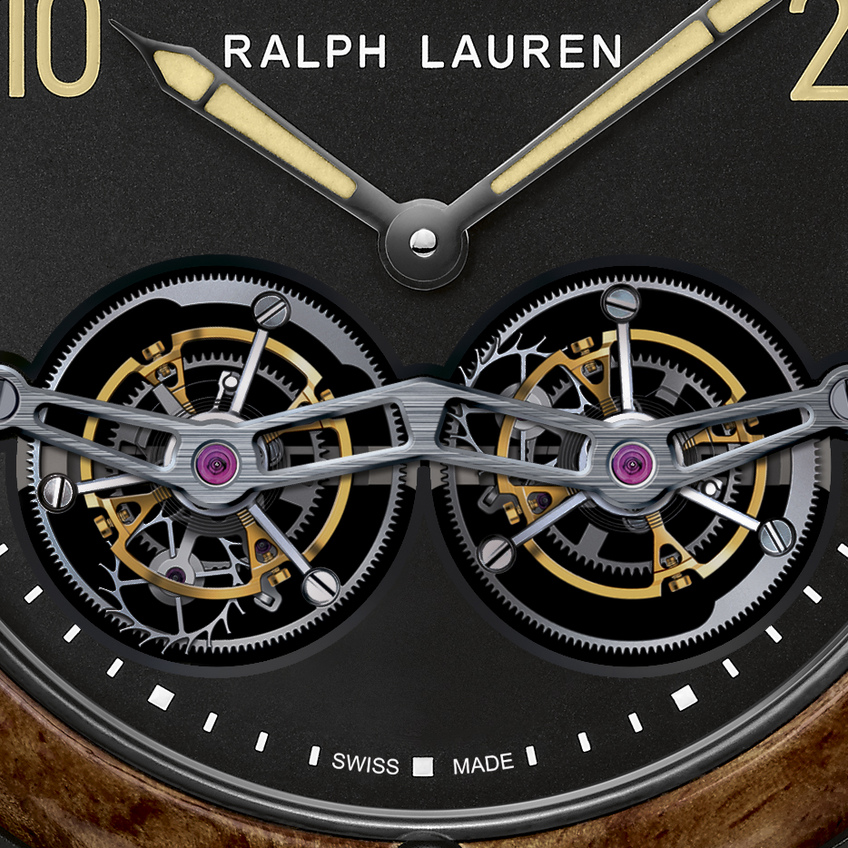 Ralph Lauren RL Automotive Double Tourbillon
Featuring a rosewood bezel (which carries a 15-year warranty) in a nod to the world of gentlemen drivers, this range offers a tourbillon with automatic winding powered by a micro-rotor, and a double-tourbillon model with manual winding. Both masterpieces thus propel the celebrated Ralph Lauren brand into the elite circle of makers of fine watchmaking complications. In each case, Guillaume Têtu has opted for 'motors' developed and crafted by the Cercle des Horlogers at La Chaux-de-Fonds. The choice of this little-known motor manufacturer adds not only to the desirability of these pieces, but also the same touch of originality as that found in the first model in the Automotive range, a chronograph rolled out in 2012 housing a Jaeger-LeCoultre calibre, no less. A nice touch and a timely reminder of the basis upon which the prestigious designer, Ralph Lauren, continues to consolidate his entrepreneurial joint watchmaking venture with the Richemont Group.
RL AUTOMOTIVE SKELETON SPECIAL PAGE
Sponsored by Ralph Lauren
By
Rhonda Riche
,
Editor-At-Large
Ralph Lauren brings the Wow factor to the first edition of Watches & Wonders Miami.
By
Joël A. Grandjean
,
Contributor
What else does the urbanite dream of? As he (or she!) is completely engrossed in a daily routine of negotiating the big city. Some would trade their time in...