The enchanting singing birds by Frères Rochat
To celebrate its 200th anniversary in 2013, Frères Rochat from Le Brassus, brought the tradition of the singing birds back to life. With them come emotions, poetry, music and technical feats.
According to the chronicles, noble families in Imperial China were so passionate about song-bird automata that they would listen to them just before dinner. They were a highly coveted prize that took six months to manufacture. The Sultan of Constantinople, too, used to listen to song-bird automata, all the while leaving his ministers to languish in the anteroom.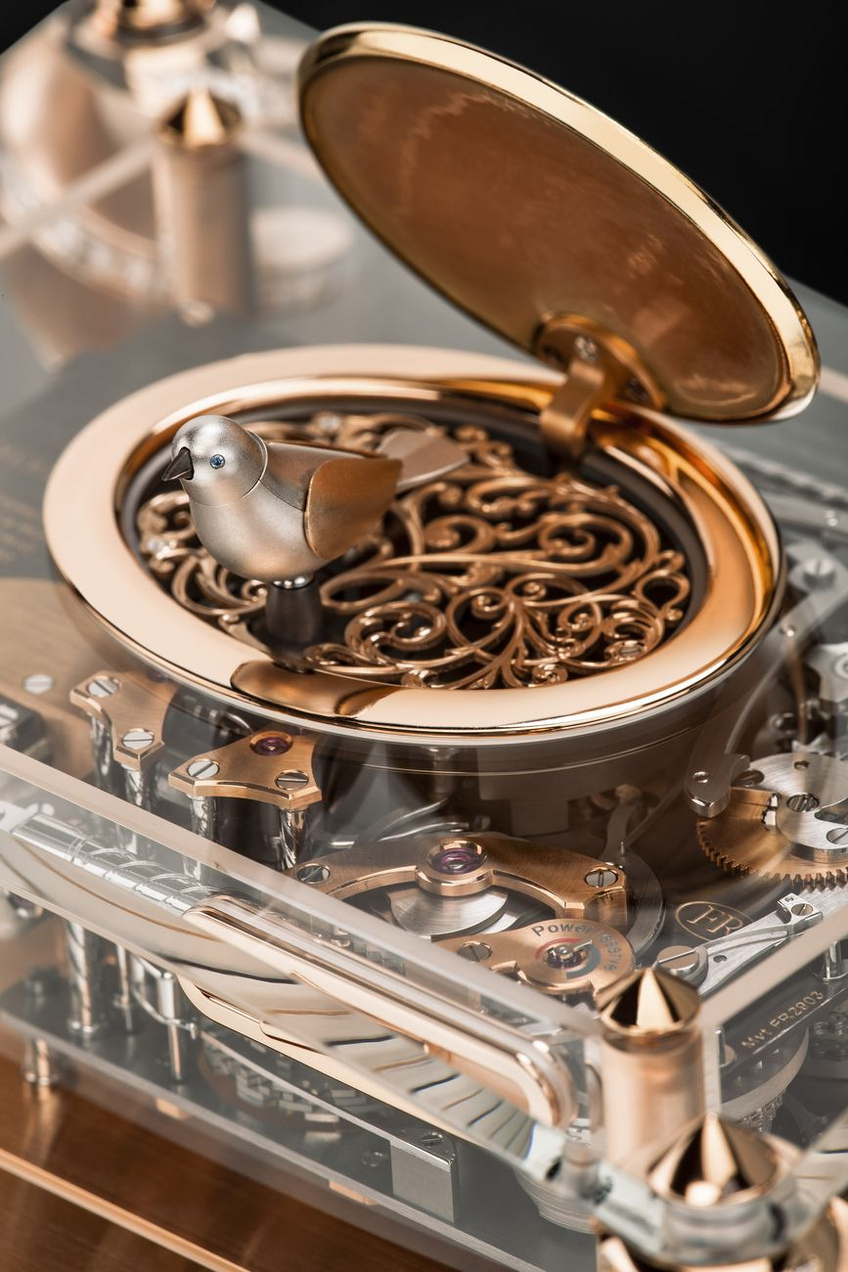 Frères Rochat's enchanting bird
In the 19th century, these singing bird automata were made by the Rochat brothers in the Vallée de Joux thanks to lots of imagination, artistic care and technical ingenuity. In 1813, after making movements for Jaquet-Droz & Leschot, they decided to open their own shop in Geneva.
They assembled their pieces and sent them to London, which was then the hub of watchmaking transactions, before they goods were dispatched all over the world.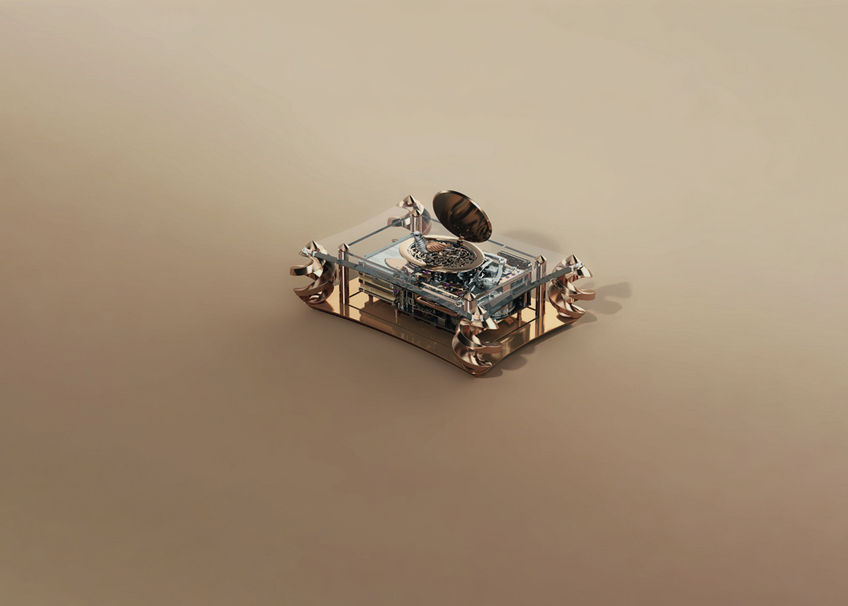 Frères Rochat Porte du Roi from the Babylone collection presented at Baselworld 2013
Emotions first
The Rochat brothers were said to have manufactured more than 200 singing bird automata, some of which were extremely successful at auctions. Bringing these back to life was a real challenge. "It was a prodigious human and professional adventure", acknowledges Stéphane Velan, CEO and president of Frères Rochat. It took three years of hard work to create the singing bird that was introduced at Baselworld 2013.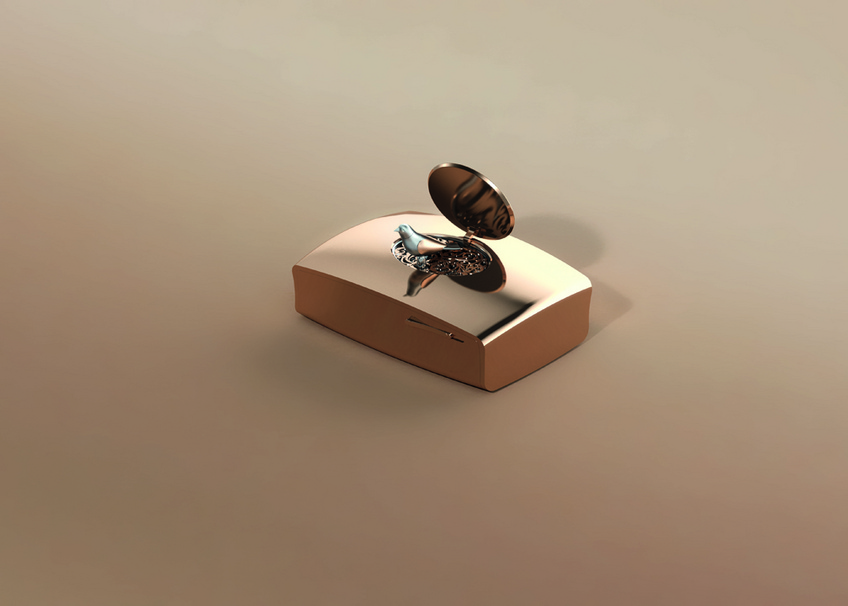 Frères Rochat Intemporis Odyssée 2903
This small masterpiece contains a grande complication calibre made of 1,227 components, 14 cams, a whistle with 12 semitones, four different melodies, 74 rubies and a fusée barrel with a 404-link micro-chain. But technical high jinks is always close to the emotional value. Time seems to stop completely when the bird daintily gets out of its nest, greets with its head, and opens its beak to sing Mozart's Symphony N° 40 flow. After its performance, the bird withdraws back into its beautiful case, which then shuts. Each and every detail complies with the traditional models.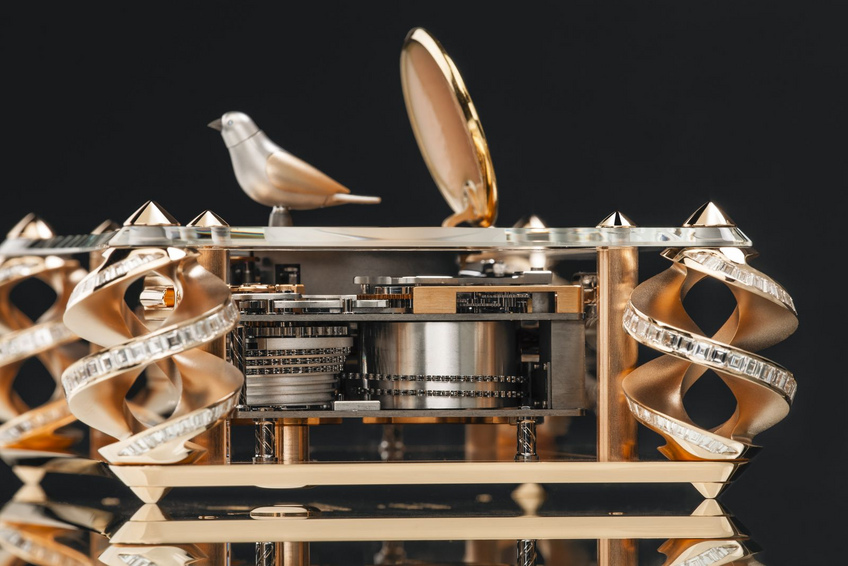 Frères Rochat Porte du Roi from the Babylone collection unveiled at Baselworld 2013
The bird's body and the outside sections are made of gold and ornamented with precious stones. The complex movement called for enhancement with diamonds, rubies and emeralds…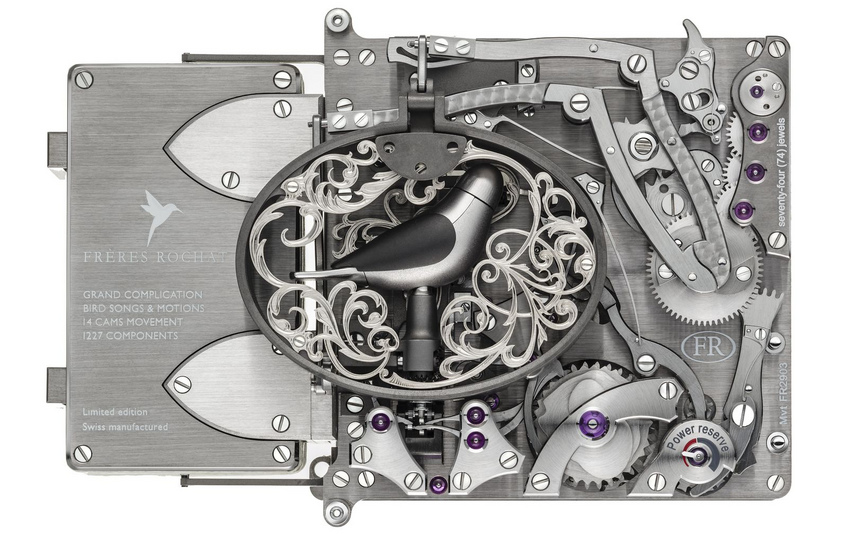 Frères Rochat's grand complication movement
These singing birds cost hundreds of thousands of Swiss francs today. The brand offers the possibility of completely personalizing the singing bird according to the buyer's wishes.
1813-2013: the saga of watchmaking ascetics
At the tender age of 20, David Rochat, an acknowledged master watchmaker, developed a passion for designing and producing singing bird automata movements. It was a budding horological discipline in the Vallée de Joux. Together with his three sons, François, Fréderich and Samuel, he established David Rochat & Fils. In June 1802, they began supplying the famous manufacture Jacquet-Droz & Leschot with complete singing bird automata movements. David Rochat & Fils soon became known for its sophisticated bird movements and the subtle meshing of cams that ended sudden melodic breaks.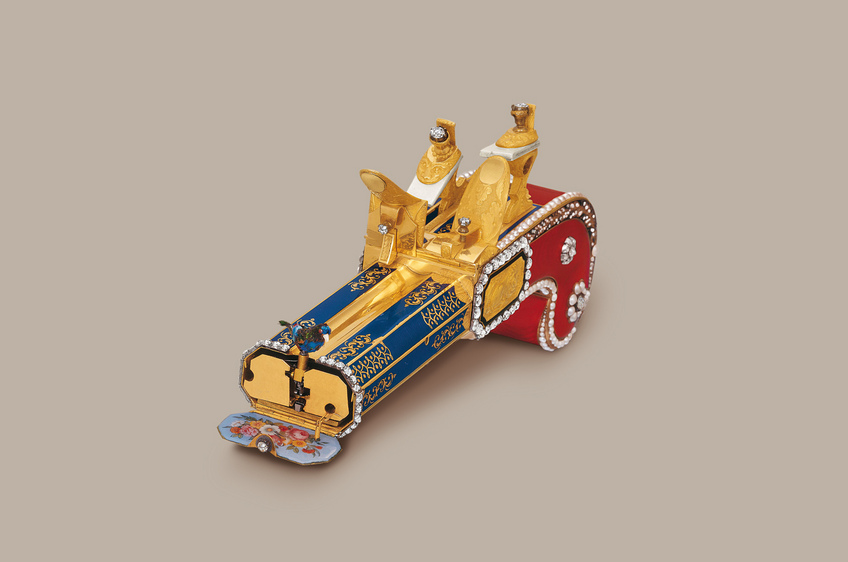 Exceptional creation from 1820: The Frères Rochat Signing Bird Pistol
From 1810 onward, the main protagonists in the segment began withdrawing from the market. Rochat Frères became the only company with mastery of the entire production line. The architecture and quality of these mechanisms were internationally recognised and so the three brothers decided to push the aesthetics of the outside elements to their limits. Their mastery of fine materials and craftsmanship enabled them to create magnificent ornamentations. The saga continues…