EBEL's Wave Lady embraces diamonds
The brand from La Chaux-de-Fonds announced the arrival of the diamond-filled reinterpretation of its iconic model with a poetic quote by Sartre. Seduction guaranteed.
"This moment. It is round, it hangs in empty space like a little diamond; I am eternal."So goes the quotation. Little did Sartre know when he wrote "The Age of Reason" that it would inspire a historical Swiss watchmaking brand that was created by a couple together even in their entrepreneurial adventure. Indeed, created in 1911, the brand's name is in fact an acronym of the first four letters of "Eugène Blum et Alice Lévy", his wife.
EBEL's Wave Lady is a perfect materialization of Sartre's historical words. The aesthetic particularity of its strap with its wavy design is what has established the watch's astonishing worldwide renown. Incidentally, the watch is still very present in reference catalogues, which do not refrain from including images of all its angles or from listing all its details and material combinations.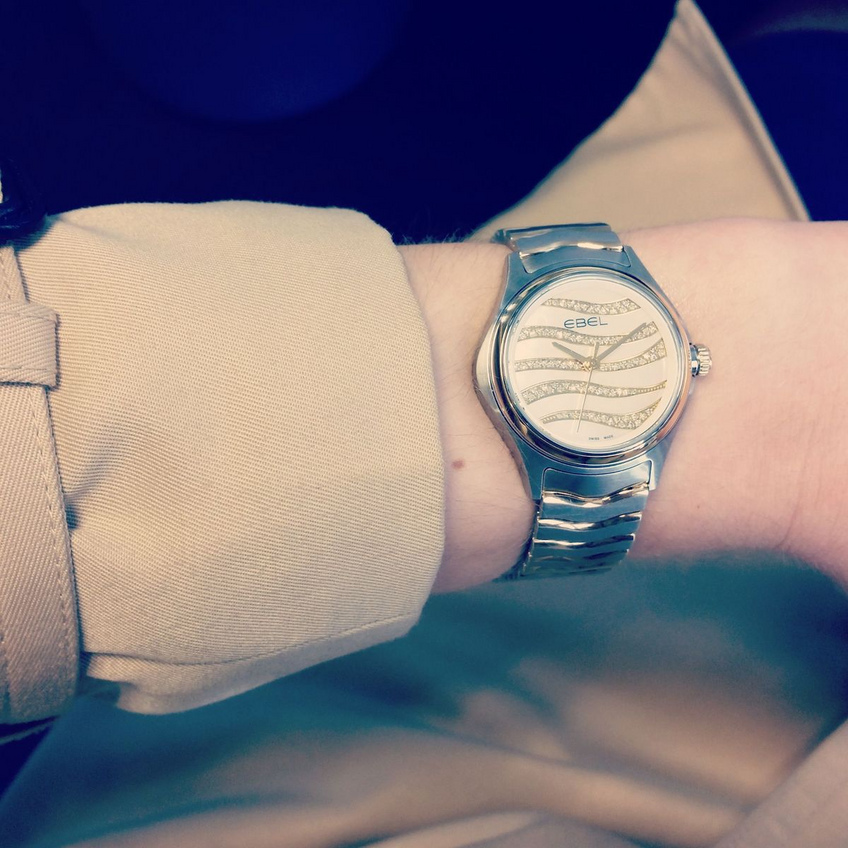 The EBEL Wave Lady S&G Wave Diamond on the wrist
Nonetheless, the additional sparkling and precious nobility of the 30-mm feminine 2015 versionwas highly due. Indeed, this two-toned 18-K yellow gold and steel watch features a diamond-set dial with the same wavy design as the strap.
Freshness and glamour
We claim for those waves in the ambient heat, the festive mood and the humid atmosphere that prevails till nightfall in the summer!
We call upon their refreshing power; we yearn for it! And in the submarine mother-of-pearl that supports the 0.198-carat diamonds, and in the shape of the hour and minute hands that with their subtle diamonds sweep away the time with a wave of the second hand, we see EBEL's poetic dimension transcend.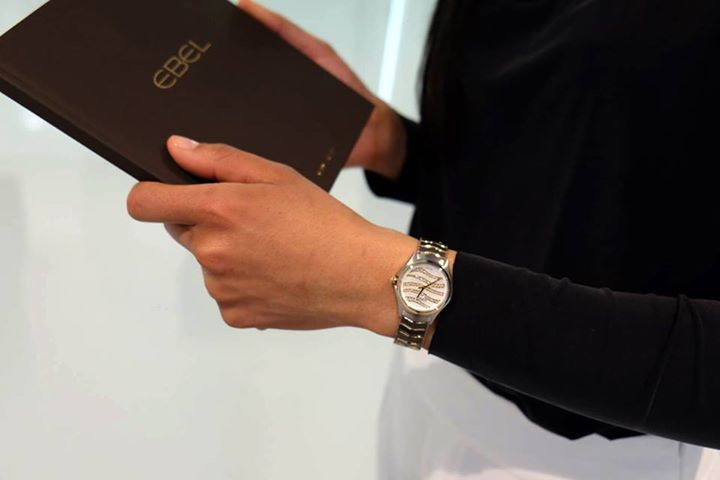 The EBEL Wave Lady S&G Wave Diamond
The timeless jewel can be worn to weddings, evenings, wild parties or in quieter surroundings such as private dinners with an aquatic background.
One thing is for sure: whenever we are around the Wave Lady, we shall hear in the background the bewitching melody of the words "Shine bright like a diamond". Oh, if only Barbadian Rihanna, the face of universal soap-soul, knew of this dazzling watchmaking creation! And yet it would only take a tweet.
By
Joël A. Grandjean
,
Contributor
What better way to get acquainted with some watchmaking personalities than asking them a few questions about time and duration. Flavio Pellegrini, chairman...
By
Joel Grandjean
,
Editor-in-Chief
A deep, clear blue with strong evocations of subaquatic life is the new addition to Ebel's Wave collection. The new summery color comes as a much-needed...