Audemars Piguet leads the way in corporate citizenship
By Angus Davies for Watchonista
I would never consider myself an overtly political soul but concede that I am a capitalist. I do believe in providing incentive and reward for endeavour and entrepreneurship. There should be no shame in the pursuit of profit providing it is achieved responsibly.
I share Adam Smith's laissez-faire philosophy to a point. Bureaucracy can stifle innovation and inhibit economic growth. However, sometimes the lack of regulation can result in the relentless onslaught of capitalism at huge cost to society and the planet we all share. Moreover, the ugly face of capitalism can appear like a grotesque figure, self-serving and emotionally inert.
Lord Edward Thurlow (1731 - 1806) once wrote, "Corporations have neither bodies to be punished, nor souls to be condemned, they therefore do as they like".
AP - another way
There is another way to successfully meet the expectations of shareholders and be sympathetic to stakeholders needs in a macro sense. Corporate citizenship should mean that companies pursue their goals whilst being considerate to society at large.
Sustainability, the environment and ethical sourcing of materials should share equal importance with the balance sheet and profit and loss accounts.
I seldom write about such matters in my daily life. I am a journalist who restricts their subject material to luxury goods. However, a recent insight into a unique approach to commerce led to an urge to tap the keys of my computer keyboard.
My adult life has been spent obsessing about haute horology. Initially my passion was restricted to collecting the ticking pieces of art but latterly I have been engaged in writing about my ardour for fine timepieces.
I acquired an Audemars Piguet several years ago in a former life before I commenced waxing-lyrical professionally. Like many collectors of wristwatches, I am familiar with the flawless finissage found within these beautiful timepieces. I never tire of the alluring aesthetics of AP. Their innovative approach to new ideas is perfectly demonstrated with the Millenary 4101 with its escapement placed centre stage on the dial. However, there is a culture at AP that is far away from the timepieces which grace the windows of the finest boutiques.
Audemars Piguet has pursued corporate citizenship with a near religious zeal. It may not be apparent to the many who purchase these high-end watches that there is a sea of friendly faces that sit around the board room in Le Brassus, integrating consideration within their strategic plans.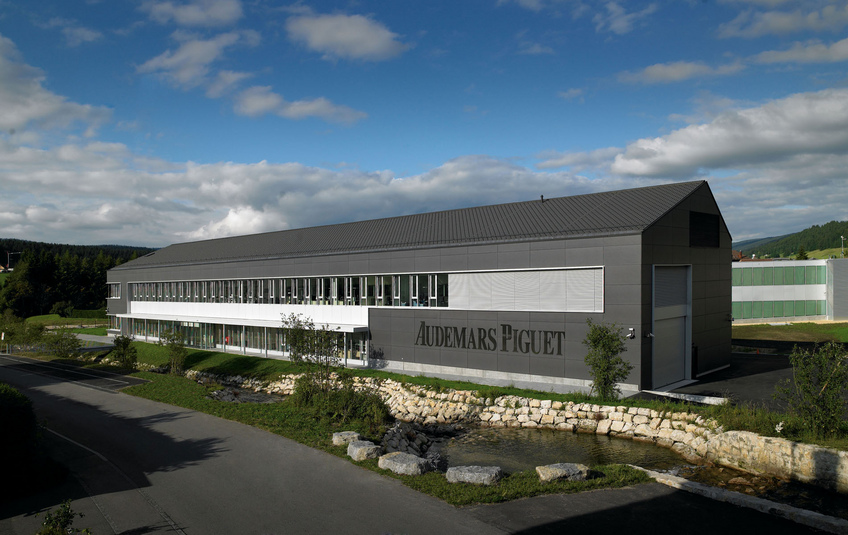 In 2007, work began on a new production facility for the brand, Audemars Piguet Manufacture des Forges. The architecture was modern, harnessing cutting-edge know-how. It was designed using advanced materials and used many recycled materials to mitigate its environmental impact.
The earth's resources were sparingly used in its construction and moreover energy consumption for future use would be minimised as much as possible. To reduce waste, any excess heat in winter, or cool air in summer, can be redirected to houses in the village. The factory is the first and only industrial building in Switzerland to have earned the Minergie-eco® label.
New plantings of rosemary and willow took place in the village to enhance the immediate surroundings.
Le Jardin du Temps in Le Brassus is a garden provided for local residents where children can play in the fresh mountain air.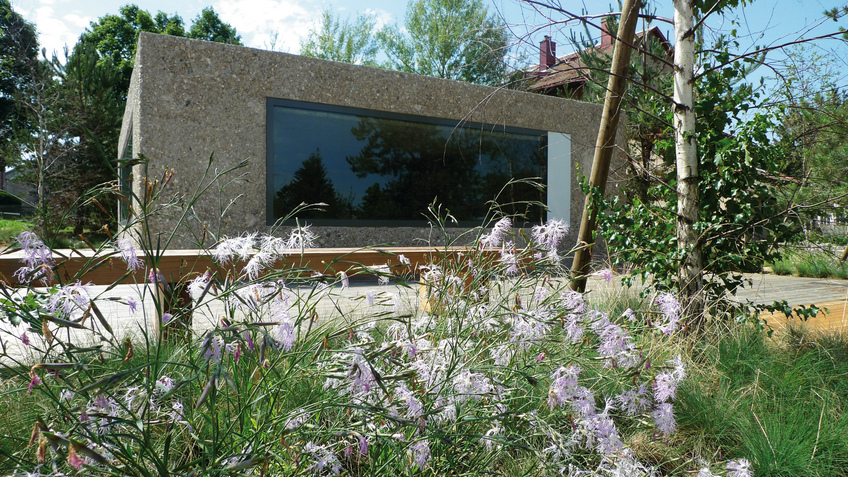 This was created to celebrate the 20th anniversary of La Fondation Audemars Piguet.
La Fondation Audemars Piguet
The foundation, has been involved in environmental and charitable work since 1992. The work has included reconstituting forests ravaged by fire, storms, deforestation and ageing. Furthermore, activities are not merely restricted to Switzerland. They include projects in Peru, Thailand, Armenia, Namibia to name but a few. The work includes educational schemes which raise awareness of the environment but also help to preserve ancestral skills.
The cynical may expect such ventures to be restricted to lands which present market potential for the brand, but clearly this is not the case. Initiatives take place across four continents.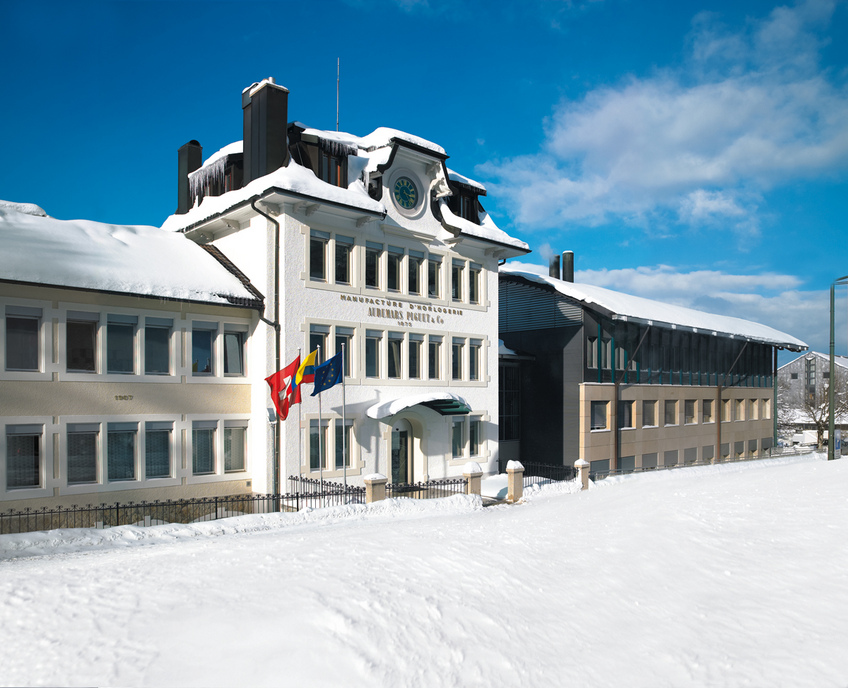 The Audemars Piguet Foundation is chaired by Madame Jasmine Audemars, the granddaughter of Jules Louis Audemars. Audemars Piguet is the oldest watchmaking brand still owned by the descendants of the founders. The sense of family is palpable whenever you meet board members and senior representatives of the company.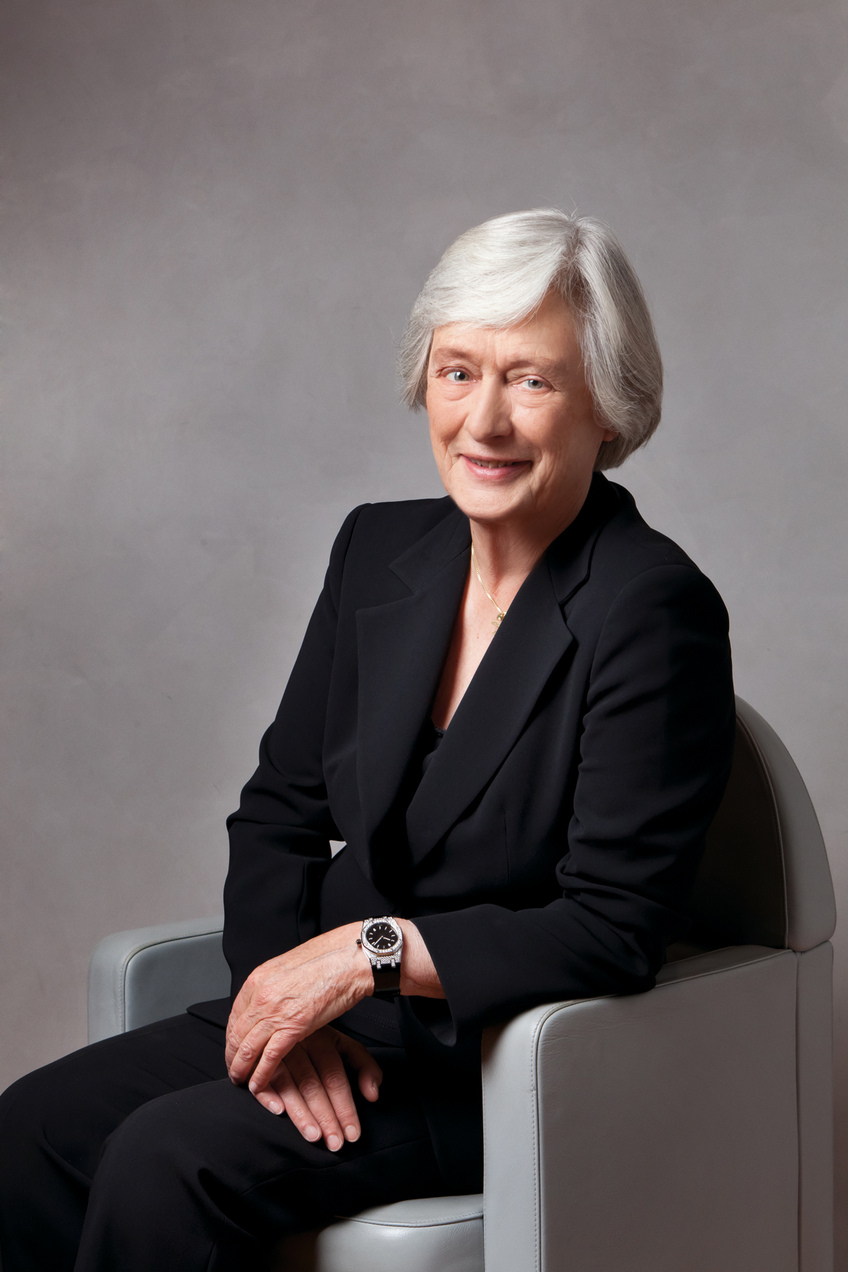 The AP monogram adorns the right sleeve of many leading lights of the professional golf circuit, but it has also helped to support local sporting talent during the financially onerous times of embarking on a professional career.
Supporting local talent
This is perfectly demonstrated by the charming Swiss professional golfer Julien Clément at the Audemars Piguet Golf Trophy Finals at Gold Club de Bonmont.
Julien turned professional in 2002 and has been active on the European circuit and Challenge Tour ever since. He became an Ambassador of the brand in 2004 and proudly sports his Royal Oak Offshore.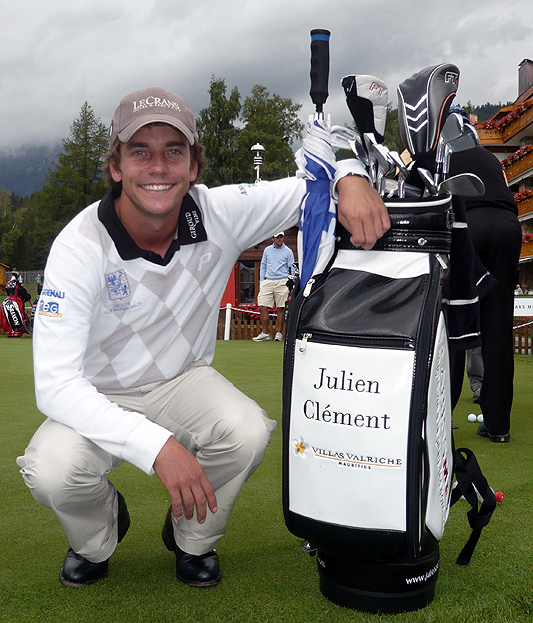 I asked Julien about his relationship with the brand and he explained; "I turned pro at the end of 2002, but they supported me a few years before turning pro. They gave me some balls with the AP logo on them. They would help me with travelling to a few amateur events and then after I turned pro, they wanted to be one of my main sponsors".
"It was a friendship at the start, now we organise a few events together and it's really nice. I love those watches for sure," explains the handsome Swiss.
I enquire, "Have you been to Le Brassus and toured the Manufacture?". "Yes, it is really nice. It's beautiful place. I live not very far from there".
As I chat to Julien, I note his father is in attendance. Warm greetings are exchanged with members of the AP staff. There is a strong sense of community which is ubiquitous. I repeatedly hear the term, "family" used and there is a genuine affection between the CEO, François-Henry Bennahmias and the big names from golf who he has known for many years.
A smiling persona
Audemars Piguet is clearly successful but it continues to flourish whilst having a conscience and caring benevolence to the wider society. There is no sense of snarling greed but a considerate, friendliness often absent in the wider world of commerce.
It may be this smiling persona which translates into the beauty of the timepieces that are crafted by artisans in the Vallée de Joux.
By
Josh Shanks
,
Contributor
Succeeding Xavier Nolot, Antonio brings nearly 10 years of experience to Audemars Piguet North America.