Watch auctions - three decades of a legend (part 1)
In the early 90s, the country was awash with watch auctions. Christie's, Sotheby's and Habsburg Feldman ruled the roost. We take a look back in time…
Auctions dedicated exclusively to horology were once specialist rivulets supplying, alternately, the ever-widening stream of dealers and, albeit less frequently, the three main general auction houses present in Geneva.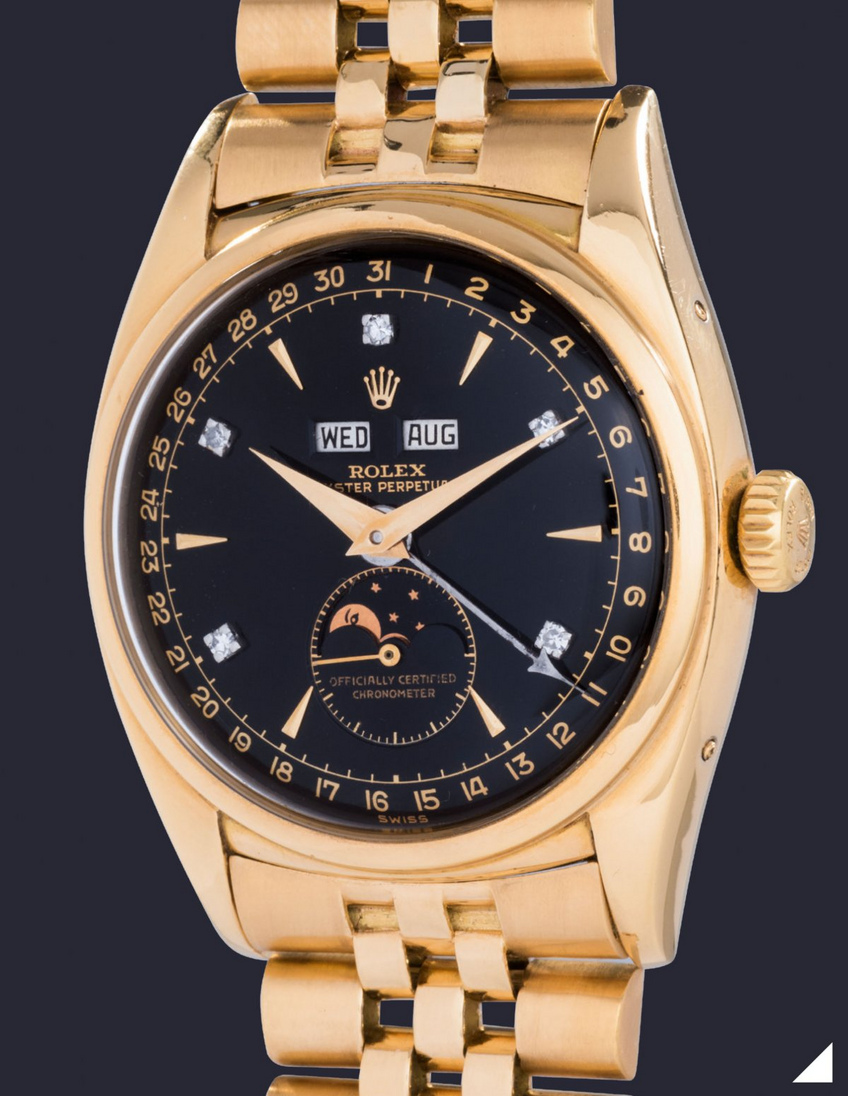 The Rolex "Bao Dai" reference 6062 ©Phillips
The age of the visionaries, Osvaldo Patrizzi and Helmut Crott
A handful of personalities with a nose for the business, genuine watchmaking enthusiasts and legend builders, came to the fore immediately prior to this period. Osvaldo Patrizzi was one such figure. In 1974, he had already founded the "Galerie d'Horlogerie Ancienne", an auction house for "wristwatches, clocks and other objets de vertu", which became Antiquorum SA in 1987. He also subsequently took advantage of the demise of Habsburg Feldman, whose last auction in Hong Kong was back in 1990.
Dr. Helmut Crott, the founder of Dr. Crott Auctioneers in 1974
The other leading figure was Dr. Helmut Crott, an expert collector somewhat eclipsed by the much-hyped Osvaldo Patrizzi. He is nevertheless one of the visionaries to whom the industry owes so much today. Originally the founder of Dr. Crott Auctioneers in 1974,he embodies a German tradition, which, at the time, was just as, if not more, important than that of Geneva. He still owns what purists consider to be the largest Patek Philippe database for old watches. A reliable tool, which continues to be regularly updated and consulted to this day, listing all the product references with their sales scores and which is based on a system that relies on traceability and exhaustive documentation. The information contained therein proves just how independent of stock market developments these pieces have been in terms of placement and patrimonial value over the last 25 to 30 years.
Still active in the industry and highly respected among an entire breed of collectors impervious to passing crazes and trends, the pioneer, Helmut Crott, remembers how Patek Philippe already dominated the field back in the day. The remainder of the offering comprised complicated pocket watches produced by home-grown (Swiss) and foreign brands, including those made by Abraham-Louis Breguet in the 1800s, steel Rolex Sport watches, such as the Stelline Moon ref. 6062, the Jean-Claude Killy or Paul Newman Daytona chronograph watches, Vacheron Constantin's pocket or wristwatches, and the old A. Lange & Söhne models from Glashütte.
Rolex Reference 6062 "Stelline" ©Phillips
In addition to these figurehead models, one could also find enamelled pieces made in Geneva in the first half of the 19th century and Swiss automaton models dating from around the 1800s, stellar mechanical works of art, which fetched over 2 M CHF. On the other hand, wristwatches made by brands less in demand, often chronographs, commanded derisory prices. Thus, brands such as Omega, Eberhard & Co, Heuer or Longines were far more affordable compared to Patek Philippe.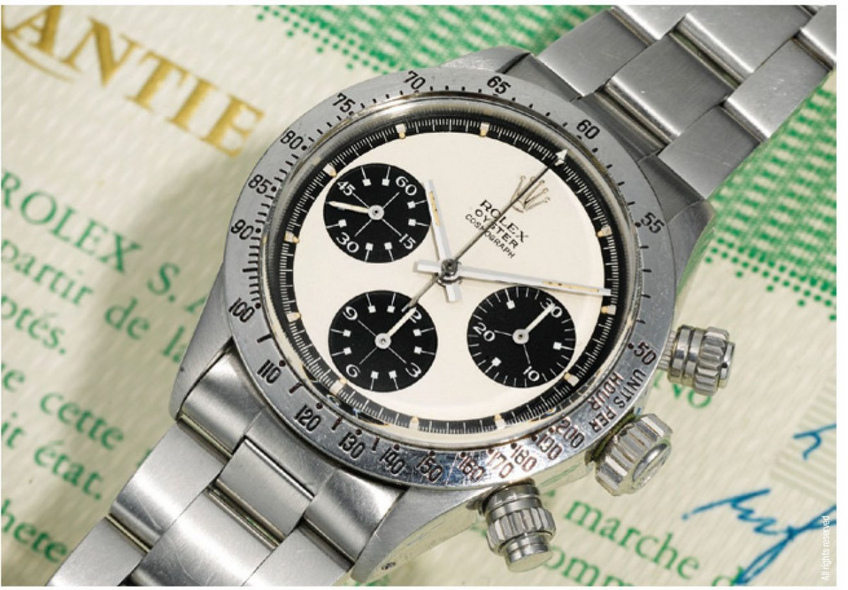 Rolex Ref. 6265/6262 Daytona "Paul Newman Panda" circa 1971 ©Sotheby's
The turning point of 1989, the birth of themed auctions
Suddenly, based on an idea of Osvaldo Patrizzi, the concept of themed auctions revolutionised the industry. "Today, they are milestones in watchmaking history", Dr. Helmut Crott confides. He may well have been inspired by Sotheby's famous sale of a watch collection in the United States in 1986 belonging to Seth Atwood, the American industrialist, who sold off his Time Museum in Rockford, Illinois. Be that as it may, he made the year 1989, coincidentally the date of Patek Philippe's 150th anniversary, a turning point. Osvaldo Patrizzi had, in fact, held the very first auction exclusively dedicated to the legendary maison's timepieces. Head honcho organiser and expert hammer-wielder with a firm grip on the finer points of interpersonal and communication skills, the exuberant entrepreneur auctioneer managed to gather a sufficient number of sought-after pieces to turn the event into an overwhelming success with the public.
This brief overview helps give an idea of the watch offering in the late 80s and of the trends that would emerge. It was the end of a decade, which, after the fatal quartz crisis, contributed in its own way to the rebirth of the mechanical watchmaking industry.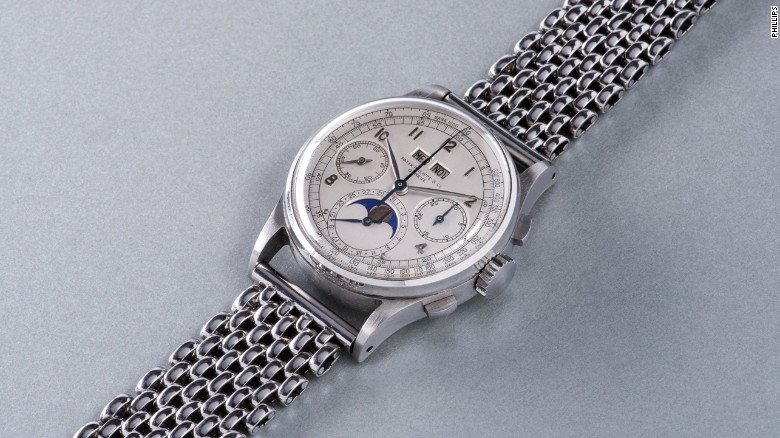 Patek Phillipe Ref. 1518
Lot no. 34 was a PPC 2499/100 in platinum, where C stood for & Cie, since the company still carried the name Patek Philippe & Cie. The price achieved for this unique timepiece under the hammer was CHF 380,000. Lot no. 297 was a rectangular minute repeater, the only piece attributed to Mel Blanc (1908-1989), the Californian actor dubbed "the man of a thousand voices" for his mastery of the cartoon voice, which went for just over half a million at CHF 520,000. Lot no.229, a rectangular Patek Philippe timepiece with tourbillon, topped all sales at CHF 650,000.
As Dr. Helmut Crott himself proclaimed in response to this remarkable result: "At that time, as in previous years, it was the pocket watch, not the wristwatch, that was putting up the best sales performance." Thus the grand complication dubbed as lot no.300 and Calibre 89 achieved a record CHF 850,000 and CHF 4.5 million, respectively, at auction.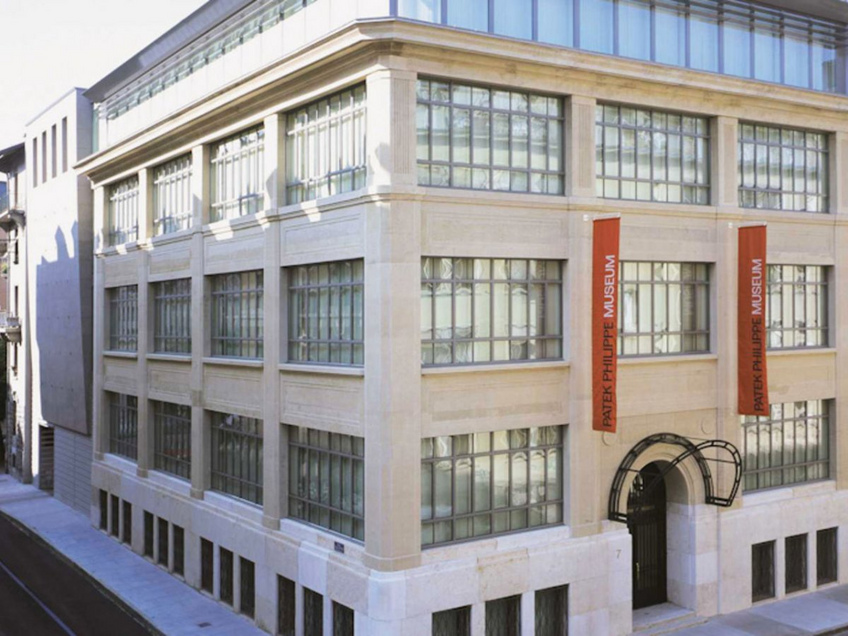 Patek Philippe Museum in Geneva, inaugurated in 1989
1989 was also the inaugural year of the Patek Philippe Museum, at 7, Rue des Vieux-Grenadiers, Geneva. The wealthy Italians who were contributing largely to the surge in horology-specific auction sales were then joined by a newcomer, followed by aficionados from all over the world: none other than the owner of the brand, Philippe Stern, ever keen to add to his watchmaking and enamel collections, and build upon his prestigious library. His thirst for acquiring historical pieces of his own, as well as Swiss watchmaking items in general, only served to boost sales and excite interest.
To sum up, 1989 saw the breakthrough of vintage wristwatches onto a market hitherto dominated by pocket watches and automatons. It also marked the point at which watchmaking pieces acquired a division of their own in the auction sector, a fact that the grand old institutions of watchmaking had to learn to live with. It was therefore at this moment that a genuine division was born and the sound of the gavel reverberated for the first time at exclusive watchmaking sales. Since then, in collectors' circles, the collector's watch has had a special place, of the kind hitherto reserved only for paintings and sculptures. The new business area has continued to gather momentum to this day, save only for a sharp downturn at the end of the Golf War in 1992. "Even Patek Philippe pieces were victims of the crisis and falling prices", Dr. Helmut Crott remembers.
Osvaldo Patrizzi
Other key dates
First off are the themed auction dates arranged by Osvaldo Patrizzi. Patrizzi organised several events under the banner of Antiquorum, whose cultural staging approach and impressive catalogues helped bring together the world of vintage watches with that of art in the form of painting, sculpture and legendary objets d'art: "L'Art de Breguet" in 1991, "L'Art de l'Horlogerie Française" in 1993, "L'Art de Vacheron Constantin" in 1994, "L'Art de l'Horlogerie Anglaise" in 1995, and "L'Art de Cartier" in 1996.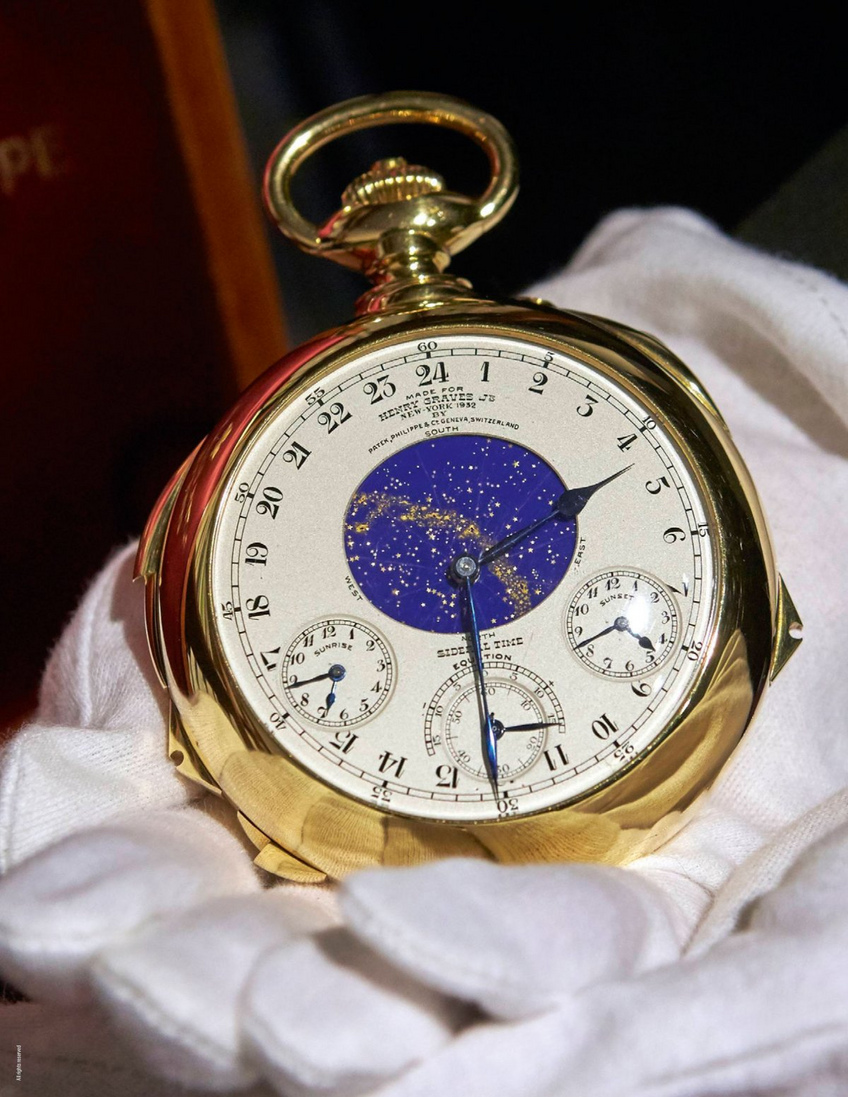 Patek Philippe's Henry Graves Super-Complication
Dr. Crott Auctioneers created a buzz in Frankfurt in 1992 with its themed auction of watches from Glashütte, in particular a number of timepieces produced by A. Lange & Söhne. It topped the one million DM mark with a gold and enamel pocket watch with tourbillon dating from 1900. The millennium ended on a record note, when, in 1999, Patek Philippe's Henry Graves Super-Complication, the most famous watch in the world, went under the hammer at Sotheby's and sold for a record-breaking 11 M USD, thus making it the most expensive timepiece in history.
By
Josh Shanks
,
Editor-in-Chief
With each passing year, the fall auctions season continues to cause ripples on the global vintage watch market. Rare finds are unearthed and sold for...
The task that lies ahead of French expert watchmaker, Romain Réa, is a tricky one. He's just taken over the reins of the first house to launch...
By
Audrey Humbert
,
Contributor
Should you be looking for a chronograph to complete your collection or for a first buy, then you landed at the right place.