Operation Resurrect Antiquorum: Romain Rea's Tricky Task
The task that lies ahead of French expert watchmaker, Romain Réa, is a tricky one. He's just taken over the reins of the first house to launch thematic auctions devoted to watchmaking. Here's what he had to say, just before the Monaco next Auction, July 19th and 20th 2017.
Translated from the original French text
Despite being the first house to launch thematic auctions devoted to watchmaking, Antiquorum has seen its fortunes decline in the past decade. Following its founder's (Osvaldo Patrizzi) expulsion and ensuing legal issues. It's safe to say, the auction house was in need of a fresh approach.
Were you not in two minds about taking over the reins at Antiquorum since the decline in its fortunes over the past decade and the forced departure of the legendary Osvaldo Patrizzi?
I gave the matter a lot of thought before agreeing to take over the management. I was certain in my heart, because Antiquorum, a pioneering auction house in the field, is one of the reasons I am so passionate about watches! But as far as my head was concerned, the decision was less instinctive, given its eventful past. But my task was to put those events behind me and turn a new page. I submitted an action plan, which was accepted by the owners of Antiquorum Management. I should just like to point out that our shareholder, FIDES, is based in Zurich and invested in the company in 2014. We have no contact at all with Antiquorum USA, which suffered so many setbacks involving Osvaldo Patrizzi. One of my conditions, in fact, was that we should be backed by a powerful shareholder... without any complications.
Romain Rea
What kind of auction experience do you have?
I was first approached as watchmaking expert and entrepreneur in the sector. I've had several stores in Paris and was the founder of the watchmaking department of Artcurial. In particular, I led the first thematic auctions devoted to Jaeger-LeCoultre and Panerai in France.
How do you intend setting Antiquorum back on its feet?
I have a three-pronged action plan. First of all, my task is to resurrect the company's heritage and rekindle the "magic" of Antiquorum. We want to restore the undeniable quality of the entity's expertise, put a stop to the rumours surrounding the company and defend the brand on every level: that's the main objective, the main task from which everything else will follow.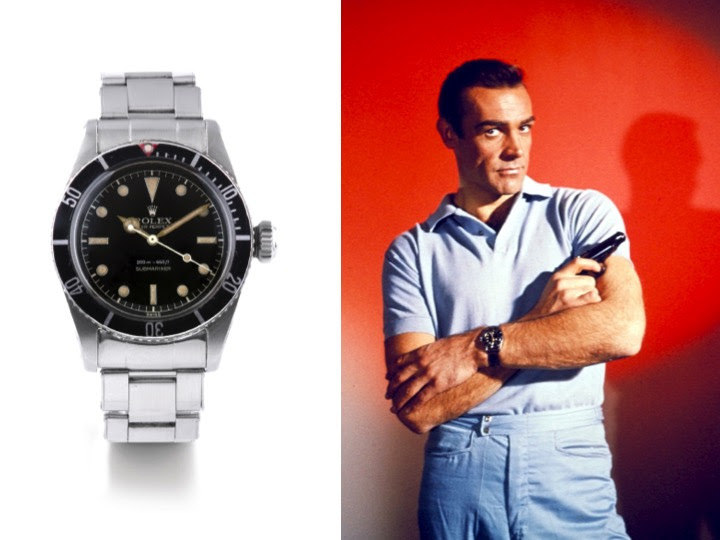 Monaco next Auction, July 19th and 20th 2017 – LOT 260 : ROLEX, ref 6538, Submariner, Big Crown, James Bond
The second strategic move is geographical: while sales in Geneva remain very good, the same cannot quite be said for Hong Kong, a market having been abandoned by the previous management team. We want to revive the momentum in Asia, not just in China, but also in Japan. Also, we are launching a new permanent presence in Monaco, or "little Geneva" as it is known, where I have several on-the-spot contacts As is the case with Geneva and Hong Kong, we'll be there 365 days a year. It's the French Riviera, so watchmaking will grow increasingly in importance. We should also point out that even though we're not specialists in everything, we're going to extend the range of items for sale to include jewellery and other luxury goods. We've therefore planned another jewellery auction in Monaco in July.
Finally, our third task is to re-establish the prestige of Antiquorum's thematic watch auctions, which came into existence within our company. Although the last big date in the calendar was Omegamania in 2007, we're going to make this our core activity. The first thematic sale that we'll be organising in November in Geneva will be the Art of Calatrava to mark the 85th birthday of the model and the anniversary of the creation of the Croix de Calatrava. It will be a tribute to The Art of Patek Philippe, Antiquorum's first thematic sale in 1989.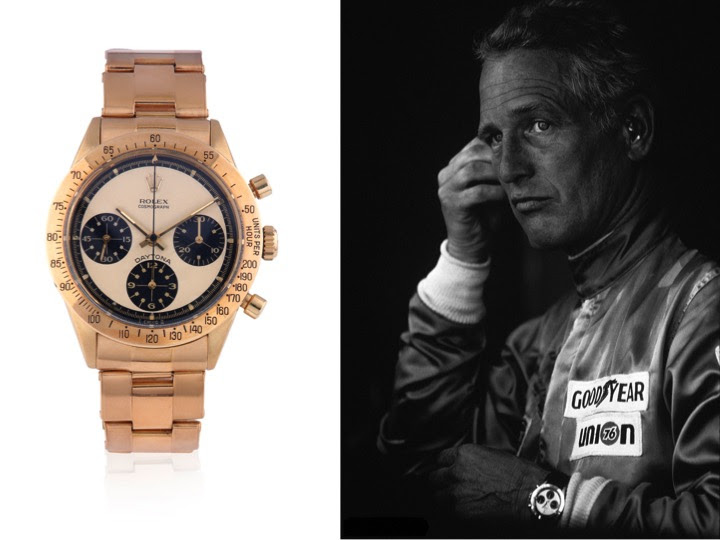 Monaco next Auction, July 19th and 20th 2017 – LOT 256 : ROLEX, Daytona, Paul Newman, ref 6239
What about the digital revolution?
Surprisingly enough, the .com address of the site still belongs to the former director, Evan Zimmermann. We therefore launched a new antiquorum.swiss address, firmly connecting the company to its roots in Geneva, the birthplace of luxury watchmaking. More generally speaking, the online store will be developed before summer. There are a lot of projects going on at the same time. We'll carry on as if we'd just started up!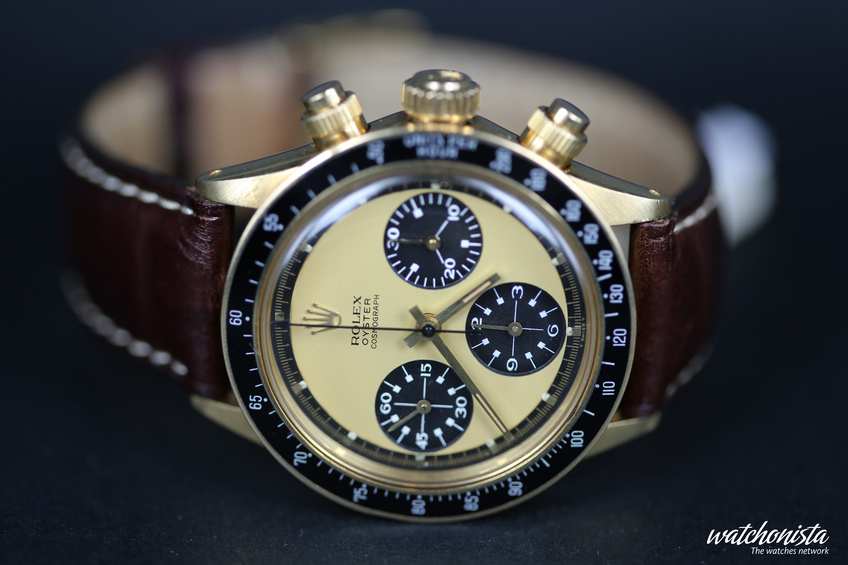 Rolex Daytona Paul Newman 6263 Lemon dial sold at Antiquorum
How do you reckon on repairing the poor image plaguing Antiquorum following the ousting of Osvaldo Patrizzi, even though he has since emerged as blameless from the affair, cleared of all suspicions? It's difficult to rise untainted from such a business, in a watch connoisseur's eyes...
We are undertaking a major overhaul from the catalogue graphics chart to the pieces exhibited! Our task is to preserve the DNA of this historical company intact by recreating a top-quality image and content symbolic of its rebirth. Antiquorum is now way behind its competitors. As for Osvaldo Patrizzi, he is still the founder of the company and in this regard he retains his integrity. We must not forget this. I simply have a new vision for the company.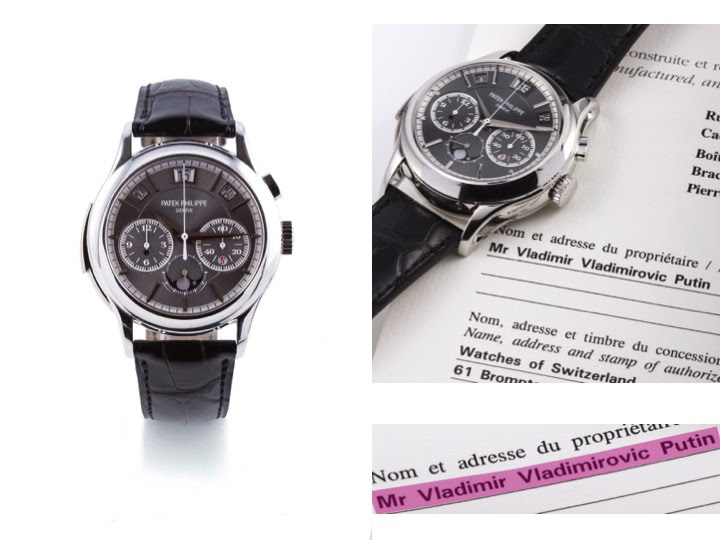 Monaco next Auction, July 19th and 20th 2017 – LOT 239 : PATEK PHILIPPE, ref 5208
But what, in particular, can you offer collectors, when there are people like Aurel Bacs at Phillips, Christie's or Sotheby's, who occupy nearly the entire territory?
I work with a huge team of experts in France and Monaco. Many companies have a distinctive face, an expert who dominates. We rely heavily on teamwork and have many experts. The quality of our skills is already top-notch, but hardly anyone realises it. We must work on promoting them. In fact, we have garnered an extraordinary wealth of experience since 1974. As far as I'm concerned, I won't be abandoning my activities in Paris or my work as expert at the Court of Appeals. Basically, I'm placing my networks at Antiquorum's disposal. That's the network we'll be building on.
The term 'vintage' appears to be invading the entire watchmaking world and yet it covers many very different realities from the authentically '...
By
Joel Grandjean
,
Editor-in-Chief
In the early 90s, the country was awash with watch auctions. Christie's, Sotheby's and Habsburg Feldman ruled the roost. We take a look back in...