Auction season trends part 2
How exciting it is to follow the fierce competition that is taking place between the champion and the challenger. But who really is the challenger?
It all started last year in May when Phillips offered "The Geneva Watch Auction One" after a well-prepared transition of Mr Bacs and his Team from Christie's to Phillips leading to reinforced expectations from the market. Since we have followed carefully the steps taken by each auction house and after shaking a bit under this earthquake, Christie's appears much stronger for this upcoming sale. So who really is the challenger? The watches on offer might provide us with the answer.
Both catalogues are showing some similar trends such as dedicated watches for the Sultanate of Oman or very rare Daytonas. However, while Phillips is focusing mostly on the finest wristwatches, Christie's is exploring a wider spectrum of the watchmaking history notably by offering a masterpiece with equation of time signed Breguet. This lot 123 features an impressively clear and simple design considering its level of complications including an equation of time. Aligned with the general trend, it is accompanied by a marine chronometer (lot 129), also by Breguet, that is remarkable through the history it carries and its rarity.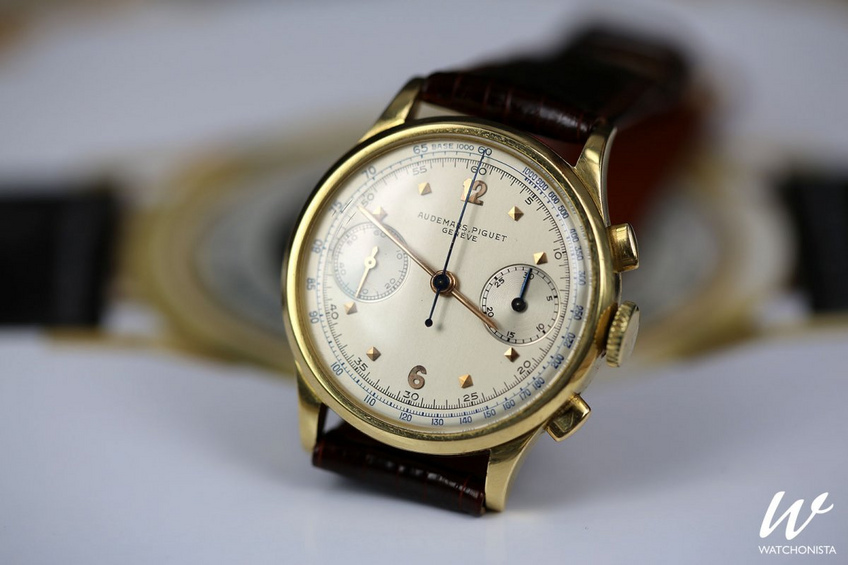 Lot 57 Audemars Piguet Chronograph
Offered by Phillips and meeting the highest level of quality from several aspects, the Audemars Piguet Royal Oak adorned with the Khanjar, the national emblem of Oman, is probably the piece that struck me the most.
Every aspect of it is simply perfect. The dial imposes its presence. The case, feeling surprisingly light while being hold in hands, is in perfect condition, still shiny like on his very first day.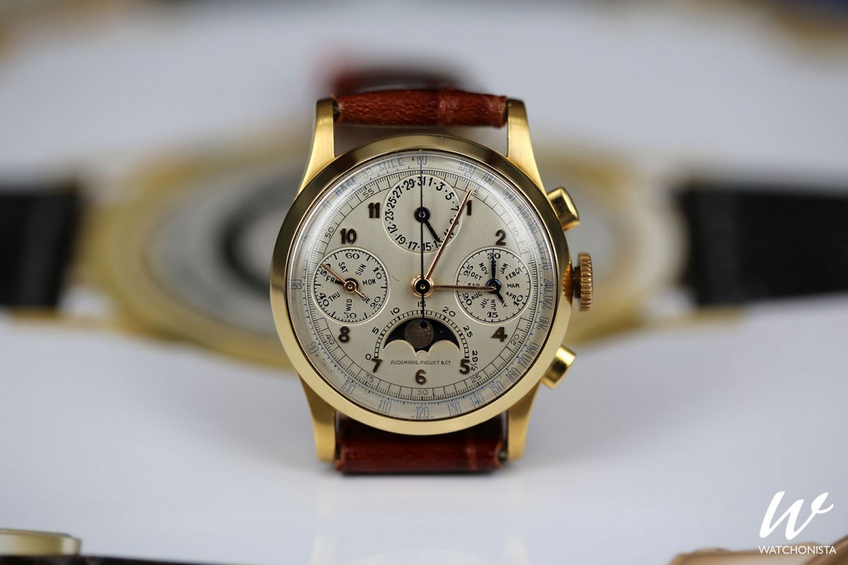 Lot 58 Audemars Piguet Triple Calendar Chronograph
On the other hand, Christie's is offering a sumptuous Audemars Piguet perpetual calendar pocket watch in white gold accompanied with a platinum chain adorned with the Khanjar.
The Audemars Piguet selection is completed with two important chronographs (lot 57 & 58) from the early 1940's. The latter being extremely rare with only three similar examples known to the market to date, it should be considered as a unique opportunity to acquire one of the most prestigious achievements by Audemars Piguet.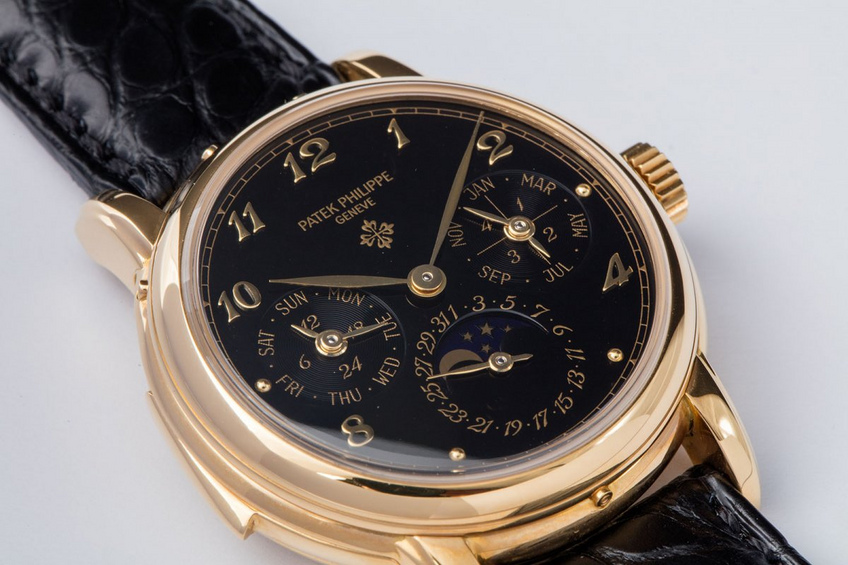 Lot 160 Patek Philippe ref. 3974
Black dials are also on the trend this season. And they are even more attractive when they feature gold Breguet numerals such as lot 160 by Phillips: a Patek Philippe reference 3974 that simply caught my heart through its perfectly balanced dial and case proportion wraped up by the clear chime that we expect from a Patek Philippe.
In 1950, Rolex also did very well by bringing the so-called "Stelline" bearing the case number 690'035. Time has passed and the luminous material, suffering some loss on the minute hand, has faded conferring even more glare to this highly sought-after dial. The case itself did a great job protecting this piece-of-art and thus had to be polished slightly to delete the marks of this protection.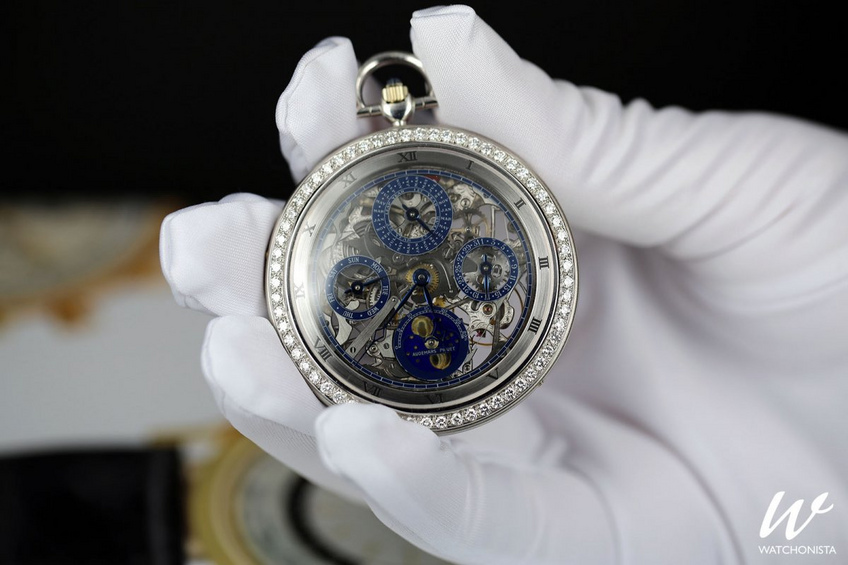 Lot 201 Audemars Piguet sold to the Sultanate of Oman
Based on this analysis, I am perfectly unable to name the challenger at this point. However, I am hoping that the results will speak for themselves and look forward to share these with you.
Both catalogues are available on line at the following links:
http://www.christies.com/salelanding/index.aspx?intsaleid=26325&pid=en_homepage_upcoming7
By
Audrey Humbert
,
Contributor
What a rich week end of auctions! Lots happened raising a number of questions in the mind of those who might look at the scene from an external point of view....
By
Audrey Humbert
,
Contributor
Like a wind of change on the watch auction scene in Geneva… What was true just a few months ago might no longer be true today. Time to discover the...