Auction season trends part 1
Like a wind of change on the watch auction scene in Geneva… What was true just a few months ago might no longer be true today. Time to discover the stars that will be showcased in just a few days.
Geneva, capital city for vintage watch auctions, has benefited from this unique position in order to set trends on the vintage market for years now. After an "all Patek and Rolex" trend, we observe a new shift towards more diversity at auction. This is particularly striking when looking at the Antiquorum selection of watches.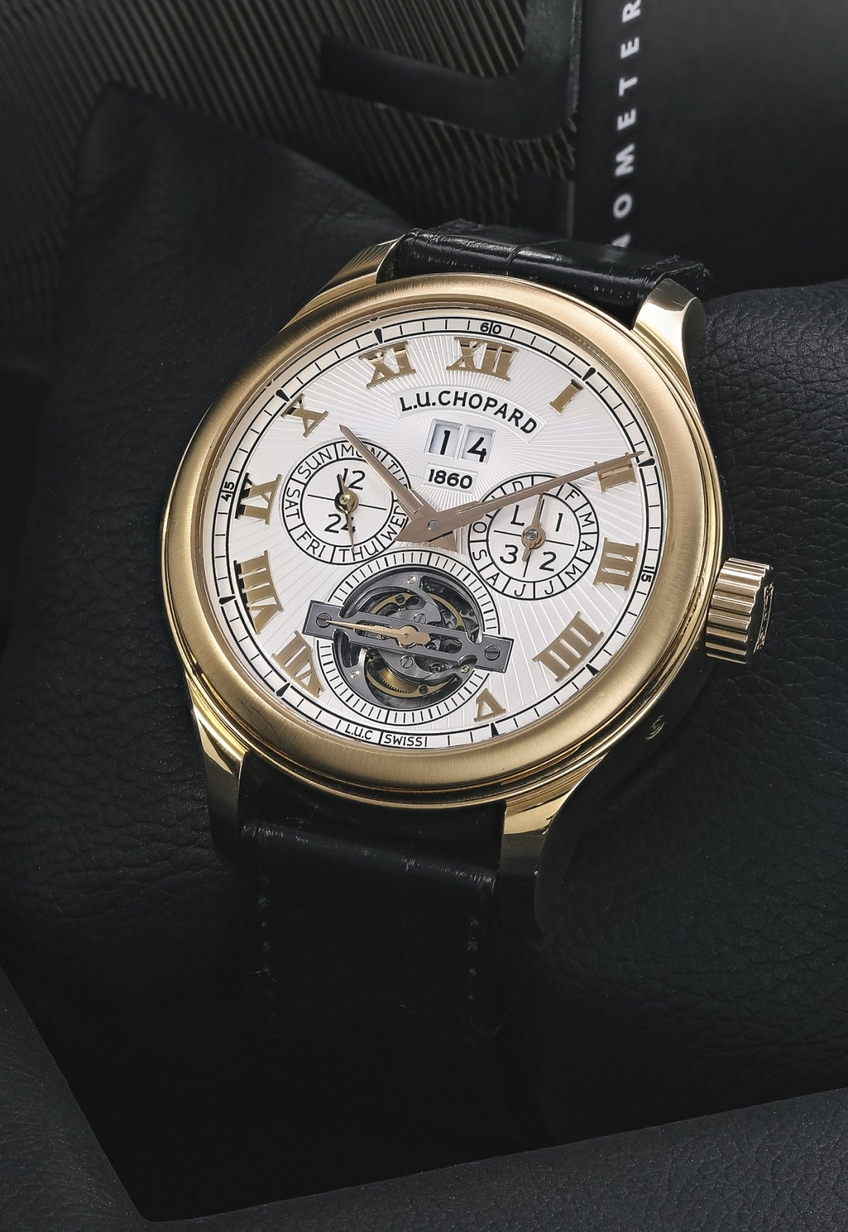 Lot 52 Chopard, a very complicated timepiece
Starting with the early 19th century watchmaking, we find an interesting selection of marine clocks. Lots 217 to 219 stand out from the selection of important timepieces signed Urban Jürgensen. These are accompanied by other time measurement tools such as the deck chronometer offered under lot 222.
For those who would prefer French watchmaking, they should consider lot 420, a Breguet marine chronometer with Reaumur thermometer that was sold to the French Navy in 1821.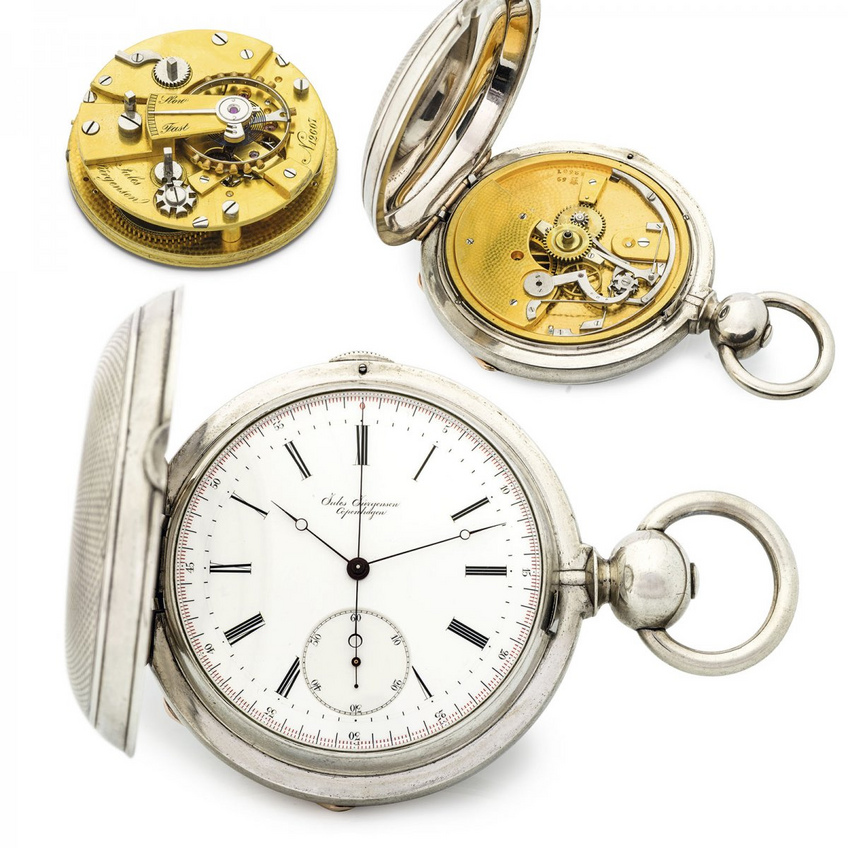 Lot 222 Jules Jurgensen deck chronometer chronograph SILVER Jules Jurgensen silver deck Chronometer
Marine clocks are definitely on the trend with Sotheby's offering a Louis Barbette marine chronometer leading us further down south as its dial is signed "Louis Barbette à Venise".
Other than these major witnesses of history, the selection of Urban Jürgensen timepieces on offer probably represents the centre of attraction of the Antiquorum sale.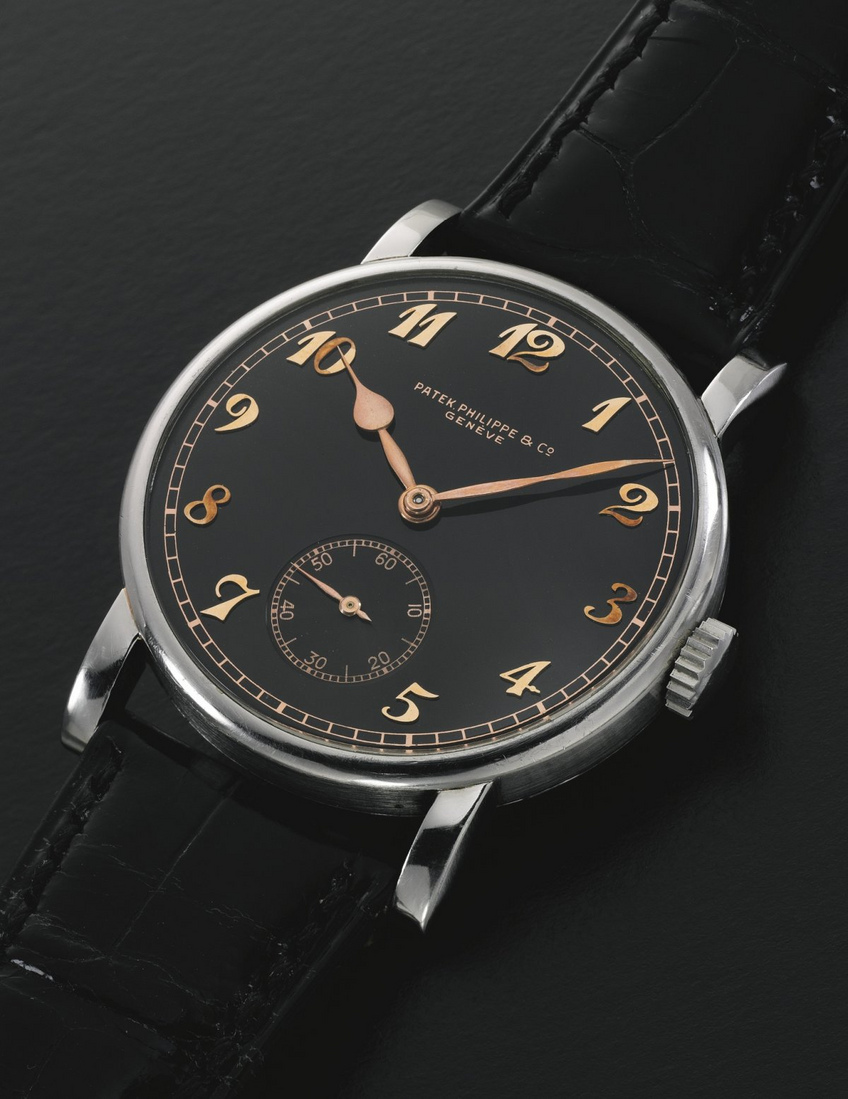 Lot 212 Patek Philippe ref. 1504
The second trend that I would like to highlight is the always increasing interest for the Universal Genève signature which has a direct consequence on their estimates. Sotheby's leads the way with this incredible stainless steel military split second single button chronograph being carefully appraised at CHF 35k-65k. It shall be hammered well beyond that price without a surprise.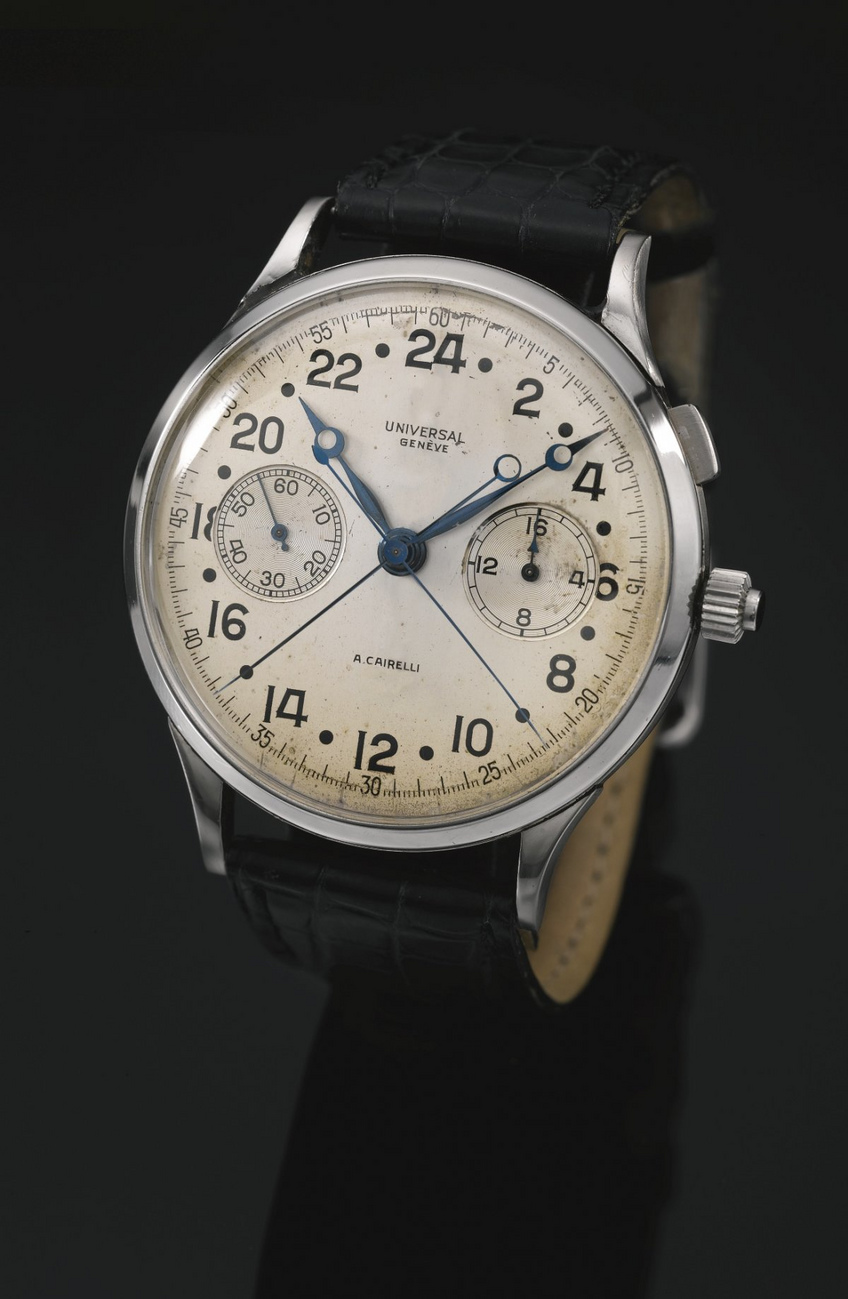 Lot 147 Universal Genève Split Second retailed by Cairelli
Antiquorum follows right behind with a Tri-compax adorned with panda dial estimated CHF 14k-24k. We can hope for these two to retain the attention of passionate collectors who will appreciate there inherent value but also look after this treasures with the utmost care.
Besides, I was quite delighted while scrolling through the online pages of the catalogue to discover a few other names.
I was particularly enthusiastic with the presentation of lot 237, a beautiful pink on pink Minerva chronograph offered at Sotheby's at an accessible price.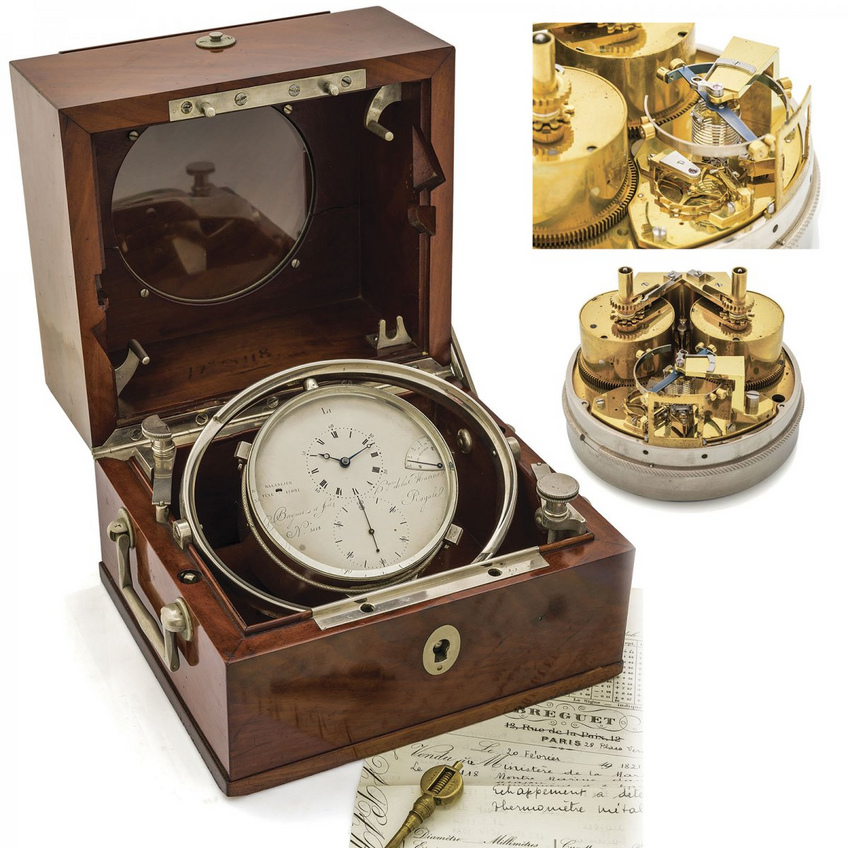 Lot 420 Breguet No. 3118 Marine Chronometer with reaumur thermometer
Delighted to see one of the major Chopard timepieces under lot 52, Sotheby's is also offering a very charming and rare Patek Philippe ref. 1504 with black dial and Breguet numerals that I simply fell in love with and would like to quote as my favourite of this season's sale.
With the arrival of new private collectors buying at auction, I believe that there is no better way to satisfy these collectors than to offer a great diversity in watches to cover the various expectations of the market while featuring highly coveted objects from the past.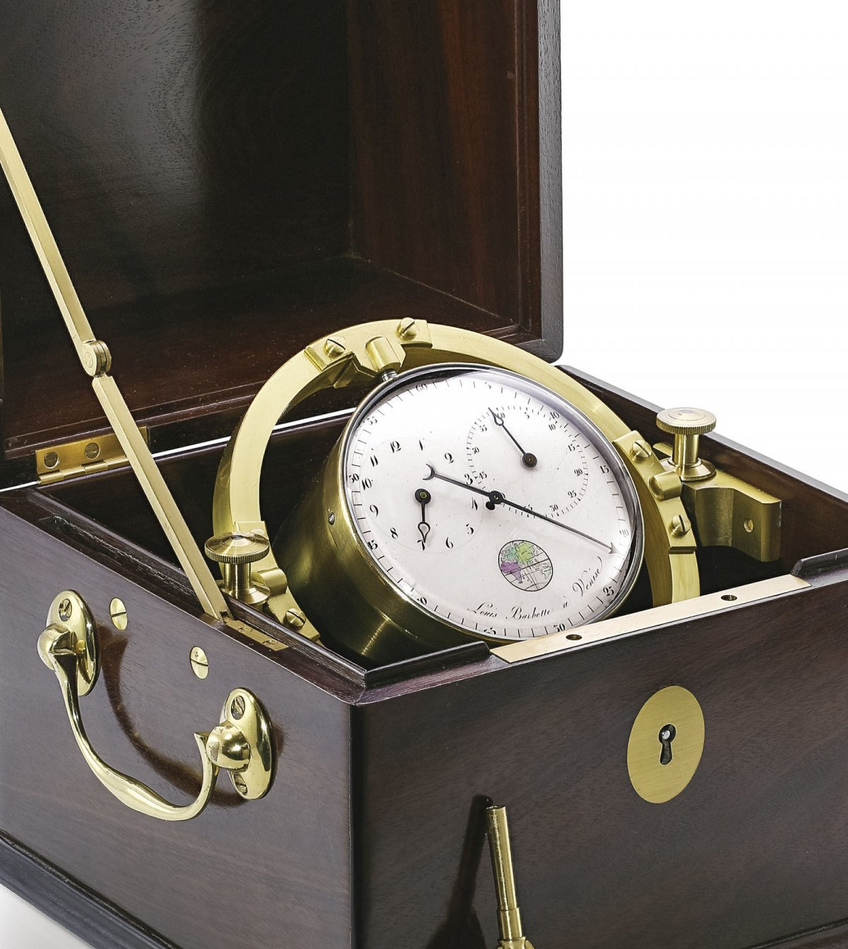 Louis Barbette Mahogany boxed marine chronometer
If you haven't done it yet, then it's always time to take a close look at these sales:
http://www.sothebys.com/en/auctions/2016/important-watches-ge1601.html
http://www.antiquorum.com/catalog/auctions/geneva-2016-05-15/lots
By
Audrey Humbert
,
Contributor
What a rich week end of auctions! Lots happened raising a number of questions in the mind of those who might look at the scene from an external point of view....
By
Audrey Humbert
,
Contributor
How exciting it is to follow the fierce competition that is taking place between the champion and the challenger. But who really is the challenger?