What the future holds for Alpina
Alpina, born in 1883, has a new CEO: Guido Benedini. The brand, which is part of the Frederique Constant Group, unveils some major changes for the near and mid-term future.
Longines, Tissot, Blancpain, were some of the Swatch Group brands that Guido Benedini went throught before he joined Alpina. Only watch brands? No: before leaving the Bien based company, Benedini created a start-up dedicated to the on-line trade of art pieces – kind of an unusual positioning for a market where live auctions from Sotheby's or Christie's reign.
What led Benedini's to cross the Stas' famili (owner of the Frédérique Constant group) way? «Peter Stas hired me as a consultant end of 2012», explains Benedini. «Therefore, when he offered me the CEO position of Alpina in March 2013, I had already a deep knowledge of it». This kind of job is quite unique within the Frederique Constant group: since then, M. Peter Stas was personaly driving his three companies (Frederique Constant, Alpina and Ateliers DeMonaco). Alpina is the very first of them three to have its own CEO. However, M. Stas also told us that, one day, the brand Frederique Constant as such should also see someone coming in its CEO chair...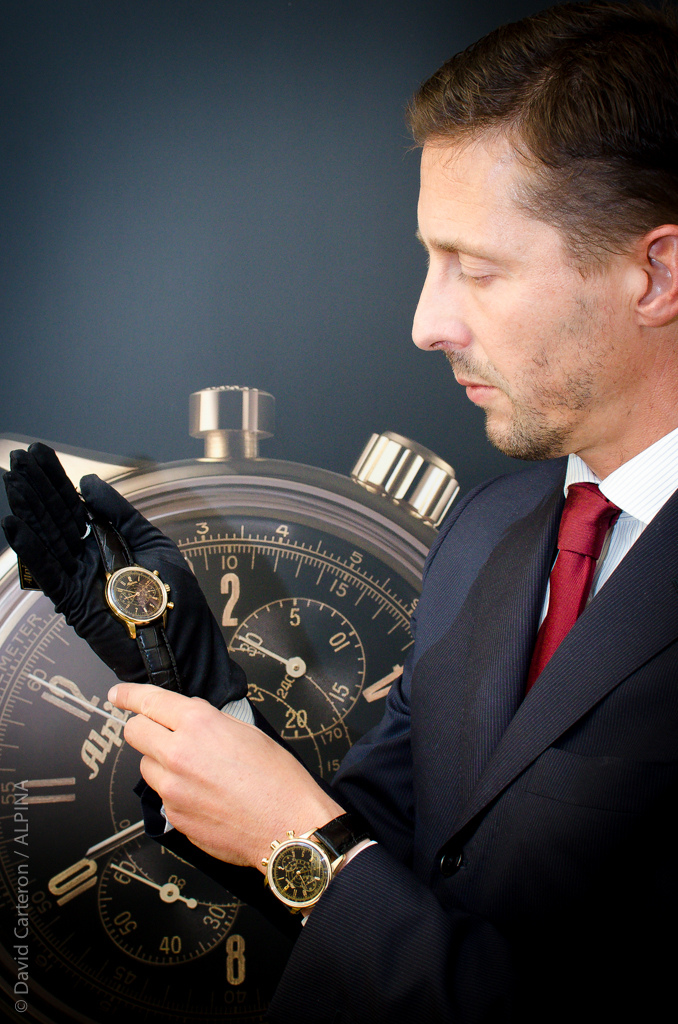 The Heritage Pilot Chronograph, unveiled for the 130th anniversary of Alpina. ©Alpina

Three big steps to come for Alpina
Alpina is one of these fast, two-digits, growing watch brands. Still, Benedini thinks that the future will go even further, as the brand can «double within three to five years, that is to say display a 20% growth each year, which is the pace that Frederique Constant also has». What will be the main steps to support that trend?
Step 1: a new in-house chrono caliber
The main one is the current development of a new manufacture movement. For now, Alpina is already a manufacture but not on its chronographs, as Benedini explains: «we have four in-house calibers, which represent 20% of our portfolio. However, none of these calibers are chronographs, for which we rely on a Sellita blank that we customize. This will change in the coming years».
Step 2: ebirth of the Avalanche
Guido Benedini is also planning to relaunch one of the most iconic watch line of Alpina, the Avalanche. «This model is particulary obvious for us to underline the alpine patrimony that we have, and from which the brand's name 'Alpina' directly comes from». This rebirth should see the light of day in 2014. In the same spirit, the Alpina 4 will also be reinterpreted.
Step 3: women first
Last but not least, «we will introduce, for the firs time of our history, a complete new range of timepieces dedicated to women», announces the CEO Guido Benedini. With such a paradigm change, Alpina will try to embrace a whole new population, while sticking to its brand DNA: high swiss moutains!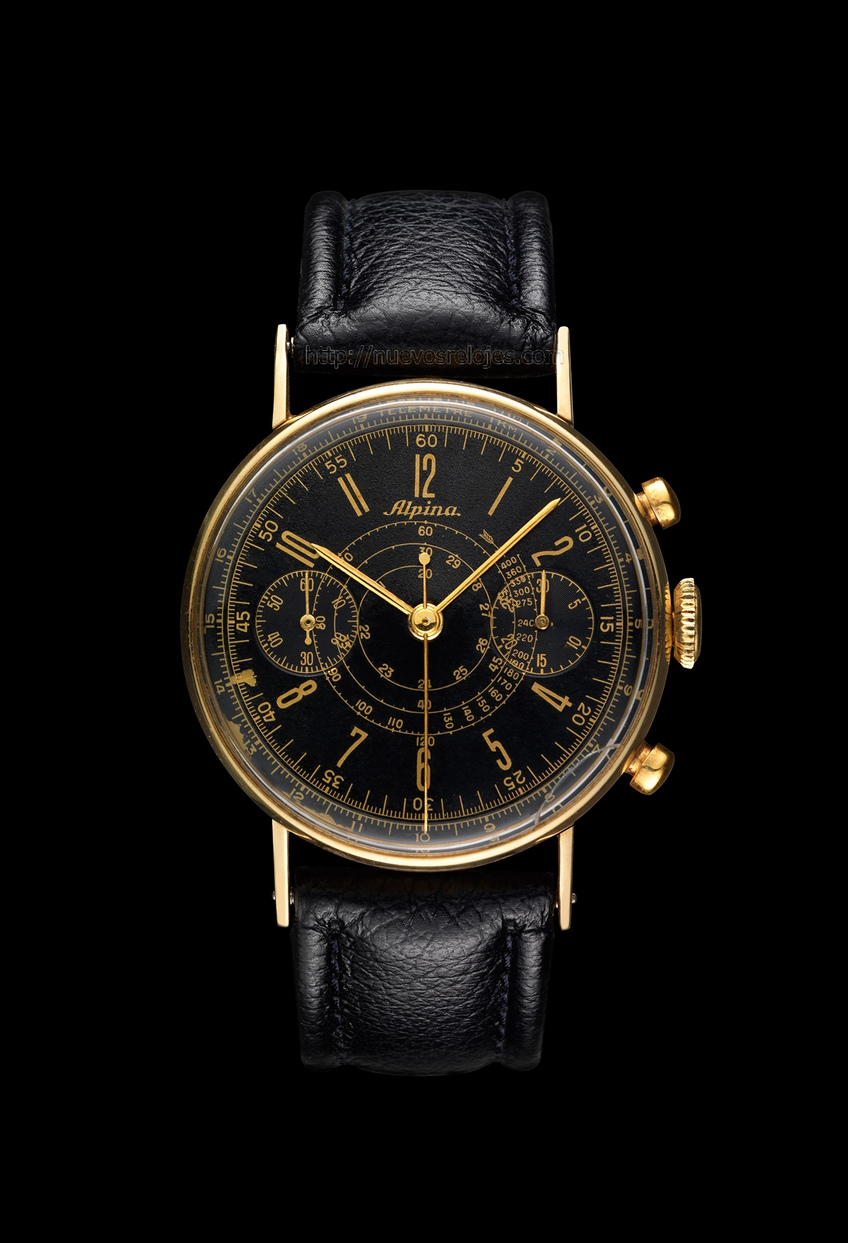 The Heritage Pilot Chronograph 130 anniversary © Alpina Watches
By
Josh Shanks
,
Managing Editor US
Alpina's new AlpinerX is a versatile powerhouse which is sure to bring new collectors into the fold.
By
Barbara Palumbo
,
Journalist
Barbara Palumbo looks to the skies while also getting grounded in this article about the new limited edition Startimer Pilot in collaboration with Goulian...