Must read: a book about luxury, on an elephants' back
Laurent Lecamp, co-author of 'Independent Luxury', answers some of our questions on the background of a South African forest, an elephantine kingdom and an endangered species.
How do independent luxury brands compare to endangered species?
Something very interesting is currently going on in the Knysna forest, in South Africa, where the last wild African elephant lives. The forest was once a destination for whole herds, but men have progressively hunted them all, stolen their territory and cut down part of the forest to extend their living space and cultivate new lands. Later – though a bit too late – there was an attempt to right this wrong by taking savannah pachyderms to the forest in the hope they would form a herd. However, savannah elephants could not adjust to the forest's climatic conditions (humidity levels, temperature, etc.) and their size was not suitable for their new environment, so they needed to be taken back urgently to their natural habitat. All in all, the result is that there is only one elephant remaining in Knysna.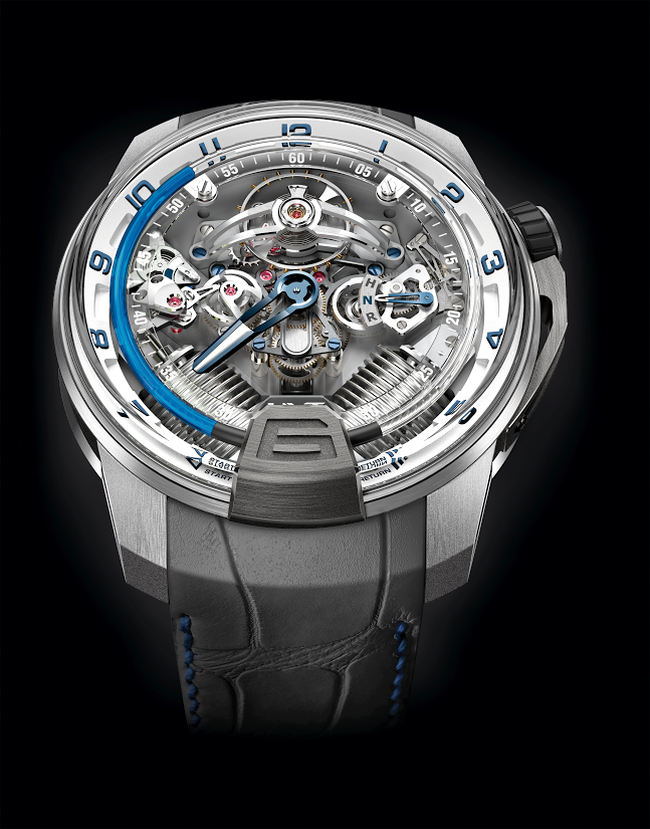 HYT is one of the most innovative independent watch brands
How does this relate to luxury and independent brands?
Well, Knysna's last elephant story is the foundation of our book, dedicated to independent luxury brands. With the strengthening of luxury groups, the current economic situation and advertising as a main referent, it is harder for independent brands to find their place (especially if they have little or no resources at all). Their only chance for differentiation is hence INNOVATION, be it in terms of concept, design and/or functionalities or even customer approach. This sometimes requires a significant investment, which may in turn involve opening up to external investors with all the risks that that entails, such as loss of control over the company or potential investor interference, even when they have little or no market knowledge. All in all, except in extremely rare cases, independent brands are forced to innovate in order to remain competitive. It is crucial for them to keep to the "independence" that makes them so exceptional and that allows them to keep their hint of craziness. The latter, in turn, is precisely what makes it possible for them to make decisions without hesitating while catering for their limitless vision.
Wildlife, it seems, has inspired you greatly?
We have all heard the story about putting fleas (independent brands?) in a jar without a lid. Their natural reaction is to hop out of the container. Then, the jar is closed with a lid and the fleas continue to jump against the lid, which makes them fall back to the bottom of the jar. After a short while, they adjust their strength and jump at a lower height until they do not touch the lid anymore. At this point, we don't need to keep the jar closed anymore in order to prevent the fleas from getting out, for they have learnt to limit their hops and have adjusted and accepted their new living conditions. This is exactly why independent luxury brands must never be moved into a controlled environment ;) The fleas – or the independent brands in this case – would lose what makes them unique: their ability to constantly aim higher.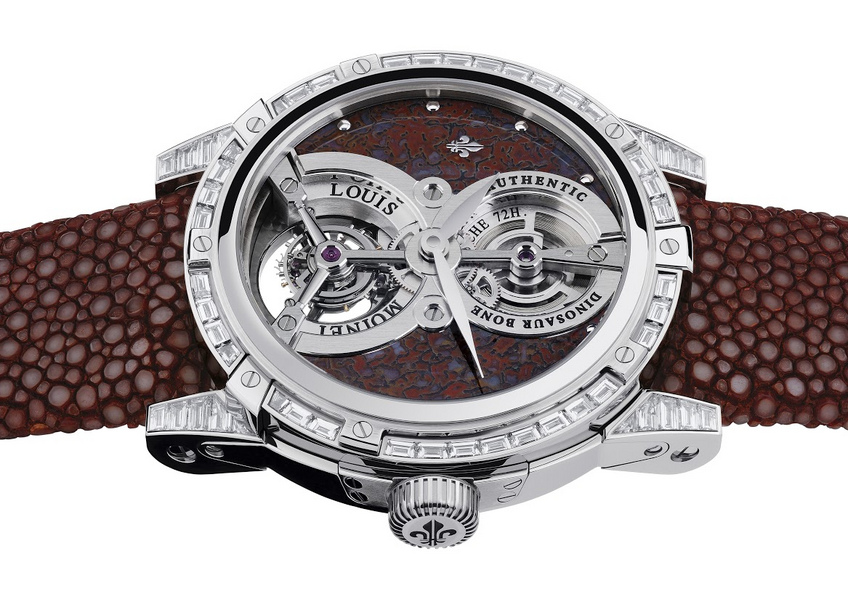 Louis Moinet Jurassic Tourbillon, picture extracted from the book Independent Luxury
When did you decide to write this book and in why is it a must-read?
While looking for books about the experience of independent luxury brands, I discovered that there was actually no literature about it and decided to take matters into my own hands.I was mostly interested in understanding the different phases brands go through and what they all had in common. I approached the unknown world of independent luxury brands together with my friend and co-author, Jonas Hoffman, whose observations were actually similar to mine. There was a lack of references to the subject and we have humbly tried to remedy the situation. Our book covers over thirty independent brands from various fields. Aside from – of course – watchmaking, we have focused on luxury accessories, cars, art, gastronomy and so on. INDEPENDENT LUXURY relates their journeys, the problems they encountered (such as funding, distribution networks, the economic crisis or the pressure exerted by leading groups). The book also proposes solutions, like the BA2RE© approach, for instance, inspired from both our personal and professional experiences and the observations and the support we have obtained from other brands over numerous years.
How has the book been welcomed?
It has just been published and the first pieces of feedback have been excellent. We have received praise from Luc Pettavino, (President of Only Watch), Christian Blanckaert, (former vice-president of Hermes International), Burak Cakmak, (Parsons school of design), Alberto Milani, (CEO Americas Buccelatti) and even from The Economist (Brooke Unger) and the Shanghai Morning Post (Louise Lei). They have all complimented the quality of our work and its contribution to understanding independent luxury brands. Jonas and I have already been invited to partake in conferences on the subject of development and sustainability of independent luxury brands in the United States, Asia (Japan, China and Singapore), Europe (the United Kingdom, Germany and France) and the Middle East (Dubai). This encourages us to continue to reach farther in our approach, which will translate in another book.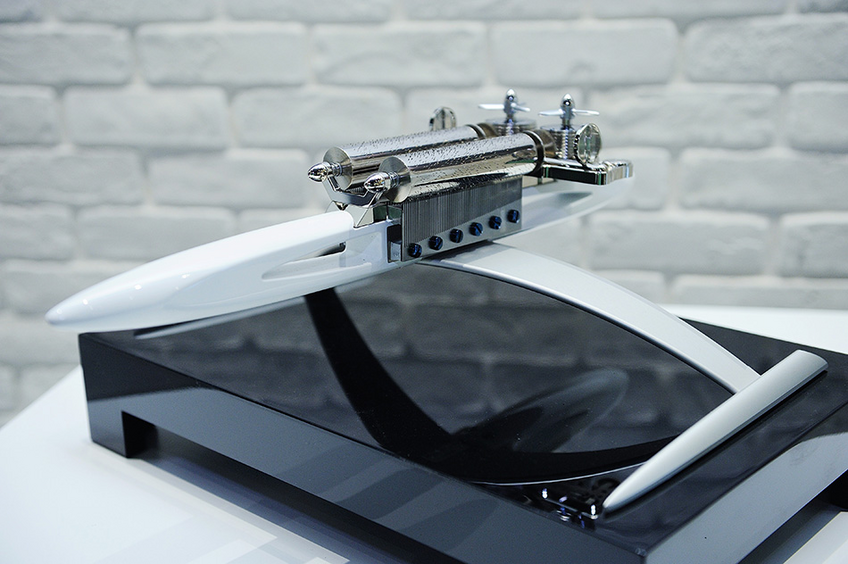 MB&F and Reuge created this very exclusive music box
Where does your inspiration come from?
I myself have been very involved in the creations and developments of brands in Haute Horlogerie (CYRUS) and luxury accessories. I put so much passion into these developments that I felt like I was part of the brands. I have always tried to create innovating products/concepts – after all innovation is at the heart of success – by investing a crazy amount of energy, as if my life depended on it. This is what Stephen Zweig describes perfectly in his famous work, Amok. The only difference is that mine wasn't a romantic but a professional passion ;) and that passion is still my driving force. A passion that I currently (and proudly) put at the service of Carl F. Bucherer, one of the few remaining independent brands in Switzerland to have always been managed by a family, in this case since 1888. That is key for me, because it involves a great deal of meaning and feelings.
What have you done in your professional life that legitimizes you to write about this subject?
My work both in watchmaking and in luxury accessories has always been successful – in watchmaking that includes design and creativity awards amongst other whereas in luxury accessories it translates into having had the biggest names as clients. Furthermore, I believe that this success has been the result of what we have called in the book the BA2RE© concept. Here, B stands for "BELIEVING": have faith; believe in yourself and in your creations, even (and even more so) if everyone dooms you to failure. My having worked for the LVMH group has also been a big advantage. In 1999, I joined the group right after it took over the hitherto independent champagne brand KRUG. I was given the opportunity to take care of this brand and to ensure its development in the Swiss market and I thoroughly enjoyed doing it. I worked together with Rémi and Henri Krug, who taught me that there needn't have to be a special occasion to open a Krug bottle, for opening the bottle was a unique moment in itself. This shows the importance of emotions for the brand. And it is precisely emotions that lie at the heart of the brand.
I have also given several conferences about luxury in Europe and Asia during the last few years and I have had the opportunity to write articles for European and Swiss magazines and newspapers. This helped me to strengthen my bond with the world of luxury but also with independent brands, as I had numerous meetings with international entrepreneurs either for my articles or during the conferences.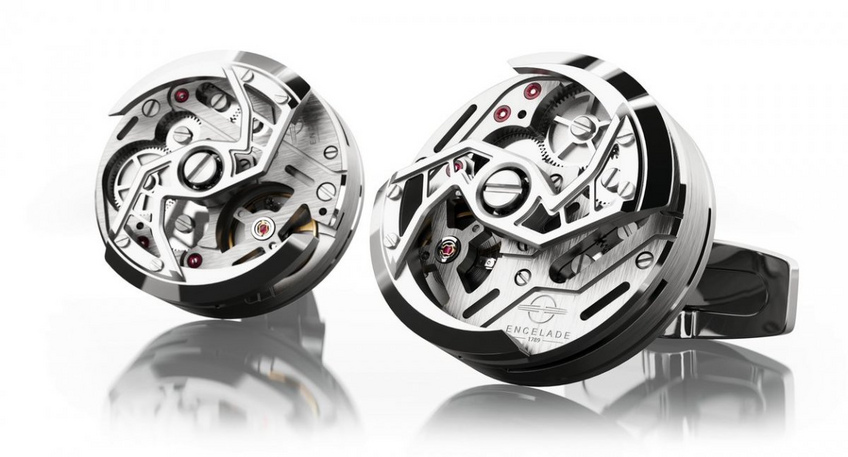 The luxuos and innovative cufflinks, Encelade Rotor V1 1810
Why did you choose to co-author your book? Tell us more about Jonas Hoffman.
A recent study by Harvard revealed that the chances of succeeding in any business are higher when working in groups of two or three rather than alone or in larger groups. I personally prefer working in twos. The main issue, however, finding someone you can completely trust and with whom you see yourself working in the long term. Jonas Hoffman was the perfect fit. He is a Professor of the MSc in Luxury and Fashion Management at SKEMA as well as a lecturer and a business consultant for renowned companies in international luxury. He also has an atypical approach to luxury, very similar to mine.
And to top it off, we are devoted to what we do, which enables us to constantly move forward. We both believe that innovation is the driving force of any creation. Actually, we provide a very clear explanation of the four innovation strategies that independent companies follow in our book – "Code Breakers"; "Game Changers"; "Eagle in the Aquarium"; and "Back to the Roots". We firmly believe that a brand cannot evolve without innovating.
Does he share your ties with horology?
The fact that Jonas has little experience in watchmaking could make our collaboration seem surprising. In my opinion, however, it is an advantage as Jonas brings in a fresh look grounded in his vast experience in other luxury sectors. I have had the chance to travel to more than eighty countries in the last ten years to help different watchmaking and accessory brands develop (increasing their starting value from CHF 1'000 to over a million) and it would not have made sense to co-author this book with someone with a similar profile.
W Motors Lykan timepieces by Franck Muller
When I was in the HEC preparatory class at the "Centre International de Valbonne" in Sophia-Antipolis (France), I walked past a porch every day with a quote by Paul Valéry written on it that I will never forget: "Let us enrich ourselves with our mutual differences". This is exactly what Jonas and do: we enrich ourselves with our differences. And as fate would have it, it was precisely in Sophia-Antipolis (at SKEMA) that I met Jonas some years later at a conference in which I partook.
Who chose the brands mentioned in this book? How were they selected?
We have chosen brands we believe have vast potential and should be watched closely, such as HYT for watchmaking, ENCELADE-1789 for accessories, W MOTORS for automobiles or MIRAZUR for fine cuisine. However, a vast potential also means high risk. Independent brands need to take risks – high risks for that – in order to make a difference. For example, HYT dared introduce fluids right in the heart of watches. That was quite a challenge. For its part, ENCELADE reinvented the concept of cufflinks by giving them much more volume, introducing the concept of 360-degree rotation and the CLIP – an innovating and exclusive accessory that is used to adjust the cufflinks of shirts regardless of the fabric's thickness.
W MOTORS chose a very dangerous path in the hyper luxurious field of automobiles, competing with names such as Ferrari and Lamborghini. The brand makes its way through advanced technologies and extreme attention to customization to attract a new clientele. For the last two years, the chef of the MIRAZUR, a restaurant located in Menton, France, has been in the TOP 50 of the world's best chefs and the restaurant has ranked higher than any other French restaurant on the list. And yet, have you ever heard of MIRAZUR? Some of these brands or names may or may not be a reference tomorrow. Nevertheless, it is interesting to help, study and compare them in order to see their outcomes, their differences and similarities, their visions or the importance they attach to innovation and to Customer Service. Of course, it was not easy to select brands for our book, but we did so following our BA2RE© approach for brand development and according to the importance they bestow to innovation. We obviously had to use differentiation criteria wisely and our choice was made after many years of reflection and observations that finally paid off.
Apart from HYT, what other watchmaking brands feature in your book?
We have obviously cited many others, such as MB&F and Richard Mille, that have taken huge risks to make a name for themselves. While they are very different, the two brands have become references and examples of what the "Think Different" concept can do. We have also mentioned unsuccessful brands like SLYDE, which had the very innovating idea of creating the first ever touchscreen watches for an average of € 5,000. However, it was rapidly engulfed in the waves – or rather the tsunami – of Smart Watches. It was a harsh end for a pioneering brand in its field.
How will your book be distributed?
It has been published by Palgrave Macmillan, one of the most renowned editors. The English version is available in both paper and hardback in most online bookstores, including Palgrave's own website and Amazon, among others. We are now working on a potential Japanese version.
Do you have any other such projects underway?
We are currently writing a new book, which will be published in early 2017. It has some nice surprises in store. A little sneak peek: we talk about the development of a technical tool that calculates brands' potential and their risks. We also present several case studies of brands that we are following in extremely varied (and surprising) fields but still closely linked with the luxury world. And there are many more surprises awaiting you!
Pictures downloaded from the Independent Luxury book's official page.
He addresses the question in  journalistic research published as a book, which is today among the top 5 best-sellers in French-speaking Switzerland....