Arnaud Tellier, a lifetime dedicated to offering the best
He is a historian, watchmaker and above all, a restorer of old watches. He was head of the Patek Philippe Museum for eleven years. Today, he is a gallery owner yet his connections don't seem to have forgotten about him.
Not a week goes by without contact with the watchmaking universe, his original profession. He is always either on the phone with a collector or giving expert advice about an old piece that is to be auctioned. Whether intentionally or not – and notwithstanding his success, legitimacy and expertise in painting – he continues to be a respected and sought-after expert in both watchmaking and its history.
Painting and watchmaking: hailing from a family of collectors
Arnaud Tellier was introduced to the world of art at a young age. Born in Rouen to a family that collected paintings and antiques, he fell under the spell of watchmaking before he even turned 10: "When I was 12, I used to visit clockmaker François Fernette in the neighborhood of antique dealers in Rouen during my school holidays. He taught me large-scale clockmaking – comtois and lantern clocks".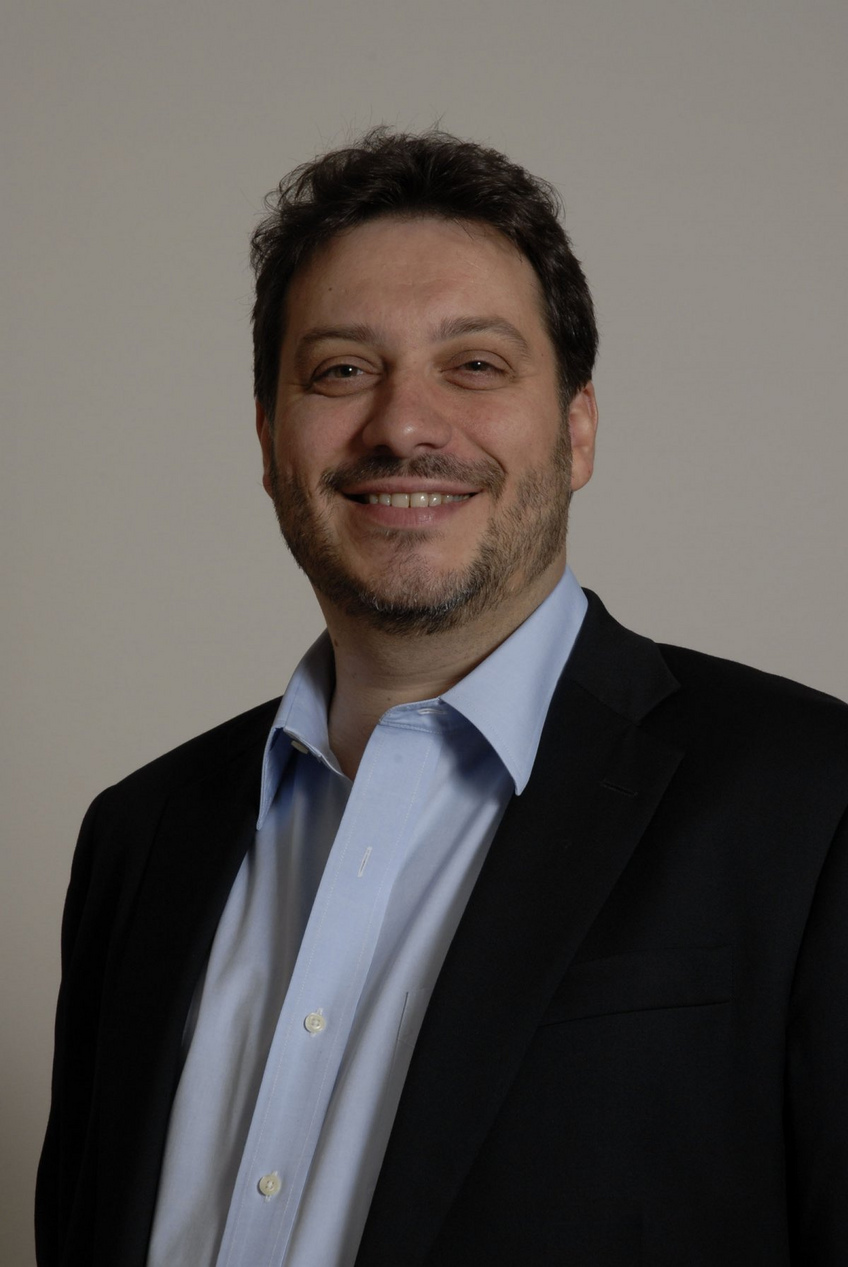 Arnaud Tellier
When he turned 16, he left school and became the 15th apprentice at Louis Gautier. "My Master trained in Cluses (National watchmaking school), in Haute-Savoie. There, they taught students to repair mechanical (pocket or wrist) watches and the Paris clock. I also often visited another clockmaker, Dominique Charlet, "Meilleur ouvrier de France", whose workshop was nearby. Whilst I was at Louis Gautier, I worked on the most important machines and made pieces that we needed for repairing. I thus went to the workshop from Monday to Saturday, three weeks per month. I spent the fourth week at the training center in Joué-lès-Tours (Touraine), which all watchmaking apprentices from North-Western France attended. Mr. Leroy, an excellent teacher, taught watchmaking history".
Eventually, he obtained a watchmaker-repairer diploma – a CFC – at La Chaux-de-Fonds watchmaking school followed by a technician diploma specializing in the restoration of old watches at the MIH (Musée International d'Horlogerie). "Our most memorable teacher was undoubtedly Jean-Claude Nicolet, who was our 'Professor Nimbus', but whose knowledge and teaching were absolutely outstanding", he reminisced.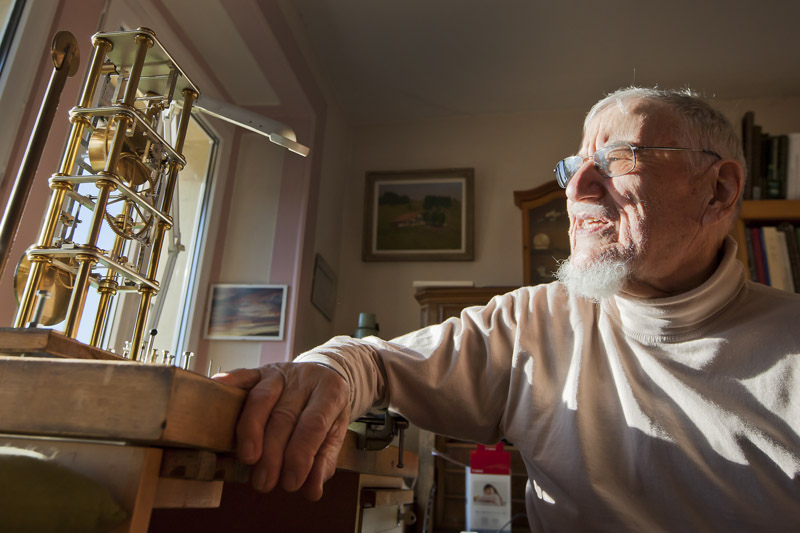 Jean-Claude Nicolet
The MIH and Antiquorum, before Patek Philippe
We asked Arnaud Tellier whether he saw himself as someone's "spiritual son". "Thanks to Jean-Claude Sabrier, whom I have known since I was teenager, as soon as my training was completed, I started an internship at Antiquorum in Geneva. It was the watchmaking auction house. We immediately hit it off and over the years he became a sort of spiritual father to me. I also got close to Osvaldo Patrizzi (editor's note: Antiquorum's founder) who was my mentor. Immediately hooked, I learned everything about watchmaking, and this time it was not with the help of books, but with watches. I learned to dismantle and examine every nook and cranny of the thousands of watches I had access to every year. I was also only given a few months to learn everything there was to know about watchmaking in the second half of the 20th century (who was who, who did what, and so on) and about wristwatches too. I was learning something new every day. Briton Simon P. Bull, the best expert in 16th-century and 17th-century watchmaking history, worked with us. The three of them introduced me to several people who worked in museums – from sellers and collectors to others from the industrial watchmaking world both in Switzerland and abroad".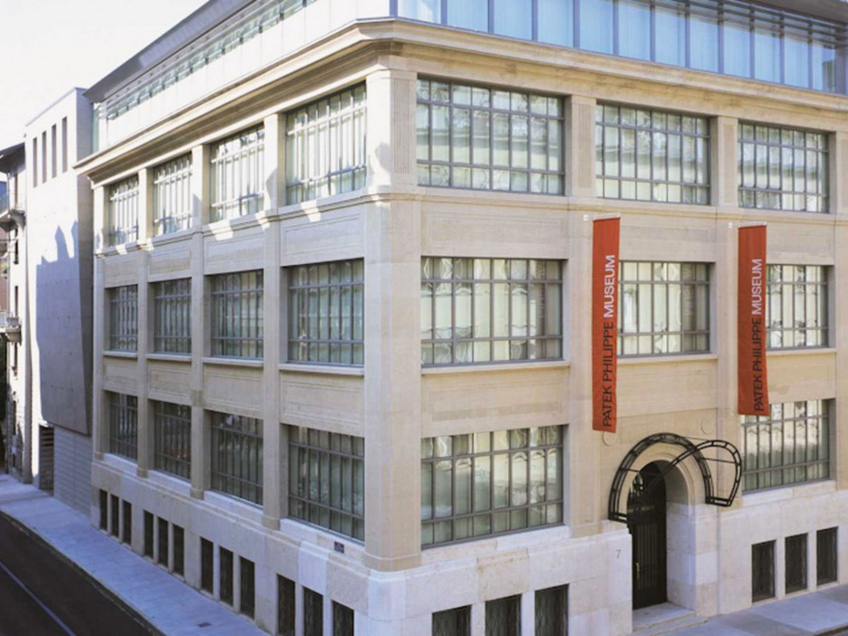 Patek Philippe Museum – Geneva
The Patek Philippe Museum undoubtedly owes him much. He also feels indebted to the incredible private collection of the Stern family: "After ten years at Antiquorum, I worked for eleven years at Patek Philippe. Most of the collections were already there but, led by Philippe Stern and armed with his support, there were some fields in which I practically doubled the number. I also brought new fields to the collection. I was mostly focused on the most technical aspects such as the escapement, automatic winding, chronograph creation, demonstration models, and so on. Then, with the assistance of my team, we promoted our specialty outside watchmaking, which doubled and eventually tripled the number of visitors the museum registered every year".
Patek Philippe Museum – Geneva
When asked if there was one particular piece that he was fond of after all the watches that went through his hands, he replied: "I bought countless important pieces for the museum – not for their monetary value but for their historical importance. I enjoyed documenting them, often even before I acquired them so that I could convince Philippe Stern of their technical, aesthetic or historical importance. And obviously, their importance was doubled with their high price.
I couldn't cite them all; I invite you to visit the museum", said he jokingly just before adding, in a more general tone: "Personally, the most important acquisition is always the next one, be it tomorrow or in a few weeks. That will allow me to go back to my books and to surf the Web to look for information about it and its creator".
His opinion of watchmaking
Public and private museums constantly call upon his expert opinion, he has done some work for watchmaking manufactures, for the "Fondation de la Haute Horlogerie", for the archives of Le Roy and for the Jean-Claude Sabrier library at his friend François-Paul Journe's houe. Yet, we had to ask Tellier whether he has definitely quit watchmaking to focus on his other passion – painting. "Indeed, I try to protect the artists of the 19th and 20th centuries, whether they are local or not, since I have worked around Lake Geneva and the neighboring mountains. It must be acknowledged that just like old pocket watches, the demand for this particular field is low as people are gravitating towards other subjects – some collectors are taking an interest in wristwatches and others in contemporary art".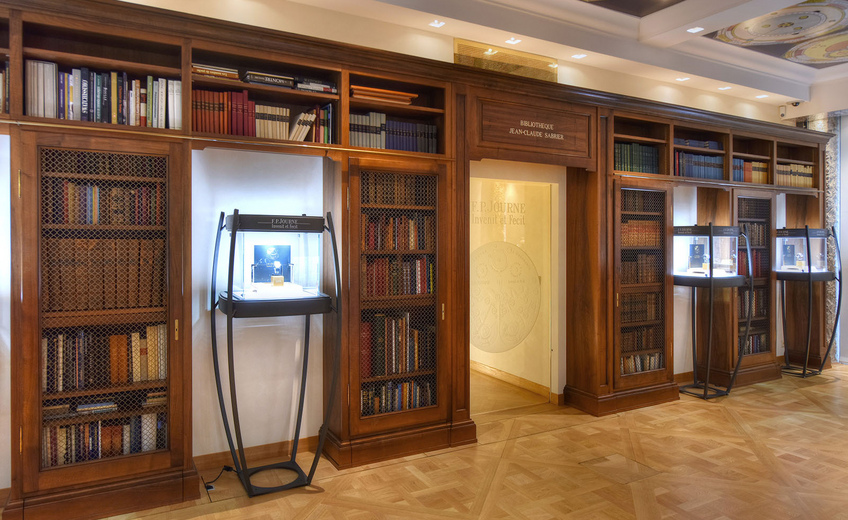 Jean-Claude Sabrier library
When asked about his taken on this watchmaking, he said: "When I arrived in Switzerland in 1987, almost everyone thought that watchmaking – and its related sectors and subcontractors – was a dead industry when in fact, it was soon after revived. For thirty years, this branch has had good (sometimes very good) and bad times. For the time being, it is going through a new crisis. It's a cycle that will probably continue for a long time and that gives us hope of a bright future for our dear watchmaking world".
Galerie Arnaud Tellier / Domaine du Fraid'Aigue
34, route de Morges/CH-1162 Saint-Prex (VD)