Laurent Ferrier Galet Square Champagne: sublime elegance in the savanna way
Laurent Ferrier has squared the watch circle and reminded himself that beauty is not just an abstract notion. For the first time, the champion of style has created a watch that will seduce both men and women.
Cushion-shaped cases are to watch designers what Cape Horn was for sailors for a long time: a serious and potentially lethal danger. The Galet Square was introduced at Baselworld 2015 and we recently carried out a hands-on test with the champagne-coloured dial version. Right from its release, it was at the top of the novelties list. Nearly a year and a few versions later, it is clear that it is still the number one of its category for many experts. Indeed, a certain prominent designer even admitted to Ferrier that he was by far, the king of this case shape and that no one could possibly compete with him.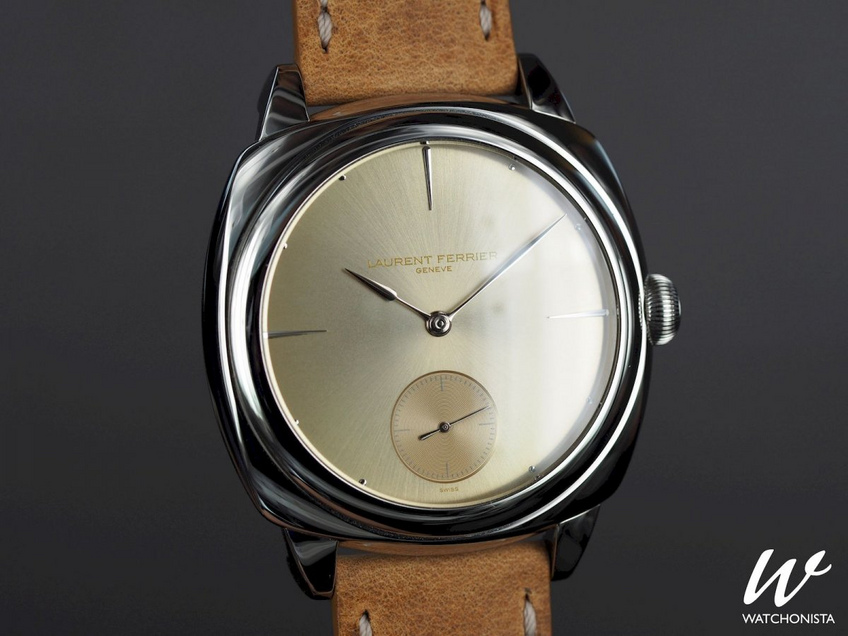 Laurent Ferrier Galet Square Champagne
Time will tell but as of yet the forecast is proving to be right. No doubt watch style expert Ferrier must have appreciated the compliment – humbly, of course, for he is an honest and introverted man after all. Ferrier learned watchmaking at a school where watches were first designed to be beautiful both visually and tangibly, in the style of Gerald Genta and Jean-Claude Gueit. but he who was also an endurance car racing driver and who won the "24 Heures du Mans" may have also felt the rightful pride of a winner. Yes, Laurent Ferrier is quite paradoxical: on the one hand he designs the most refined watches, but on the other hand he is also a big fan of noisy mechanics and a natural competitor. His capacity to live with strong and paradoxical opposites may well explain his genius.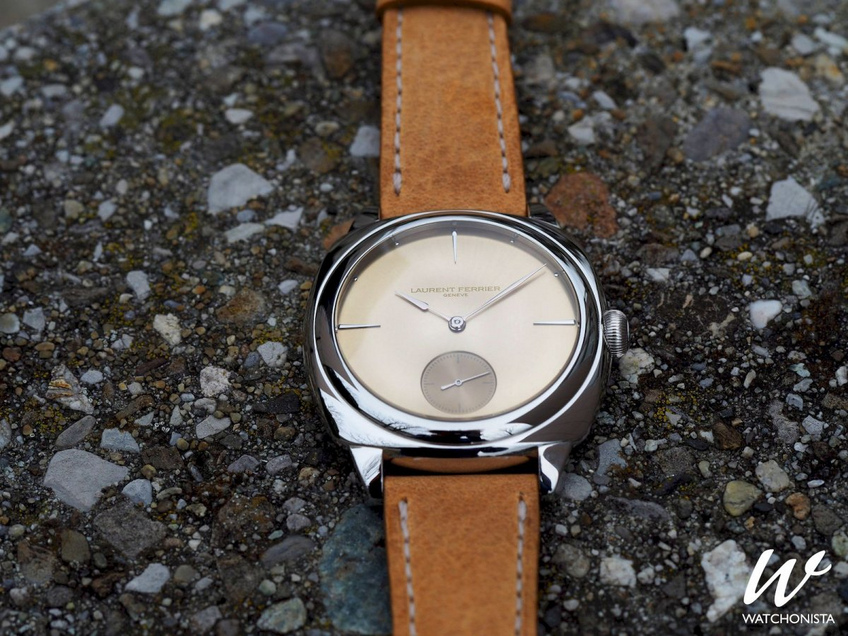 Laurent Ferrier Galet Square Champagne
First conquest
Laurent Ferrier already captivated purists with his first round-shaped Galet model. Now with the Galet Square, he has won over watchmaking modernists, who like traditional watches of excellence but from a radically contemporary point of view. The Galet Square is thus bold, extravagant and has quite a forceful character despite its appearance. The case design features interacting arcs instead of straight lines, from which well proportioned interconnecting tensions stems the beauty of this piece.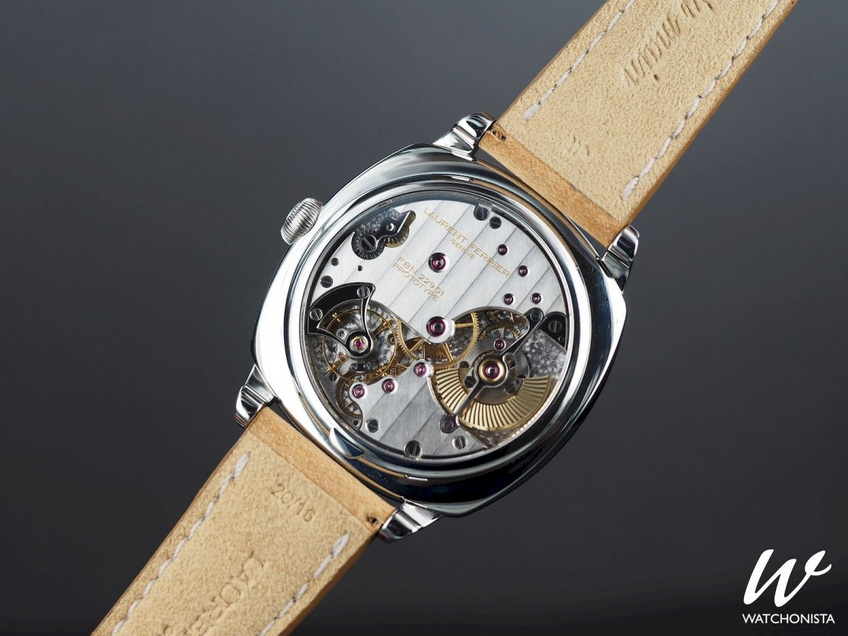 Laurent Ferrier Galet Square Champagne
Nuances and softness are omnipresent in Laurent Ferrier pieces. Take the bezel for example: it is neither domed nor flat but it is delicately and gradually curved, micron by micron. The bezel's gleaming frame which looks like a shimmering mirror frame accounts for the curved shape. Every angle, flank, surface and even the amazing scrolled lugs of this case have a purpose. "It (the scrolled shape) is inspired by the lugs of the original round-shaped Galet. It is a link between the collections," the master watchmaker explained. There is also the crown which has been designed as a button with thin stripes to be user-friendly and causes no fuss when pulling on it to wind the watch – it only takes a light pull. It also allows the wearer to witness the whole rewinding, which is enhanced by a most comfortable system accompanied by the delicate sound that can be heard during the operation. And of course, the mostly openwork back does not hide any detail of the mechanics it protects.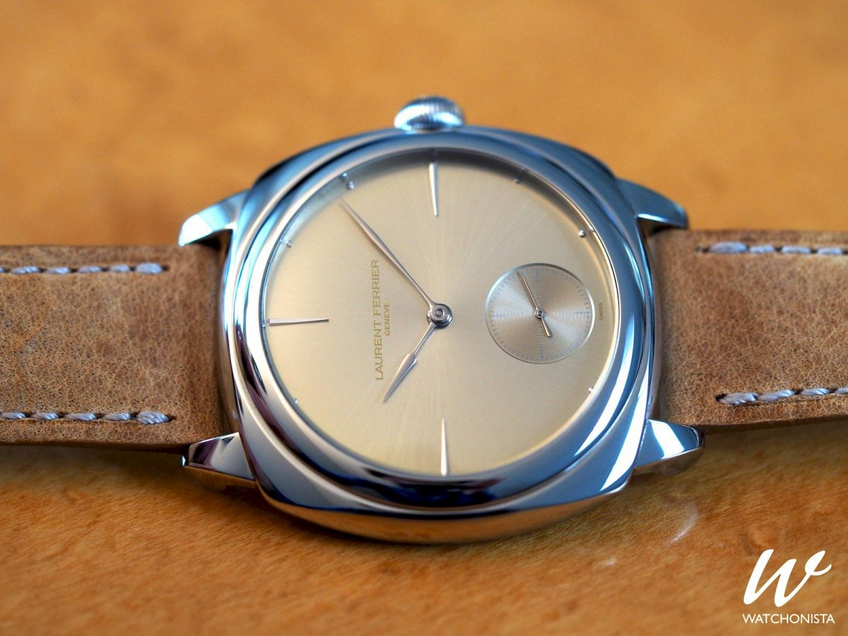 Laurent Ferrier Galet Square Champagne
Dial of a hunter
The dial of this Galet Square could be called contemporary art because of the unexpected radicalism of its design. With a saturated bronze tone and a refined satin-brushed sunburst finish, it shines very bright. Its four ultra-minimalist arrow shaped indexes look like a gun sight – some even call it the "target" dial. An accurate dotted line allows for a perfect second count. The assegai hands taper outwardly and indicate the time thanks to the surrounding light. Indeed, they are quite hard to see on such a pale tone and are much more visible through their reflections. The result is one of exquisite subtlety. The Galet Square "Champagne" comes with the barbialla (which means matt) calf leather strap and seems to evoke the heat and severity of a savanna in the late afternoon.

Laurent Ferrier Galet Square Champagne
The ladies succumbed
However, the style of the Galet Square Champagne may lead us to think that it has a technical and masculine streamlined design, but that is not the case. The slightly pale golden hue of the dial sometimes seems to blend in the polished gray of the case. As a result, it creates some confusion in the way we perceive it at first. The strap adds a kind of indefinite and surprising tenderness. After testing it for a few days, we came up with the conclusion that the watch could interest women too and we were right. Several Laurent Ferrier watches, particularly this one, appeal to daring and stylish women. Such a privileged acclaim for a brand.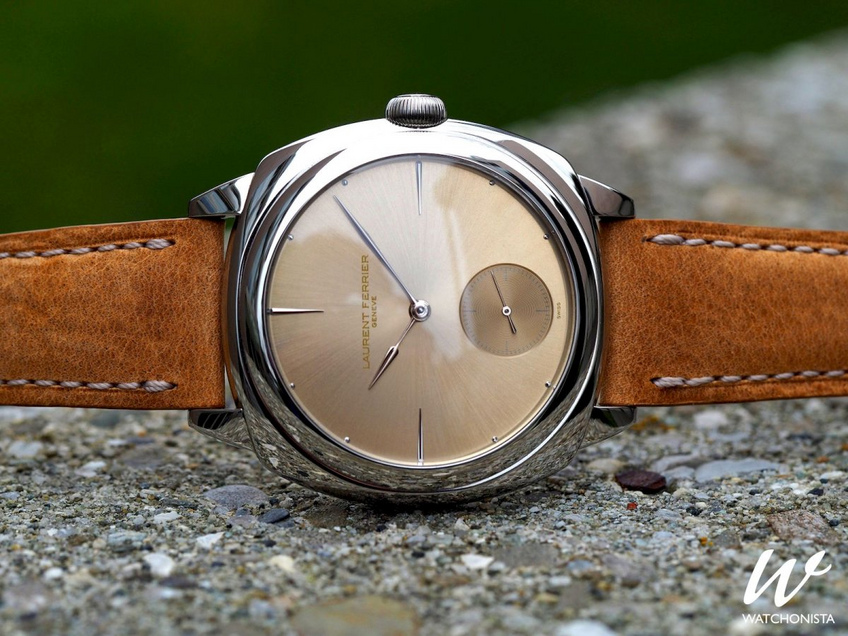 Laurent Ferrier Galet Square Champagne
Showcasing skill
Of course just like all Laurent Ferrier watches, this piece houses an uncommon movement which is exclusive, superbly decorated and the picture of good taste in its techniques and aesthetics. Its every decoration is inspired from traditional haute horlogerie and made with utmost care and effort. The movement's assembly is worth a detour as it features a center wheel perfectly affixed at the center as well as a micro rotor with a mass cut in a slight wave, which is also used as a decoration on the mass itself. While this winding method is rare to find because it is quite challenging to make it reliable, the "natural" escapement with a direct double impulse is most rare. Equipped with a silicon lever, it helps optimize the movement's energy consumption which is an advantage given the winding method.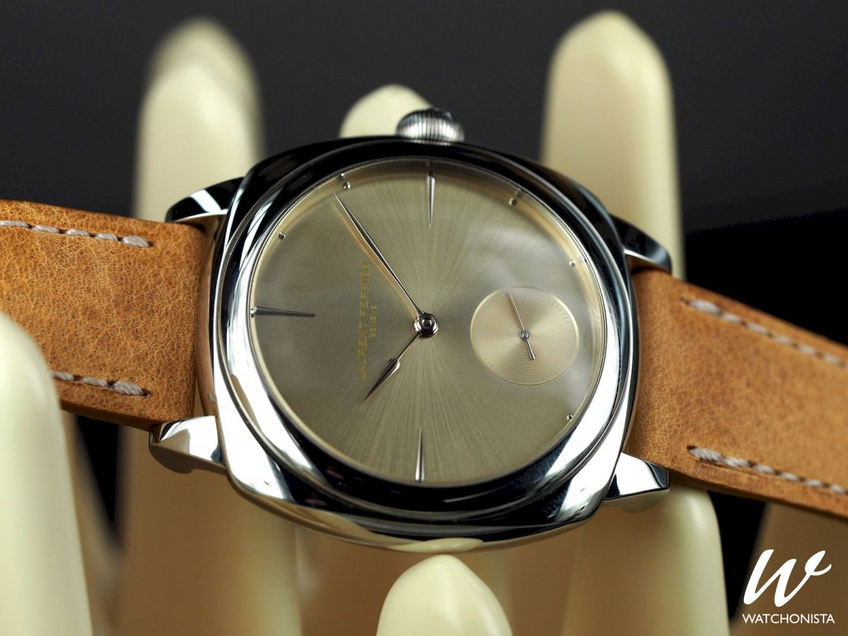 Laurent Ferrier Galet Square Champagne
Laurent Ferrier brings reliable refinement and taste to contemporary haute horlogerie. In this case, there is no need to name any specific model as they all reflect the skills of this entrepreneur who chose to create extremely beautiful watches over his retirement.
By
Steven Rogers
,
European Editor
The latest edition of the independent brand's sports watch impresses with its stunning salmon-pink gradient dial inspired by the sunrise over the 24...
Made with the support of Laurent Ferrier
By
Josh Shanks
,
Contributor
For SIHH 2018, Laurent Ferrier adds a stunning annual calendar complication to their popular Galet Montre Ecole line.