Must-have collectibles, rotating presentation cases older than 180 years old
Obviously of German origin, as his name suggests despite his very British style, Simon Philipp Wolf, representative of the fifth generation, is the CEO of a family business that heralds tanned and refined leather.
In 1834, a German goldsmith realized that he sold more watches when his creations were placed in beautiful presentation cases. Consequently, he started to specialize in the design and production of said display boxes, which were works of art of their own. From then on, Wolf has been synonimous with increasingly sophisticated presentation cases and its influence has reached both the jewelry and watchmaking worlds. This became even more pronounced when the brand sold over a million display boxes in 2001. Shaped like cubes, they were designed to regularly and reliably wind the mechanical timepieces they contained. Indeed, it was most convenient for most collectors who owned several self-winding mechanical models to avoid the tedious task of winding the pieces that they had not worn for a while.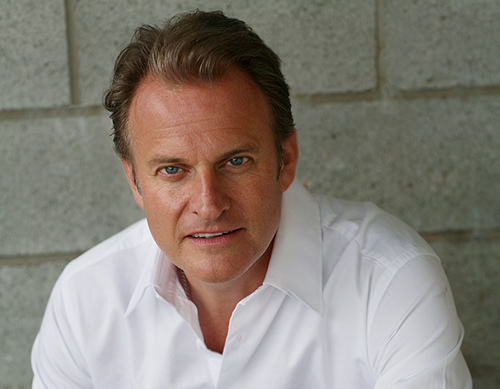 Simon Philipp Wolf
Collectors are aware of the fact that the products of Wolf Est. 1834 are sold in more than 2,200 points of sale throughout 80 countries – among which are the prestigious Nordstrom, Saks Fifth Avenue, Neiman Marcus, Mr. Porter, and so on. And your online magazine Watchonista has lots of readers in this circle of "influencers" who collect watches and pamper their collections. ...
At Baselworld too
Currently established in Los Angeles, and despite its CEO's "so-British" style, Wolf 1834 owes part of its historical growth to the American market, where the brand started to develop its business soon after World War II. Based in England in the 1960s, the company employed more than 300 workers on several local production sites and rapidly became the leading producer of watch display cases, jewel cases and luxury game boxes in Europe. The brand has now relocated to North America and has also resumed its rightful place in the halls of Baselworld. From there it it determined to win back the hearts of watchmaking aficionados with the rotating presentation-cases and crafty leather accessories that it has been creating for over 180 years.
More info: www.Wolf1834.com