Stellar: De Bethune's bets on the comeback of table clocks
In the watchmaking world, mechanical watches rule supreme. Consequently, the industry has abandoned other productions such as table clocks. Do they still have a future? Here are the views of two historians.
By Dave-William Grandjean
Table clocks are sometimes seen as obsolete. Yet, some watchmakers such as De Bethune perpetuate the clockmaking tradition in their workshops. Is it only about legacy or is it a visionary approach?
A surprising visit to their workshops
The De Bethune workshops in La Chaux and l'Auberson are divided into several production sections. The most astonishing of all is undoubtedly the farmhouse where watchmaker Denis Flageollet develops the latest prototypes before production. He also carries out experiments with his team, such as the one concerning the principles of "horological resonique". This technique enhances the fluidity and precision of watches and uses balance springs to liberate their balance.

That's not all; just above the office a The brand's name starts with an aristocratic particle; a clear indicator of its blue-blooded origins. Its philosophy is very similar to that of other luxury watchmaking brands yet it differs slightly. Whilst the brand has tradition at heart, Denis Flageollet's has a distinct vision: "De Bethune, 21st century watchmaking tradition". The old-fashioned and progressive aspects of tradition in this slogan are intriguing as they push us to imagine the future of a developing century. De Bethune wants to make an impression with its philosophy and its simultaneous antique and futuristic watch productions.
Above all, creators
Denis Flageollet is the heir of the great watchmaking tradition of which Breguet, Janvier, Thouverez and Berthoud are upholders. Yet he refuses to copy them: "All those watchmakers were, above all, creators".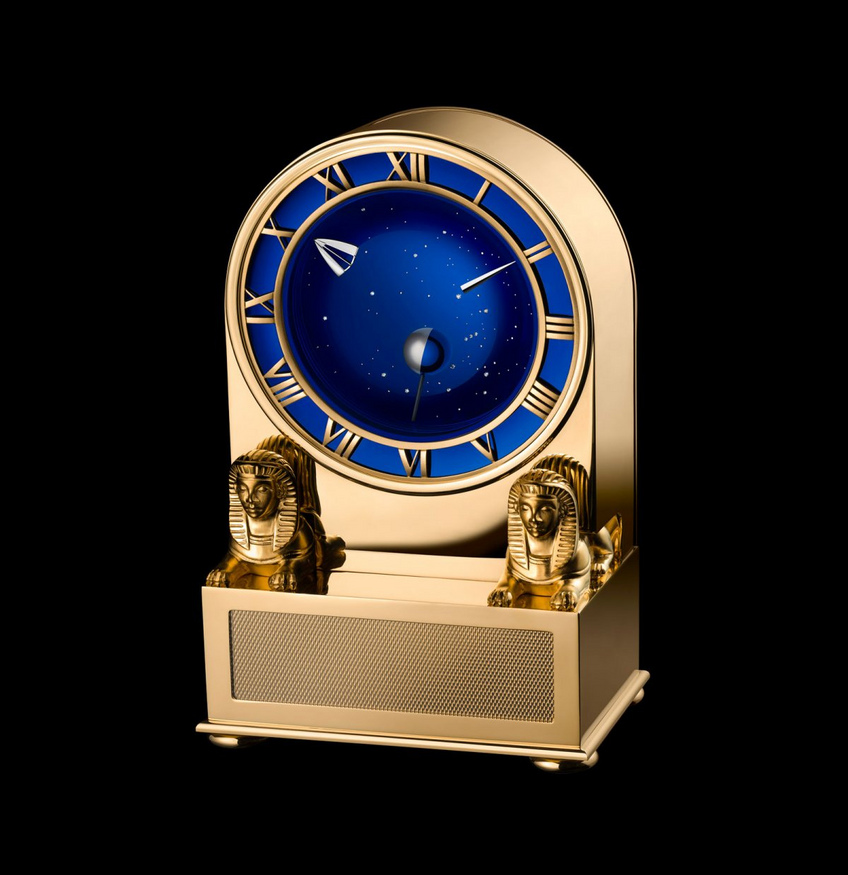 Mysterious De Bethune Stellar table clock
They brought considerable progress to watchmaking science with their work and the means they had at their disposal, and they furthermore brought about inventions that are still being exploited today. Why not follow the same path? By claiming to have inherited this state of mind, De Bethune tries to solve the problems the greatest watchmakers of yore could not find a solution to because they lacked the means, time or simply efficient materials. While adhering to the purest mechanical watchmaking tradition, De Bethune's watchmakers use modern production tools and controls to improve watchmaking technique. It's just as if we had given Breguet a computer; he would most definitely have tried to give its balance as much freedom as possible with the "resonique" principle. This is what Flageolet strives to achieve. He constantly asks himself: "What would watchmakers have done in the past had they had modern technology at their disposal?"
The De Bethune Stellar
So, what about table clocks? Does this particular production have the same approach of evolving, futuristic tradition at De Bethune?
At a time when wristwatches are the core watchmaking production, De Bethune preserves a small production of table clocks that perpetuate the brand's typical neo-antique and retro-futuristic style. The Stellar table clock is the heir of both 19th century mysterious clocks and the "Egyptomania" that stemmed from General Bonaparte's Egyptian campaign. Both elements have been added to De Bethune's celestial and innovating universe, as they represent technical and aesthetic ancient fashion. Time is thus displayed on a starry sky built on a polished, blue concave mirror. The sky is filled with white gold stars and diamonds and is surrounded by rings and yellow gold roman numerals that indicate the time.
At the center, we find a round moon in sandy steel on one side and a blue polished mirror on the other side that indicate the different phases of the star. The piece's precision can be compared to a lunar month: one day for 1,225 years; that is, 457 times more precise than classic moon phases. The table clock's cabinet is in bronze and is doubled with an 18-K yellow gold shell. Two sphinxes – eternal time guardians – surround the time display on top of the small bracket with the guilloché decoration that houses the mechanism. The latter has an 8-day power reserve and is developed and produced in the De Bethune workshops.
Mysterious Stellar table clock on Paul Clémenti's workshop
It is also manually wound by a free wheel without click. The 1318-010 caliber is made of 180 components and is also equipped with a constant-force escapement with 29 rubies and 21 micro ball trains that allow this neo-Egyptian table clock to function properly.
Flageollet explains that the rationale behind their perpetuating table clock production is to be found in his work for the extinct and very dynamic company THA ("Techniques Horlogères Appliquées). There, together with other renowned watchmakers such as François-Paul Journe, Vianney Halter, Dominique Mouret, Pierre-André Grimm amongst others, he developed mechanisms for some leading brands' original clocks. However, legacy only does not begin to explain it.
Table clocks are biding their time
Further explanation is to be found in the future, as is customary at De Bethune. While it is true that watchmakers have relegated table clocks to lower ranks, the history of brands is full of crazier and crazier models. Watches may be the trend today, but table clocks do not seem to have been forgotten.
They are simply biding their time and they are getting impatient for their turn to come, because they know their time will come. As the saying goes: "fashion repeats itself".
Indeed, it is likely that in a moment of slight economic depression, watchmakers may play the table clock card to divert attention. As not all who play the game of watchmaking seem to anticipate this, De Bethune will certainly be one of the game's winners. They just have to be patient and the future will prove them right.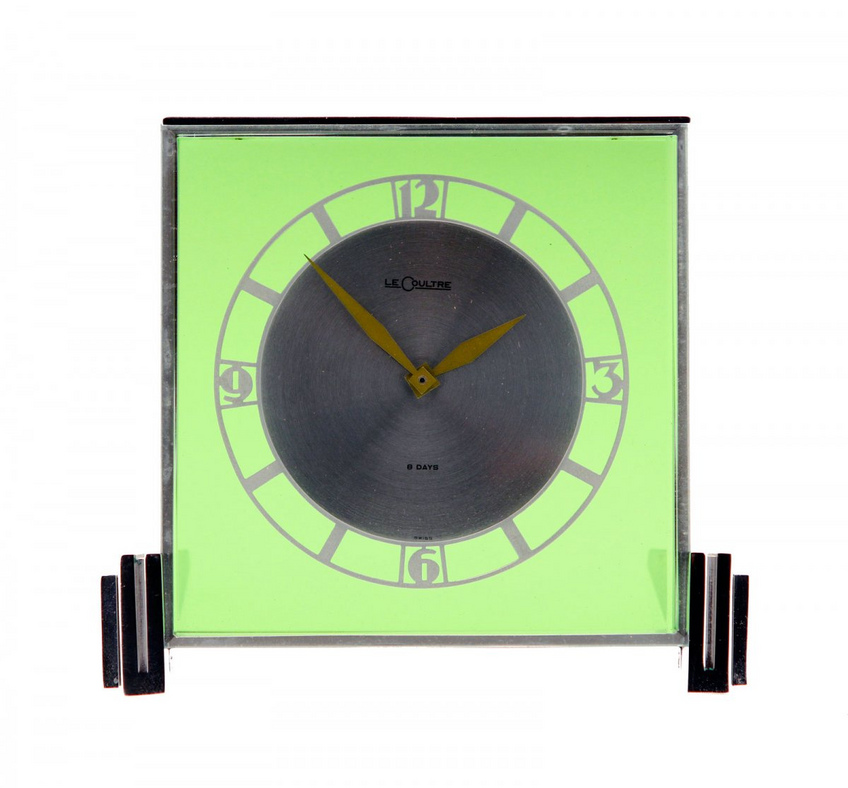 Yéyé or Pop Art table clock, 1959
Dominique Fléchon, historian and expert in Haute Horlogerie: Table clocks as we know them.
Table clocks first appeared in the 16th century and are the ancestors of watches. With the establishment of watchmaker guilds (Paris: 1544, Augsburg: 1564, Nuremberg: 1565, Blois: 1600 and Geneva: 1601), pretenders to the title of Master Watchmaker had to make a clock- watch that could be worn around the collar and a table clock with an alarm clock and that chimed every hour and half-hour.
They were equipped with springs in the place of driving weights and could be carried from one place to another. Soon, larger table clocks started to be produced and that's how pendulums came to be.
For centuries, decorators, bronze-smelters, sculptors, engravers, enamellers, jewelers and many others have worked on pendulums and have given them stylistic characteristics according to their time. The greatest watchmakers transformed these technical objects into precision pieces that were sometimes simple but some other times they had astronomical complications (planet movement in real time for example) or calendars. After the Industrial Revolution, pendulums became more functional and more affordable and were to be found in both modest and bourgeois households. They were usually placed on chimneys and cupboards just like the clocks produced in Franche-Comté and elsewhere.
Mysterious table clock by Nils Hermann, 1967, Cartier Collection
Furthermore, table clocks continued their own development and started to be produced mostly as alarm clocks. Most of them just went off at the programmed time. However, in the 18th century, some alarms set off a rifle cock that produced a spark and lighted a candle. At the start of the 20th century, it was the spirit lamps of coffee pots that were lit and, some time later, electric lamps.
With the arrival of electric watchmaking and the inclusion of time dials on household appliances, televisions, computers and mobile phones, table clocks and pendulums inexorably became less important. Nowadays, the legacy of Master Clock makers is perpetuated only by some exceptional pieces such as Cartier's mysterious pendulums inspired by the works of the watchmaker magician, or Jaeger-LeCoultre's Atmos pendulum "that lives on time air", amongst others.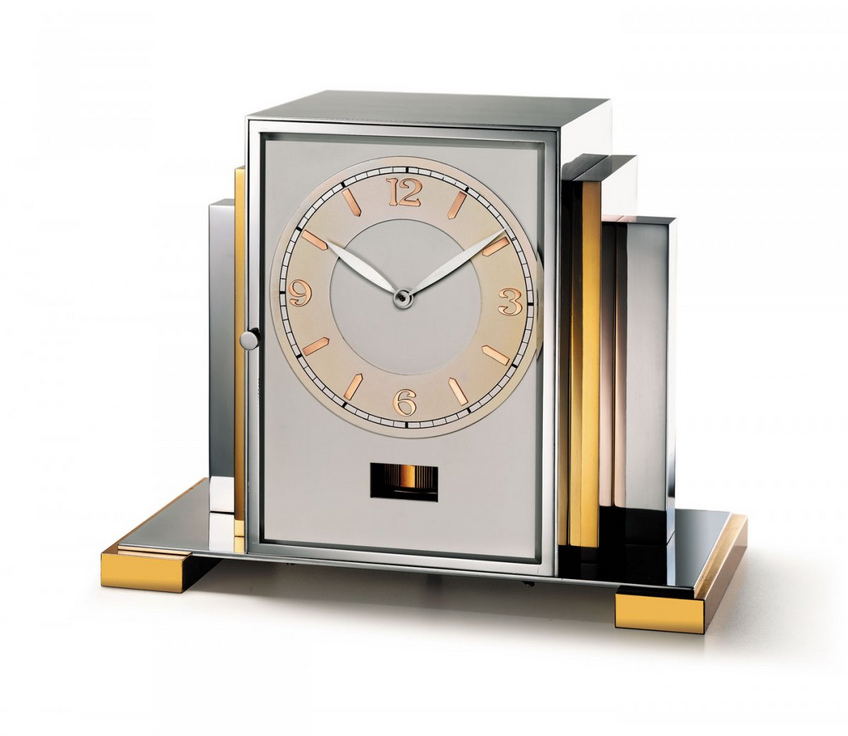 Atmos Art Deco, 1935, calibre LeCoultre 30A
Whilst traditional wristwatches are often seen as unique works of art, the possibilities of artistic expression in clocks – whether big or small – are increasing considerably. This is something many skilled watchmakers are rediscovering gradually.
By
Benjamin Teisseire
,
Contributor
We get personal with the man behind De Bethune.
By
Marco Gabella
,
Co-Founder - Executive Publisher
De Bethune CEO Pierre Jacques presents the new entry priced novelty to Watchonista.