"Questions de temps": Perrelet appoints Tristan Boyer de Bouillane
Perrelet's new CEO spoke to us in Geneva showing his clear narrative, pragmatism and respect for the brand. He conveyed his vision of a brand he is impressed with and for which he has great plans.
Perrelet has a unique historical heritage. Since 2004, it has been the undisputable watchmaking star of the Swiss Festina Group– a watchmaking group owned by Miguel Rodriguez. Besides, Perrelet has a historical dimension and positioning that started with nobly simple, yet complicated, watches. The brand was named after Abraham-Louis Perrelet who was born in Le Locle in 1729. Some consider him to be one of the first great watchmakers from Neuchâtel and others believe him to be the inventor of the self-winding watch, which as suggested by its name, is wound every time its wearer moves. Later on, his surname became a watchmaking dynasty that was associated to the French royal court. Today, the name obviously evokes mechanical watches but also a type of visual mobility on the dial. Firstly, in terms of a double rotor whose upper moving part can be seen on the upper side of the watch. Then, there is a kind of blade wheel that self-rotates so quickly so that it gave a whole collection the name "Turbine".
A fascinated Tristan Boyer de Bouillane arrived armed not only with good intentions, but also with wisdom that he acquired from his past professional experiences in Switzerland and the international markets. He was under the direction of brands such as Philippe Charriol, Daniel Roth and Gérald Genta. Incidentally, it was precisely there where he met Gérald Roden, who recommended him as CEO. However, he will not be able to produce new pieces out of thin air for BaselWorld just to prove himself. After getting acquainted with all his staff and observing them – a task that he is still carrying out now – he started the consolidation phase. Firstly, updating the collections and points of sale and then emphasizing and encouraging the brand's innovating aspect with the pious vow that he would never stray Perrelet away from what makes it stand out.
So far, it all made sense, but he was going to go even further. Indeed, it was reassuring that, even if it was yet to be implemented, he very much wanted for Perrelet watches to be equipped with an in-house caliber. While he was there, he also pointed out that Soprod, the caliber factory considered to be a promising alternative to the ETA supermarket, is owned by the group and is potentially exploitable.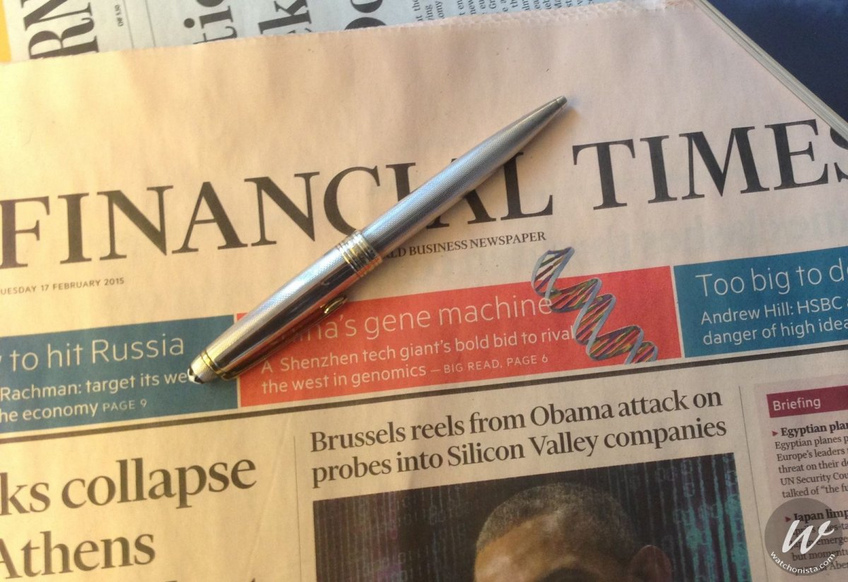 The Montblanc point pen of Tristan Boyer de Bouillane
It is worth adding that, should Perrelet wish to start producing complicated watches at some point, the MHVJ (Manufacture Horlogère de la Vallée de Joux) also belongs to the group. This brand designs and masters the production of high quality watchmaking complications.
To complement the official presentations and other related pleasantries, "Questions de Temps", a typical interview that goes along the lines of "Time People Series", decided to reveal more of this 50-year old French-Swiss father of two, who is now in charge at Perrelet. He was given the choice of using three jokers in case he felt the questions were too personal.
When did you make your first watch?
Joker.
Are you a punctual person?
It is difficult to say "yes" every time. My innate optimism pushes me to do too much in too little time. But I'm working on it.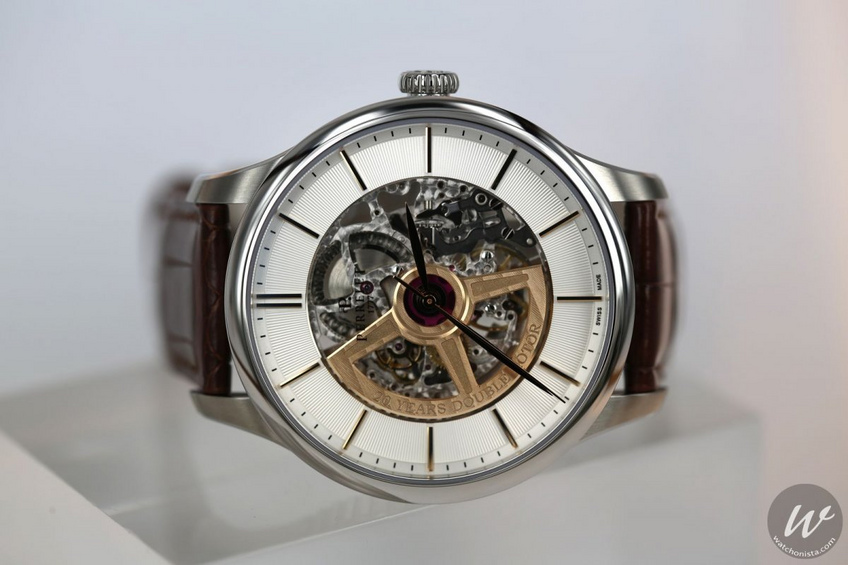 The Perrelet First Class Double Rotor Skeleton 20 years is a Baselworld 2015 novelty
On what occasion do you remember being so late that you were embarrassed?
Soon after I started my new job, I arrived 30 minutes late to the first meeting that I had organized with the heads of department.
Was there a time you were either late or early thereby preventing you from the worst possible outcome?
Not really. However, I once arrived early to catch my Tokyo-Paris flight and the Air France crew offered me the chance to catch the flight that preceded mine by some hours. In the end, it turned out that this airplane had some technical problems and my original flight took off without me. I was 24 hours late.
What about a time when you were late or early which consequently meant you experienced a privileged and blessed moment?
(Joker).
What was your longest day ever?
China,1987. I spent 12 hours on a night train between Chongqing and Chengdu, on the edge of a wooden seat in a fourth-class crowded wagon. Fortunately, I had had the (good) idea of bringing a small Black Label bottle with me. My Chinese neighbor had his rice alcohol with him and we became good friends during the trip.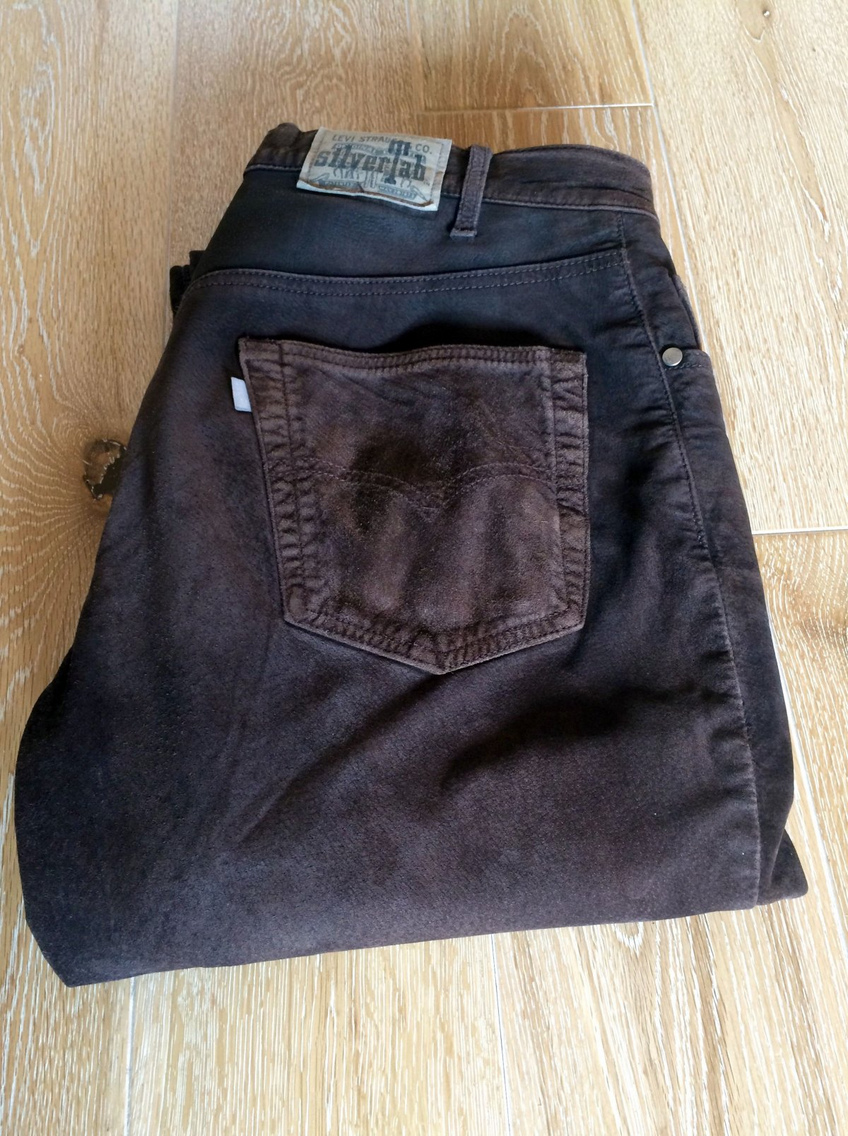 Limited-edition suede Levis 501 Red Button
Apart from a watch, what is the design that you consider most timeless?
The Porsche 911. While it keeps its original shape, each new version is better than the previous one.
Can you tell us the exact latitude and longitude of your birthplace?
3, rue de Marignan, 8th Arrondissement of Paris! (We'll calculate it and get back to you. Promise!).
Name the personal object you wish would stay forever as it is.
My limited-edition suede Levis 501 Red Button. I bought them during a trip to New York once. It was back when brands were not really international.
What type of time-consuming activity do you dread the most?
Emails or rather the internet in general. It's a DIY (Do It Yourself) activity. Long live the telephone!
If someone had to tell you the story of time, what would you prefer: a book, a proverb or a favorite saying?
"It is not a question of time but of priorities".
"Vous avez l'heure, nous avons le temps!" (you have the time (hour), we have time!) is a saying from the South. What do you think of it?
Easy to say!
Which book have you taken longest to read or not managed to finish?
The Da Vinci Code.
Your first recollection that lasted for quite some time?
Joker.
Which moments do you wish would last forever?
The good ones.
Do you ever cry? If so, when was the time you thought you would not be able to stop?
My father's death.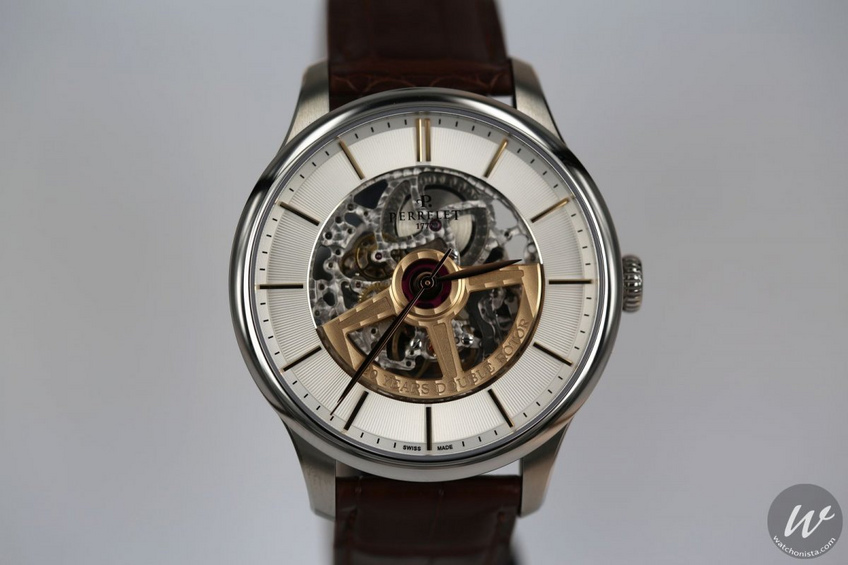 The Perrelet First Class Double Rotor Skeleton 20 years
What do you think is the difference between time and eternity?
The notion of eternity makes me depressed. We think we are important but when we compare our life span to that of our system's, we realize that we are just an insignificant part of it.
Your first watch?
An Ebel I bought in Hong Kong.
Do you have many watches? What part do they play in your life?
I have some fifteen watches. I value their significance more than the pleasure of owning them.
Which watch do you most ardently wish to acquire which is not produced by the brand you work for?
The Daniel Roth Tourbillon 8 Jours.
The Perrelet watch of which you are most proud.
I do not really have a favorite one. They all have their uses at different moments.
If you had to bury a personal object to do the work of a sundial, what would it be?
My Montblanc ball-point pen.
Elie Bernheim, grandson of Raymond Weil – founder of the eponymous brand – has the firm intention to preserve the family Maison's...