Putting French watchmaking forward
Dreaming of a French Glashütte watch, the watchmaking sector in Franche-Comté is striving to participate, soon, in the economic feast that mechanical watches have generated thanks to its fast international expansion.
French watchmaking is attempting a breakthrough. On the other side of the Swiss border, the Doubs department has a rich watchmaking past that can be compared to the Swiss. Yet, it has had difficulties in achieving the same growth. Things could, however, change as local economic actors are preparing to draw up future growth drivers to capitalize on this godsend watchmaking sector, while preserving the characteristic French luxury. How can the watchmaking in Franche-Comté be rejuvenated? Swiss watchmaking actors are racking their brains over it. In fact, in the past, Besançon was a first-class watchmaking center, and shared a mutual dependency with the neighbouring Swiss town.
Aerial photography of Besançon
It also appeals to young brands, which can only watch the constant growth of luxurious watchmaking without really managing to take part in it.

It is a known fact that the French that live over the border are indispensable resources who ensure the good functioning of Swiss manufactures. However, as brilliant as they are, they remain successful only individually. The local economy, with all its companies and political actors, is having difficulties to converge and truly set a dynamic collective in motion.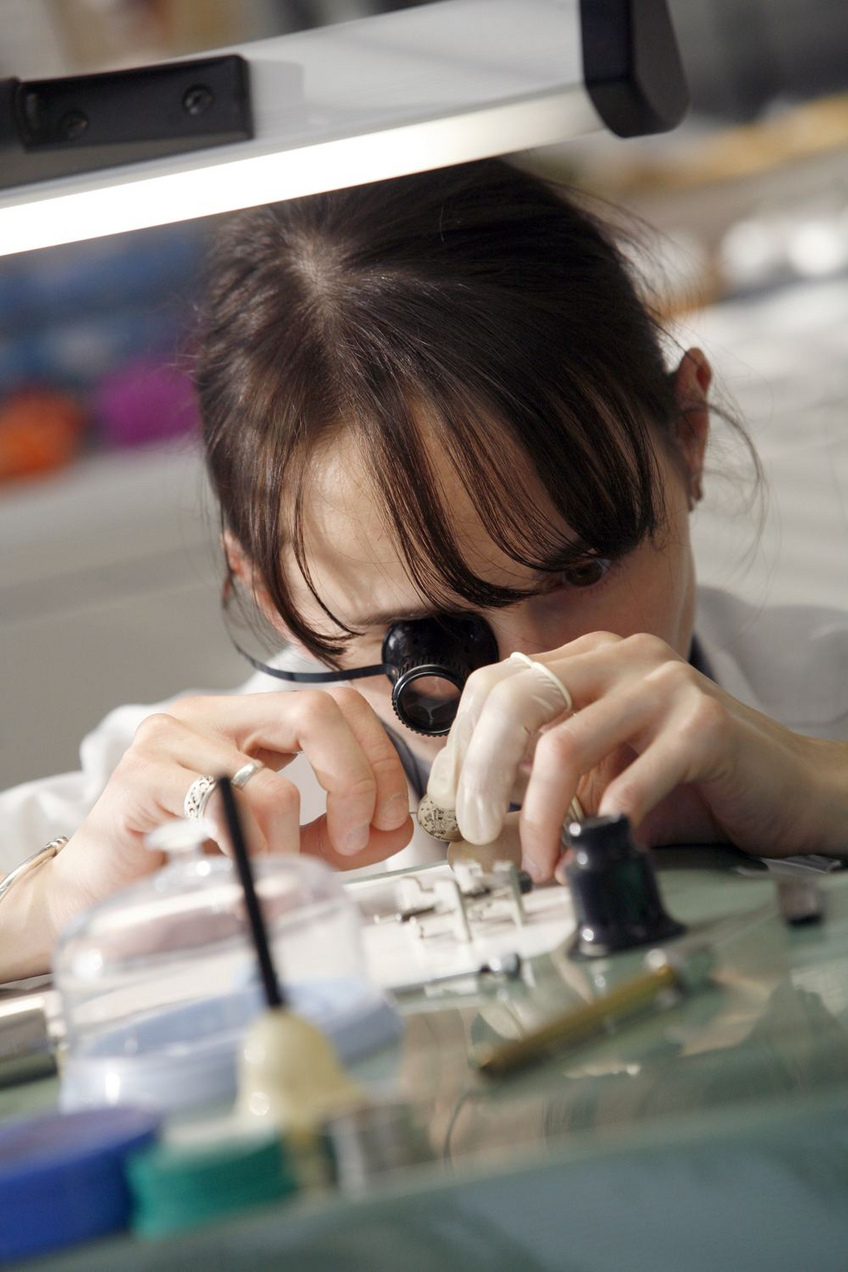 Repairing watches, assembling new products and logistics. The family company Reparalux was founded by Marcel Humbert-Droz in 1956.
Following this observation, the CCI (Chamber of Commerce and Industry) of Doubs, in Besançon, organized a meeting with those individuals. The meeting, which lasted a day, aimed to outline a global economic development plan for Besançon, capital of Franche-Comté. The first strength observed during the meeting was that the lifeblood of Doubs are not part of a completely watchmaking logic. They are present in the global context of luxury, which allows them to encompass a long list of crafts associated to watchmaking as well as jewelry-making, leather-making and so on. The second observation was that the amount of watches produced are substantial and thus Switzerland alone will not be able to stock the timepieces that are returned through after-sales services.
Besançon is proud of its "Musée du Temps".
Some brands such as Breitling realized this several decades back and have established a strong and long-term industrial partnership with the Doubs department.
Developing the after-sales service of the future
Imbibed by these perspectives, Besançon started dreaming about establishing a watchmaking hub in its territory. The idea, which is appealing, is to develop a whole ecosystem dedicated to the after-sales service including a platform which several brands will be able to use. Whilst for reasons of confidentiality this would quite obviously be difficult to design if it encompassed multiple rival brands, when it comes to the different brands of a same group, the task becomes easier.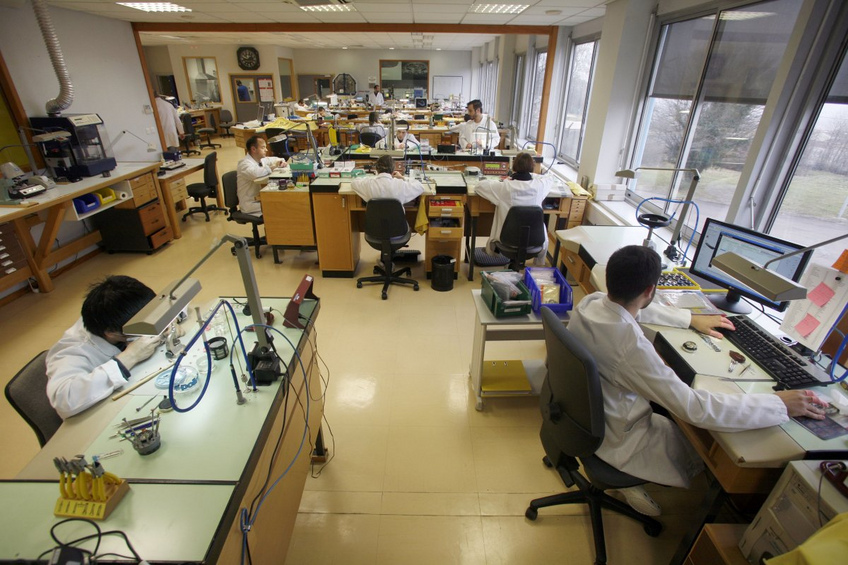 After-sales service: some brands such as Breitling have established a strong and long-term partnership with Doubs.

The model is viable; Richemont has already implemented it in Paris. This is where the added value of Besançon arises: its proximity to Switzerland will considerably reduce the logistic costs involved in the project but also, though to a lesser extent, the cost of security. Today, the cost of this security / insurance variable is marginal. However, when more watches are produced, the budget line will become critical.
A lack of young graduates
Let's now talk about human resources. The training that Doubs offers in this sector is of a high standard and for that matter, has nothing to envy its Swiss counterpart for.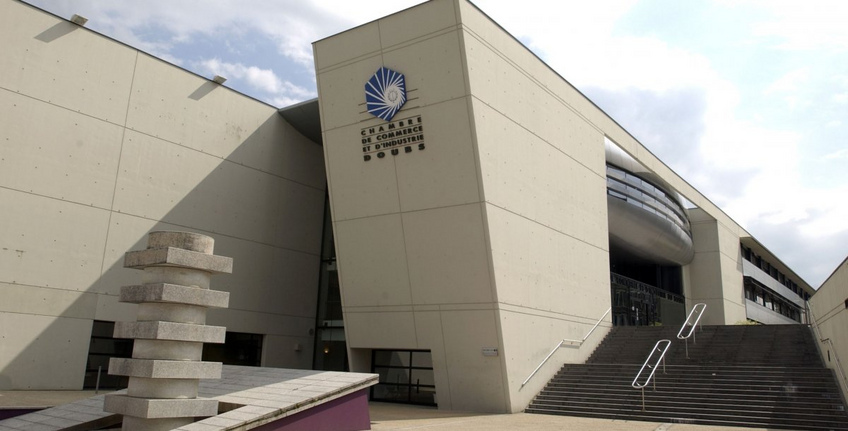 In Besançon, the Chamber of Commerce and Industry (CCI) has worked on the global economic development of watchmaking in the town.
However, it is not a matter of the quality of young French graduates, but rather of the quantity of them. In France, the "mammoth" of National Education, as put by a certain minister, has a very large influence on the creation of appealing diplomas. Youths find the titles of the diplomas repulsive and communication campaigns for these training courses only offer technical aspects rather than focusing on "craftsmanship". This time, Besançon is not the only one concerned: the WOSTEP (Watchmakers of Switzerland Training and Educational Programme), for example, offers an irreducible 3,000-hour training course, wherever it be carried out. Still, there are rarely more than fifteen graduates, which is not even remotely enough.
Yet, there are many jobs available. In early December 2012, the CCI published a piece of research stating that the number of jobs in the luxury industry was likely to increase by over 10,000 positions in the next ten years. Those jobs concern the watchmaking, leather-making and jewelry-making sectors, half of which will be in Switzerland. To date, Doubs is in pole position to acquire a large part of them. "Luxury is highly regionalized", highlights Laurent Sage, manager of economic and regional studies at the CCI. Kalust Zorik, founder of "Journée Internationale du Marketing Horloger", gave an example of the Swiss situation: "35-40% of watch crafts are based in the Canton of Neuchâtel".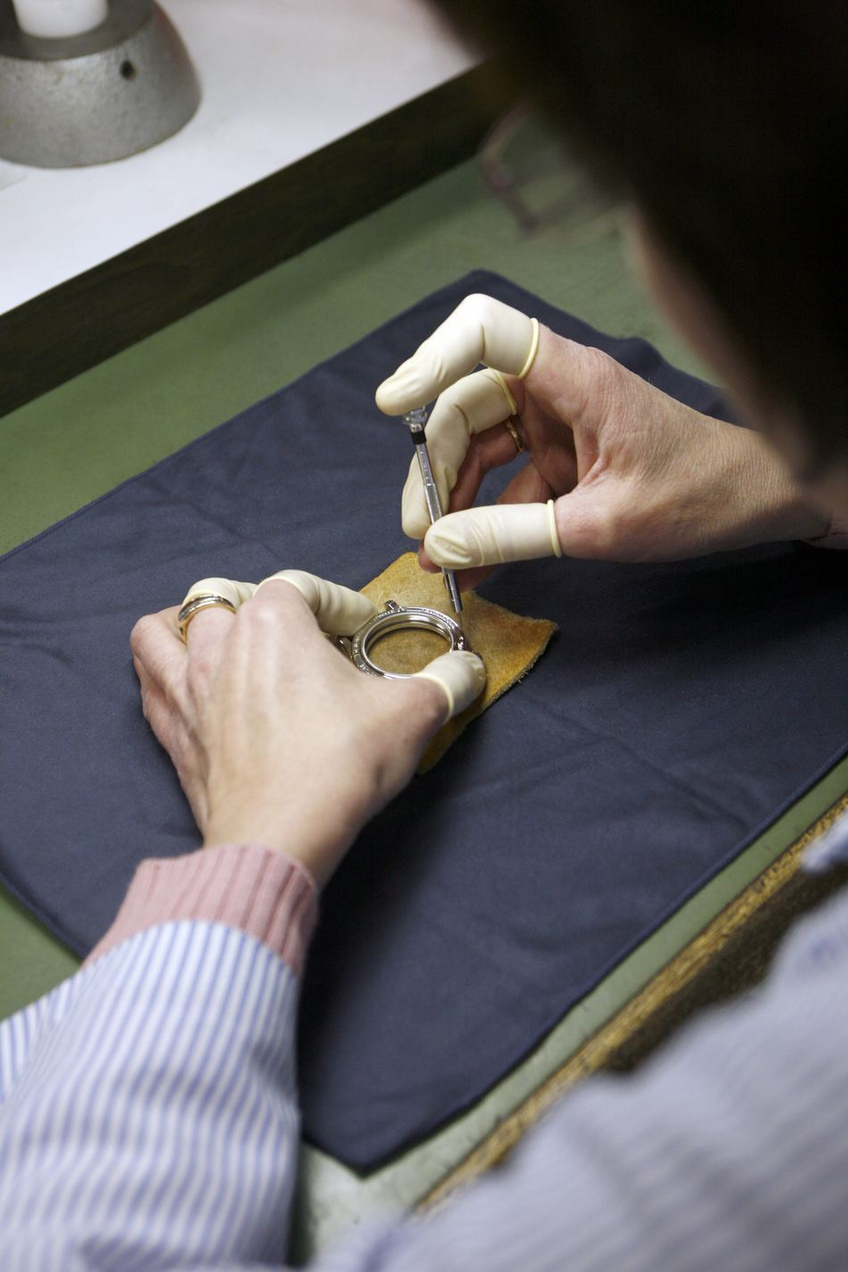 In Vercel Villedieu Le Camp, the F.M. Industries company.
Citing Glashütte
The CCI is located near Glashütte, the German watchmaking cradle that makes us dream. There we find the country's leading brands, an Observatory, schools and, above all, the full support of a whole economic and political ecosystem. The structure of the local market could be the remains of a former communist economy where all forces were strategically concentrated in one battlefield. At the same time, the French liberal economy explored multiple industries. Incidentally, it provided labor to the Swiss who obviously hailed this initiative with much gratitude since they did lack skilled labor.

Ultimately, Glashütte devoted itself to the unique sector of watchmaking while Doubs became a generalist of luxury. The key to restoring a strong economy in Doubs probably does not lie in copying this model but in trying to find an alternative path, probably amongst a global luxury economy which is particularly bound to the Swiss watchmaking growth. Luxury à la française is rich in centuries of history. Will it succeed?
The Observatory of Besançon
The chronometry certification assured by the Observatory of Besançon meets the requirements of the European norm ISO3159, which was delivered under the control of the State. The Observatory's time-frequency references are themselves scientifically "guaranteed" by the affiliation of Besançon to the French metrological range that is overseen by the LNE (certifying organism on national and international scales). The chronometry service of the Observatory of Besançon organizes an exceptional 16-day private session of chronometric control from time to time.


Kari Voutilainen, just like several other Swiss watchmaking brands, wanted to certify its watches' precision by testing them with the "Poinçon de la Vipère" delivered by the Observatory of Besançon. On its official website, it is mentioned that maintaining this activity is clearly giving "Besançon back its deserved position as capital of French watchmaking".
An international complementarity
After all, no one in Franche-Comté has yet complained against this wish to boost its image.
First of all, because 50% of the staff of Swiss watchmaking Manufactures, which are all surprisingly located close to the border, come from and have been trained in Franche-Comté. In the Hexagon, this matter is not taken lightly and authorities have already taken part in it. They carry out seduction operations in specialized fairs: at BaselWorld and at EPHJ-EPMT-SMT. They even managed to organize the award ceremony of the last International Chronometry Competition in Besançon. The region has a lot to offer from a historical point of view and it has now been brought back to the spotlight and been given value. Our neighbors will never even think of getting rid of their Observatory or their museum from their watchmaking assets, like Geneva and Neuchâtel managed to do. Yet, it is possible to outline complementary path instead of direct competition, at first.