The top 5 timepieces created by architects and industrial designers
The Architecture of Time. Collectors who consider the form and function of a watch to be just as important as any mechanical complication are especially attracted to timepieces created by architects and industrial designers.
Most of the prominent "starchitects of our time — from Frank Gehry and Zara Hadid to Daniel Leibeskind and Phillipe Starck, have all drafted some sort of watch design over the years, but only a few have become crossover hits in the world of horology.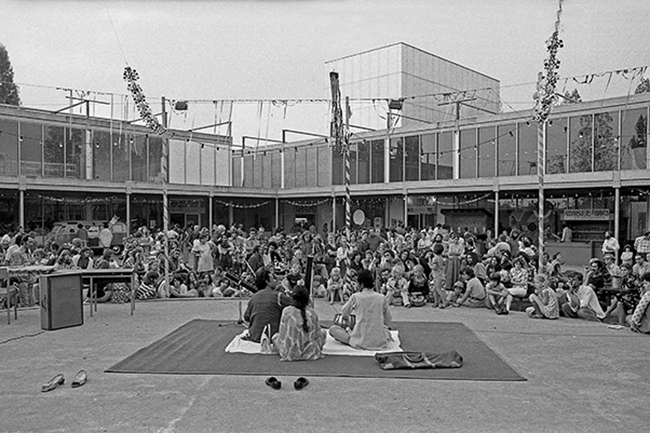 Max Bill Theatre Vidy - 1964
Max Bill, Junghans Max Bill Automatic Chronoscope
Max Bill was a man of with many skill sets. The Swiss-born artist, architect and industrial designer trained under Wassily Kandinsky and Paul Klee at Bauhaus and his watch designs reflect the movement's minimalist aesthetic.
Bill strove for constructive clarity and precise proportion in all of his work. This point of view is best expressed in the clocks and watches he designed for the German watchmakers Junghans. The partnership began in 1956 with a kitchen clock. Bill's super clean timepiece designs proved so popular that they are still in production today.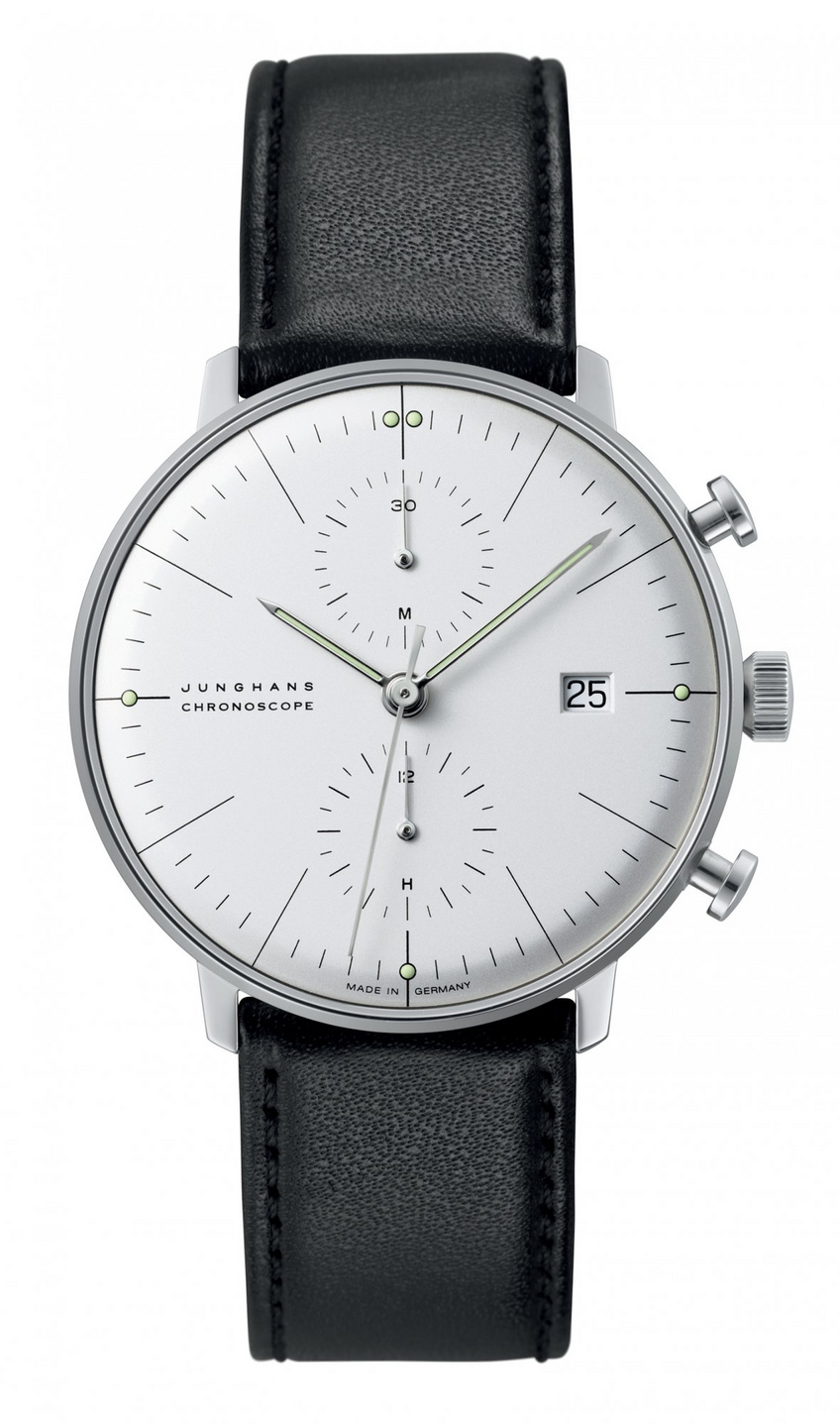 Junghans Max Bill Chronoscope
One of the most enduring models, the Max Bill Automatic Chronoscope is also technologically simple but solid. The stainless steel case houses a self-winding caliber J880.2 movement with a 48-hour power reserve.
Nathan George Horwitt, Movado Museum Watch
One of the most iconic dial designs, the Museum watch was created in 1947 by the Russian-American designer Nathan George Horwitt. On its face is a single gold dot at the 12 o'clock position, symbolizing the sun. It is a very unforgettable look. The watch itself did not get its name until it was accepted into the permanent collection of the Museum of Modern Art in 1960.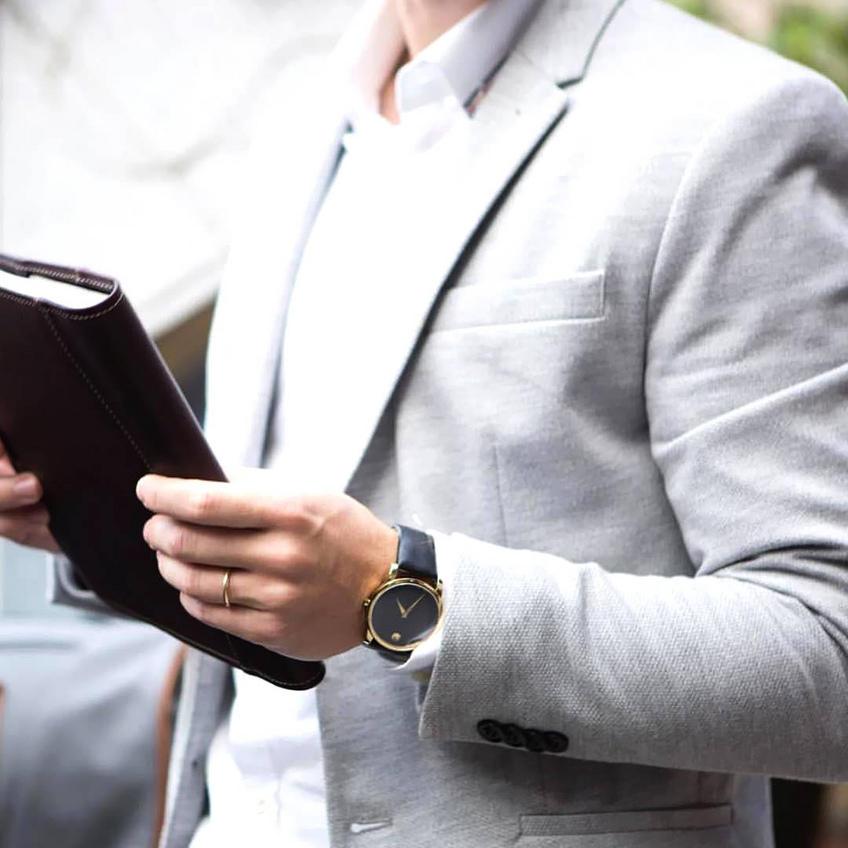 Movado Museum Classic
While the watch is ultra-minimalist in appearance, the story behind the watch is super complicated. The first Museum watch was first produced by Vacheron Consantin while wall clock versions were produced by Howard Millar. Movado soon started producing an unauthorized version (Horwitt, failed to patent his design until 1958), but in 1975 they bought the rights to the design.
For vintage lovers, it's worth noting that for a period in the 1970s, Movado was a member of the Mondia-Zenith-Movado holding company, and many Museums of this period feature Zenith movements.
Michael Graves, Projects Grand Tour Duotime
The late American architect Michael Graves was mastic of post-modernism, which was a movement formed in reaction to modernist ideas. One of the classic hallmarks of postmodernism was reclaiming classic motifs, but in an ironic, self-aware style. His best known buildings include Martel College at Rice University and the love-it-or-loathe-it Disney headquarters in Burbank, California.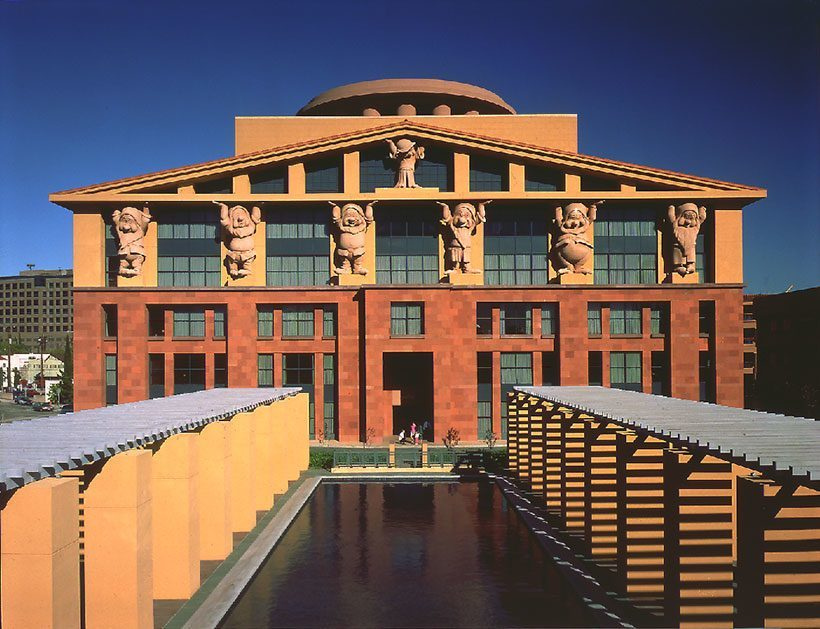 Graves Disney Building
Fascinated by the past as well as the possibilities of the future, the prolific Graves worked on over 20 different watch and clock collaborations with manufacturers such as Projects, Alessi and Pierre Junod. Almost all of his timepieces use a combination of three-dimensional geometry, atypical case and dial finishes and bold colors in their design.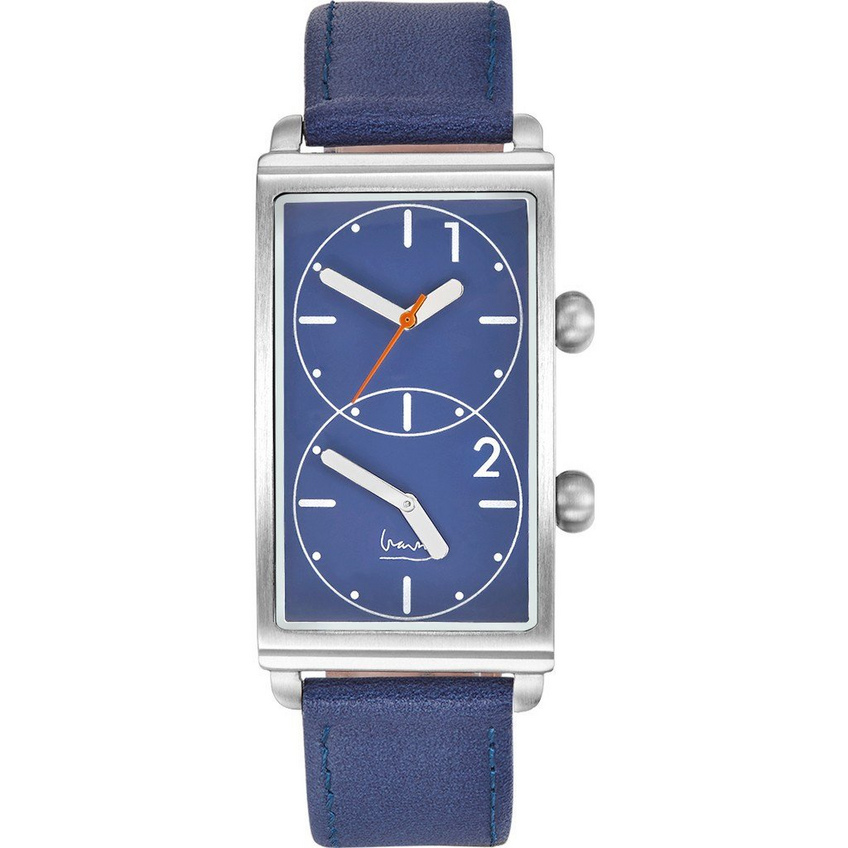 Grand Tour Blue
Graves was also committed to democratic design for everyday use. One of his best-known collaborations with Projects was the Grand Tour Duotime inspired his tour of Europe as a young architecture student. Its form is elegant, but as a travel watch. It's also highly functional: The quartz movement and brushed stainless steel case make it a nice light weight, perfect for travelling. And the minimalist time only dial is very easy to read.
Hannes Wettstein, Nomos Glashütte Zürich Worldwide
In his short life, Hannes Wettstein started out as an engineer and became a self-taught architect and designer. He is best known for his award-winning furniture designs, including the Alpha Chair for Molteni & C.
Wettstein's focus was on creating "pure, unspectacular, functional design." This philosophy made for a perfect fit for German watchmakers Nomos Glashütte, who first commissioned Wettstein to design their Zurich collection in 2008.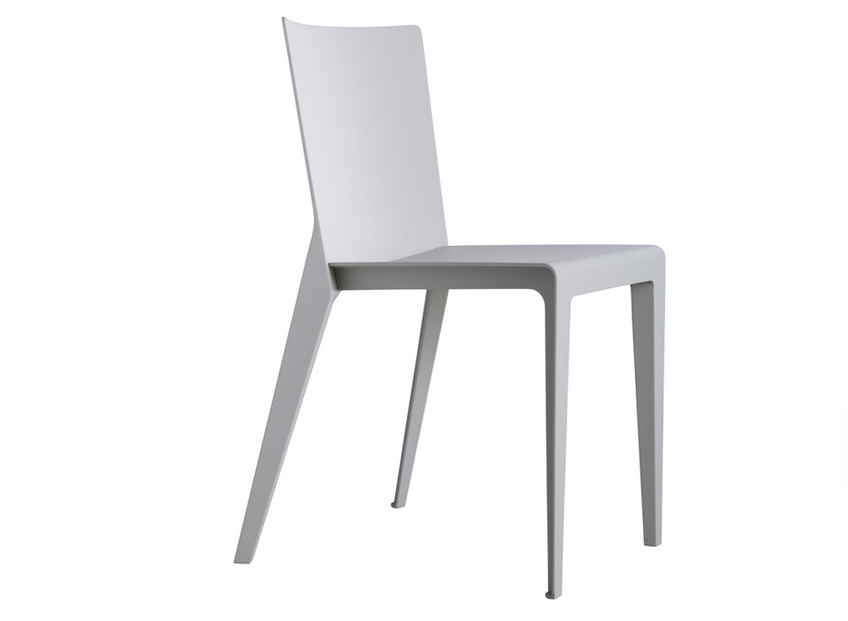 Hannes Wettstein Alpha Chair
Wettstein's GMT watch has a very intuitive design. It travels through 24 time zones, with a simple red "house" icon lets you track the time back home. Inside, the in-house NOMOS automatic swing system (the unique configuration of the balance, balance spring, escape wheel and pallet) also lets you adjust the settings with the push of a button.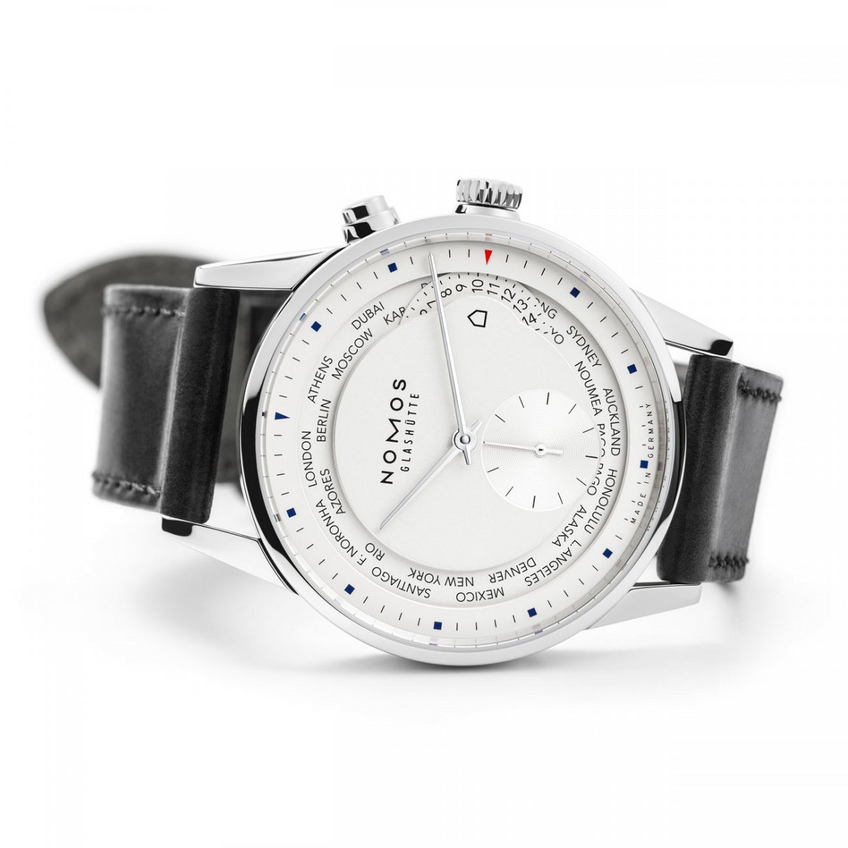 Nomos Weltzeit
Marc Berthier, Hermes Carre H
Most architects are as intrigued by materials as they are with shape and design. French architect Marc Berthier is most famous for using non-traditional and sustainable elements to create objects with meaning. His most recognizable invention is the rubber-wrapped Tykho Radio for Lexon in France.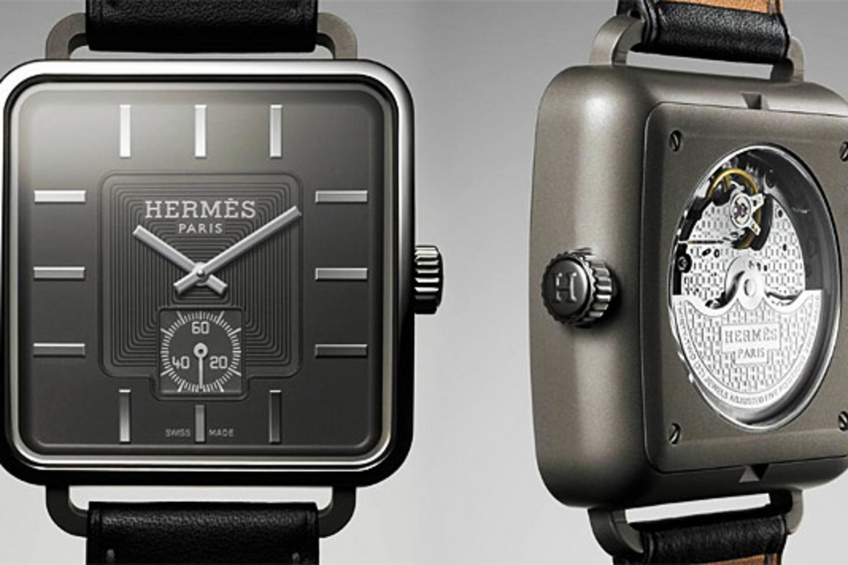 Hermes Carré H
Likewise, every year, the French luxury brand Hermès introduce a select number of watches that imbue timekeeping with a sense of storytelling and even poetry.
In 2010, Berthier teamed up with Hermès to create the limited edition Carré H. Basically, this limited edition watch features a series of contradictions a rounded but square case. A heavy, solid presence on the wrist but with an ultralight titanium case. A plain face on the surface that reveals fine detailing upon closer inspection. Alas, the watch was limited to 173 pieces.
Renowned Swiss architect Rino Brodbeck has released a watch that mirrors the cosmic universe. Only fifteen numbered pieces of this ode to the celestial...