Women are stealing our complications!
According to some brands, women have finally taken an interest in complications. Are women on the way to making these mechanical toys that were until now reserved for men their own? Watchmakers believe so and want to convince us too.

Women have always liked wearing men's watches. Sometimes they wear watches they inherited from their late fathers. On other occasions, they wear their husbands' watches, thus reminding them that not keeping their watch in its place entails risks. And yet, there has never been equality in watchmaking. Until now, ladies' watches were only smaller-sized versions of men's watches with only some slightly different design or jewelling to demarcate them. Besides, aren't diamonds and precious stones a girl's best friends? Moreover, as women hate useless constraints, their watches were quartz watches, which only need to have their batteries changed every two to five years.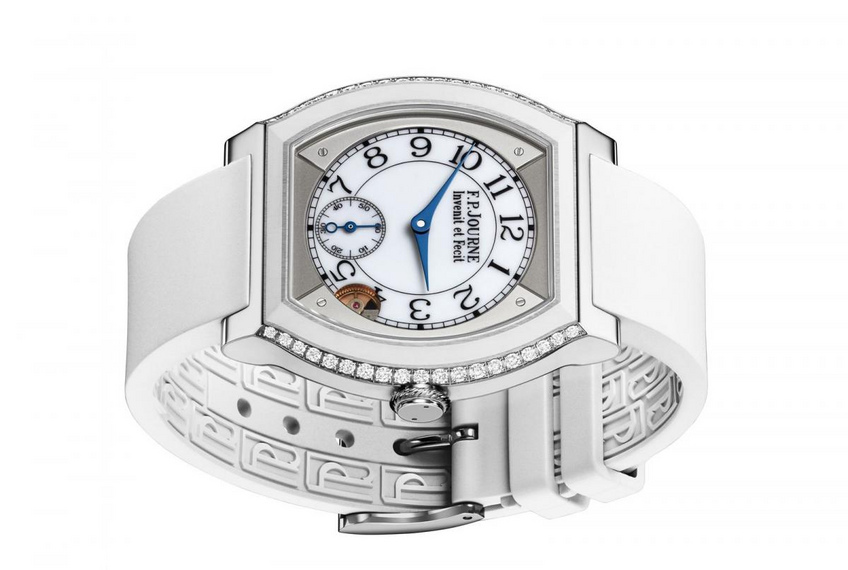 In 2014, after eight years of research, François-Paul Journe, the most masculine of master watchmakers, introduced Elegante. The complicated watch is exclusively for women and it houses an electromechanical caliber. The piece is available in titanium, red gold 5N or Platinum and the owner can choose which precious stones to set on it.
This has however not always been the case. For more than two centuries, women have indirectly inspired great watchmakers. Indeed, it was customary to produce a unique piece for special clients.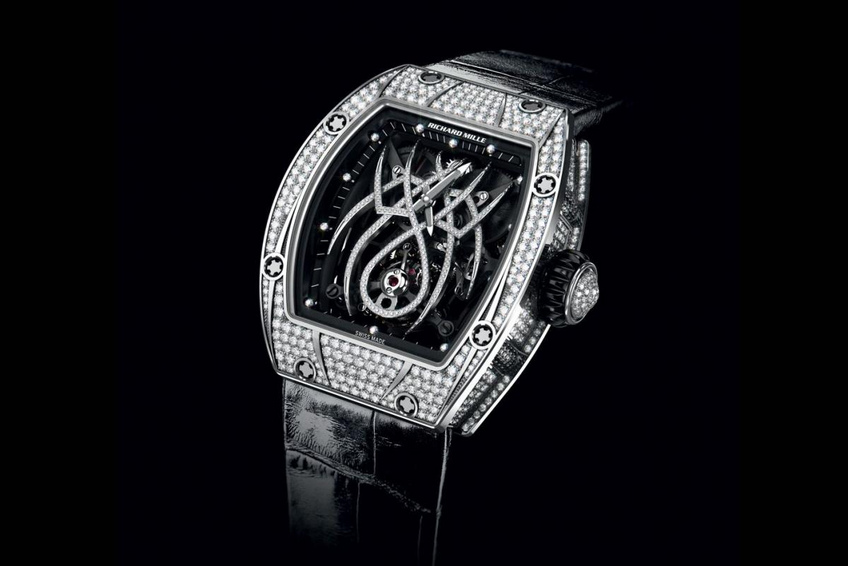 No less than eight new watches for women for Richard Mille in 2014. Amongst them is the Tourbillon RM 19-01 Natalie Portman, the American actress who has won an Oscar for best actress and has been ambassador of the brand since 2011. A watch both technical and diamond-set since this is what women always want.
At the time, master watchmakers saw it as a challenge to make watches thinner and narrower to make them more elegant. This usually resulted in either some technical achievement or a very creative piece. Elena Stefanova, Art historian and watchmaking production manager explains: the history of complicated watchmaking owes a lot to women. Incidentally, Stefanova gave a memorable conference on the matter during a congress of the "Société Suisse de Chronométrie".
As its name hints, this 43-mm watch is a ladies' watch. The tourbillon model sports contemporary aesthetics and its "all-black" look is a contrast with the pink gold. It is a digest of Haute Horlogerie demands and has been produced by a niche brand.
All of a sudden, it seems that women are crazy about refined watchmaking mechanics. In some languages like French, "complication" is a feminine noun. Maybe females are reclaiming it now? In spite of this being a recent trend we can already see it in this year's collections. All brands have complications specially designed and developed for women. Sometimes, it is even women who create the complications. Such is the case at Cartier, where Carole Forestier-Kasapi, the master caliber producer, oversees each development.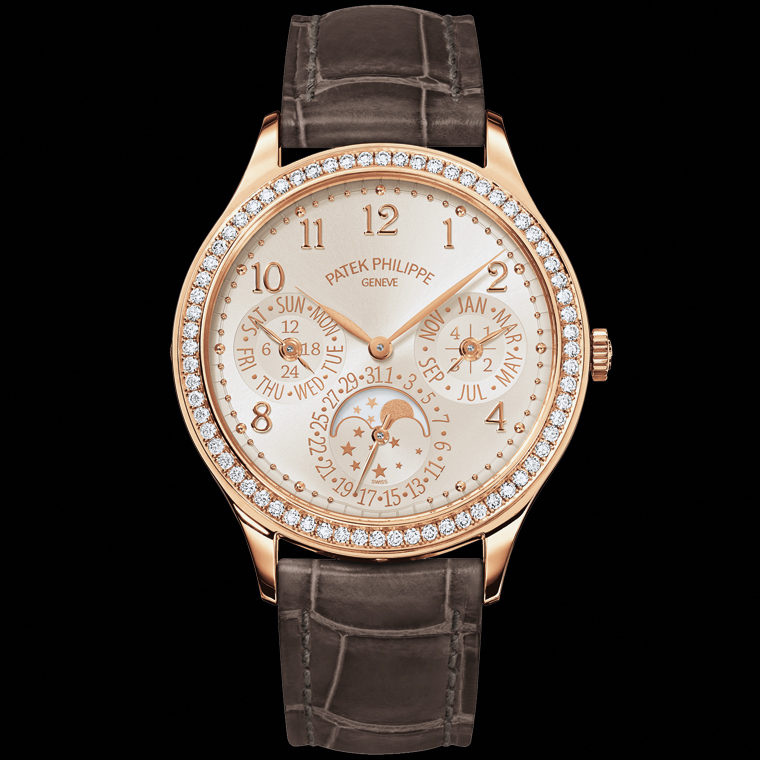 Patek Philippe, icon of Geneva-based mechanical watchmaking excellence, has long been a favorite of those females who appreciate true values. As an example, we'll cite the 7140, a complex self-winding and pink gold piece featuring a Perpetual Calendar and moon phases, as well as a diamond-set circular-graining.
Such a sudden craze smells fishy and my naughty mind thinks of different factors that might have brought it about: what if behind this trend was the Asian market, which has many more female clients with thinner wrists than us?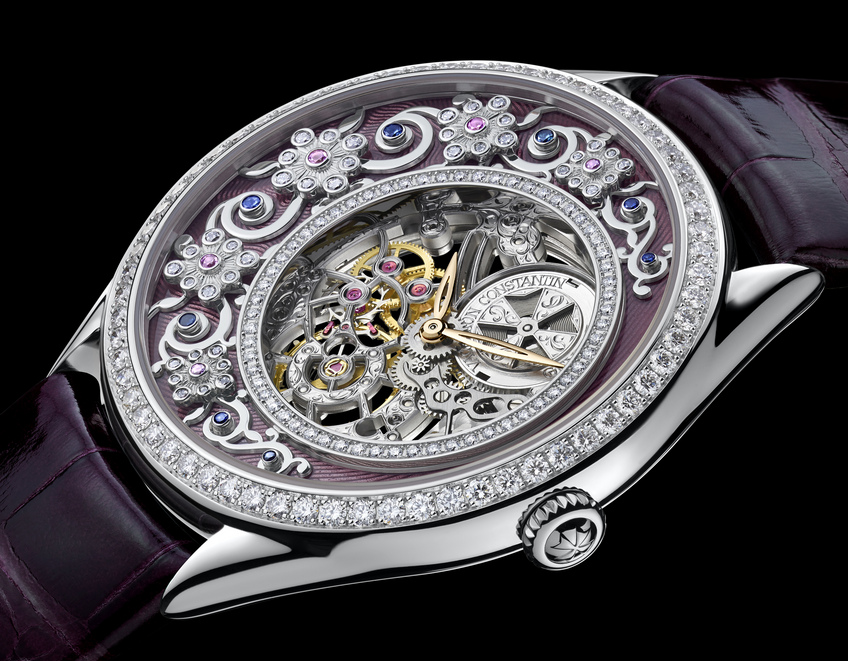 Housing the skeletonized and chased caliber 1003 SQ/4, this Vacheron Constantin watch is part of the "Métiers d'Art Fabuleux Ornements" collection. Its name "Dentelle Française", is an ode to women who do not shy away from showing their interior.
Let's bid farewell to large sizes and return to good old classicism that sometimes has neo-vintage hues. Precious stones are not a problem: Asian men do wear them. And seeing as these models have to be sold in Switzerland too, we can as well pretend that they have been specially designed for you, ladies. It is very likely that you have been spellbound once more.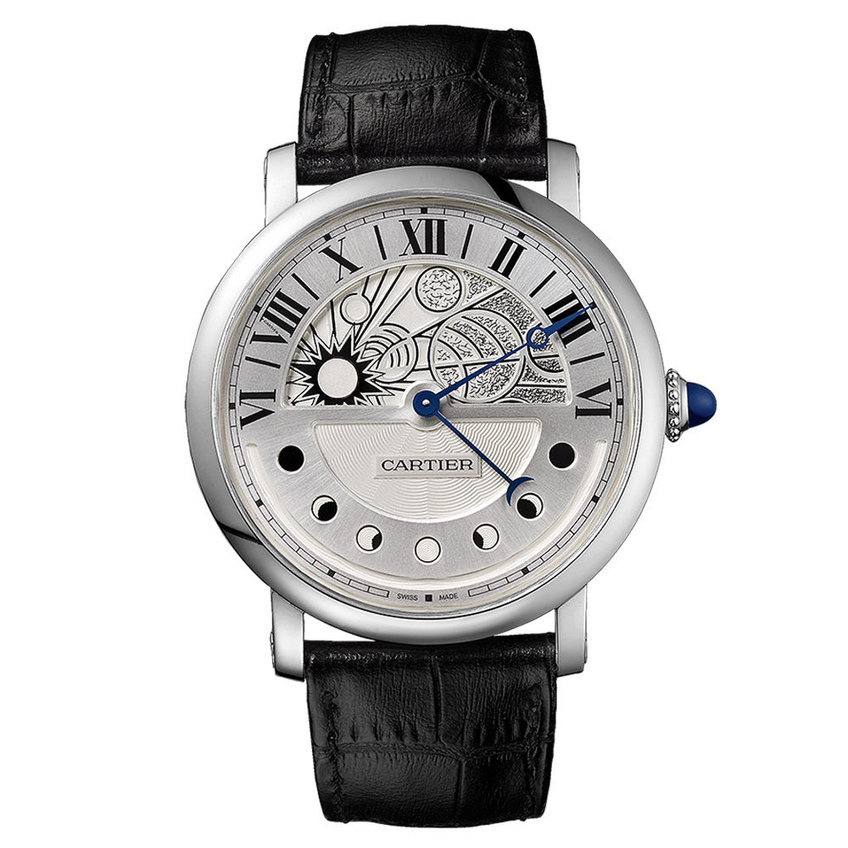 Cartier, too, reinvented an iconic complicated watch of its heritage in a ladies version: the self-winding "Rotonde de Cartier Jour et Nuit" that features retrograde moon phases. Housing the 9912 MC caliber, it has a strong style and has been shaped and decorated freely.