A weekend in NYC with Vacheron Constantin Historiques American 1921
Last May, I was given the opportunity to test drive one of my grails, the Vacheron Constantin 1921 in Platinum.
For those of you that know me, you've probably seen me drool over the 1921 over the last few years. The previous 1921 in rose gold was magnificent, and when Vacheron Constantin cased this one in platinum and added a white dial with blue markers, I was smitten.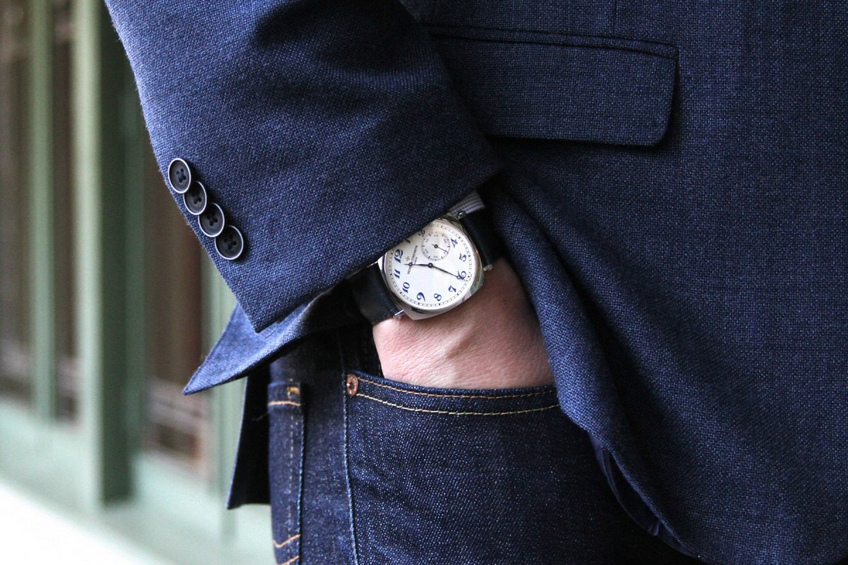 Vacheron Constantin Historiques American 1921 platinum
What's with the photo crew?
Being that this watch was released in 2016 and many reviews have already been written, I had to find a different approach for my time with the piece. I was initially hesitant to follow traditional norms. After some brainstorming with the team, it hit me, let's just strap on the 1921 and hit the city. So instead of taking product shots, I asked our new photographer to tag along with me to a few appointments, and we ended up getting some great shots taken in the moment. I hope you enjoy the photos and commentary that followed.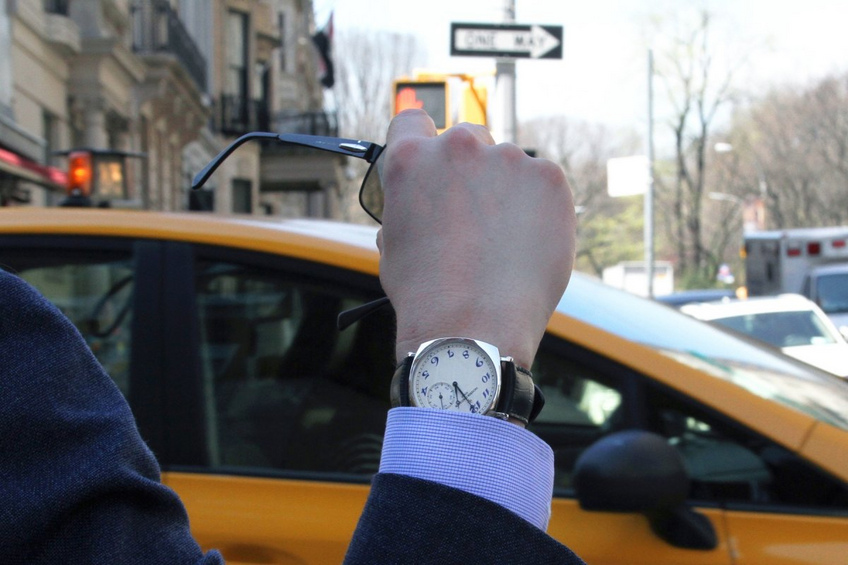 Vacheron Constantin Historiques American 1921 platinum
Before my first appointment, I was meandering around the Metropolitan Museum of Art taking some photos, a few people stopped me to ask why I was taking pictures of my watch. I explained that I was a journalist doing a story on the watch, and most of the people were surprised that watch journalism was a thing. If they only knew!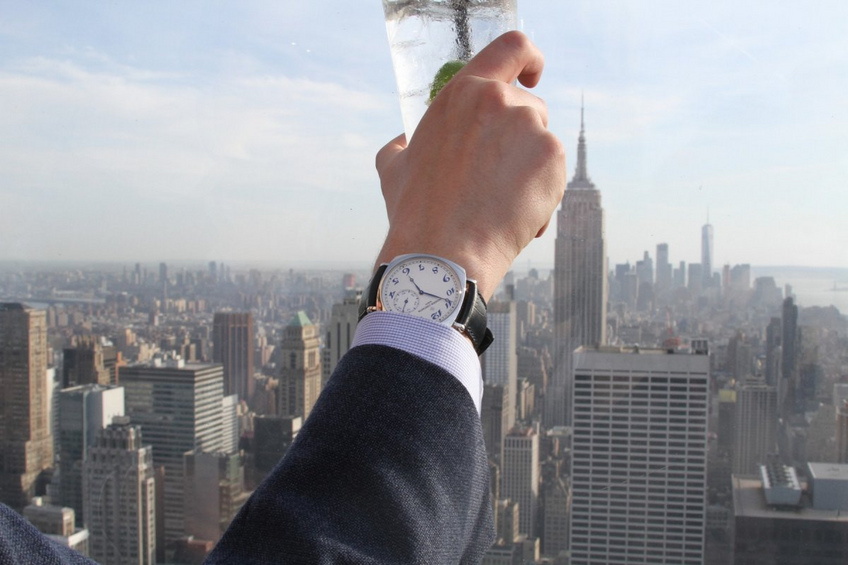 Vacheron Constantin Historiques American 1921 platinum
Thoughts after a few days with 1921
To put myself in the shoes of a 1921 owner, I wore the watch for multiple days straight, and to various meetings and meals. The piece fit nicely under a cuff, had a nice weight (due to the platinum), but I didn't find it overbearing. The case has a nice wrist presence and the lugs formed to my small wrists. Since the piece I had was a loaner watch, the strap was nicely broken in and I found it downright silky.
Vacheron Constantin Historiques American 1921 platinum
All in all, the piece is a striking execution of a historical driving watch, it easily flies under the radar and doesn't scream "platinum watch".
Later in the week, I ended up meeting with some fellow watch collectors at a bar in Midtown. The look of disbelief when they saw what was on my wrist was palpable. The discussion turned to price (as it often does), we discussed whether the $44,000 price tag was worth it. While many of Vacheron Constantin's competitors have platinum pieces, very few come close to this price point. Many of the competitors are priced well beyond the 1921's sticker price. The consensus was that the 1921 in Platinum is a great watch if you can find the spare change to add it to your collection.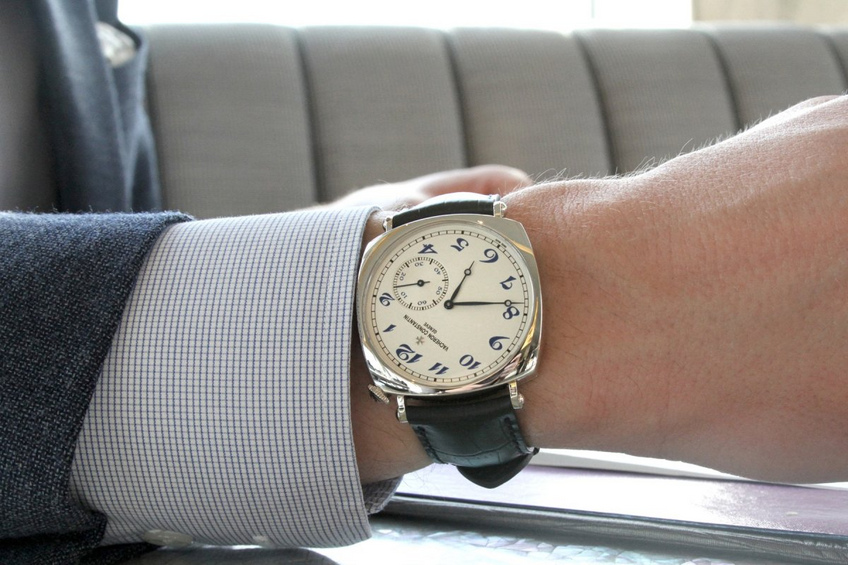 Vacheron Constantin Historiques American 1921 platinum
Overall, I enjoyed my time with the 1921. Thanks to Vacheron Constantin for letting me take one of my grails for a spin.
By
Josh Shanks
,
Editor-in-Chief
For the first time, the Overseas lineup receives two delectably deep black dials. Available on two models. Here's a closer look.
By
Alexander Friedman
,
Co-Founder - Business Development
Seven fashionable international gentlemen met retro style with chic curves packaged inside a stunning case. Meet the Vacheron Constantin FIFTYSIX.