SIHH 2015 - Rubber, sand and diamonds
While looking at the new products in the halls of the SIHH 2015 in Geneva, some material details caught my eye. Here a glimpse…
Everyone knows that the EPHJ-EPMT-SMT trade fair is to watchmaking, what a cloth fair might be to haute couture. Indeed, Switzerland's number one business event attracts over 850 exhibitors who are watchmakers, subcontractors or suppliers of the brands, and it has become a critical destination for all professionals in the industry. The exhibition involves all those businesses that are in the supply chain prior to, or following, the finished product, the watch. It provides a glimpse of the trends, i. e. , it allows the visitor to predict what will make a novelty attractive tomorrow. Or the day after tomorrow. See for yourself.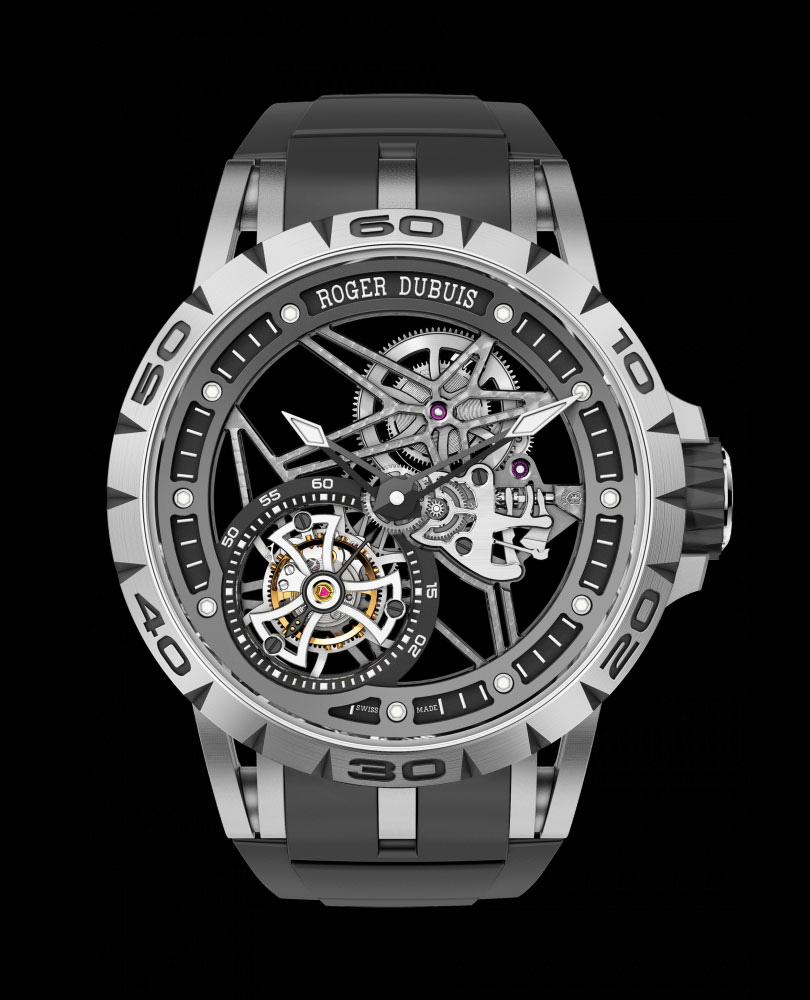 Roger Dubuis Spider Flying Tourbillon Skeleton - RDDBEX0479
A new process is born
Two years ago, in these very same halls of the Palexpo, I was, quite fortuitously, witness to the birth of a process that has just been presented at the SIHH as a world première. That serendipitous moment happened during the 2013 EPHJ.
I was at the booth of Pascalo Vincent Vaucher, a stone-setter who heads a smattering of businesses, a man known as the inventor of a mechanical stone-setting process that replaces the manual work of the watchmaker by the programmed gestures of a CNC machine. It's a technique that has revolutionized stone-setting, since it has propelled these highly skilled human and individual activities onto the road of industrialization. Suddenly, a rep from a Bienne-based company called Vaillance came by, a maker of straps and a specialist in molding and over-molding of rubber using vulcanization. He had, in his hand, an envelope containing a prototype. Pascal Vincent Vaucher opened it up in front of me. Inside was a black ring – I am told it was hardened rubber – with diamonds set inside. Everyone was amazed at this watch component shaped like a bezel. I did not realize that I was witnessing a historical moment, the kind of which the EPHJ-EPMT-SMT show is capable of producing.
Roger Dubuis Spider Flying Tourbillon Skeleton - RDDBEX0480
Roger Dubuis, the world premiere
Two years later, in one of the presentation rooms of the Roger Dubuis booth at the SIHH, this new technique was presented as a world premiere. It was, indeed, the first time it was being used on a timepiece. The Spider Tourbillon Volant Skeleton model of the Excalibur collection was chosen as the receiver of this revolutionary process. Sitting a few chairs away from me was the gemologist Catherine De Vincenti from Lausanne. She takes hold of the watch and begins to look at it carefully. I wait for a reaction from this expert, who has become a specialized writer in the field. She has nothing to say. Actually, she does say that it is in fact a rail-setting. What she means is that this particular setting technique makes the feat even more admirable. For the first time ever, diamonds have been set in rubber.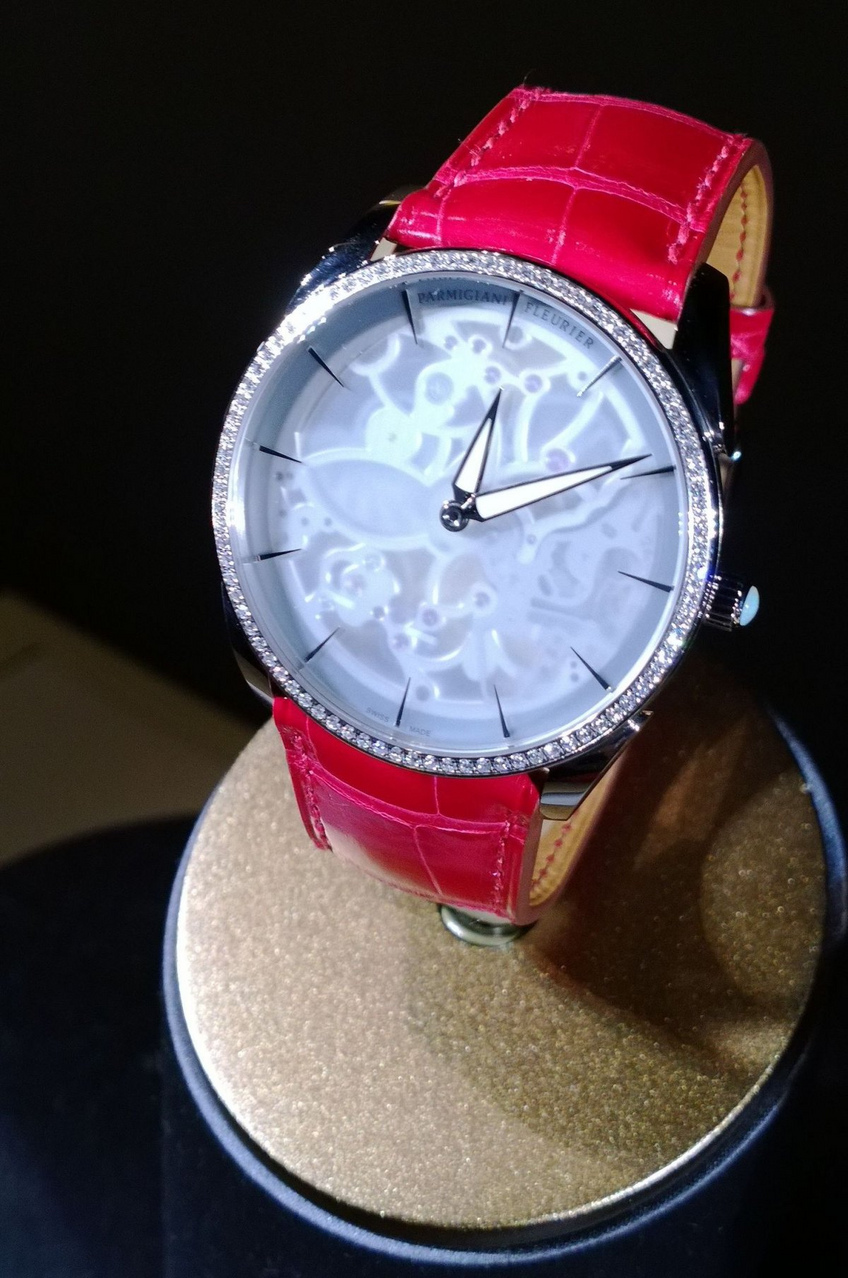 Parmigiani Fleurier Tonda 1950 Squelette
Opaque skeleton at Parmigiani: special sanding techniques
Less is more apparently: the harvest of novelties shown by the sixteen brands at the twenty-fifth edition of the SIHH has turned up a wealth of skeleton models. There are the calibers unveiled by Vacheron Constantin, for instance, extraordinary feats of patience and decoration with a background motif for the celebration of the brand's 260th anniversary. Or that series of contemporary skeletons and côtes de Genève presented by Roger Dubuis on a backdrop of architectural urbanity.
Parmigiani Fleurier Tonda 1950 squelette
And suddenly, chez Parmigiani Fleurier, I stumble on a ladies' watch, the Tonda 1950 Squelette, whose caliber has been completely open-worked. The men's version is in fact completely transparent. The women's version, on the other hand, comes with an additional sapphire crystal layer affixed between the hands and the movement. It is slightly opaque, an effect created by inserting the crystal into a sandblasting machine – by an operator wearing gloves – and treating it with sand into which a few diamond grains were added. Only the diamond can scratch the sapphire and give it that matt, whitish hue. Quite simply fabulous.