Only Watch: A First For Backes & Strauss!
Among the 6 ladies' watches chosen for the 2013 edition of Only Watch, the world's most ancient diamond dealer opens his heart with this jewel watch stemming from the Victorian collections of the 1789 honourable English house.
In connection with the British royalty, the «Red Heart» of Backes & Strauss stems from the Victoria collection, that is, the monarch having ruled the United Kingdom for the longest time and whose diamond jubilee in 1897 celebrated, four years before her death, her 60 year old reign. With 506 diamonds weighing 3.74 carats, this Haute Joaillerie piece, inspired by a brooch of the 19th Century, wonderfully suggests the Queen, her century and the solidarity gesture.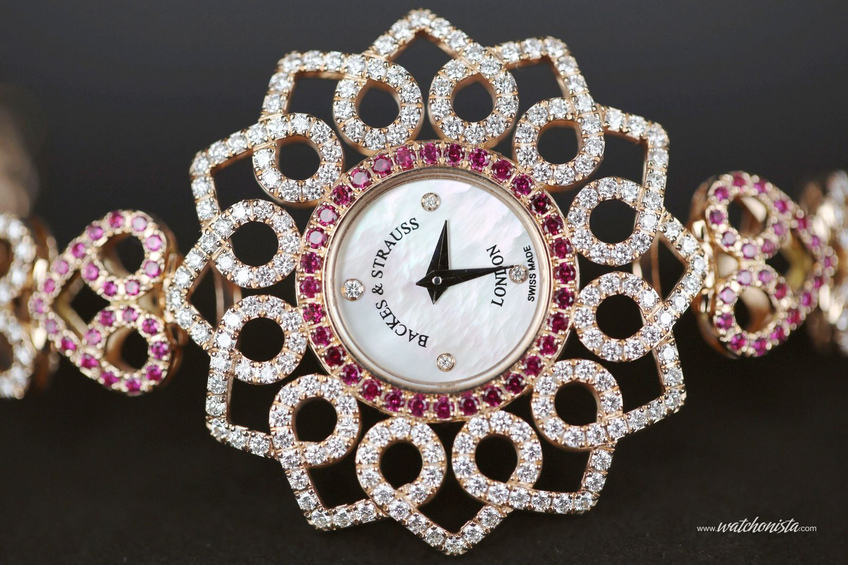 Backes & Strauss Victoria Princess Red Heart for Only Watch 2013
Heart solidarity
The Backes & Strauss jeweller states that he is proud and honoured to participate in this auction sale aiming to support research. An approach coming from the heart. This very same heart being the main element of this design. Interlaced and repeated over and over again on a circle, the whole outlines a star crown of the 18 carats gold case set on 180 stones adding up to 1.5 carats. Eternal love, life and friendship are thus symbolised around one of the most scintillating dials. An optimum vividness for the Backes & Strauss cut, a registered model consisting of working the stones on 57 facets each, for a remarkable brightness.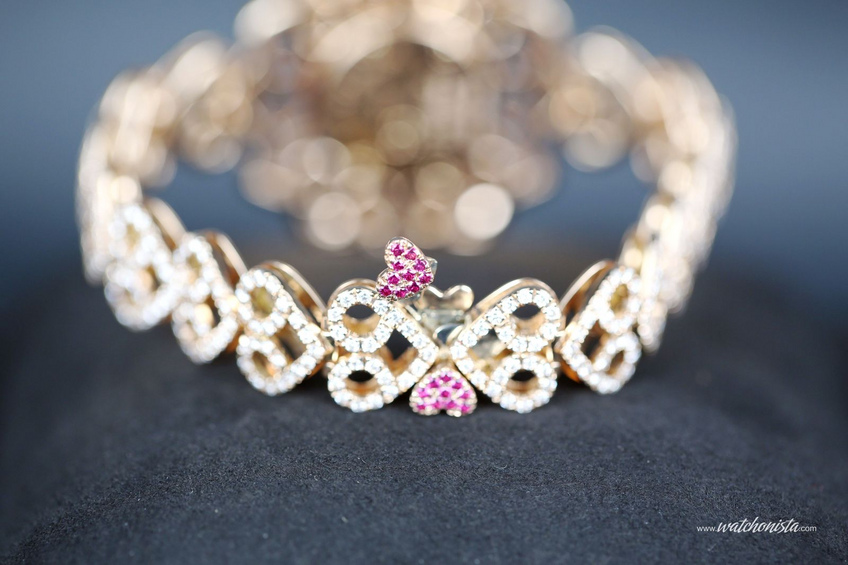 Backes & Strauss Victoria Princess zoom on the "Read Heart"
Pressed into one another, more than fifteen hearts form a wristlet by alternating successive diamonds (322 on the rim) and rubies (66 in all). A red colour welcoming the symbol of love but most surely that of vitality, energy and health, which are strong qualities relevant to this charity sale.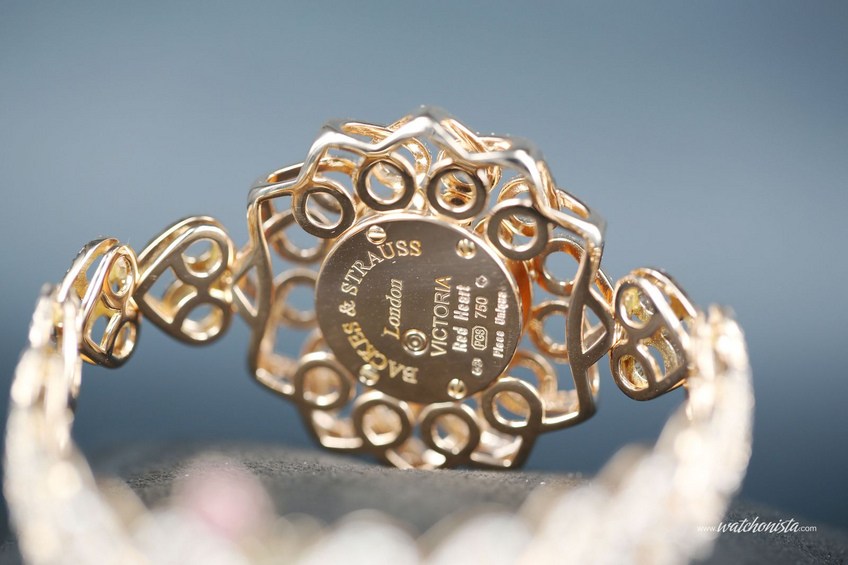 Backes & Strauss Victoria Princess Red Heart back detail
A Swiss Made wristwatch
This decorative extravagance may cause one to almost forget that this wristlet is also a watch. On top of that, it is no ordinary one since, at this point, it needs to be reminded that the Backes & Strauss movement watches exclusively come from the Franck Muller Watchland firm. The Genevan company produces and assembles all the components of the jeweler's watches in its workshops. Mother-of-pearl and diamonds showing the four cardinal points dial and rubies red bezel complete the whole. It does not seem that its 30 meters water resistance will ever be used… It is also a symbol of love for the woman wearing it; all the more so as added to the token of love is the philanthropy associated to a noble cause. So lovely, isn't it?